This post may contain affiliate links. When you click through and make a purchase, we may receive a commission, at no additional cost to you.
Spring is in the air, and with it comes good weather, cherry blossoms, and of course, festivals! For all these reasons and more, April is one of the most popular months for travelers to visit Japan, so if you're here in the spring, why not attend some of the many events? From hot springs to parades, here are 10 of the best festivals in Japan in April.
1. Inuyama Festival
The walled city of Inuyama in Aichi Prefecture hosts the Haritsuna Shrine Festival, where the Ubusunagami (guardian god of his birthplace) is enshrined. With origins dating back to 1635, the festival's highlight is a parade featuring 13 historic floats that wind down a beautiful street lined with cherry blossom trees. Each float has three levels and shines karakuri Puppet shows. At night, the floats are gloriously lit with lanterns and parade again. The highlight of the festival is when Donner it develops. It is then that the men manning the 5-tonne tanks lift them off the ground to change direction, and this feat is rewarded with enthusiastic cheers from the audience.
When: April 1-2
Website: inuyama festival
2. Ushibuka Haiya Festival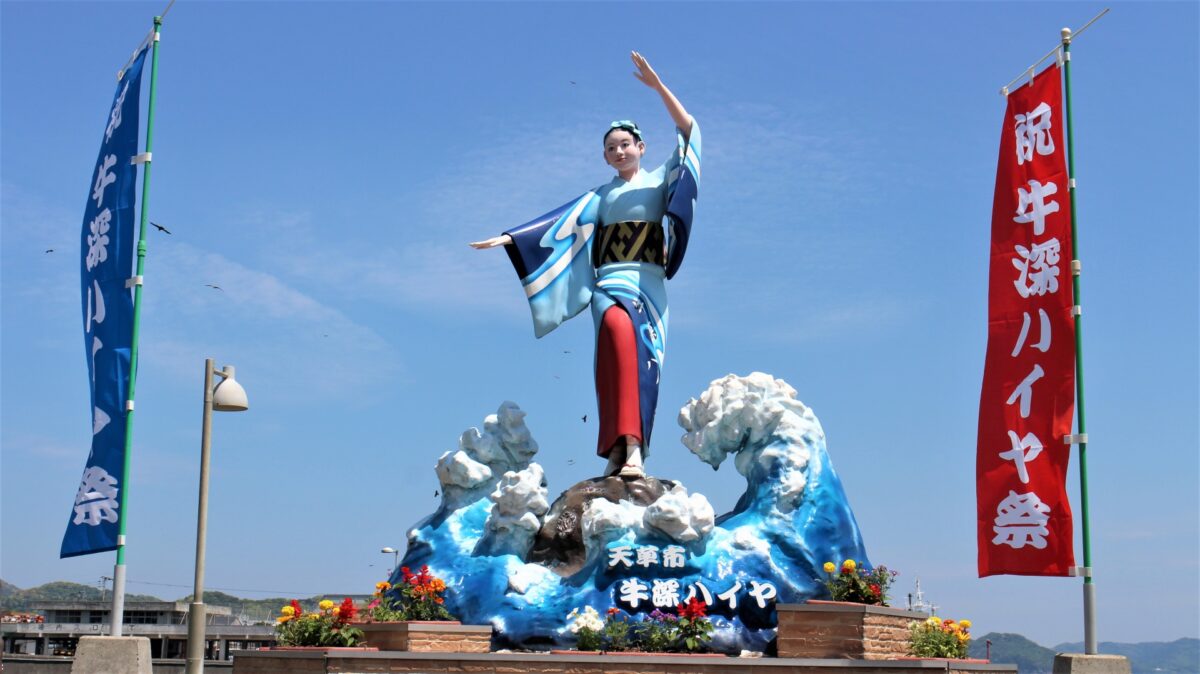 Spring is greeted with a lively festival in the port city of Amakusa, in Kumamoto Prefecture. Traditionally, Ushibuka women sang the Hey (south wind) to greet the arriving ships, and these popular songs spread throughout the country to be sung at celebrations. For three days, the entire Ushibuka community is filled with Hey tunes as people of all ages dance through the streets, singing the song of the sailors of Japan. While you're there, you can participate in dancing, watch the fishing boat parade at sea, and sample fresh seafood. It's the perfect festival to immerse yourself in Japanese tradition and culture.
When: April 15-16
Website: Ushibuka Haiya Festival
3. Kanamara Festival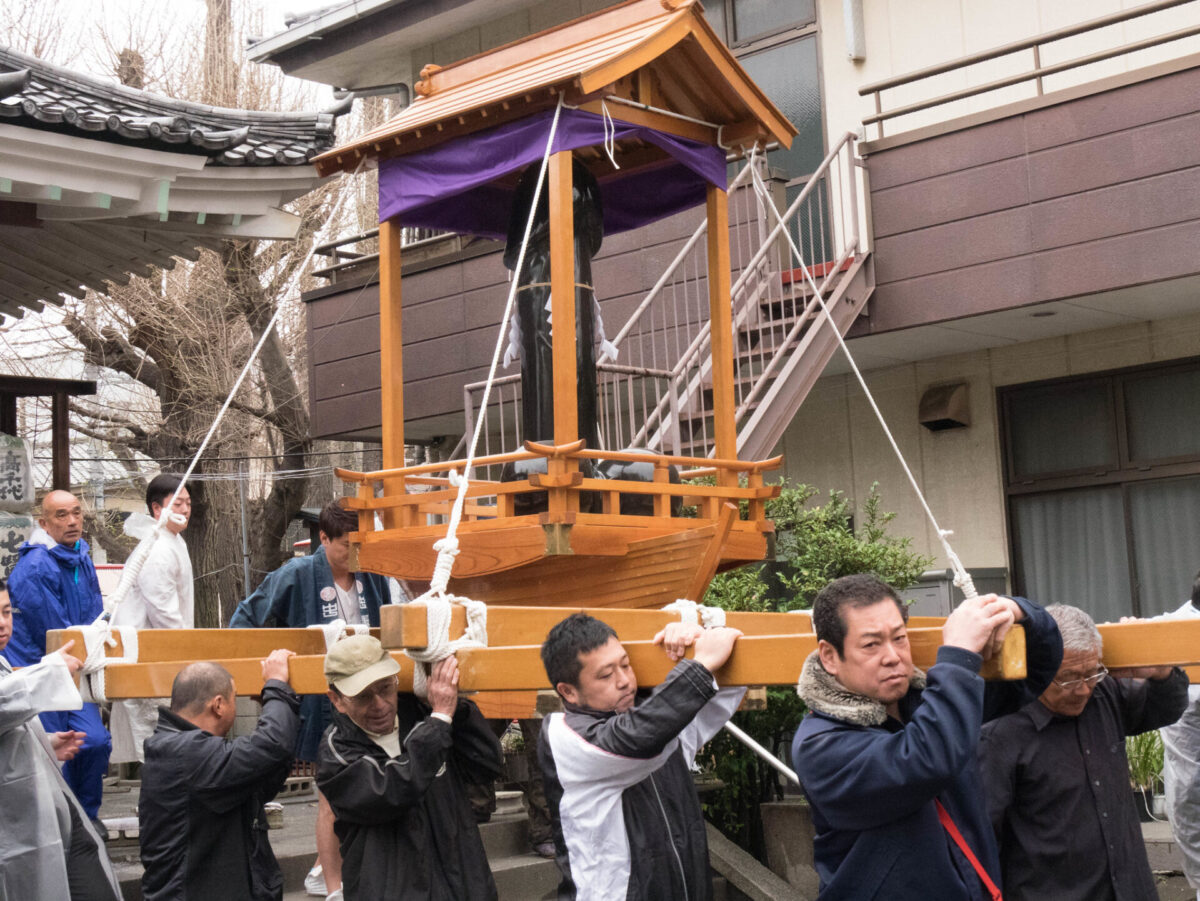 Known as the "Steel Phallus Festival", or simply "the penis festival", it is by far one of the most famous in Japan. unusual and unusual events. People celebrate the penis with phallus-shaped decorations, souvenirs, and snacks, and there's a parade with three penis shrines, including the famous pink penis named "Elizabeth," worn by members of the transgender community. According to legend, the Shinto goddess Izanami was saved by a blacksmith after giving birth to a fire god, and the deities of miners and blacksmiths are now worshiped at Kanayama Shrine in Kawasaki, where this festival is held. . Praying here is said to bring good fortune in marriage, fertility, childbirth, and safe sex. The festival also makes donations for HIV research.
When: april 2
4. Takayama Festival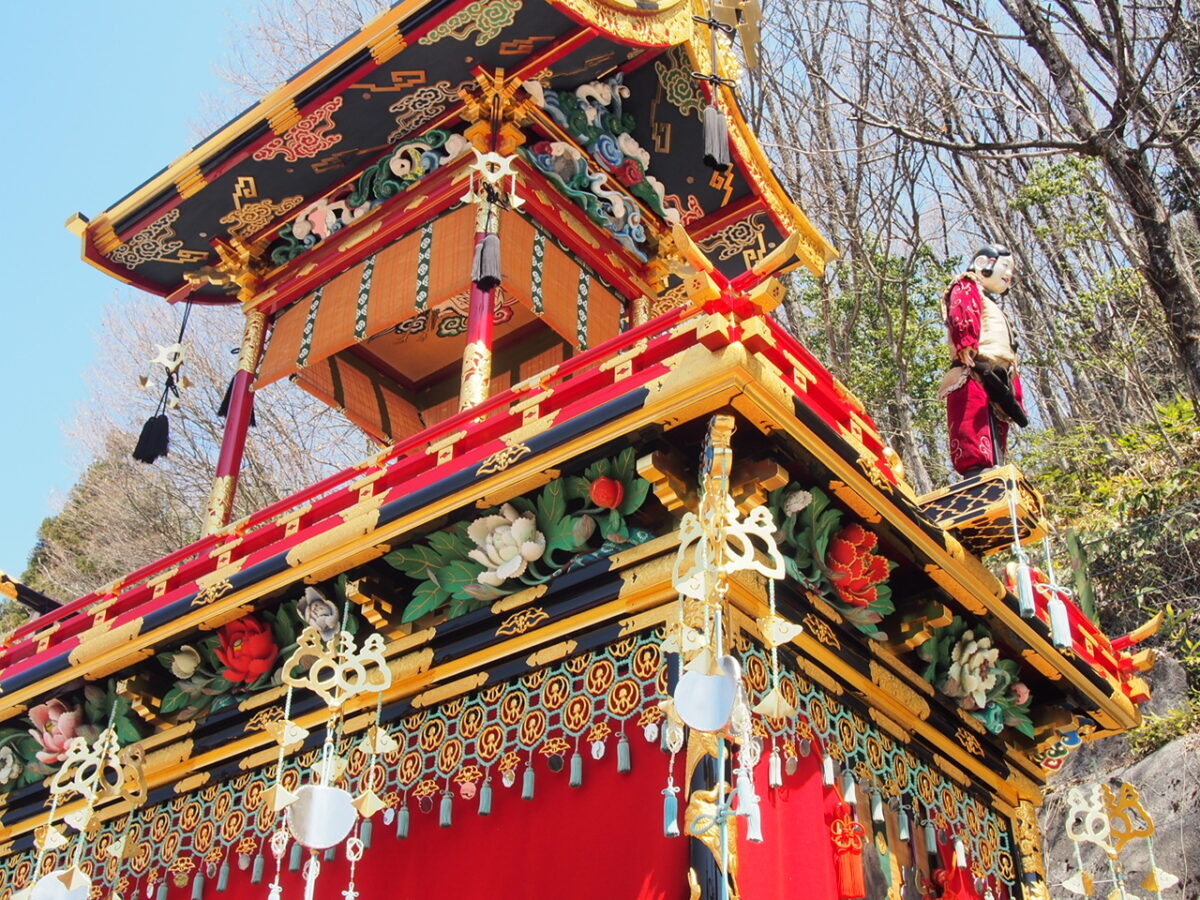 Ranked among the best festivals in Japan, this biannual event held in Gifu Prefecture is truly a sight to behold. The festival is also known as the Sanno Festival and is held at the Hie Shrine in the southern part of Takayama Old Town. While this Spring Festival is all about praying for a good harvest, it is also a perfect opportunity to showcase the folk art traditions of this city. You can admire the craftsmanship of the colorful and ornate decoration. is (floats) exhibited during the festival, complemented by karakuri representations of mechanical dolls inside the tanks of various levels. You can also attend a portable shrine containing a Shinto deity – the festival is the only time you leave the main shrine.
When: April 14 and 15
Website: takayama festival
5. Beppu Hatto Onsen Party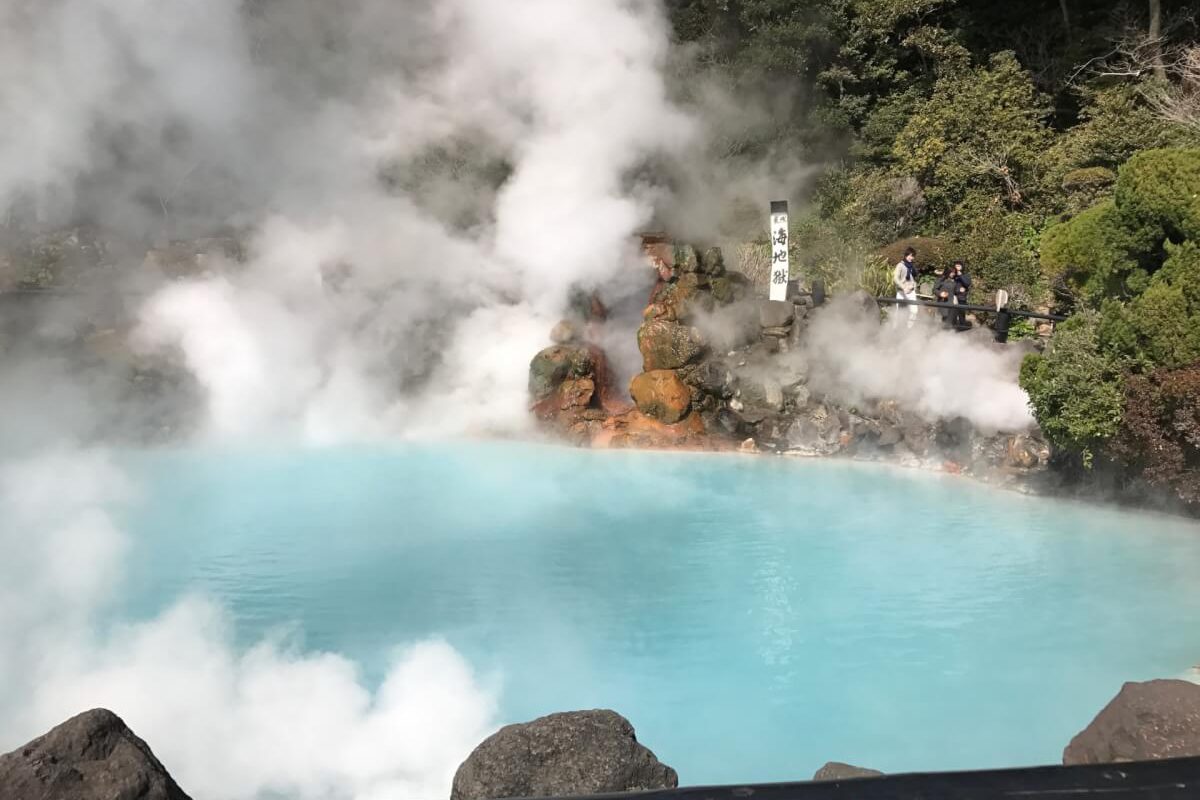 This festival is every onsen lover's dream! Beppu, in Ōita Prefecture, has the largest number of hot springs in the world, and to appreciate its rich waters, bathers can take advantage of many onsen free during this festival. When you're not busy soaking in the hot springs, there are shows, traditional dances, a parade, and portable shrines to enjoy. The highlight of the festival, "Hot Water Bukkake," takes place at Beppu Ekimae Odori and is an interactive festive event where revelers are splashed with water while parading portable shrines.
When: April 1-3
Website: Beppu Hatto Onsen Festival
6. Nagahama Hikiyama Festival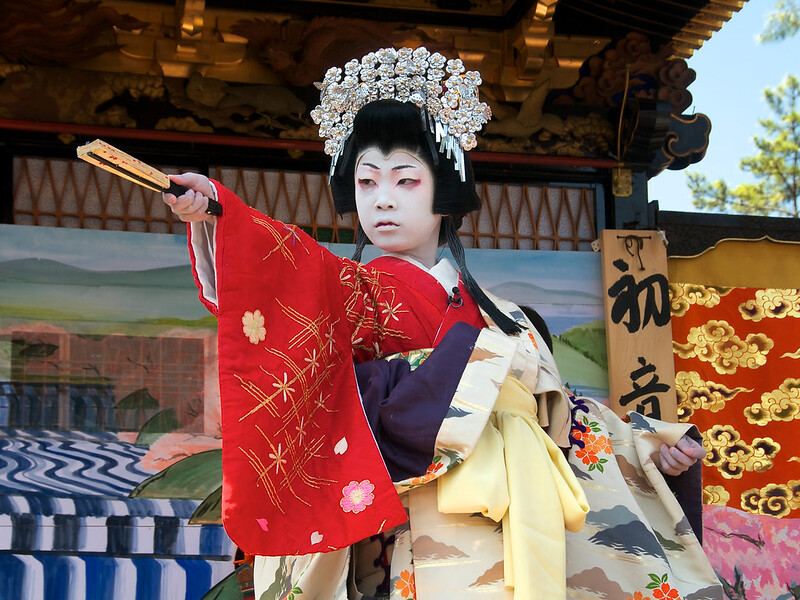 Children kabuki takes center stage at this UNESCO Intangible Cultural Heritage event in Nagahama, Shiga Prefecture. The festival began over 400 years ago to celebrate the first son of the warlord Hideyoshi Toyotomi, who distributed his wealth among the townspeople in honor of the birth of his son. kabuki The drama, a classical form of Japanese dramatic dance, is usually performed by adults dressed in extravagant costumes and makeup. However, at this particular festival, children between the ages of five and twelve entertain the crowds with their theatrical skills. Performances take place on amazing floors. hikiyama, intricately detailed wooden floats, parading through the streets with sets and costumes. It's also a great opportunity to try Nagahama's signature dishes, such as mackerel. someet yakisaba somen where sweet and sour fish is simmered with delicious noodles.
When: April 9 to 17 (kabuki functions from April 13 to 16)
Website: Nagahama Hikiyama Festival
7. Cherry Blossom Viewing Festivals (All Over Japan)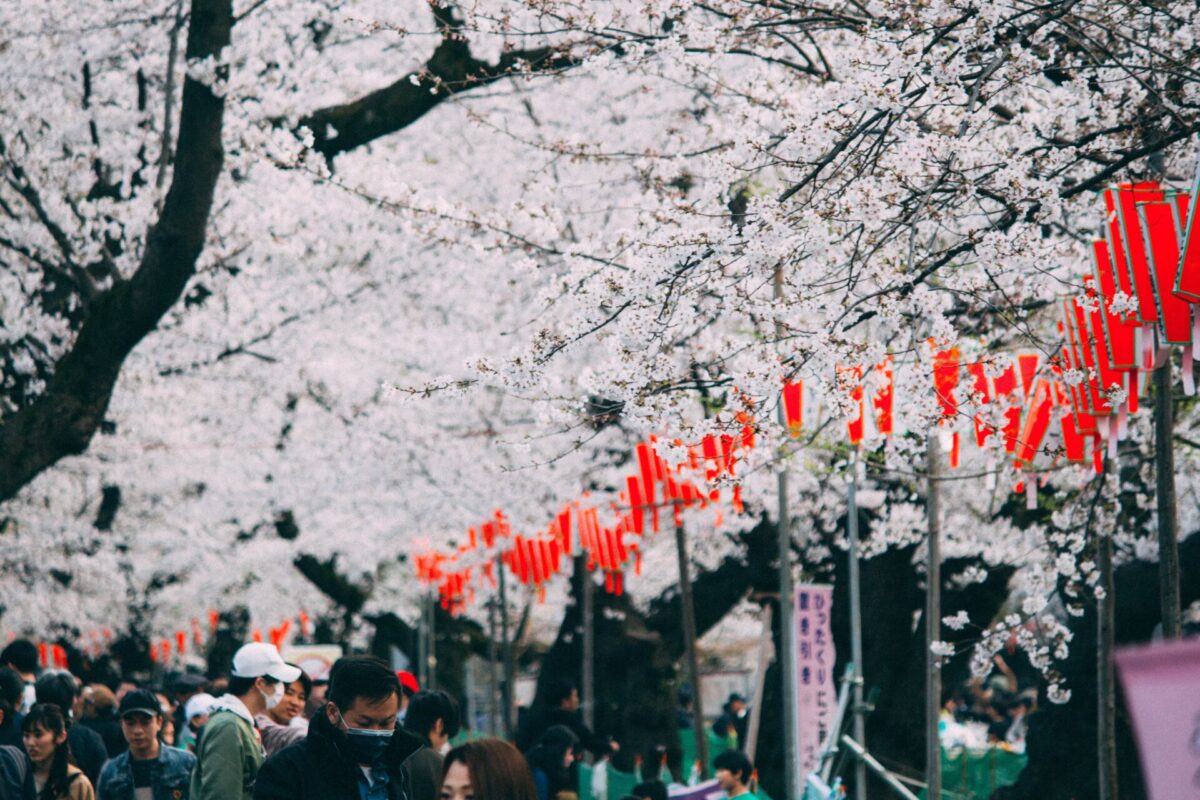 The pinnacle of spring in Japan is the cherry blossoms! Symbolizing the impermanence of beauty, they are one of the most iconic symbols of Japan. People gather for a picnic under the delicate pink flowers, an activity also known as hanami, to celebrate spring with friends and family. HE benefit Flowing freely, there are often events like tea ceremonies and food stalls selling spring-themed food and drink.
When: From March to May, depending on the location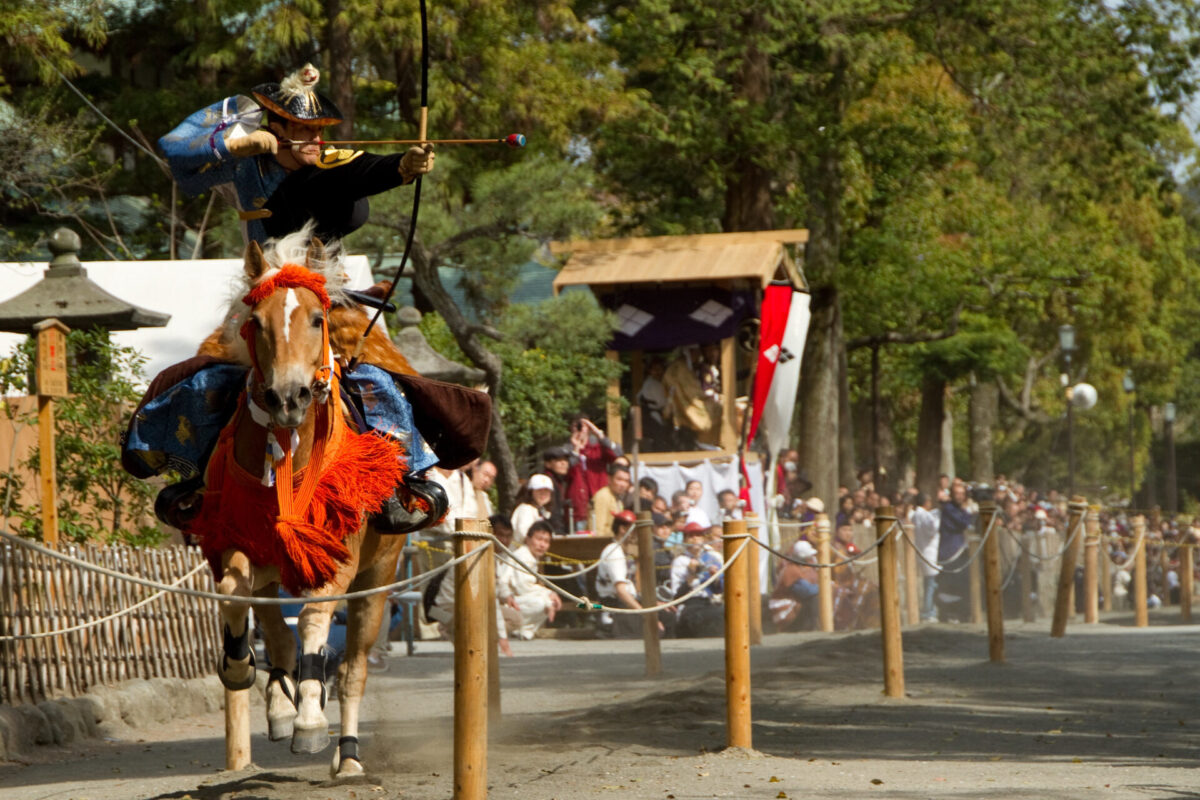 Starting with a ball that tells a tragic story and ending with a thrilling horseback archery tournament, this week-long festival in Kanagawa Prefecture is a fun and immersive way to celebrate Kamakura and the samurai mind. The main events of the festival take place at the Tsurugaoka Hachimangu Shrine and can draw large crowds, especially for the opening and closing performances. The first Sunday is for the "Shizuka no Mai" dance, which tells the story of Lady Shizuka, who fell in love with a warlord and was captured by her rival, resulting in her death. The final round the following Sunday allows viewers to watch the prevailed Archery tournament on horseback. This daring ability to shoot an arrow at a target while riding a galloping horse at full speed is a thrilling ending to this lively festival.
When: my-avril
Website: kamakura festival
9. Chingenko Party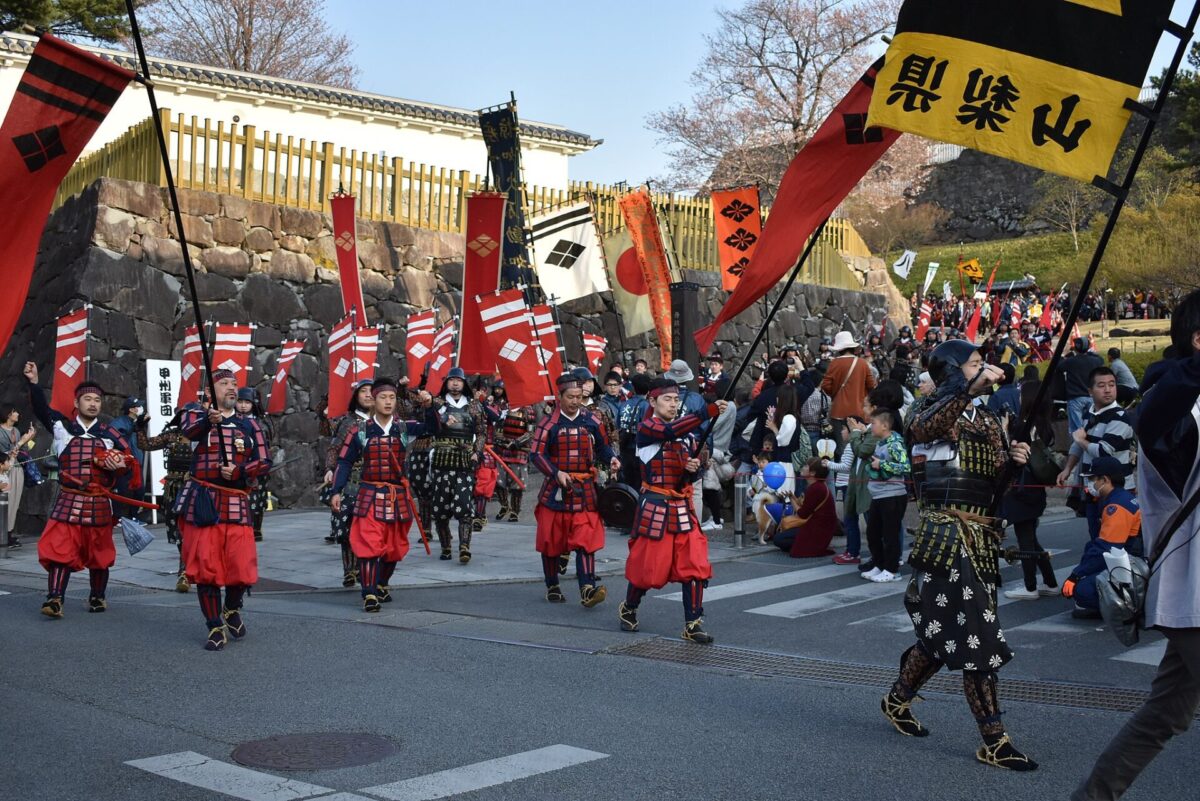 Have you ever wanted to be surrounded by samurai or did you dream of becoming one yourself? Celebrate Takeda Shingen, one of Japan's most famous and influential personalities daimyowith a large crowd of samurai reenactors in Kofu, Yamanashi Prefecture. The festival holds the world record for the largest group of samurai and features a parade with more than 1,000 costumed people. Serious backers can even request in advance to participate in a re-enactment of the Battle of Kawanakajima, a mission painstakingly rehearsed in the months leading up to the festival. If engaging in battle isn't your thing, you can always play "spot the general" by trying to identify each of the twenty-four generals in his distinctive outfit, just like in a real game of "Where's Waldo?".
When: beginning of april
10.Yayoi Festival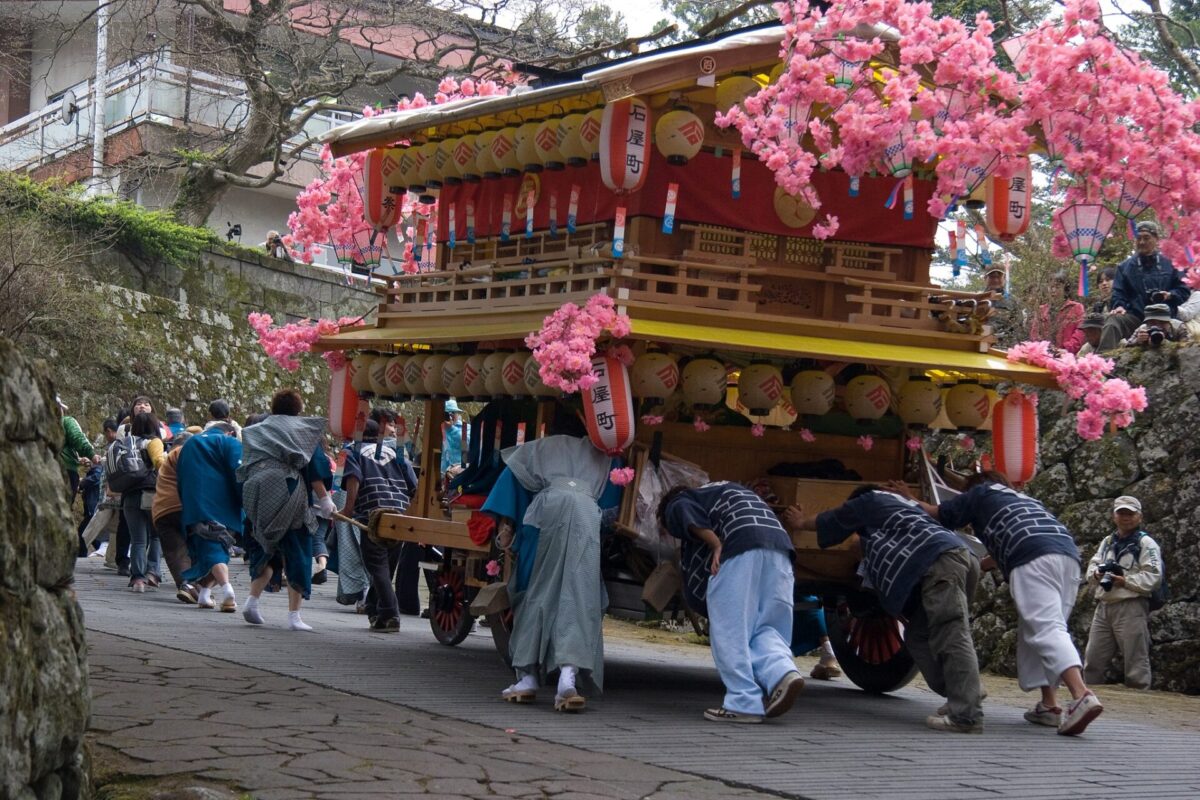 Historic Nikko in Tochigi Prefecture shines with the beauty of spring during this festival. The 1,200-year-old festival takes place at Futarasan-jinja Shrine, where participants celebrate spring and pray for good fortune. On the last day, extravagant flower floats are paraded through town and visitors can try to ride them if they wish, making for a very hands-on experience. At night, the floats sparkle in the light of the lanterns as the sound of drums and flutes fills the air. You'll also notice many people dressed in pink, representing the most iconic sign of spring: cherry blossoms.
When: April 13 to 17
Website: yayoi party
These festivals invite you to welcome spring to Japan and offer you unique sights and experiences. They are the perfect way to immerse yourself in Japanese culture on a spring trip. Which ones are you attracted to?
Japan Merveille Voyage is a travel agency that offers guided tours throughout Japan.
From private walking tours to delicious food tours, we can help you put together the best tours just for you! If you want to explore Japan and learn more about the history and stories of each region you visit, our knowledgeable and friendly English-speaking guides will be happy to take you to the best places!
Also, we can provide any assistance you may need for your next trip to Japan, so please don't hesitate to contact us if you have any questions or need help!
▶Tourist Packages
If you want to make your trip easier, we suggest looking for packages. There is a wide range of packages to meet the needs of every traveler. Click the button below to find the best tour package among the various tour operators!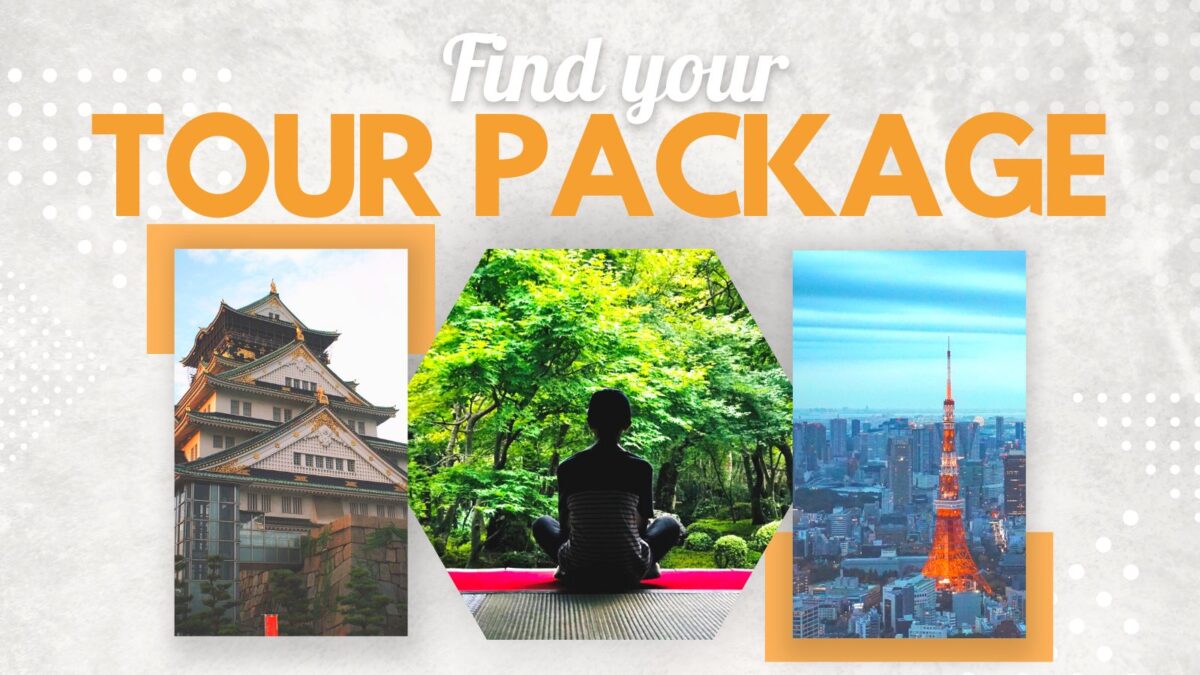 Follow us on Instagram, Facebook, Twitter and TIC Tac for more travel inspiration. Or tag us to be featured!
Have a good trip !
Stay informed about the best Japan travel tips, the most exciting things to do and see, and the best experiences to have with the Japan Wonder Travel newsletter. Once every two weeks, we'll bring you our latest content.
Other articles that may interest you