This post may contain affiliate links. When you click through and make a purchase, we may receive a commission, at no additional cost to you.
From its food to its architecture, its intertwining with nature, and its refined displays of simplicity, Japan has been able to preserve a unique cultural heritage for centuries. Traditional Japanese culture can be experienced in various parts of the country, be it through art, spirituality, festivals, and in some cases even technology. This preservation is prevalent throughout the country and many experiences are immersive; it is clear that the nation values ​​its history and intends to share it with the world. So, without further ado, let's explore the top 10 places to immerse yourself in the fascinating world of Japanese tradition!
1. Gion (Kyoto)
Gion is a district located in the heart of Kyoto and is known for its traditional architecture, Geisha and Tea Houses. The streets of Gion are lined with wooden houses, illuminated by lanterns at night. Be sure to visit Hanami-Koji Street, one of the most popular places in Gion. You can experience traditional Japanese entertainment at Geisha houses, where geishas perform dances, play instruments, and chat with their guests. Plus, you can experience a traditional Japanese tea ceremony at one of the many teahouses in the neighborhood. Kyoto alone is one of the best places in Japan to experience traditional elements. there are many other places besides Gion that offer truly immersive experiences that will give you an extraordinary feeling of authenticity.
▼Discover all the area has to offer with our Gion and Nishiki Food Tour!
Kyoto Food and Drink Tour @Nishiki Street and Gion
Kyoto Nishiki Market Kyoto Food and Drink Tour will take you into the wonder of Kyoto's street food and explore cultural districts like Pontocho All…
2. Kamakura (Kanagawa)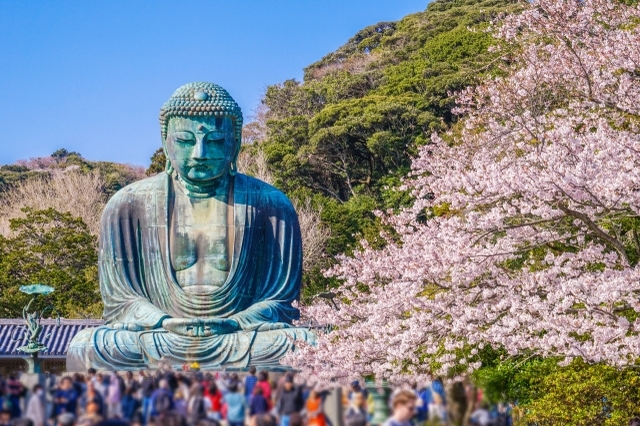 Kamakura is a small seaside town located just one hour from Tokyo by train. It was once the political capital of Japan during the Kamakura period (1185-1333) and boasts many historical sites such as the Great Buddha statue at Kotokuin Temple and the Tsurugaoka Hachimangu Tomb. The town has a relaxed atmosphere; It's a great place to get away from the hustle and bustle of Tokyo. Be sure to try the Shirasu, a tiny white fish that is a local speciality. It is also a great place for beach lovers; there are many popular beaches nearby, as well as Enoshima, a great place to try Shirasu.
▼ Explore the best local and hidden spots in Kamakura on our private tour!
Kamakura Private Walking Tour (Customizable)
Take a train south from Tokyo for about 1 hour and you'll arrive in Kamakura, the former capital of Japan's shogunate. Kamakura has many…
3. Higashichaya District (Ishikawa)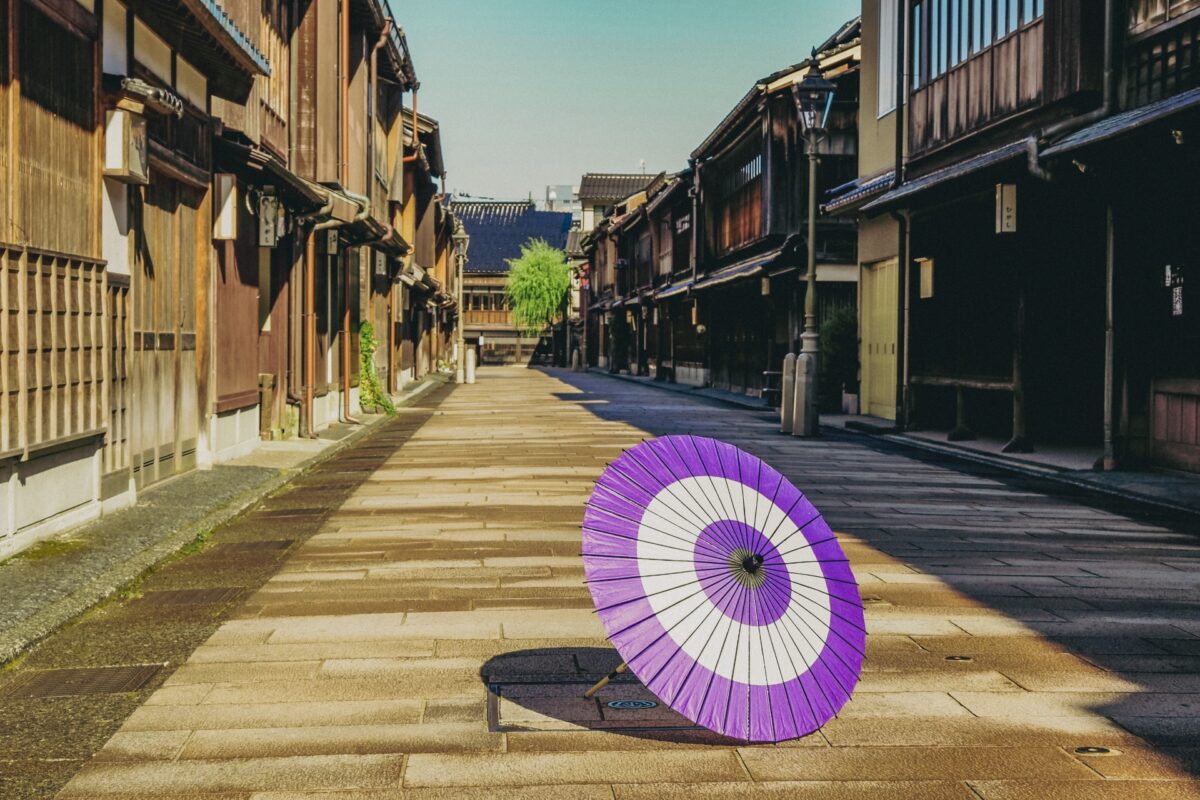 Kanazawa is a city located in Ishikawa Prefecture, and is known for its traditional arts and crafts, such as gold leaf production and Kutani pottery. The Higashichaya district is a well-preserved area of ​​the city where you can experience traditional Japanese architecture and tea houses. It is a bit similar to the Hanami-Koji street we talked about earlier. In fact, the area is sometimes referred to as "little Kyoto." You can also visit Kanazawa Park Castle, which has a beautiful garden and the restored castle of the powerful Maeda family.
4. Koyasan (Wakayama)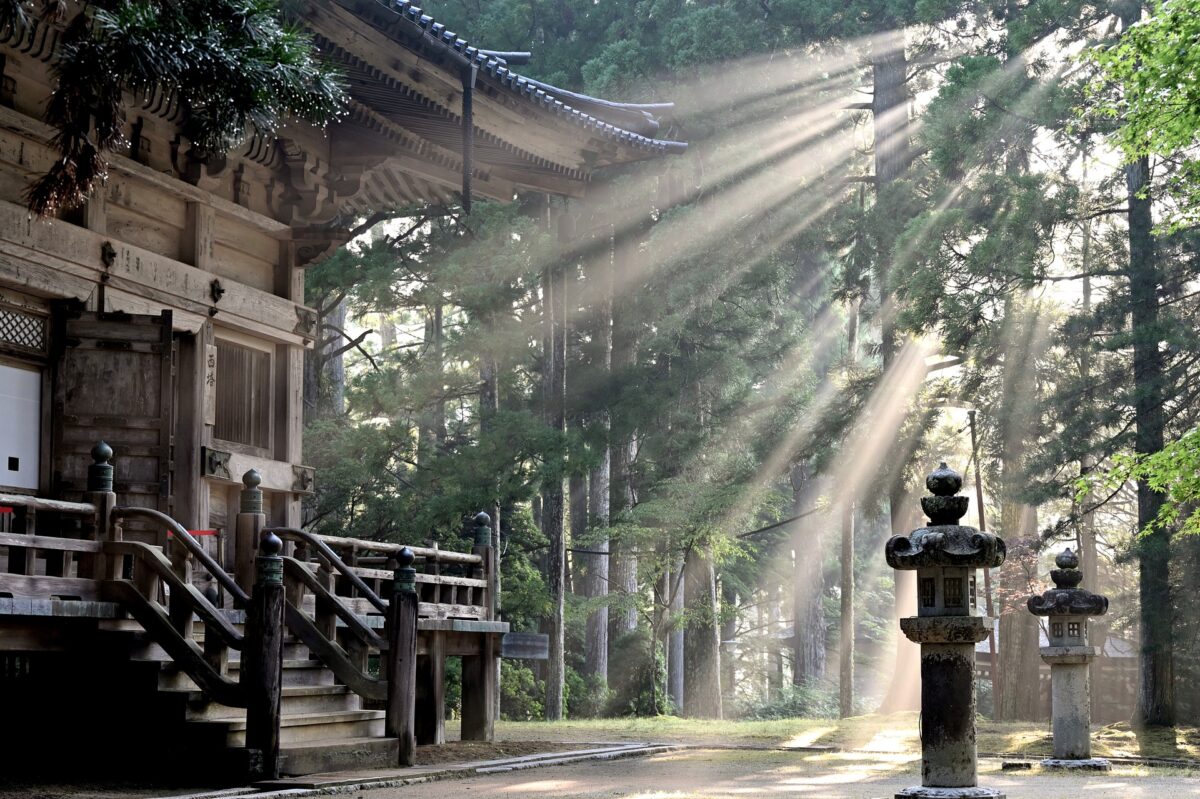 Koya-san is a mountainous region located in Wakayama Prefecture and home to one of Japan's holiest sites, the Okunoin Cemetery. The cemetery is the final resting place of Kukai, the founder of Shingon Buddhism, and is surrounded by ancient cedars. The area is full of great hiking opportunities, so for those who like to walk or just be outdoors, this is a great place to explore. The region is also known for its vegetarian cuisine, based on the Buddhist concept of Shojin Ryori. If you are a vegetarian, you will definitely find solace in this place!
5. Nikko (Tochigi)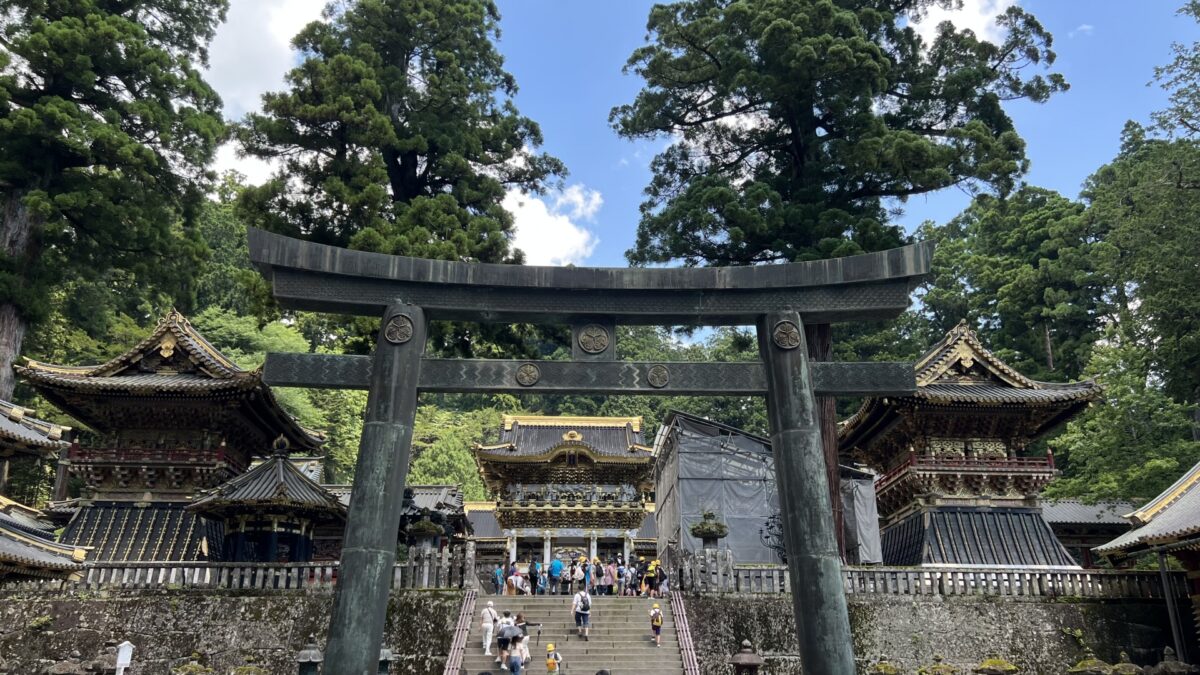 Nikkō is a city located in Tochigi Prefecture, and is famous for its UNESCO World Heritage Sites such as Toshogu Shrine, which is the mausoleum of the first Tokugawa-era shogun, Ieyasu. The sanctuary is famous for its intricate carvings and gold leaf decorations. Nikko is also known for its beautiful nature, like Kegon Falls, which is one of the most famous in Japan. waterfalls Tochigi has a lot to discover, such as flower parks and a pottery village!
▼ Explore and learn all about Nikko on our customizable private areas tour!
【Nikko Departure】 Nikko 1 Day Private Walking Tour (Customizable)
6. Kawagoe (Saitama)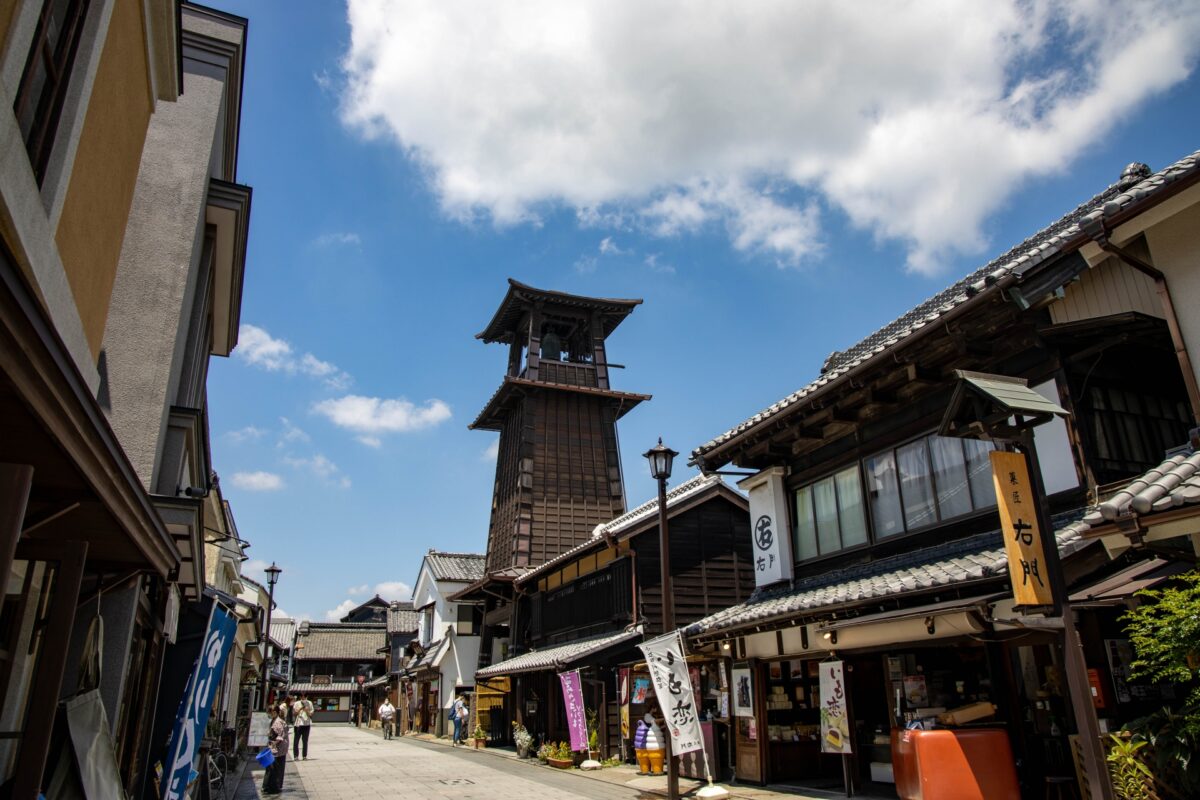 Kawagoe is a city located in Saitama Prefecture, and is known for its well-preserved architecture from the Edo Period (1603-1868). This is a very easy day trip from Tokyo! Saitama itself has a lot going on, especially around nature. The city has many traditional shops and cafes where you can taste traditional Japanese dishes. sweets, such as sweet potato cakes and candy. Be sure to visit the Kita-in temple, which has a beautiful garden and a museum of Samurai armor.
▼Step back in time with our guided tours of Kawagoe!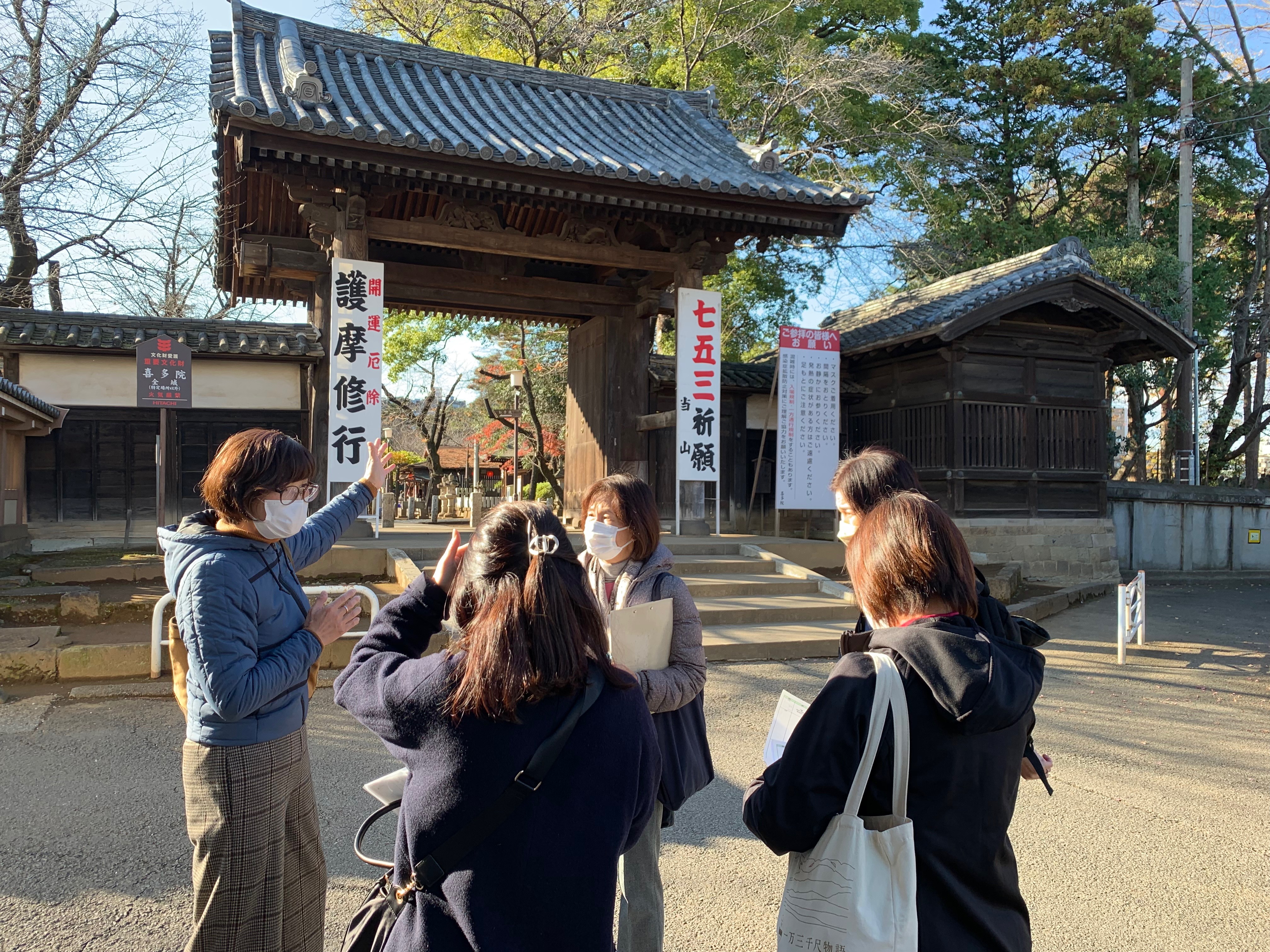 <Private Tour>Timeslip in Tokyo's photogenic retro neighbor city, Kawagoe
7. Takayama (Gifu)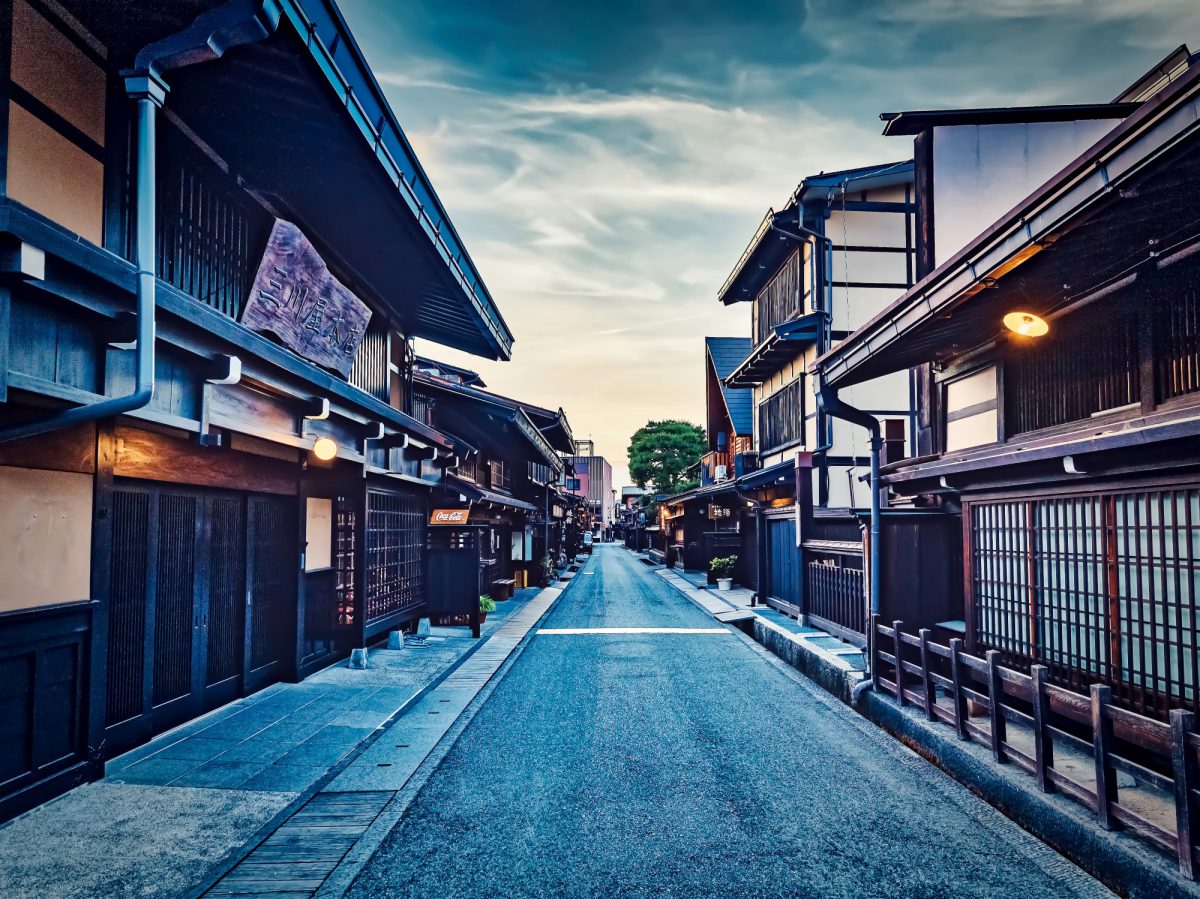 Head to Gifu Prefecture, a little north of Tokyo, and visit Takayama; It is known for its traditional crafts, such as lacquerware and woodworking. The city has many well-preserved buildings from the Edo period, such as the Takayama Jinya, which was a government office during the Edo period. You can also visit the Takayama Festival, which takes place twice a year in spring and autumn and features traditional Japanese music and floats.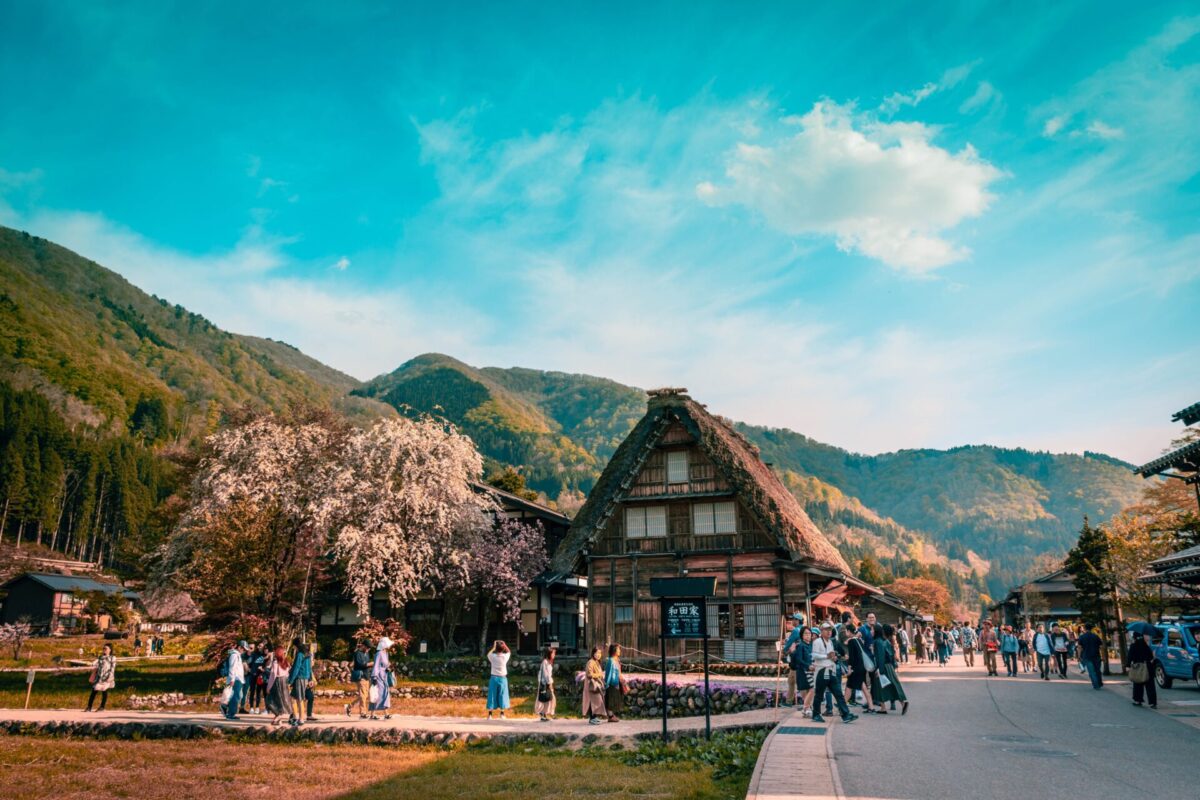 Shirakawago, often referred to as a "fairy tale village", is another amazing place in Gifu, known for its unique traditional architecture. Houses, which are called "Gassho-Zukuri". These houses have a steep thatched roof, which looks like two praying hands, and were built to withstand heavy snowfall in winter. You can experience traditional Japanese life by staying in a gassho-zukuri house, which has been converted into a guest house.
9. Kiso Valley (Nagano)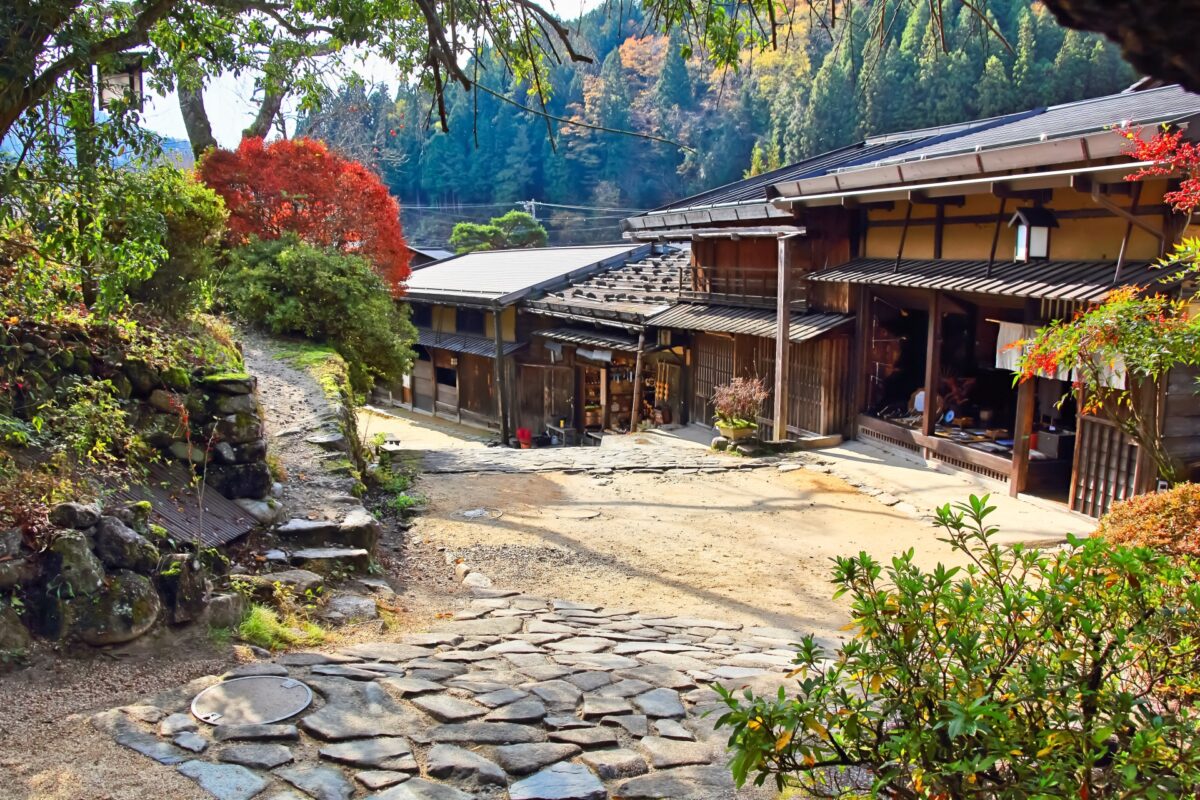 Head a little further north and visit Kiso Valley, a mountainous region located in Nagano Prefecture. It is known for its historic Nakasendo Trail, which was one of the five major trails in the Edo period. The trail crosses the valley and connects Kyoto and Tokyo. If you are interested in hiking this is a great opportunity! The trail takes 5 days to walk. You can experience traditional Japanese life by staying at one of the many traditional inns along the trail, where you can enjoy local cuisine and hot springs.
10. Himeji Castle (Hyogo)
Himeji Castle is another UNESCO World Heritage Site located in Himeji, Hyōgo Prefecture, and is one of the best-preserved castles in Japan. The castle was built in the 17th century and is known for its white exterior and intricate defense systems. You can explore the castle and learn more about its history by taking a guided tour.
Japan Merveille Voyage is a travel agency that offers guided tours throughout Japan.
From private walking tours to delicious food tours, we can help you put together the best tours just for you! If you want to explore Japan and learn more about the history and stories of each region you visit, our knowledgeable and friendly English-speaking guides will be happy to take you to the best places!
Also, we can provide any assistance you may need for your next trip to Japan, so please don't hesitate to contact us if you have any questions or need help!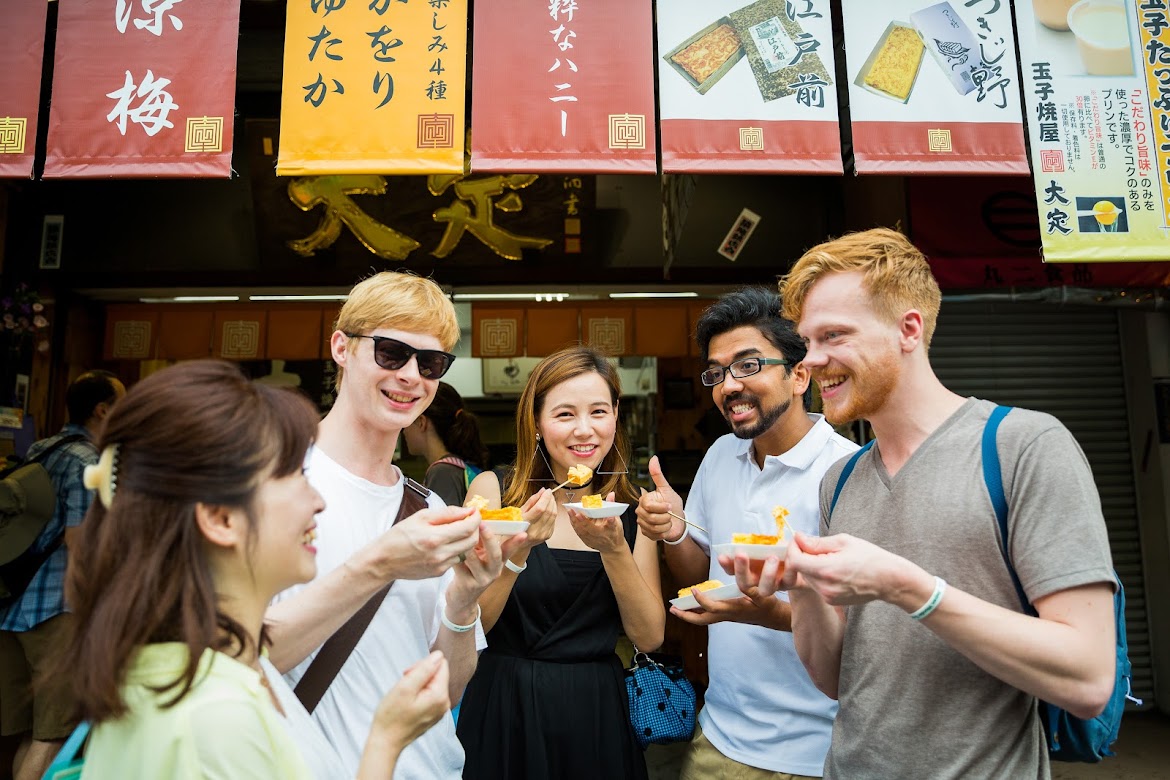 ▶Tokyo Highlights Full Day Private Walking Tour (8 Hours)
There is no better way to explore an area than on a guided tour with an expert local guide. You'll have the chance to learn about Tokyo's interesting history and background, as well as discover hidden gems that can be difficult to do without a guide.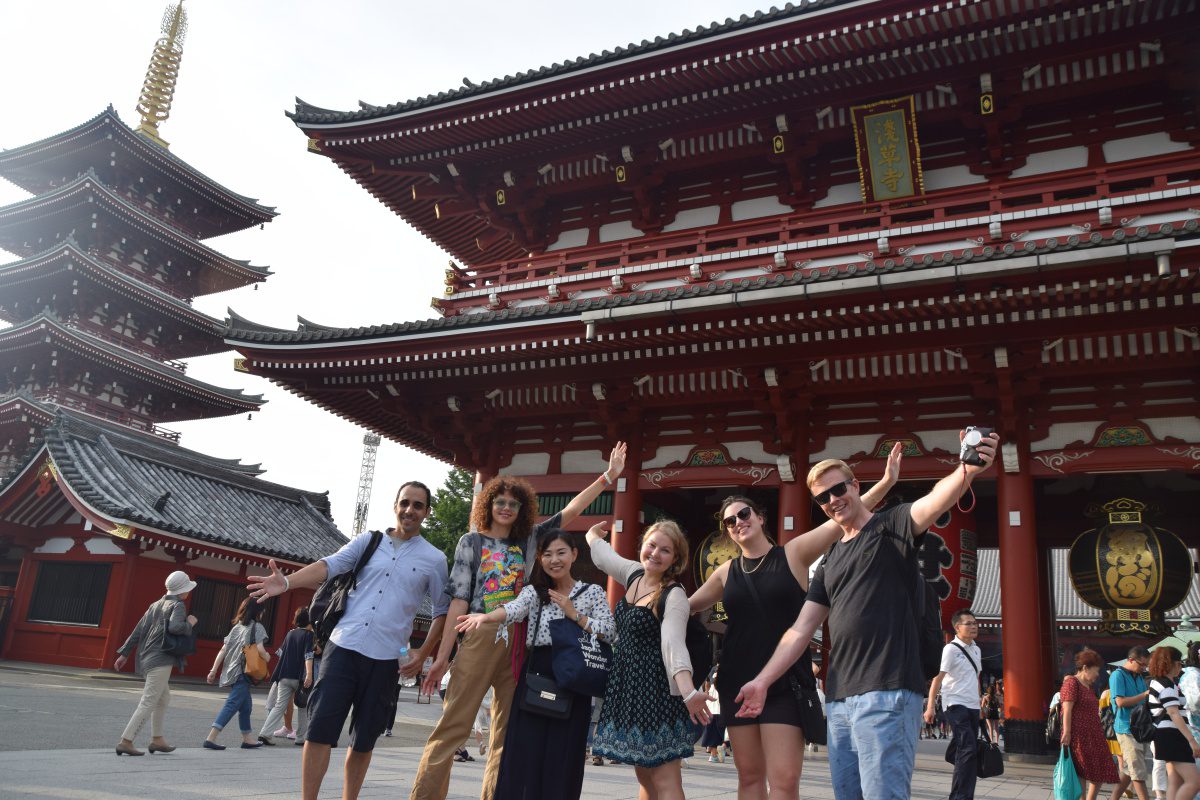 ▶Kyoto Full Day Private Walking Tour
On this full-day private tour of Kyoto, you can see the highlights of Kyoto in a single day while also developing a deeper understanding of both the culture of the region and of Japan as a whole.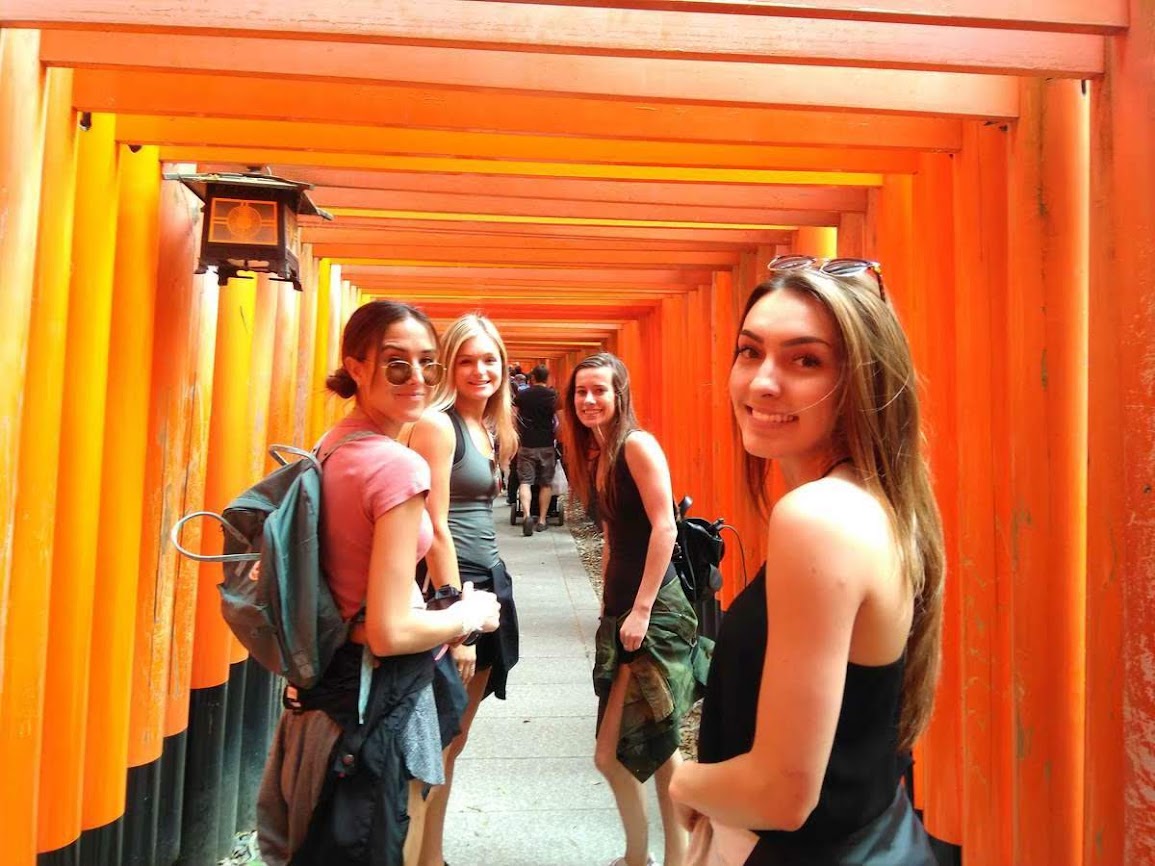 ▶Tourist Packages
If you want to make your trip easier, we suggest looking for packages. There is a wide range of packages to meet the needs of every traveler. Click the button below to find the best tour package among the various tour operators!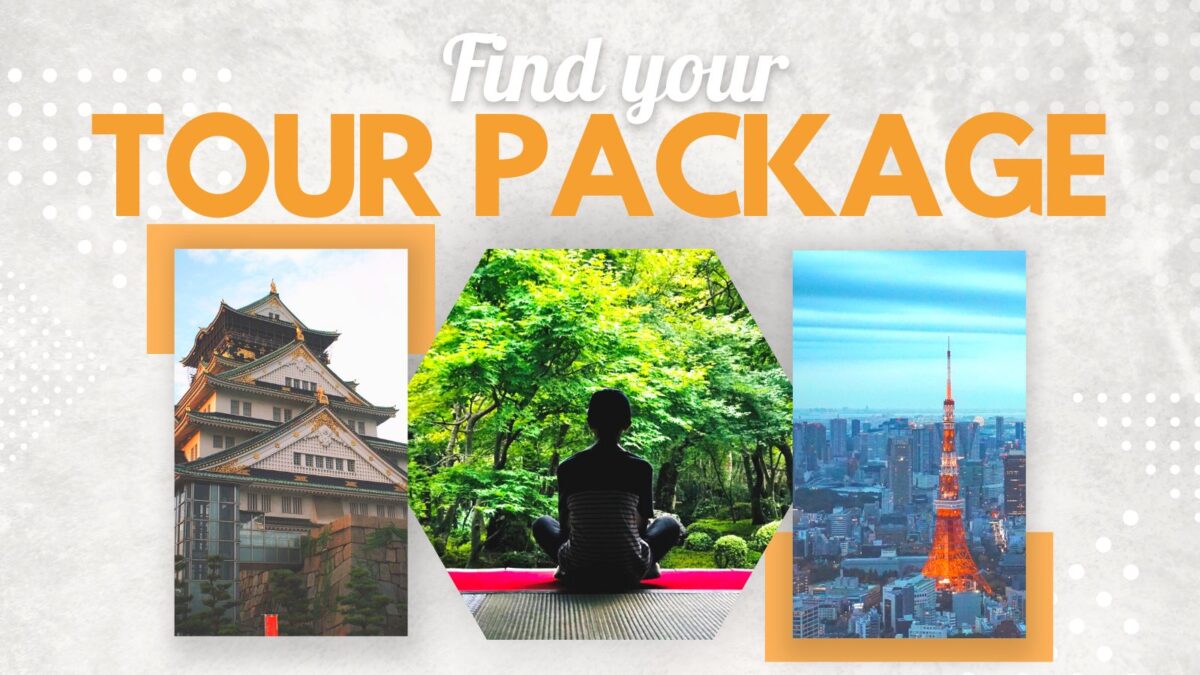 Follow us on Instagram, Facebook, Twitter and TIC Tac for more travel inspiration. Or tag us to be featured!
Have a good trip !
Stay informed about the best Japan travel tips, the most exciting things to do and see, and the best experiences to have with the Japan Wonder Travel newsletter. Once every two weeks, we'll bring you our latest content.
Other articles that may interest you