This post may contain affiliate links. When you click through and make a purchase, we may receive a commission, at no additional cost to you.
If you are in Japan in May, you have chosen the right time to come. If you already live here, you may already know that there are many reasons to enjoy the month! Starting off on the right foot with a vacation group known as Golden Week, you can enjoy a variety of activities and sightseeing opportunities. June tends to be the rainy season and May gets pleasantly warm, so there are plenty of outdoor activities to do. Flowers continue to bloom on the trees as well as in the fields and festivals are held creating a wonderful feeling of renewal and vitality for the summer ahead. So read on and find out more about the great things you can do all over Japan in May!
Our most popular tour this month in Tokyo!
▼Join our Morning Sumo Training Tour
[Audio Guide]Tokyo Morning Sumo Practice Tour – Watch Real Sumo Wrestlers Practice
1. Celebrate Children's Day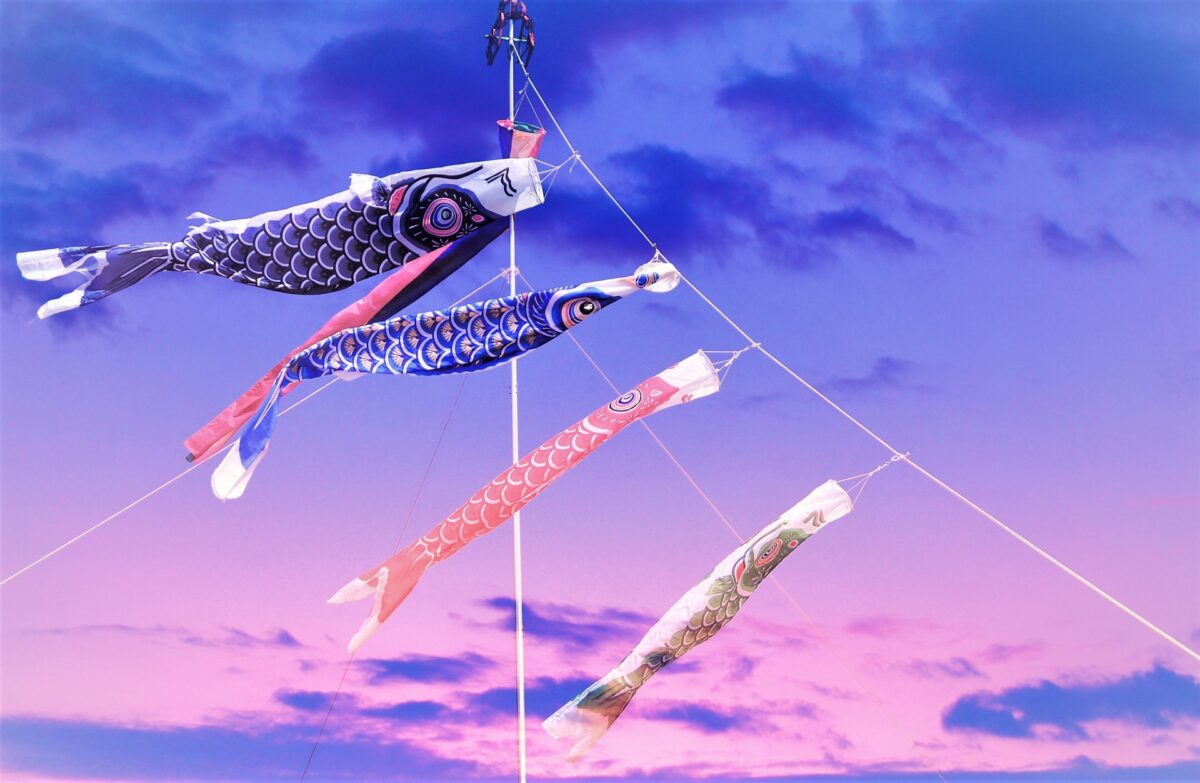 May is a month that most Japanese people look forward to due to Golden Week. Even without knowing what it is, it sounds pretty good, right? Well it is! It is a chain holiday that usually results in a week or two off in early May, with the last holiday in this chain being Children's Day. This holiday has been celebrated since ancient times, but it was officially recognized as a holiday in 1948. On this day, you will see carp streamers that represent family members and are a symbol of power and tenacity. One thing that is common to do on this day is to eat kashiwamochi and chimaki! There are also many great koinobori festivals that you can experience all over Japan in April and May.
When: the 5 of
2. Cherry blossoms of northern Japan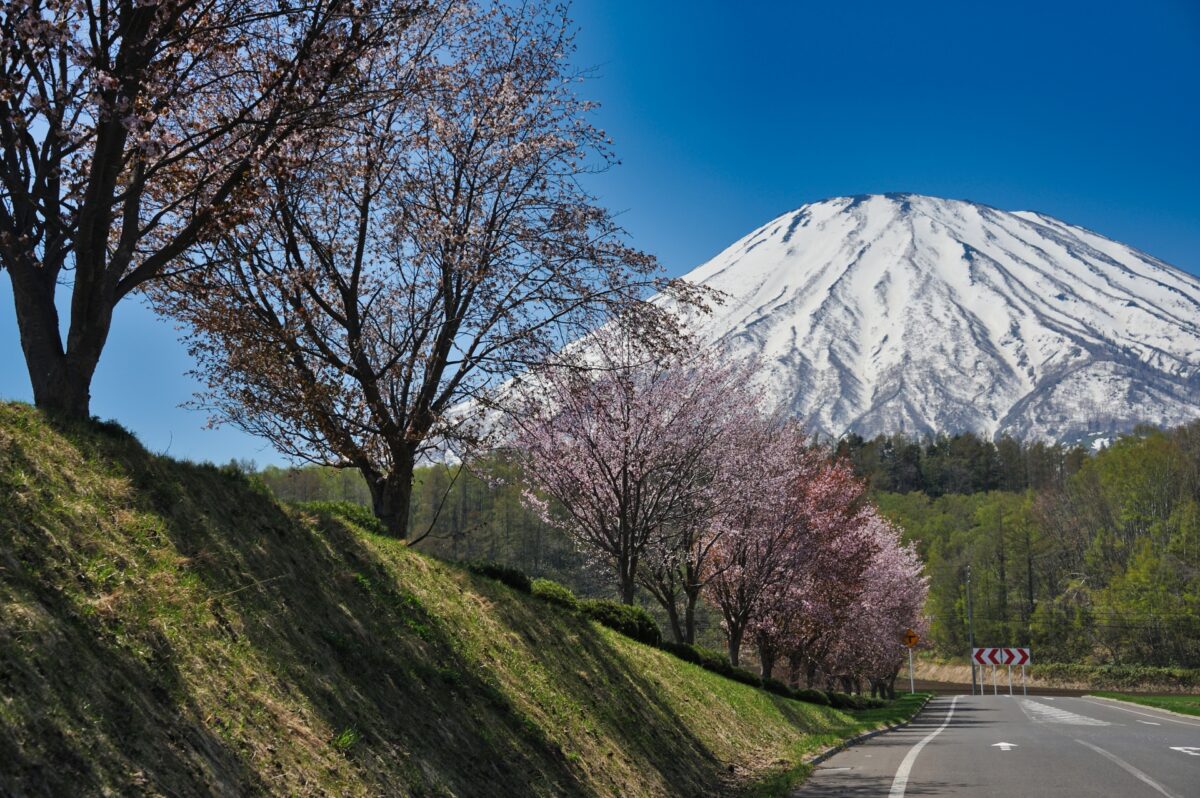 Big fan of cherry blossoms and hanami? Well, you'll be happy to know that it's not only here at the end of March and beginning of April! The cooler northern regions of Japan often experience cherry blossoms in late April and even May. If you can catch up with Tohoku or Hokkaidō, you'll have a great time enjoying the continuation of the hanami season. You might even be lucky enough to enjoy the cherry blossoms during the golden week! Northern Japan is not only ideal for enjoying winter, but also an incredibly pleasant place in spring.
When: End avril – my mai
3. See the beautiful wisteria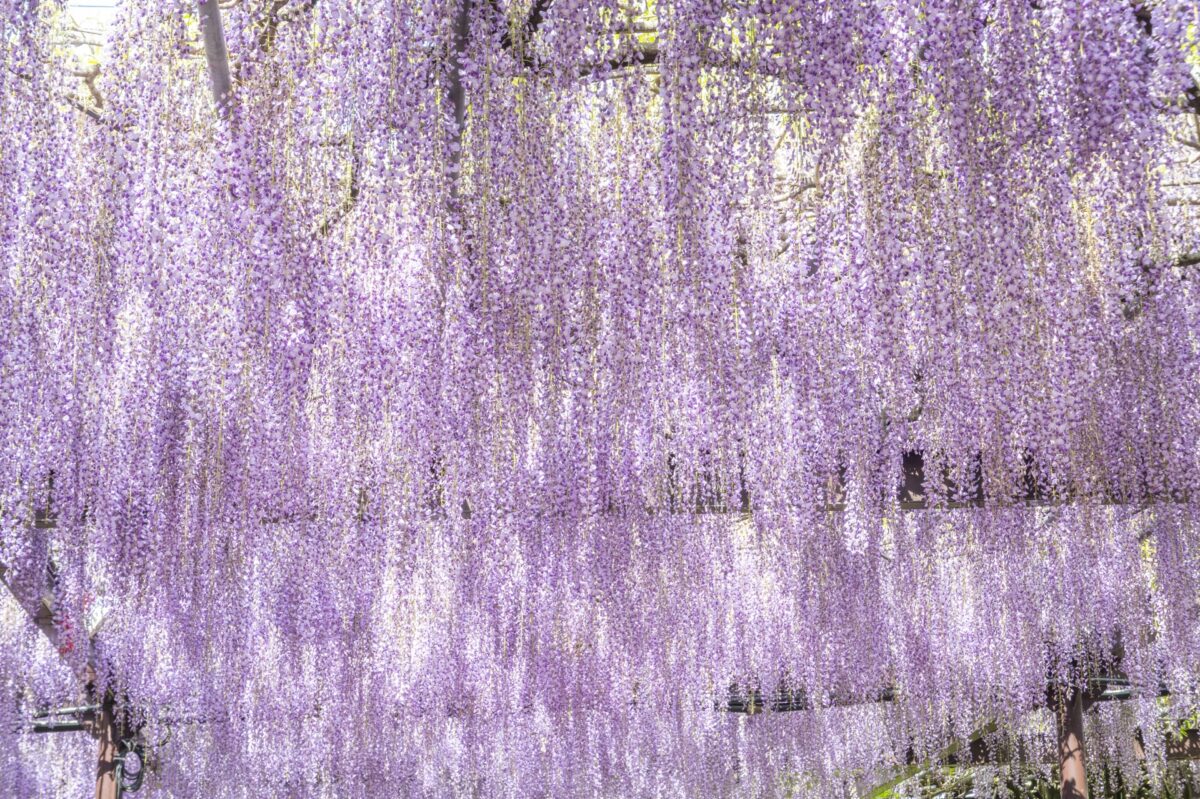 If you've gotten over the cherry blossom hype, another type of tree in Japan that puts on a beautiful display is the wisteria. These fascinating trees droop into a lovely shade of lavender between mid-April and mid-May. Some notable places to see them are Ashikaga Flower Park in Tochigie and Kawachi Fujien Garden in North Kyushu. The Tochigi location has 350 trees covering nearly 100,000 square meters; it's an amazing sight. The Kyushu location is equally impressive with its two tunnels created from looming branches!
When: Mid April to mid May (depends on location)
4.Aoi Festival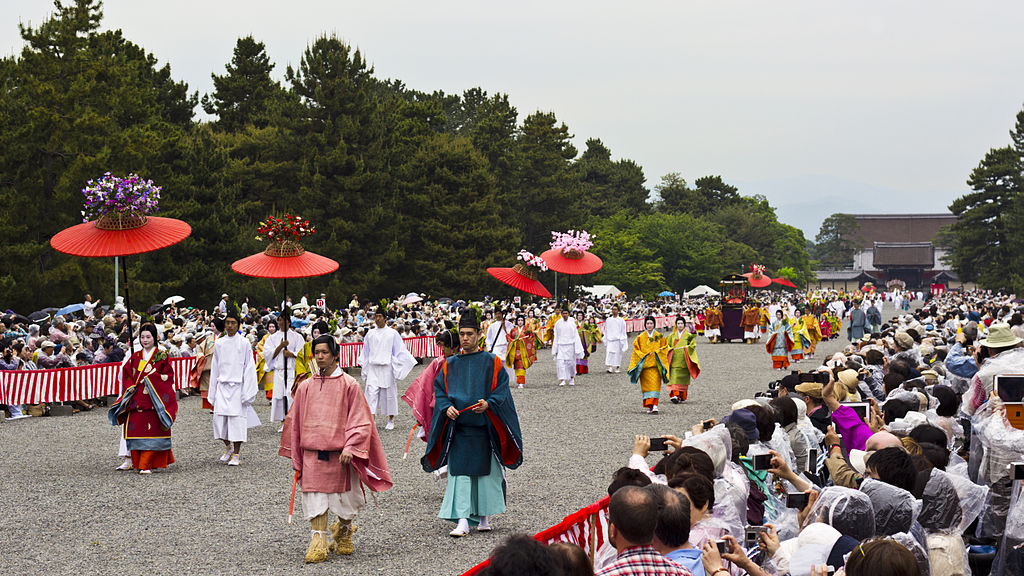 Kyoto is well known for being quite a historical part of Japan, and this is seen in a vibrant way at the Aoi Festival. This festival is one of the 3 most popular festivals in Kyoto and has been going on for almost 1500 years! Every year on May 15, many people gather to watch an elaborate hour-long parade filled with traditional ceremonies along the way. It is definitely a great way to discover the deep history of Japan and enjoy the spring season.
When: 15 th of May
5. Hakata Dontaku Festival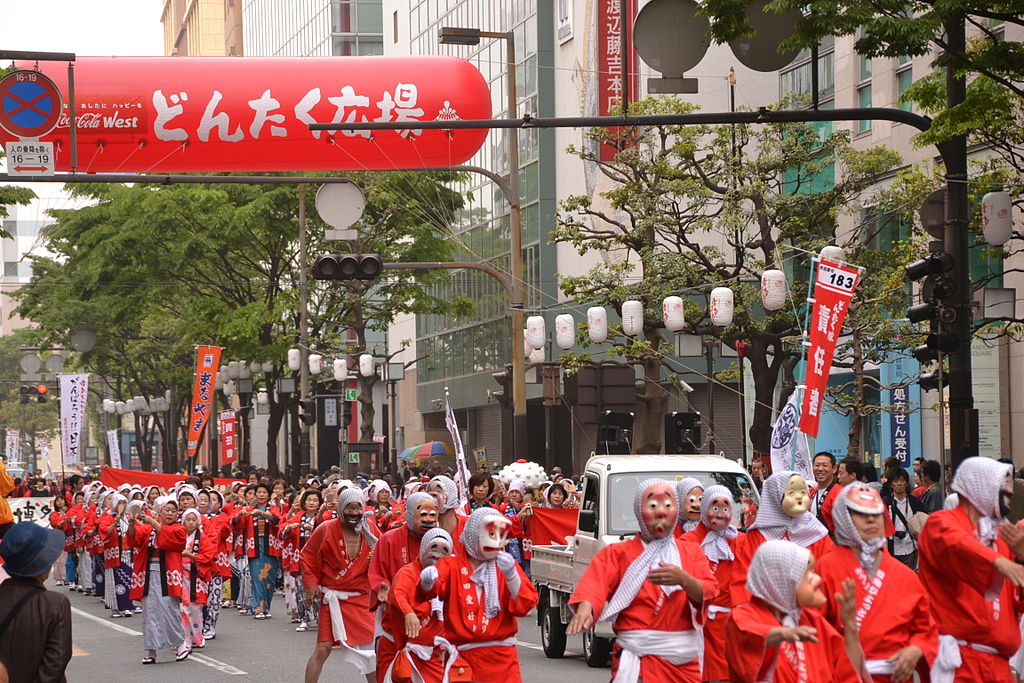 If you're in Kyushu to enjoy the wisteria at Kawachi Fujien, or are looking for another festival to enjoy, you might want to consider heading to Hakata for the Dontaku Festival. It is celebrated on May 3 and 4 during Golden Week. It is one of the largest festivals in Japan with an average of 30,000 participants and 2,000,000 spectators and lasts for two days! There are plenty of traditional ceremonies, dances, and other elements to enjoy! You will surely be able to create an unforgettable memory here.
When: May 3 – 4
6. Nemophila at Hitachi Seaside Park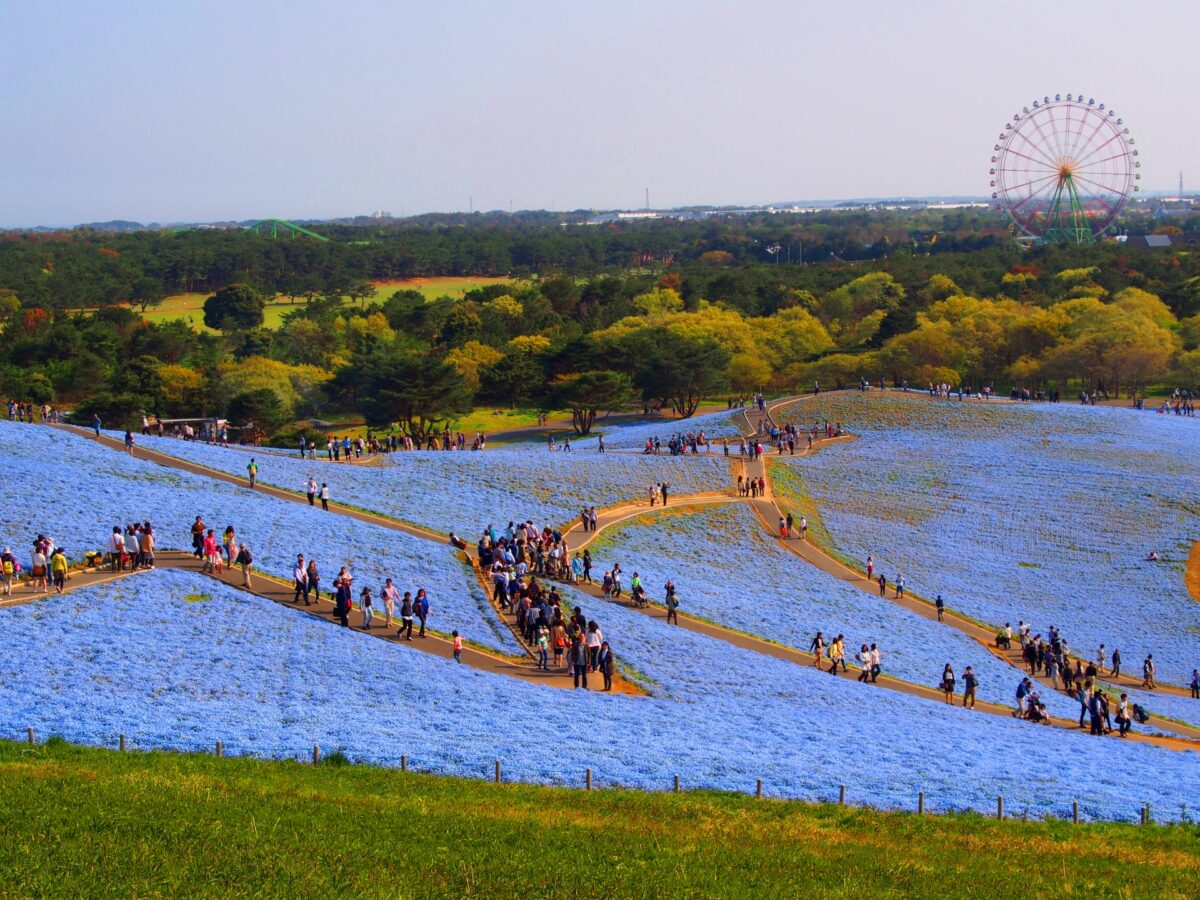 Do you like cherry blossoms, wisteria, or other flowers in general? Then bring your spring spirit to Hitachi's seaside park in Ibaraki! This field of nemophila flowers is a feast for the eyes and blends perfectly with its seaside location. These small sky blue flowers create an effect as if the sky were on the ground; from a distance it is quite surreal. They are best enjoyed from late April to early May.
When: End of April – beginning of May
7. Tateyama Kurobe Alpine Route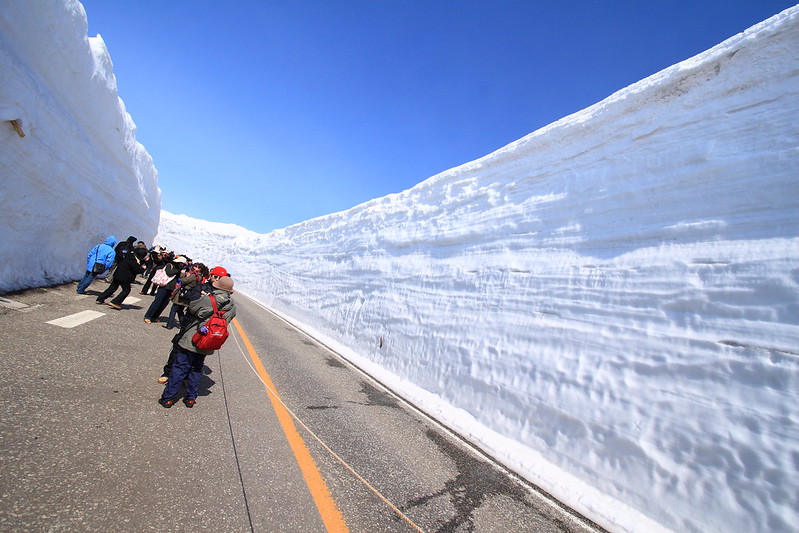 If you can't wait for winter and you love snow, consider taking a walk on the Tateyama Kurobe Alpine Route! Along the way, you can enjoy incredible views of the entire Tateyama Mountain Range. One of the most spectacular sights is the 20 meter high snow corridor. The corridor is open to pedestrians from April 15 to June 25, but the entire route is open until November 30. Due to the risk of injury, the course is inaccessible throughout the winter.
When: Mid April – June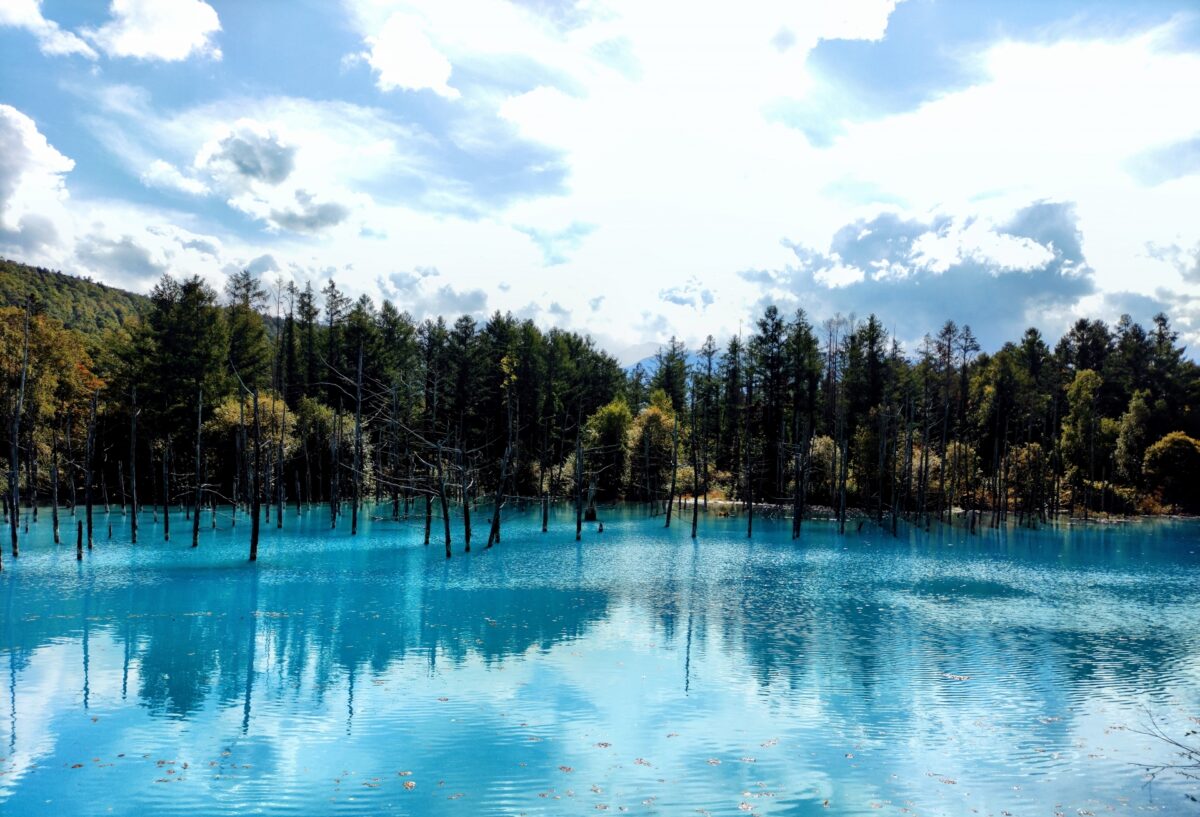 This magnificent tourist opportunity is located on the northern island of Hokkaido. The dissolved minerals in the water create a serene blue color that peaks in May! This place is pretty laid-back as it hasn't been optimized for tourism until recently, so it's a great place if you like calm and relaxing vibes. Trees sticking out of the water add to its surreal aesthetic. Interestingly, the pond was created to prevent the destructive mudslides from Mount Tokachi, but it became the beauty it is today by accident.
When: Mid May – June
9. Tokyo Sumo Tournament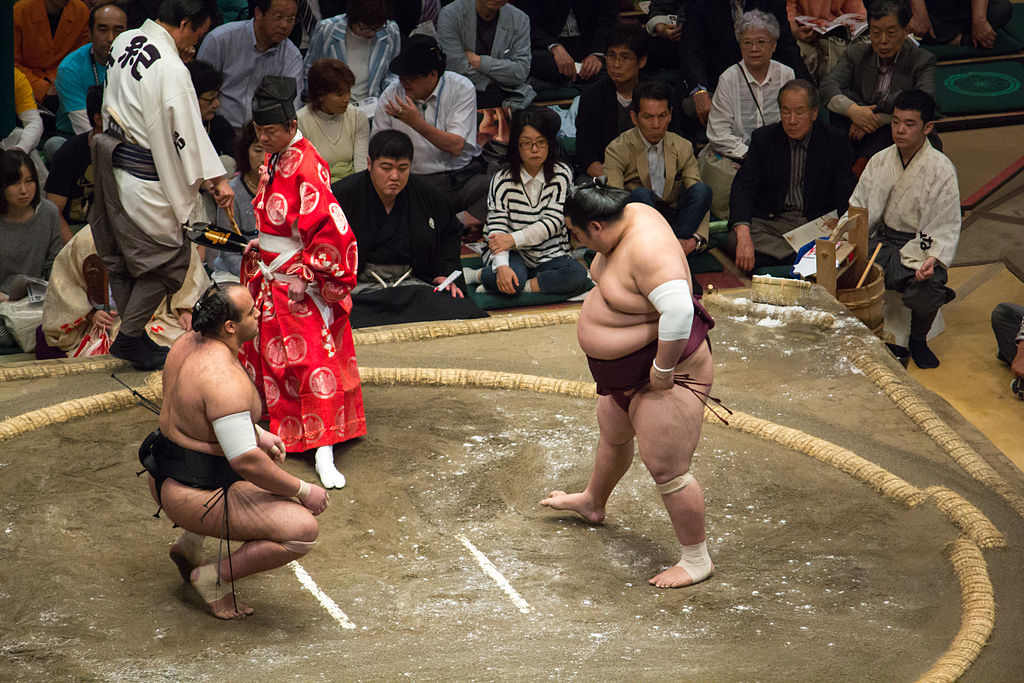 Isn't serene and calm your idea of ​​spring fun? Well, here's an activity you might like: the Sumo Tournament in Tokyo! Yes, from the middle to the end of May there is a tournament of one of the most famous and historical sports in Japan. Sumo is simple, yet intense and sophisticated brute force wrestling and requires impressive dedication on the part of the wrestlers. The tournament is the pinnacle of sumo viewing!
When: 14 have May 28
Get your tickets here:
Tokyo Sumo Tournament Tour May 2023 (tickets included)
Watch Japan's national sport, sumo wrestling in Tokyo with a professional guide! Sumo tournaments are held six times a year and Tokyo hosts the name of the round…
10. Go to a green tea plantation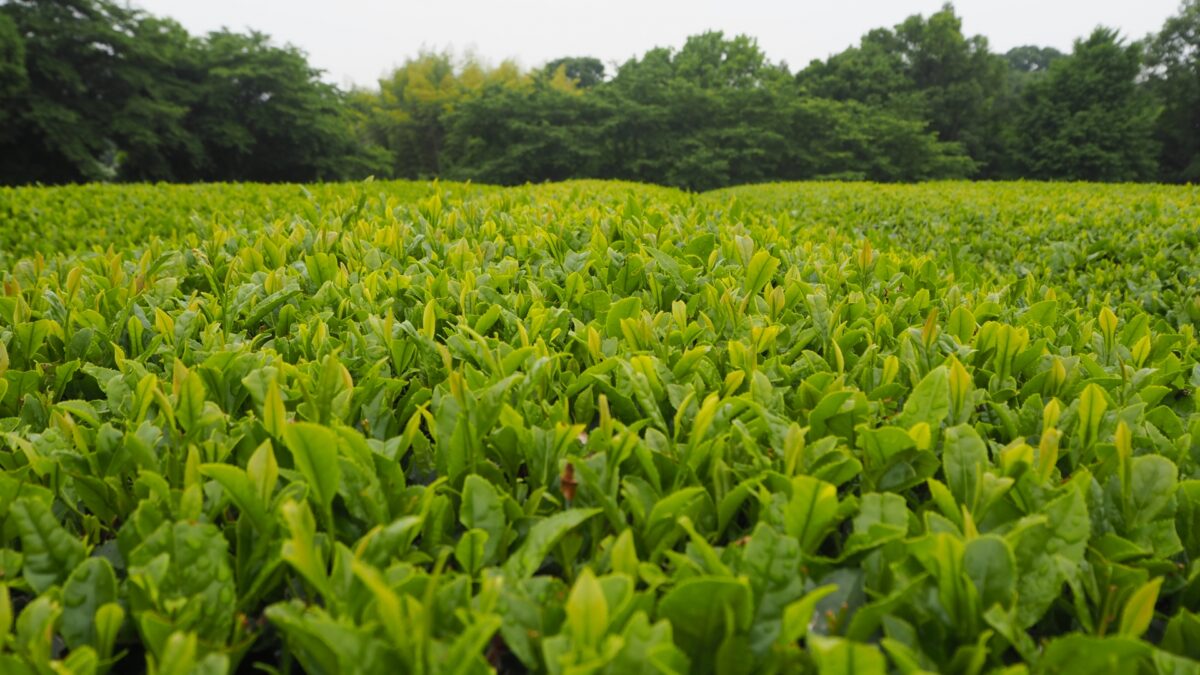 Once you are done looking at all the trees, flowers, ponds and enjoying the festivals, take a break and enjoy some green tea. An integral part of Japanese culture, green tea can be enjoyed in many different ways. settings. But where does it come from? Well, you'll have a small window of time in May to find out! Shizuoka, a few hours from Tokyo, is a great place to find plantations where you can pick tea leaves and enjoy factory tours. Check out some great tours below.
When: all may
Japan Merveille Voyage is a travel agency that offers guided tours throughout Japan.
From private walking tours to delicious food tours, we can help you put together the best tours just for you! If you want to explore Japan and learn more about the history and stories of each region you visit, our knowledgeable and friendly English-speaking guides will be happy to take you to the best places!
Also, we can provide any assistance you may need for your next trip to Japan, so please don't hesitate to contact us if you have any questions or need help!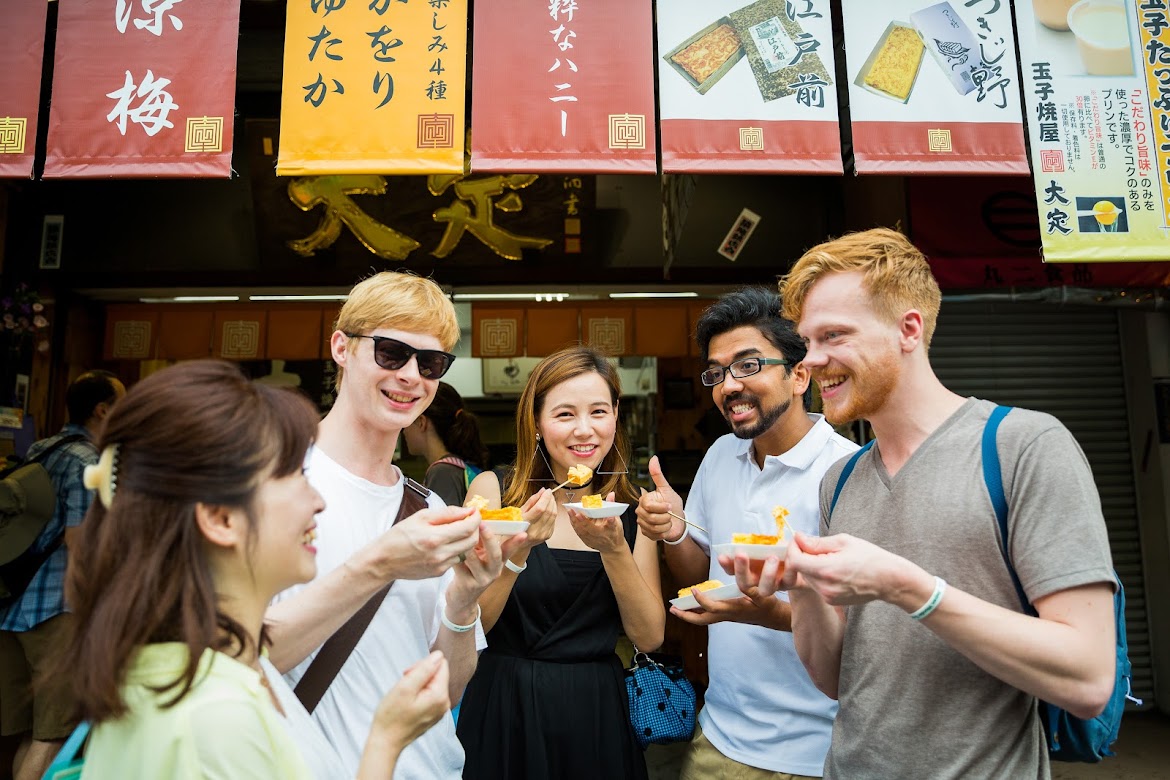 ▶Tokyo Highlights Full Day Private Walking Tour (8 Hours)
There is no better way to explore an area than on a guided tour with an expert local guide. You'll have the chance to learn about Tokyo's interesting history and background, as well as discover hidden gems that can be difficult to do without a guide.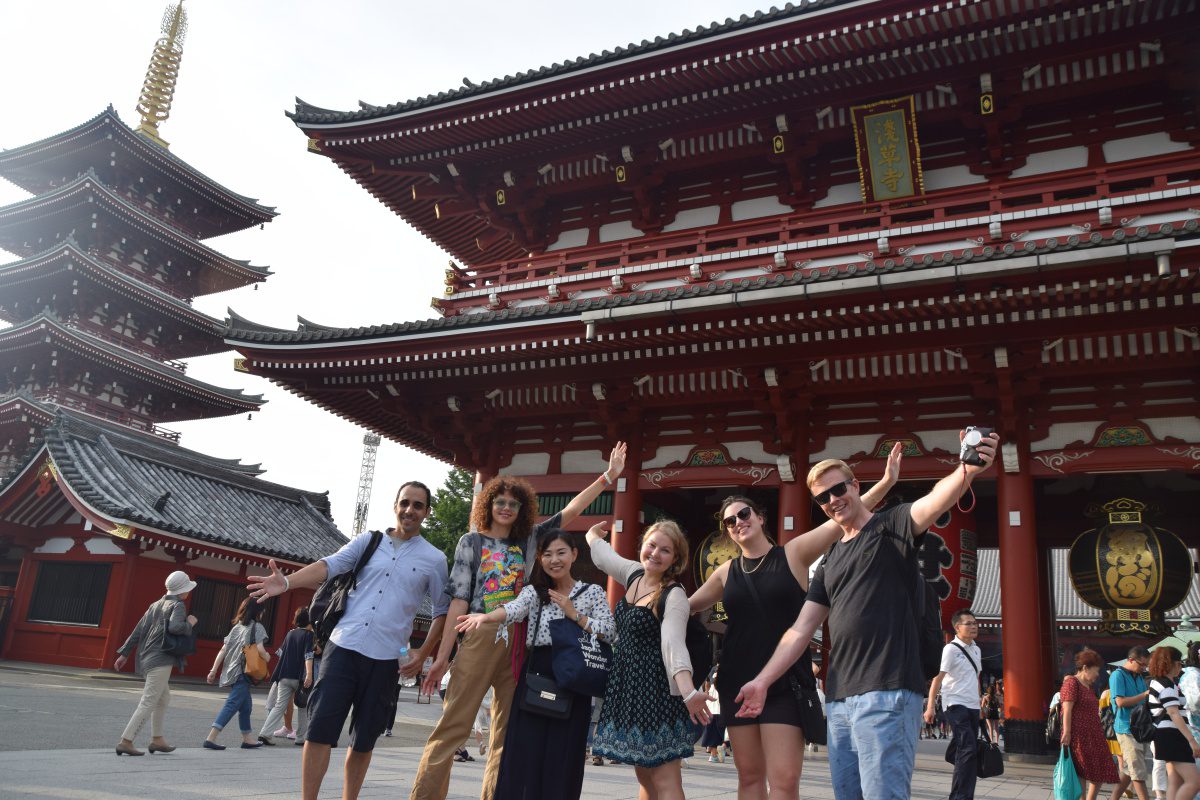 ▶Kyoto Full Day Private Walking Tour
On this full-day private tour of Kyoto, you can see the highlights of Kyoto in a single day while also developing a deeper understanding of both the culture of the region and of Japan as a whole.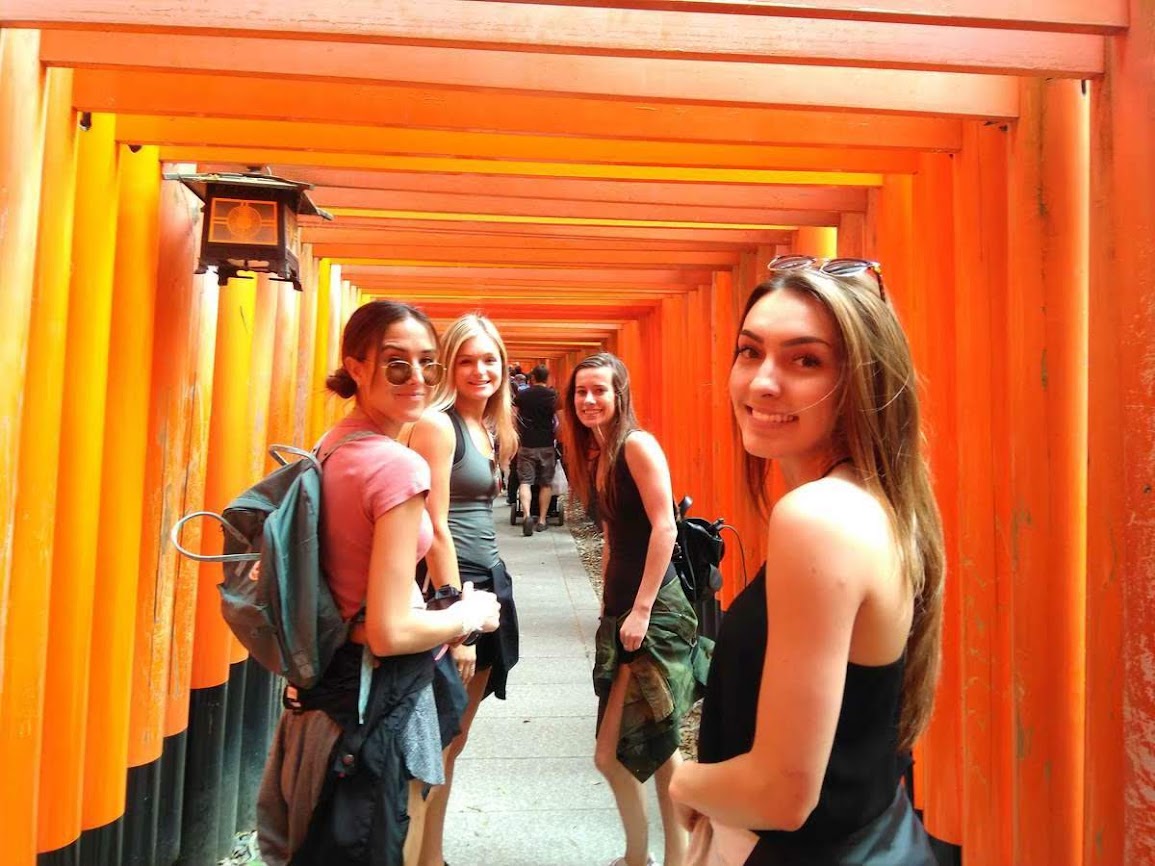 ▶Tourist Packages
If you want to make your trip easier, we suggest looking for packages. There is a wide range of packages to meet the needs of every traveler. Click the button below to find the best tour package among the various tour operators!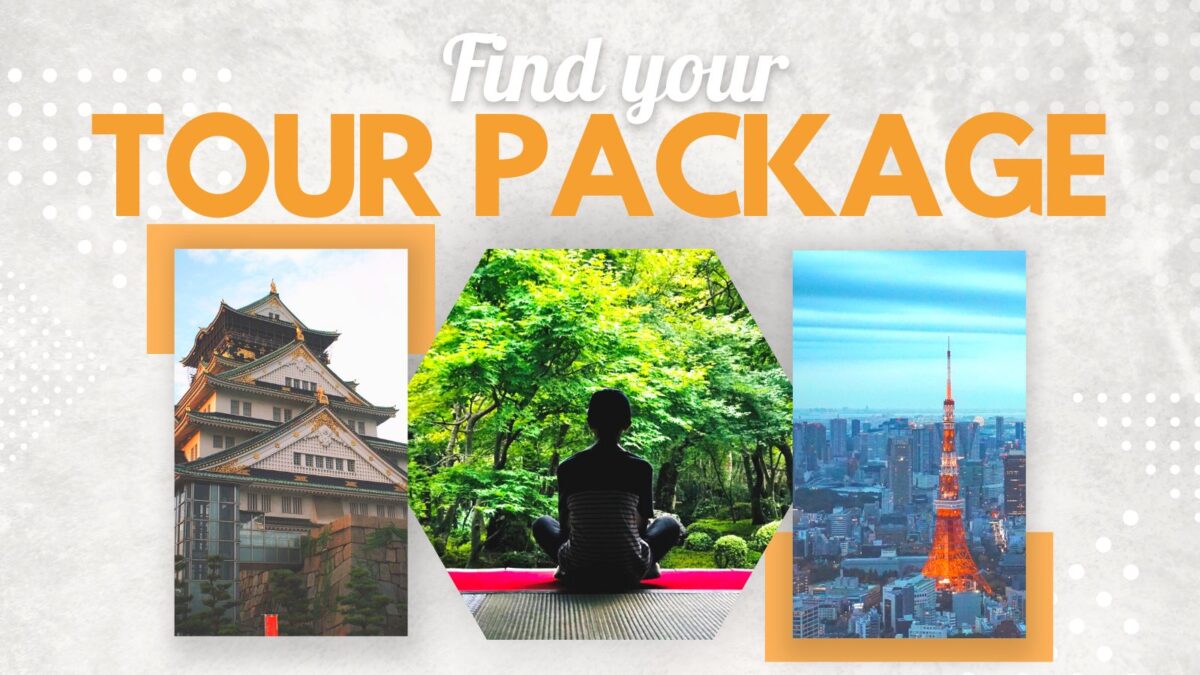 Follow us on Instagram, Facebook, Twitter and TIC Tac for more travel inspiration. Or tag us to be featured!
Have a good trip !
Stay informed about the best Japan travel tips, the most exciting things to do and see, and the best experiences to have with the Japan Wonder Travel newsletter. Once every two weeks, we'll bring you our latest content.
Other articles that may interest you