This post may contain affiliate links. When you click through and make a purchase, we may receive a commission, at no additional cost to you.
Tokyo is quite a city, and it can be hard to find peace and quiet in it, not to mention the nature that is there! Of course you can, but there are some amazing options outside of the city that are worth checking out. If you are looking for a quick getaway and want to enjoy the beauty of Japan's countryside, then the Kawaguchiko area is the perfect destination for you. With its stunning views of Mount Fuji, crystal-clear lakes, and a serene atmosphere, Kawaguchiko is a must-see for anyone wanting to experience the true essence of Japan.
What is Kawaguchiko?
Kawaguchiko, or Lake Kawaguchi, is the second largest of Fuji's five lakes located in Yamanashi Prefecture, known for its stunning views of Mount Fuji, Japan's highest mountain. The area is known for its hot springs, stunning views, and outdoor activities, making it a popular destination for both local and foreign visitors. A great way to enjoy it is to bike around the lake, which we'll talk about later!
How to get to Kawaguchiko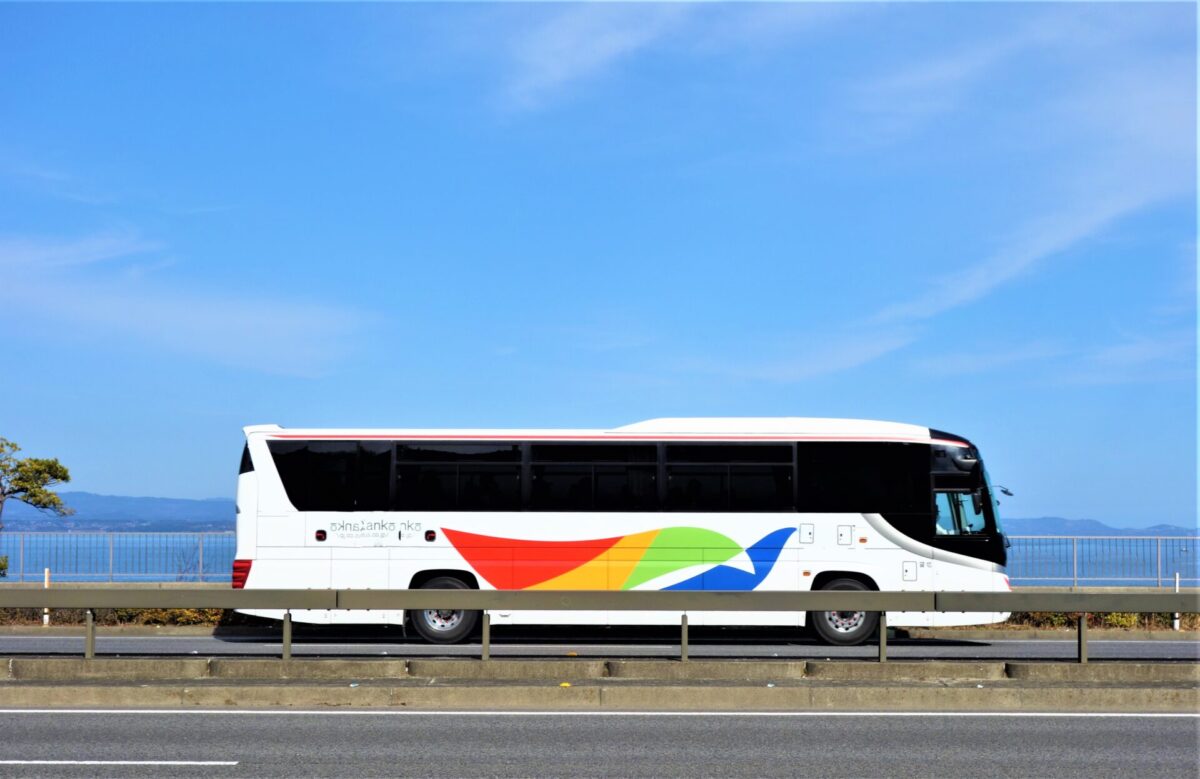 The easiest way to get to Kawaguchiko is to take the train from Shinjuku Station in Tokyo. The trip takes about 2 hours. Another comfortable and slightly cheaper way is to drive a highway bus. You can read more about how to get there in our guide. Once you arrive at Kawaguchiko Station, you can take a bus, taxi, or even walk to your accommodation.
Day 1: Cycling/Routes
Option 1: Kawaguchiko Bike Tour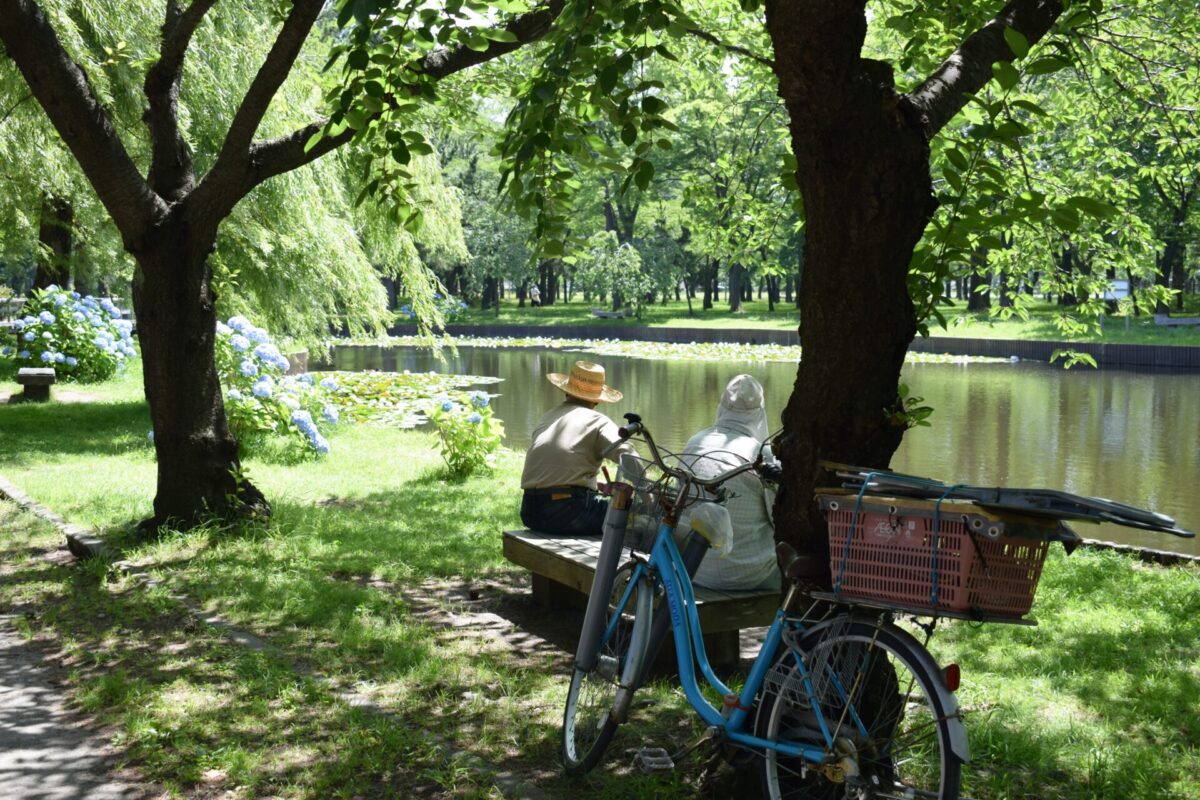 Once you arrive at Kawaguchiko Station, start your adventure by renting a bike from one of the many rental shops located near the station. Biking around the lake is an exciting and healthy way to explore the area and take in the magnificent views of Mount Fuji. It's not too expensive to rent a bike for the whole day!
Now, the way will depend on where your accommodation is located, but regardless, there are certain destinations you'll want to stop at on your way around the lake. You can start by heading to Oishi Park where you can enjoy the stunning view of Mount Fuji and the lake. Cherry blossoms abound in the park, making it a popular spot in spring. You can also enjoy a picnic or a walk in the park. From there, cycle to the Mount Fuji Scenic Cable Car, where you can take a cable car to the top of Tenjo Mountain for stunning panoramic views of the area. Lots to see and do, including shops and cafes along the way. For more ideas, there's a visitor center at the station that provides maps, and so does your accommodation!
If you're not sure which route to take that best matches what you're trying to see in the area, there are some great bike rides you can do too! Take a look at some of our recommendations below.
Option 2: Visits and Activities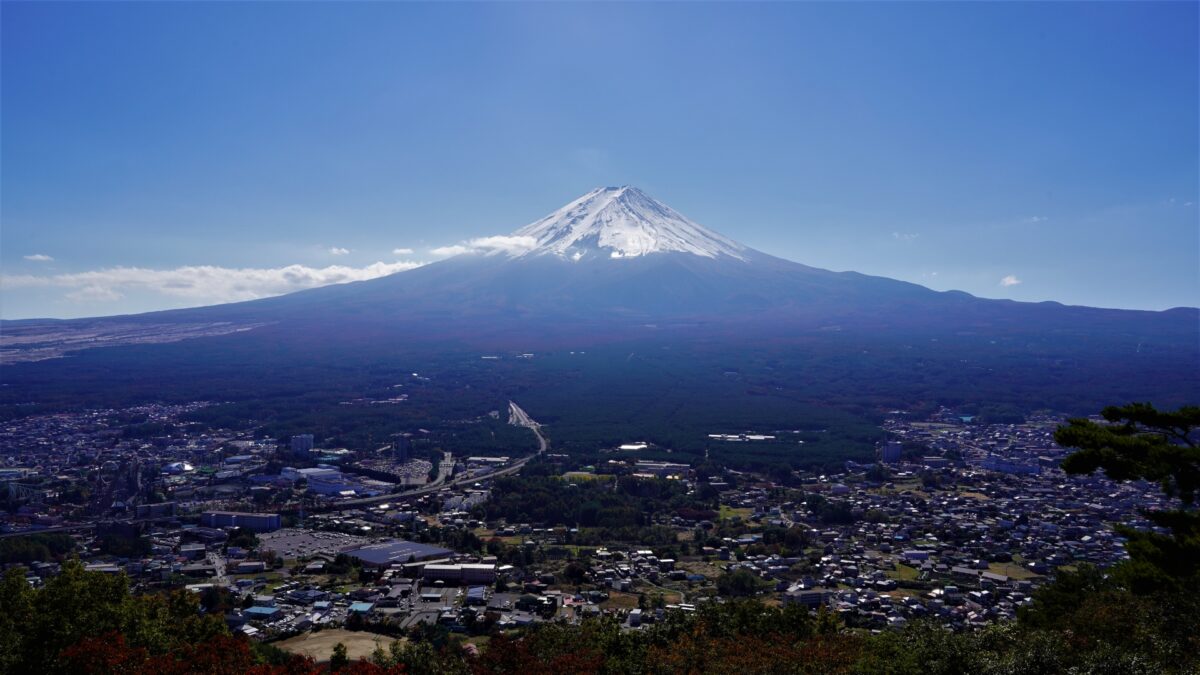 Mount Fuji Scenic Cable Car
If you prefer a more relaxed day, start by taking the cable car mentioned above, which will take you to the top of nearby Mount Tenjo, where you can enjoy stunning views of Mount Fuji and the surrounding area. There is also a boat ride you can do if you buy the cable car combo pass!
Arakurayama Sengen Shrine/Park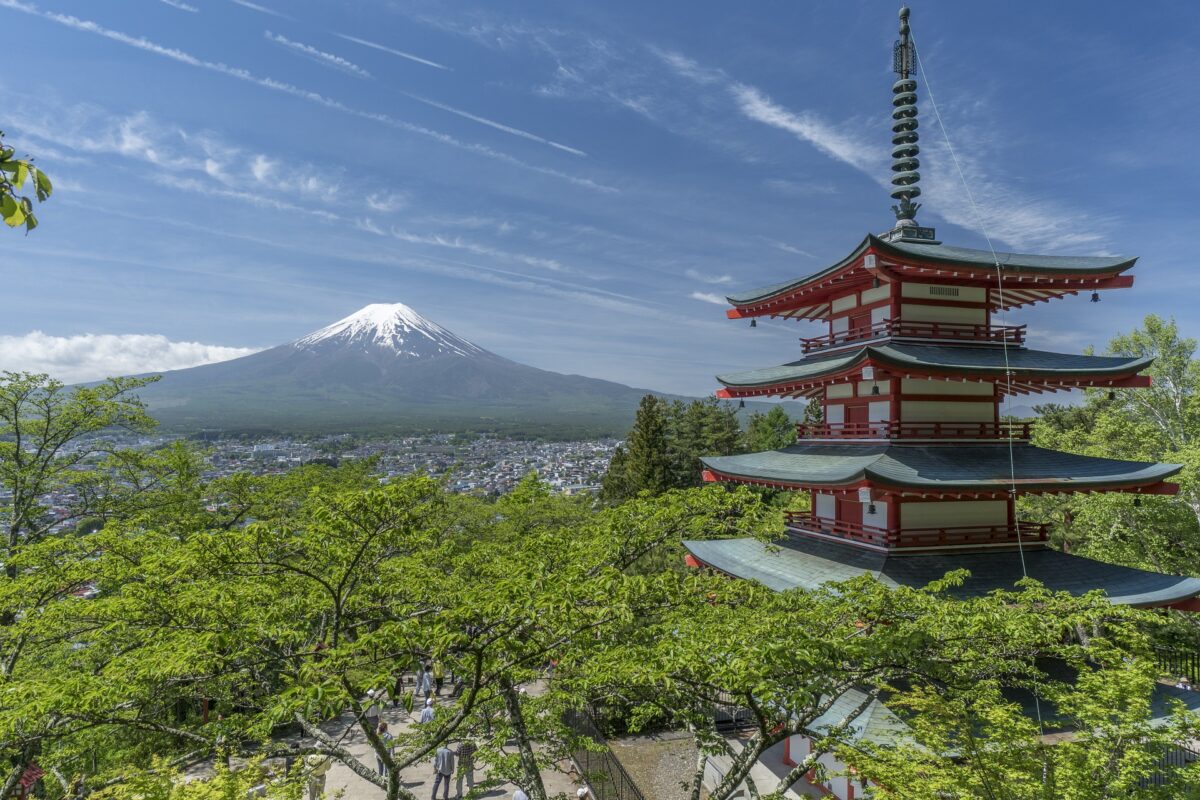 After the cable car ride, head to the Arakurayama Sengen Tomb, located on the slopes of Mount Arakura and accessible by train or bus. The shrine is famous for its beautiful five-story pagoda with Mount Fuji as a backdrop (you've probably seen it on postcards), which is surrounded by cherry blossoms during the spring season. The sanctuary is free to enter and is open from 9:00 a.m. to 4:30 p.m.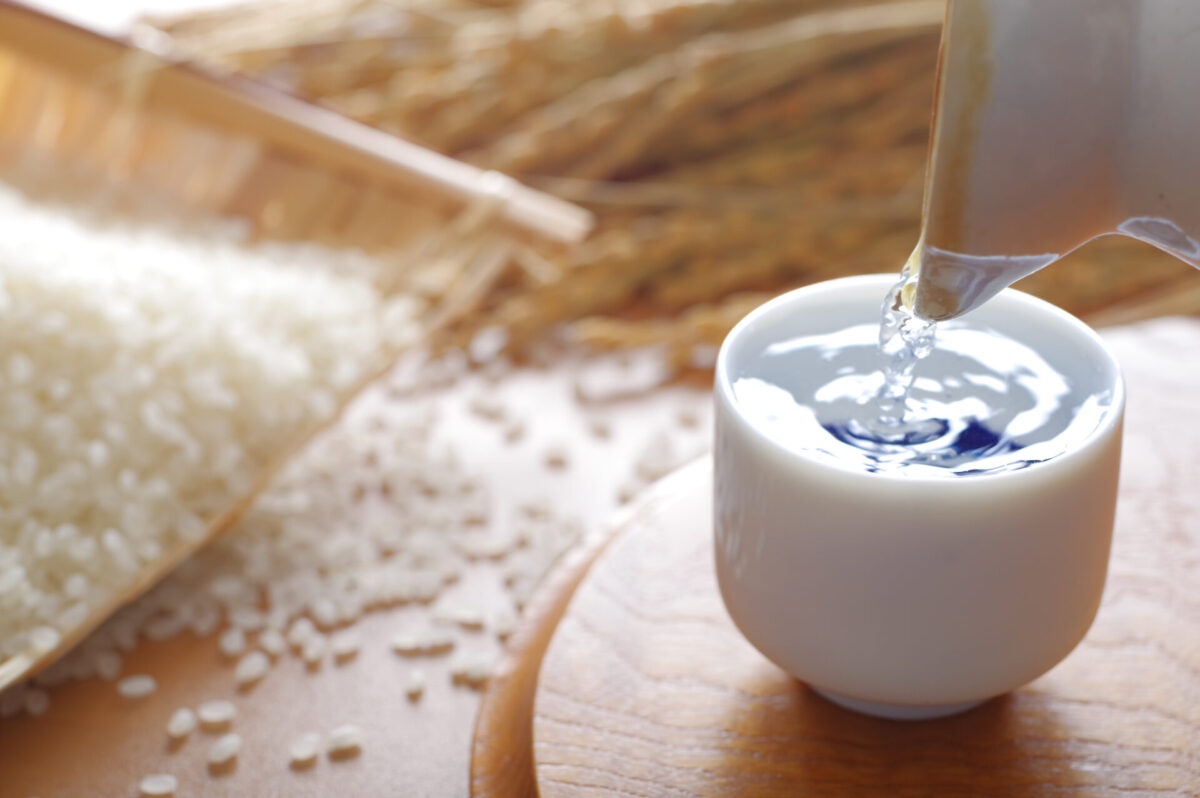 If you have time after all that, visit Ide Saké Brasserie very close to Kawaguchiko station. Here, you can learn about the sake-making process and even sample the brewery's delicious sake. There is also a tour available at a modest price that includes a tasting.
Accommodation
End your day with a stay at Fujikawaguchiko Onsen Konanso, a traditional Japanese inn offering hot springs and stunning views of Mount Fuji. The inn also serves delicious Japanese cuisine, made with local ingredients. You can relax in the hot springs, enjoy a traditional Japanese dinner, and relax in peaceful surroundings. And what's even better, if you decide to go to the sake brewery mentioned above, it's just a 7-minute walk from your accommodation!
Reserve here
Day 2: Oshino Hakkai, boat tour and shopping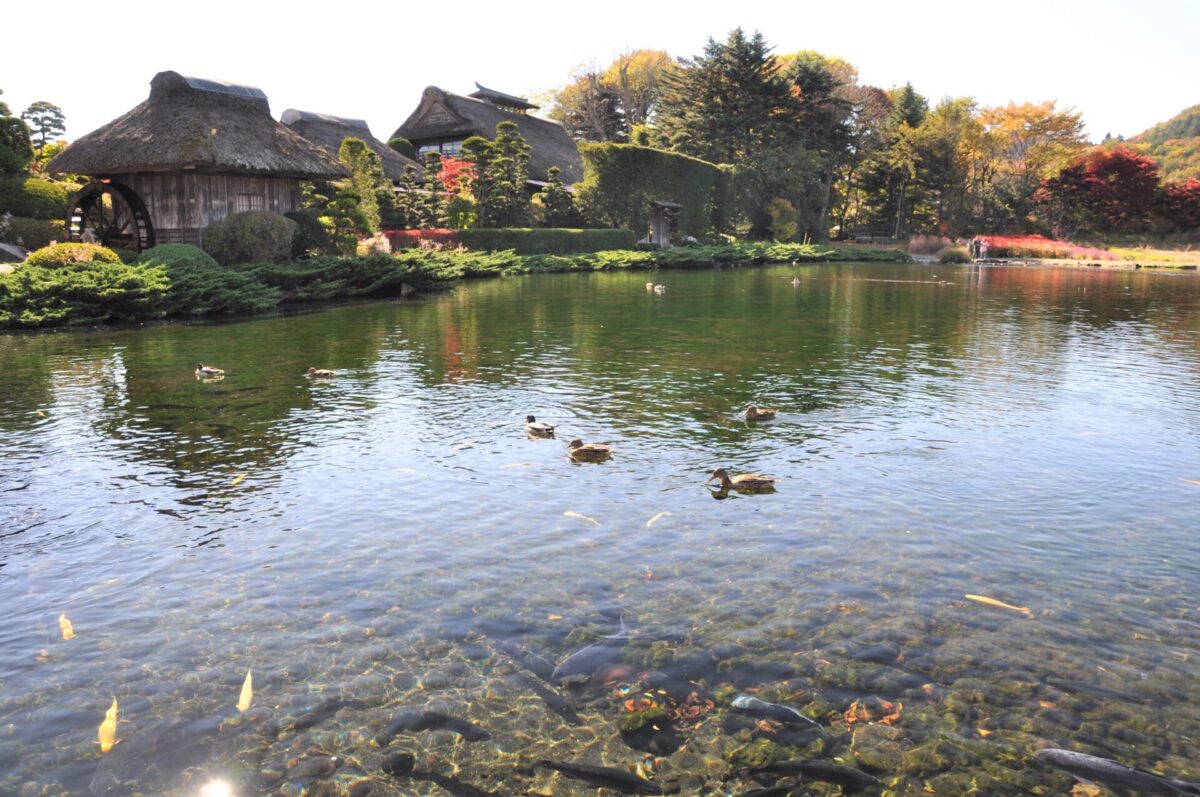 After enjoying a traditional Japanese breakfast at your hostel and admiring the stunning views of Mount Fuji on the first day, head to Oshino Hakkai, a set of eight crystal-clear ponds fed by melting snow from Mount Fuji. The ponds are surrounded by traditional Japanese houses, making them a great photo spot. You can also enjoy a walk around the ponds and learn about the history of the area.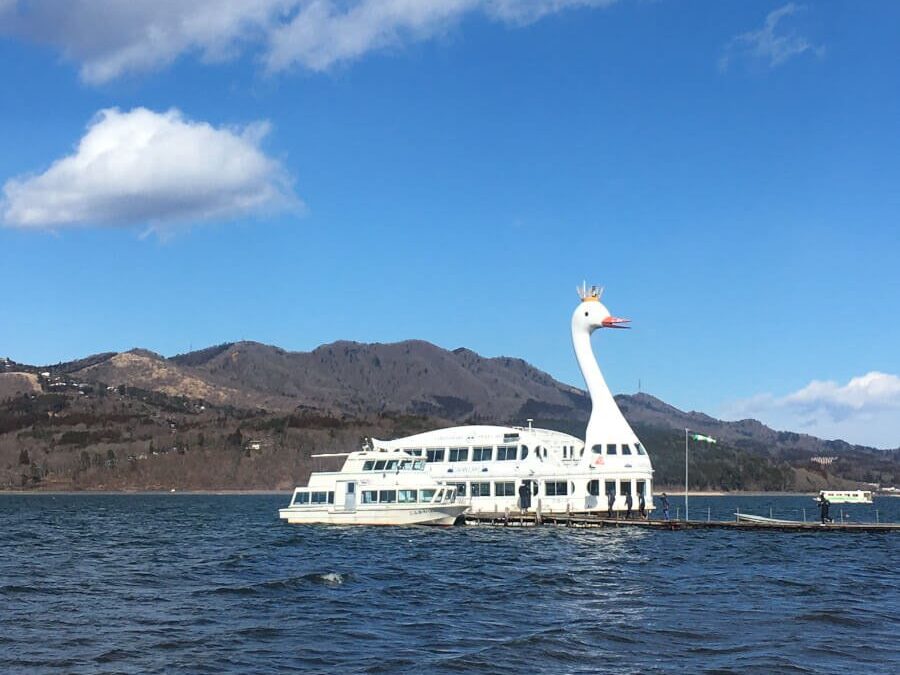 From there, take a bus to Lake Yamanakako, another of the five lakes that surround Mount Fuji. Nothing says more fun on a lake than riding in a swan-shaped boat! This is not your average two person paddle boat, this is the real deal! Riding a swan boat will never be the same again.
Gotemba Premium Outlet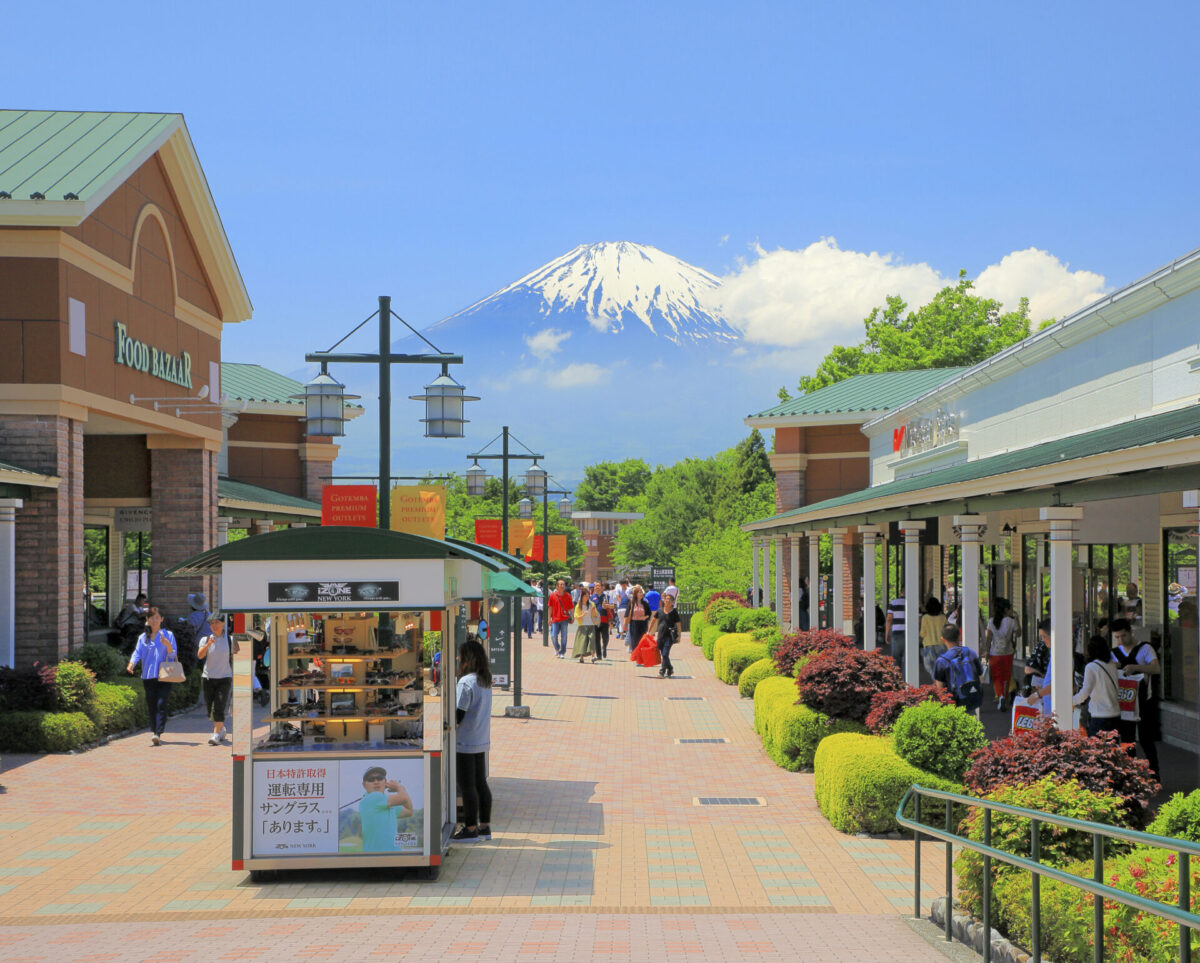 After the swan boat ride, head to Gotemba Premium Outlets, which is a popular shopping destination offering a wide range of luxury brands at discounted prices. The outlet is located at the foot of Mount Fuji and offers stunning mountain views while you shop. You can also eat at one of the many restaurants located in the outlet.
go back to tokyo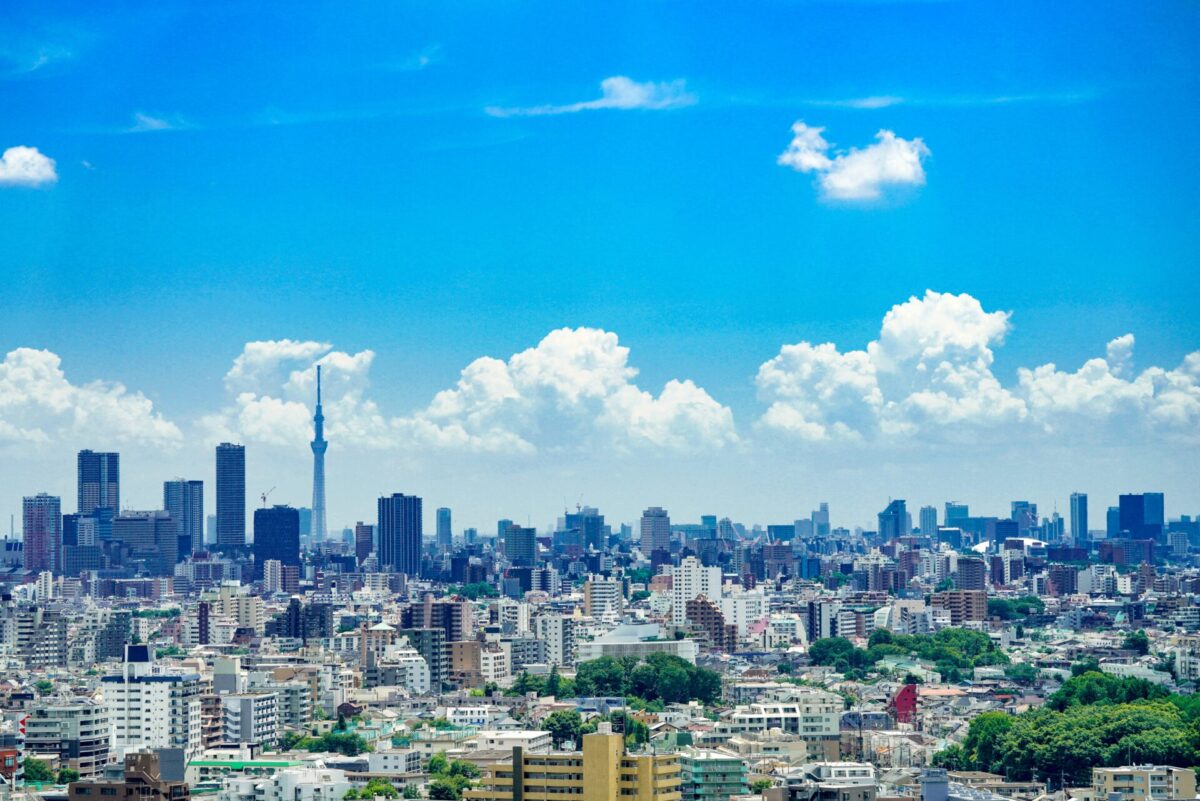 After shopping, it's a good time to go back to Tokyo. If you plan to take a bus or one of the paid options, we recommend booking a return trip as tickets can sell out quickly depending on the season.
By train: Take the free shuttle to Gotemba. From there, take the JR Gotemba Line to Kozu Station. From there, take the Tokaido Line to Tokyo Station. Alternatively, take the Tokaido Line to Odawara Station, then the Tokaido Shinkansen to Tokyo Station. In total, it will take about 2.5 hours. Depending on the route you decide to take, it will be between 2,000 and 5,000 yen.
And bus: There is a direct bus which will take about 2 hours from Gotemba Premium Outlets to Tokyo Station. It's only 2,000 yen each way.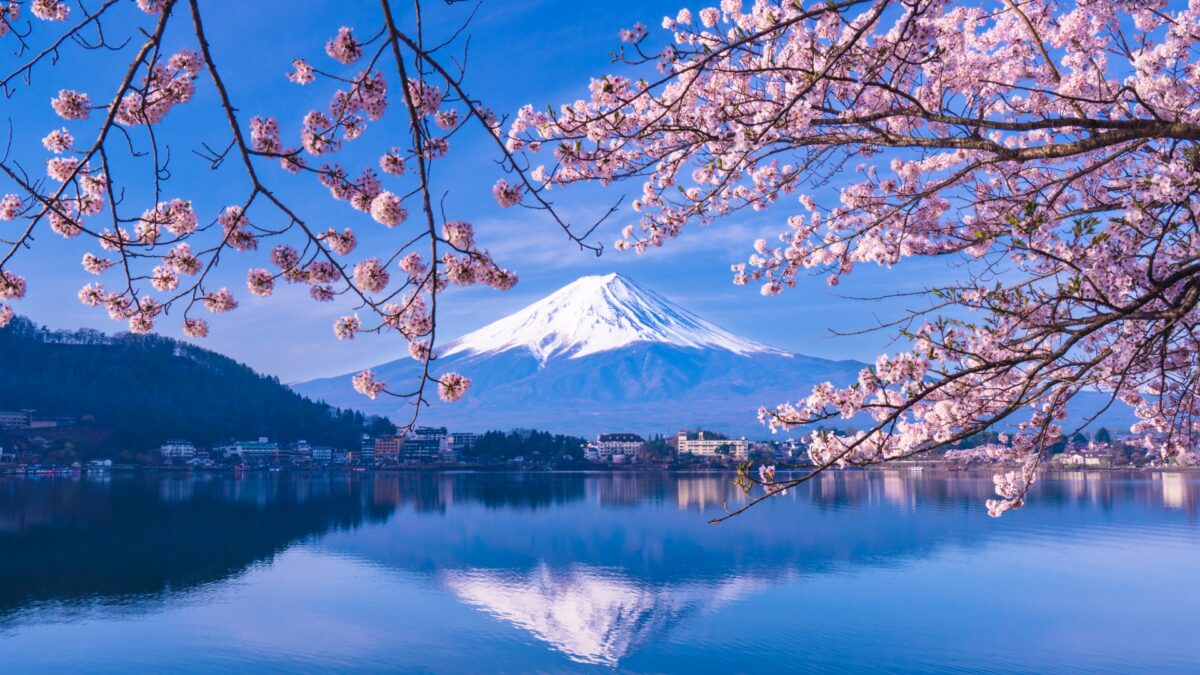 In short, the Kawaguchiko area is a perfect destination for anyone looking to escape the hustle and bustle of Tokyo and enjoy the beauty of the Japanese countryside. Of course, there's a lot more to do in the area than we've mentioned, but that's just one way we recommend seeing some of the best highlights in a productive 2-day trip. With its stunning views of Mount Fuji, beautiful lakes and a peaceful environment, the area offers a wide range of outdoor activities and cultural experiences. Whether you prefer biking, hot springs, or shopping, there is something for everyone in the Kawaguchiko area. So pack your bags and get ready to experience the true essence of Japan!
Kawaguchiko Private Tour
The Kawaguchiko area is such a vast place with so many great things to do, that it can sometimes be difficult trying to pack it all efficiently into one or two days. If you are afraid to visit all the places and don't want to waste your precious time in Japan, you can always book a private tour with us! You can fully customize the tour to suit your needs and that way you don't have to worry about doing everything you want and finding transportation! Take a look at our wonderful and fun tour below.
Private Mt. Fuji Highlights Walking Tour (Customizable, 7 Hours)
Are you looking for activities in the Mount Fuji area? Join us for a private guided tour and discover the beautiful Fuji Five Lakes area, where you will be…
travel to japan
Japan Merveille Voyage is a travel agency that offers guided tours throughout Japan.
From private walking tours to delicious food tours, we can help you put together the best tours just for you! If you want to explore Japan and learn more about the history and stories of each region you visit, our knowledgeable and friendly English-speaking guides will be happy to take you to the best places!
Also, we can provide any assistance you may need for your next trip to Japan, so please don't hesitate to contact us if you have any questions or need help!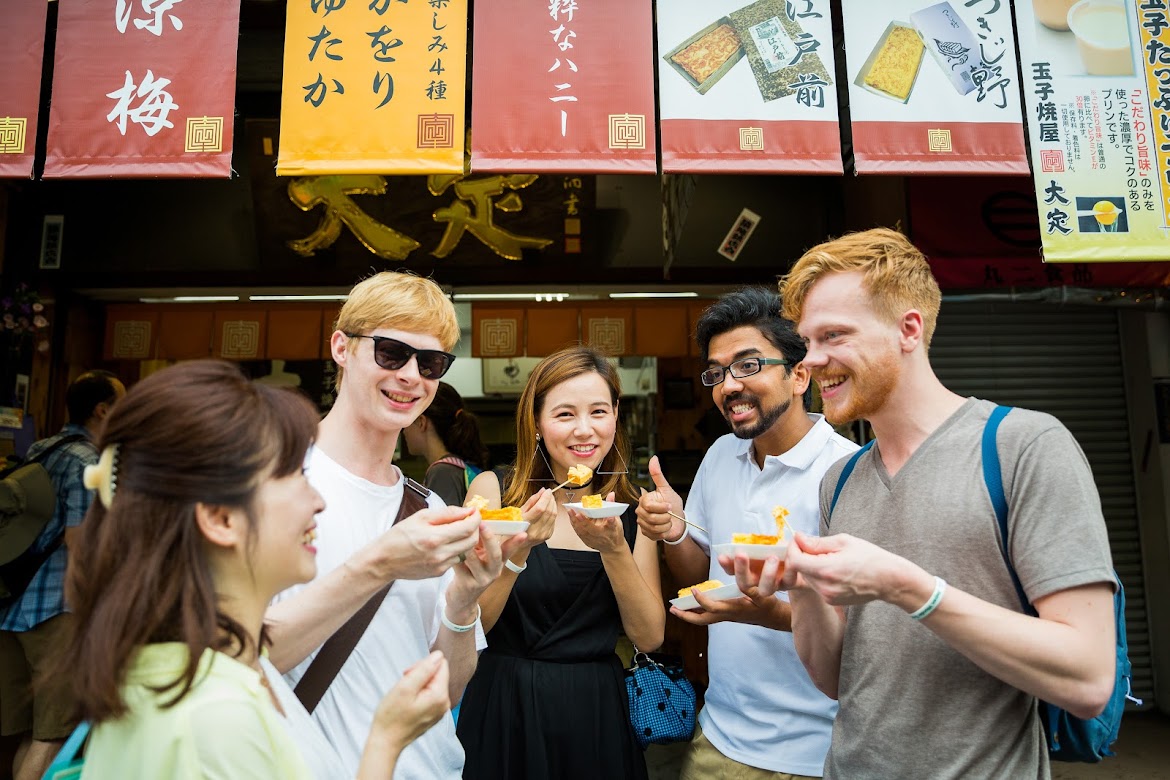 ▶Tokyo Highlights Full Day Private Walking Tour (8 Hours)
There is no better way to explore an area than on a guided tour with an expert local guide. You'll have the chance to learn about Tokyo's interesting history and background, as well as discover hidden gems that can be difficult to do without a guide.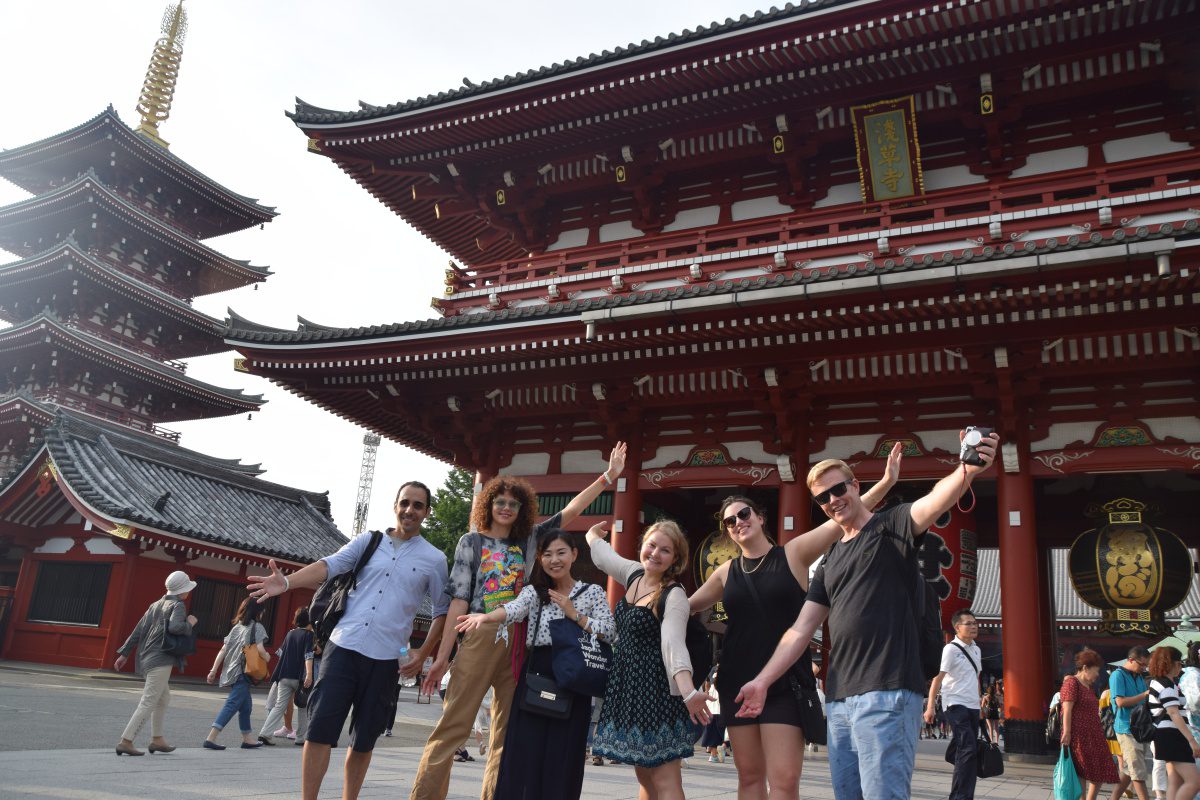 ▶Kyoto Full Day Private Walking Tour
On this full-day private tour of Kyoto, you can see the highlights of Kyoto in a single day while also developing a deeper understanding of both the culture of the region and of Japan as a whole.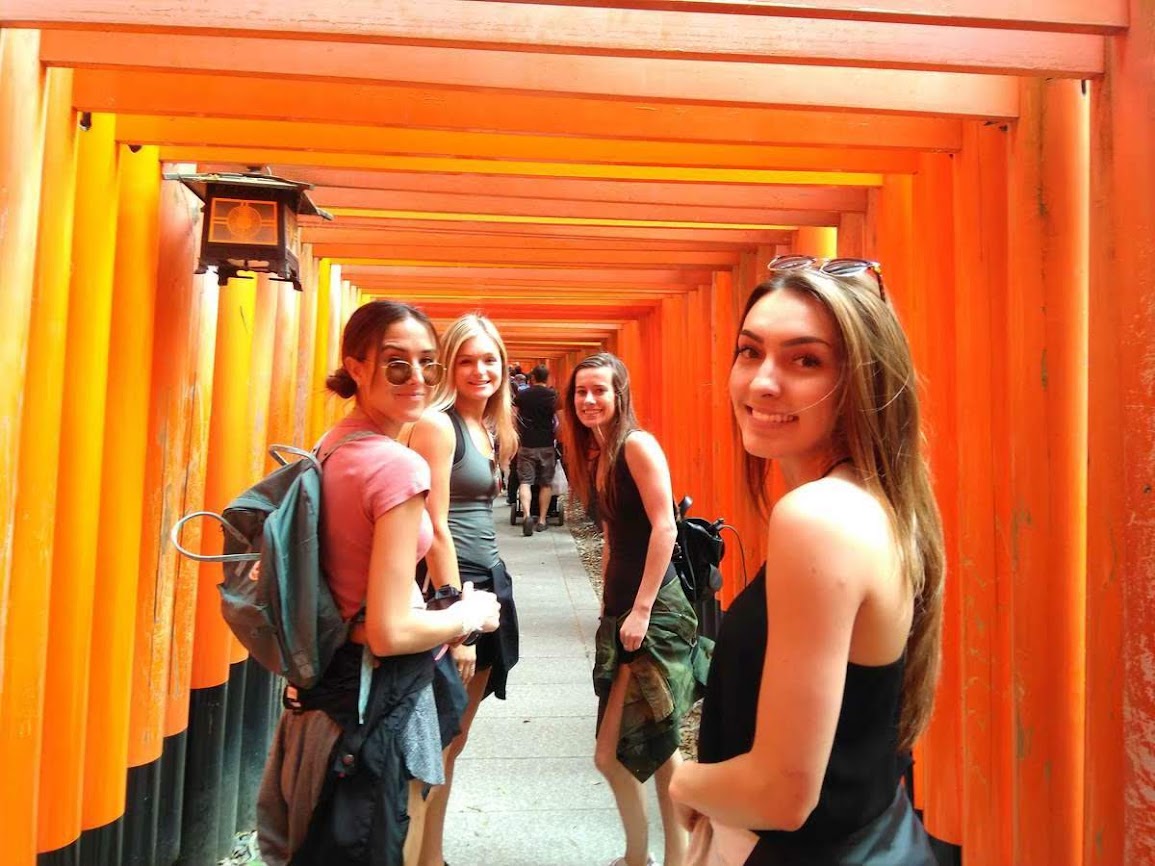 Find the other circuits
▶Tourist Packages
If you want to make your trip easier, we suggest you resort to organized trips. There is a wide range of organized trips to meet the needs of every traveler. Click the button below to find the best tour package among the various tour operators!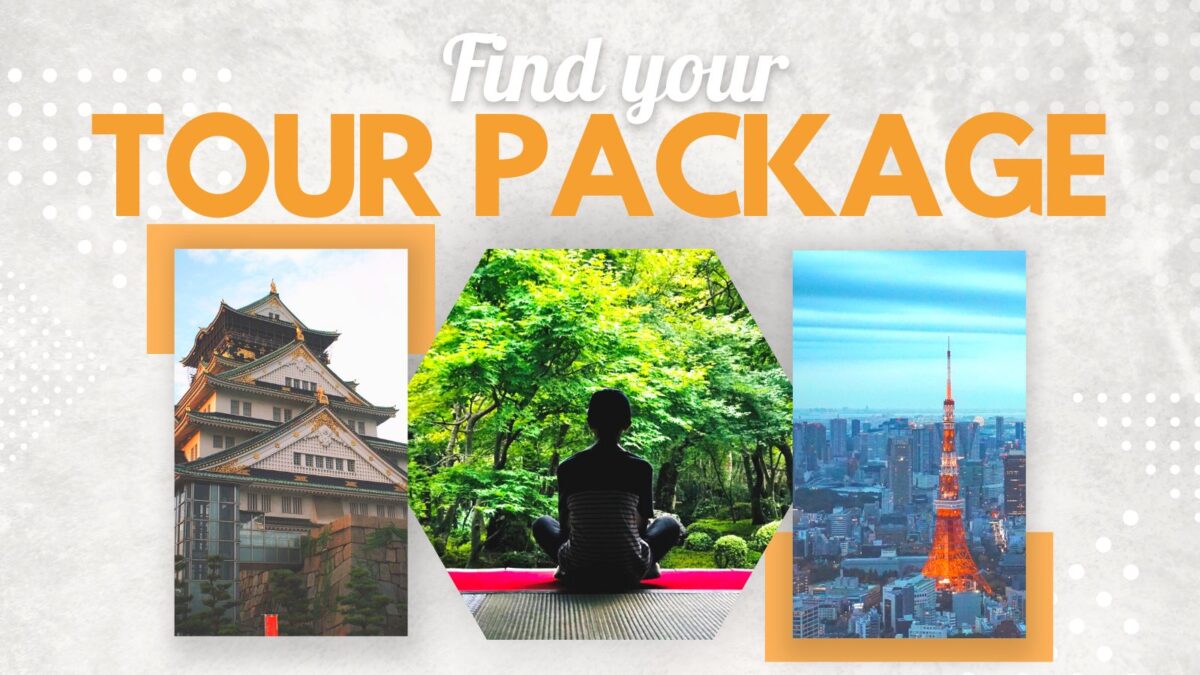 Follow us on Instagram, Facebook, Twitter and TIC Tac for more travel inspiration. Or tag us to be featured!
Have a good trip !
Stay informed about the best Japan travel tips, the most exciting things to do and see, and the best experiences to have with the Japan Wonder Travel newsletter. Once every two weeks, we'll bring you our latest content.
Other articles that may interest you