This post may contain affiliate links. When you click through and make a purchase, we may receive a commission, at no additional cost to you..
Tokyo Bay is a large stretch of coastline visible from Tokyo. In summer, the beaches fill up with people swimming and sunbathing. Tokyo Bay generally refers to the waters north of the line connecting Tateyama City (Chiba Prefecture) and Miura City (Kanagawa Prefecture), and is the representative bay of the Tokyo metropolitan area, where They do a lot of activities. The bay is a major shipping hub, with a total of six ports, including Yokohama Port and Tokyo Port. Tokyo Bay is also surrounded by developed shopping and entertainment areas, making it an ideal destination for visitors to Japan. In this issue, we'll introduce you to some of the activities you can enjoy to welcome Tokyo Bay.
1. Take a cruise
The sea breeze, the vast ocean and the views of Tokyo Bay… For those who want to enjoy the waters of Tokyo Bay, a cruise trip is highly recommended. Many cruise ships operate near Tokyo Bay and offer lunch, night cruises, and other courses. The cruise course will vary depending on the type of course you choose, but most cruises basically go under the Rainbow Bridge and visit Odaiba, Haneda Airport, and Ariake. A recommended option is the night cruise. You can enjoy a delicious lunch or buffet dinner while admiring the beautiful night view of Odaiba and spend a luxurious night in Tokyo Bay. A must see is the Rainbow Bridge at night. You can see the Rainbow Bridge sparkling with lights right in front of you, making for a great photo opportunity. Take a commemorative photo with your family and friends there!
Book a Cruise Here: Tokyo Bay Dinner Cruise with Full French Meal [Window Seat]
2. Resting on the beach
Tokyo Bay is dotted with many waterfront parks where visitors can enjoy the sea all day, many of which fill up during the hottest hours of the day. The relatively easily accessible Odaiba Seaside Park is a popular beach in Odaiba where you can easily enjoy Tokyo Bay. The Rainbow Bridge and Tokyo buildings seen from the sandy beach are such a photogenic sight that you will want to turn it into a postcard. It's also a good idea to lay a blanket on the beach and soak up the sun's rays. What is pleasantly surprising is its accessibility: it is only a 3-minute walk from the nearest station of the Yurikamome monorail. You can also take a water bus from Asakusa, one of Tokyo's most popular tourist spots, directly to Odaiba Waterfront Park, making it easy to visit two of Tokyo's most popular tourist attractions.
Website: Parc balneaire d'Odaiba
3. Kasai Rinkai Park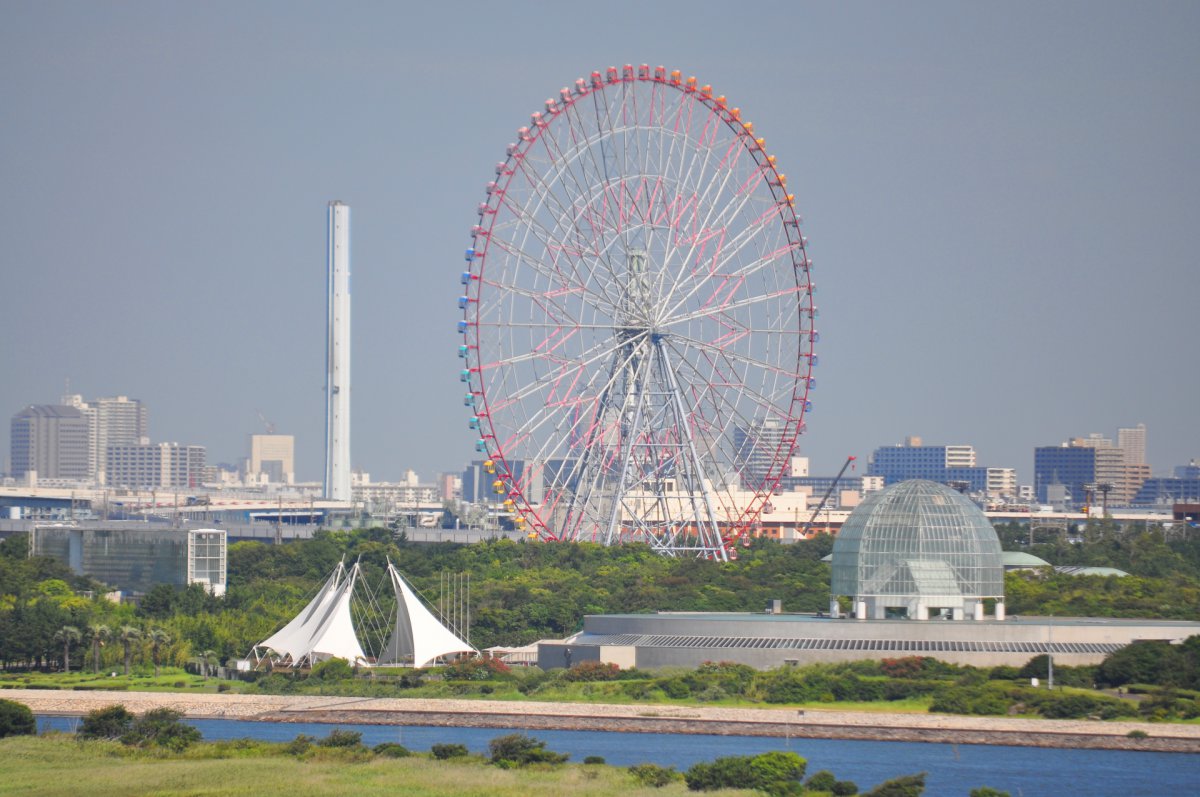 Just beyond Odaiba is Kasai Rinkai Park in Chiba Prefecture, offering expansive views of Tokyo Bay, popular with tourists and locals alike. The park was created on the theme of the interaction between vegetation, water and people. It also includes a variety of plants, a bird-watching area, a Ferris wheel, and even an aquarium. It is one of the most popular places in Chiba Prefecture, where visitors can enjoy all the views of nature and Tokyo Bay. The park also has a sandy beach which, unlike the sandy beach at Odaiba Seaside Park, is open for swimming during the summer months. Coin-operated lockers and changing rooms are available for a fee, making it easy to swim in Tokyo Bay. One of the most famous facilities in Kasai Rinkai Park is Tokyo Sea Life Park, a very popular aquarium with more than 600 species of marine life from around the world and one of the largest penguin areas in Japan. Why not learn about marine life off Tokyo Bay?
4.Umi Hotaru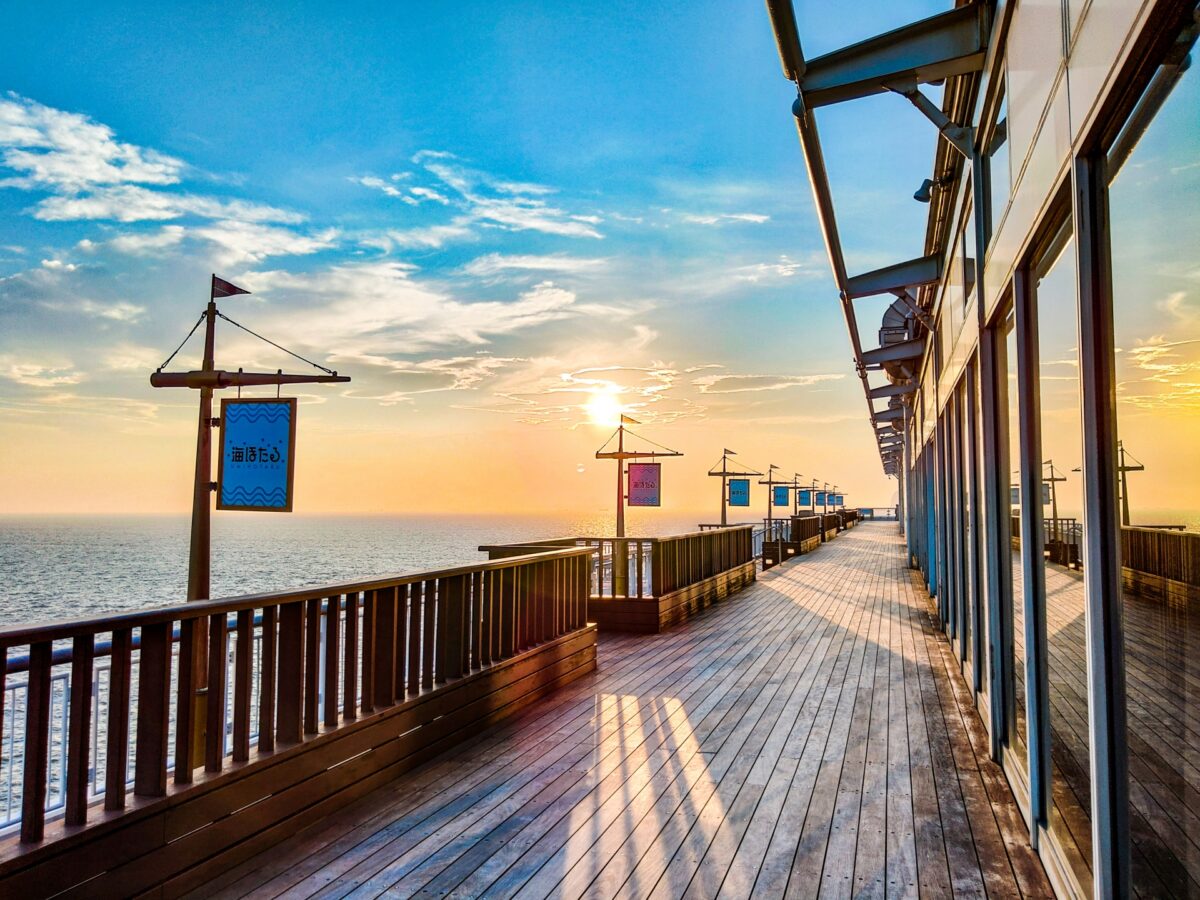 Connecting Kawasaki in Kanagawa Prefecture and Kisarazu in Chiba Prefecture, the Tokyo Aqualine is a famous route that fills up during peak season. It is very popular because you can see Tokyo Bay from both sides from inside a car. Umi Hotaru, located in the middle of the line, offers a view of Tokyo Bay that will ease the fatigue of the long journey. At night, the beautiful sunset over the Tokyo Bay skyline is truly magical. There are plenty of restaurants and cafes, so if you're hungry, this is the place to go. The shopping area is also well-stocked with many Kisarazu delicacies and products available only at Umi Hotaru. It is recommended to buy one as a souvenir!
Website: Umi Hotaru
5. Go fishing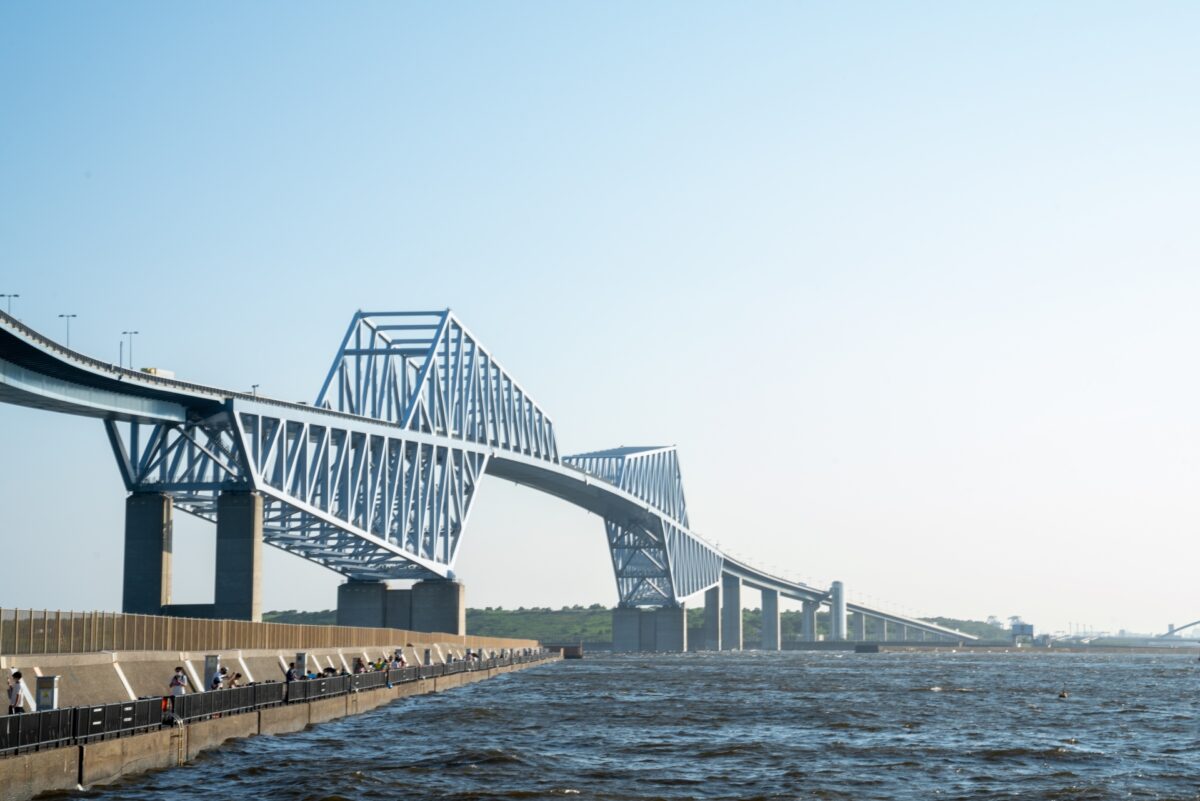 Tokyo Bay, with its thriving fishing industry, is a great place to enjoy fishing to the fullest. There are many fishing spots in Tokyo Bay and they are always full of people who love to fish. For example, at Wakasu Park in the Koto district, you can enjoy real fishing right under the Tokyo Gate Bridge. They say that you can catch corvinas, scorpionfish and black scorpions, and the eyes of those who hold fishing rods are very serious. Fishing rods and bait can be rented for a fee from a nearby store, so you can enjoy the fishing experience without any equipment. It's a great place to go fishing whenever you feel like it.
Website: Wakasu Seaside Park Seaside Fishing Spot
6. Barbecue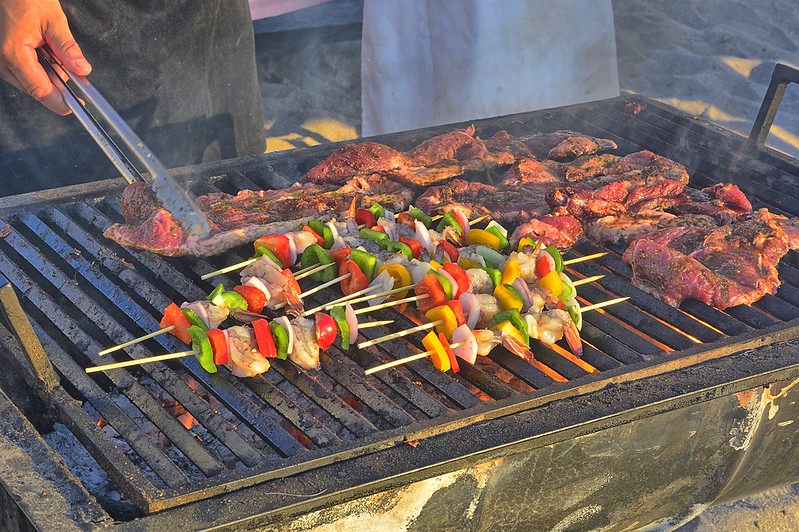 A barbecue is a great way to enjoy a delicious meal on the beach. In Tokyo, places near the coast are becoming more popular with families and friends, as more and more places offer barbecue sets for rent. A recommended place for barbecues is Toyosu Gururi Park. This is a large park that surrounds the Toyosu pier. At night, near the top of the park, you can enjoy a spectacular view of the Rainbow Bridge, making it a popular gathering place. In this barbecue you can enjoy a barbecue completely empty-handed, with drinks, food and barbecue utensils as long as you make the reservation in advance. Have a barbecue with delicious meats and drinks in hand in a place with a view of the Rainbow Bridge!
Website: TOYOSU GURURI PARK BBQ LOCATION
7. Go shopping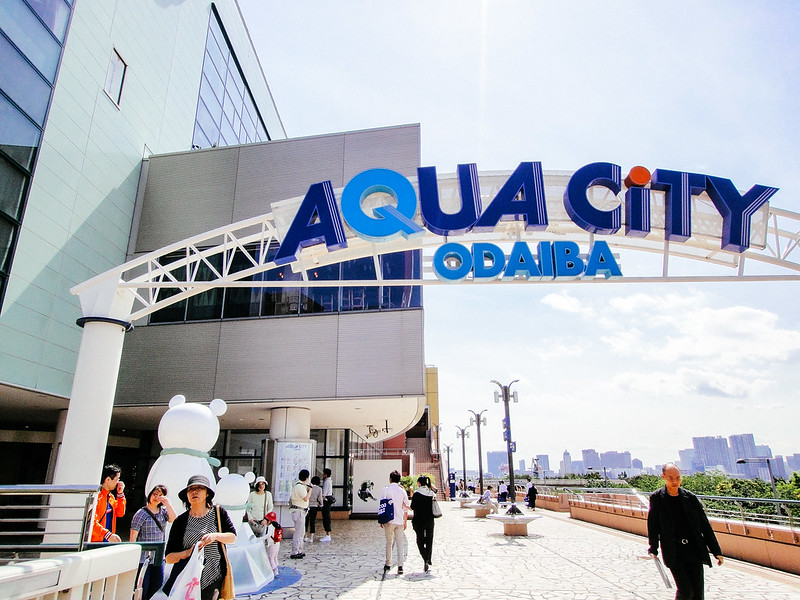 Odaiba, one of Tokyo's best entertainment districts, is a true shopper's paradise. There are several shopping malls operating in Odaiba, selling a variety of things ranging from trendy gourmet food to sundries. One of the best fashion malls is Aqua City Odaiba. A commercial area with about 60 stores and several restaurants, such as Italian, Japanese and Chinese. There is also a cinema room here, so you can enjoy a movie. Odaiba Seaside Park is right across from the mall, so you can shop on your way home from a walk on the beach!
Website: ODAIBA AQUATIC CITY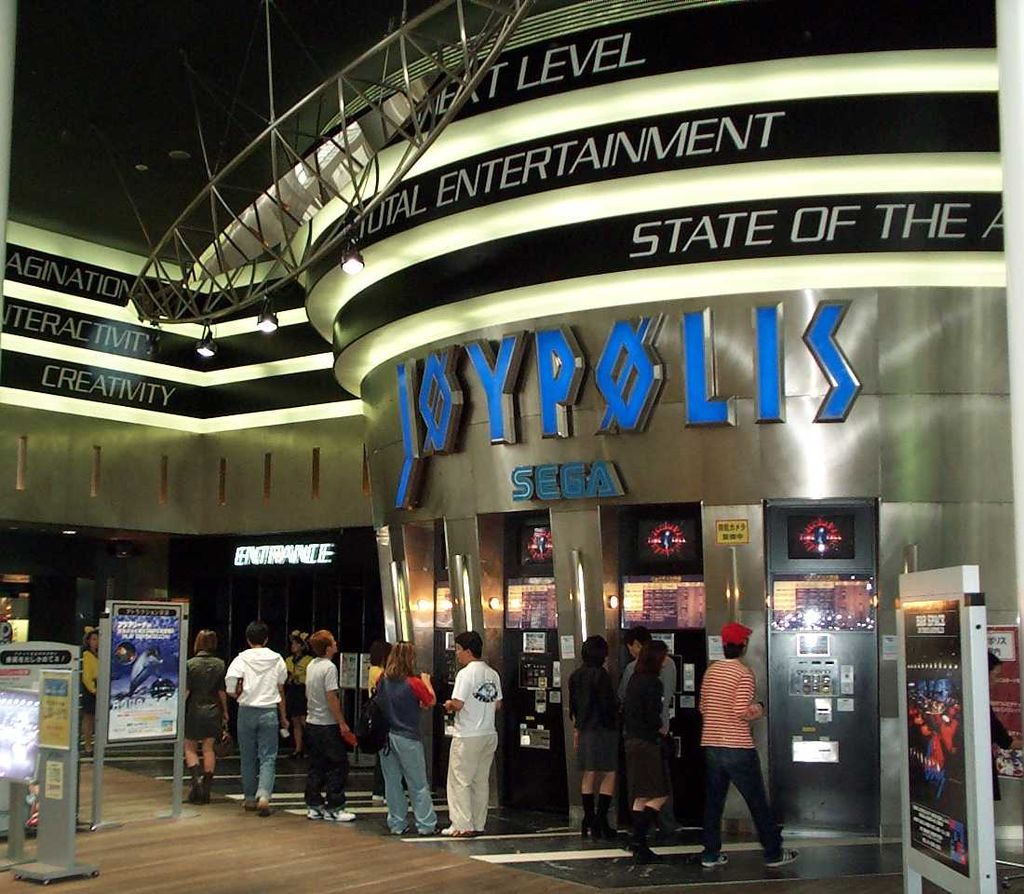 Joypolis is one of the largest amusement park centers in Japan, where you can enjoy more than 20 state-of-the-art rides, including howling roller coasters and rides using virtual reality. It really is a place where reality and the digital world intertwine. A fantastic stage show using projection mapping, a shooting game with a VR head-mounted screen and many more attractions await you. This is one entertainment facility that is sure to keep your kids busy for quite some time!
Website: TOKYO JOYPOLIS
We've covered some of the many things you can do in Tokyo Bay, but is there anything in particular you'd like to do? Whether you want to take a cruise and enjoy the beauty of Tokyo Bay or go shopping in Odaiba and other commercial areas, there are plenty of activities for you to enjoy throughout the day. It is highly recommended to come in summer, and you can also enjoy the ocean on the sandy beaches of Tokyo Bay. Why not make your visit to Japan more interesting by visiting Tokyo Bay?
Japan Wonder Tours in Tokyo
Japan Merveille Voyage is a travel agency that offers guided tours throughout Japan.
From private walking tours to delicious food tours, we can help you put together the best tours just for you! If you want to explore Japan and learn more about the history and stories of each region you travel to, our knowledgeable and friendly guides will be happy to take you to the best places!
Also, we can provide any assistance you may need for your next trip to Japan, so please don't hesitate to contact us if you have any questions or need help!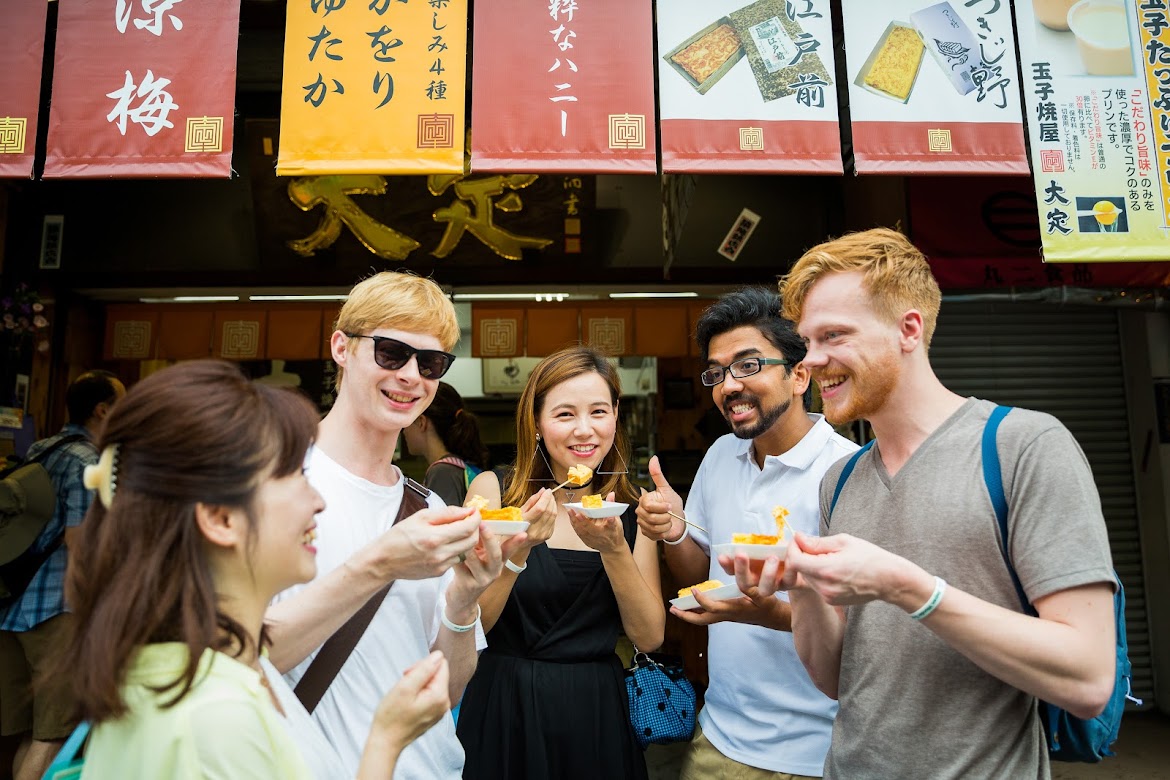 ▶Tokyo Highlights Full Day Private Walking Tour (8 Hours)
There is no better way to explore an area than on a guided tour with an expert local guide. You'll have the chance to learn about Tokyo's interesting history and background, as well as discover hidden gems that can be difficult to do without a guide.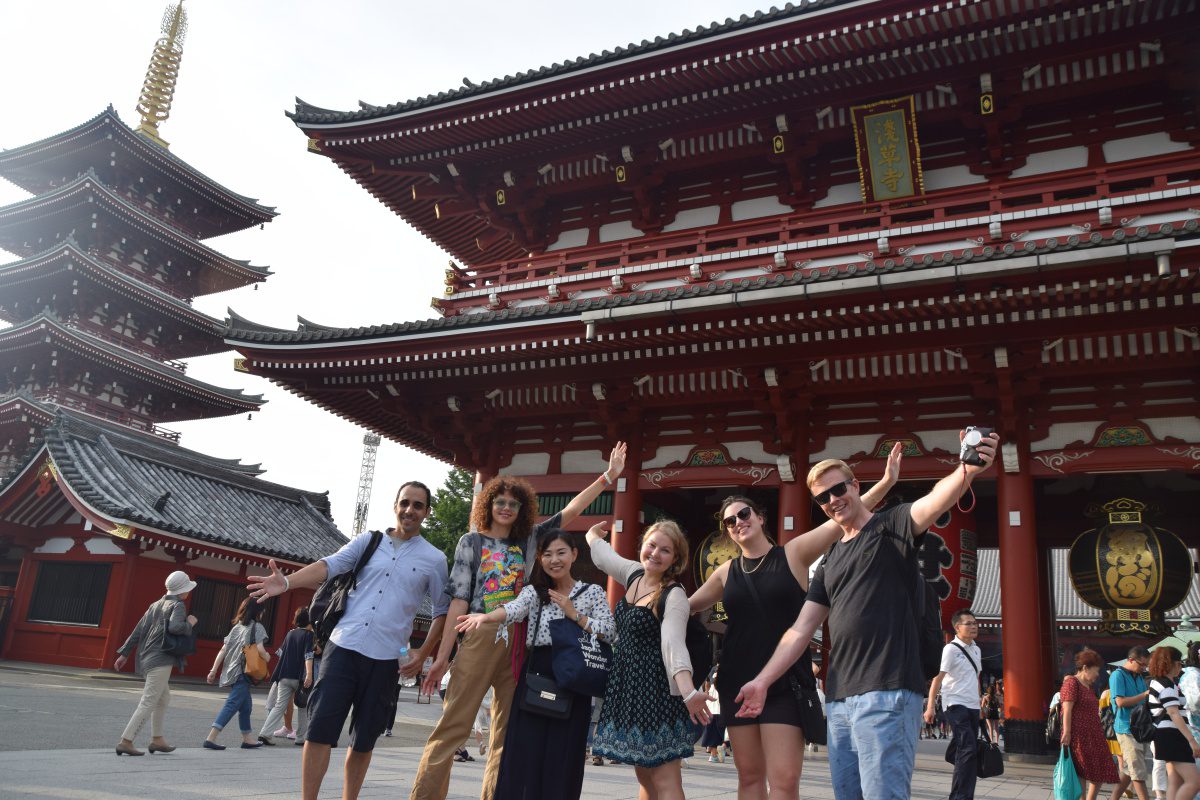 ▶Asakusa Local Bar Crawl (Night Crawl)
Visit some of the locals' favorite izakaya and bars, and soak up Tokyo's drinking scene with your friendly guide. You will visit some fun bars to learn about Japanese sake, food, and nun-yaki (one of Tokyo's specialties). Kampai (cheers)!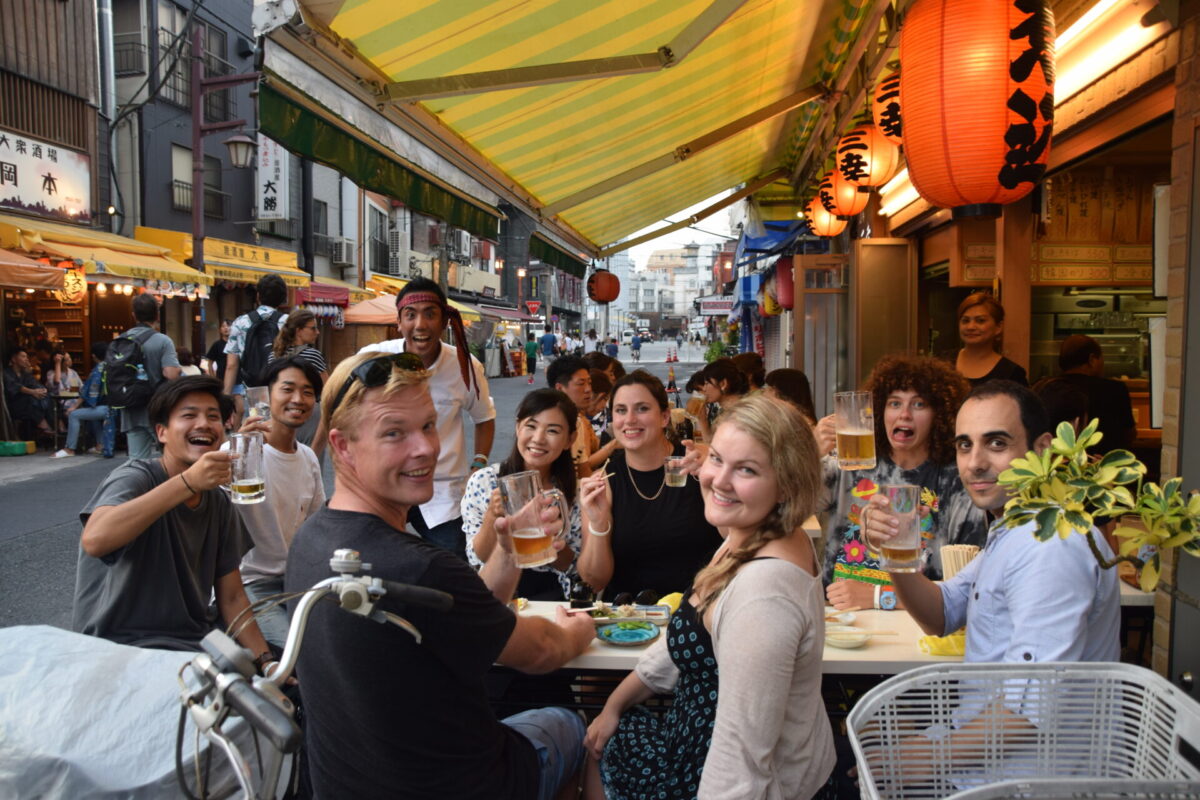 Find the other towers
▶Tourist Packages
If you want to make your trip easier, we suggest looking for packages. There is a wide range of packages to meet the needs of every traveler. Click the button below to find the best tour package among the various tour operators!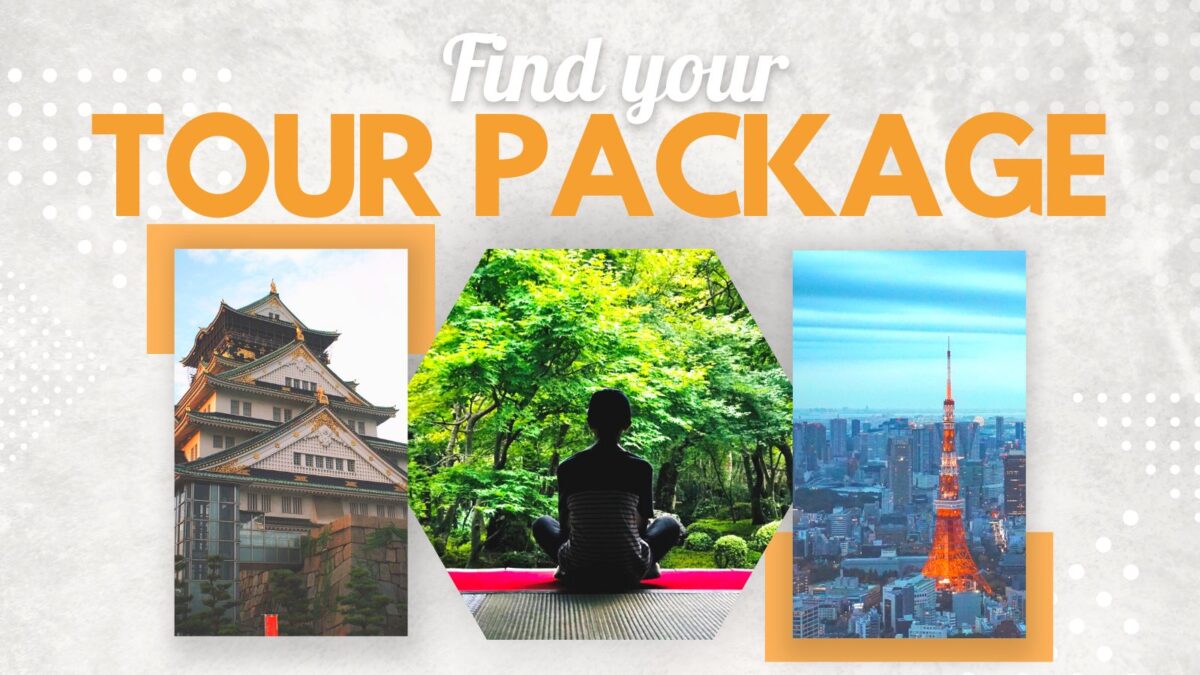 Follow us on Instagram, Facebook, Twitter and TIC Tac for more travel inspiration. Or tag us to be featured!
Have a good trip !
Stay informed about the best Japan travel tips, the most exciting things to do and see, and the best experiences to have with the Japan Wonder Travel newsletter. Once every two weeks, we'll bring you our latest content.