This post may contain affiliate links. When you click through and make a purchase, we may receive a commission, at no additional cost to you..
As one of the world's leading economic and financial centers, your image of Tokyo is probably more of a lively concrete jungle than refreshing greenery. However, as you leave Tokyo's 23rd wards and head west, an oasis of nature awaits. Showa Memorial Park is a large national park in the city of Tachikawa that was built to commemorate the 50th anniversary of the reign of Emperor Showa. The park has many attractive points, such as colorful seasonal flowers and a sports area for children to have fun in their free time. Read on to learn everything you need to know about the lush retreat that is Showa Memorial Park.
1. The history of Showa Memorial Park
As mentioned above, Showa Memorial Park is a large-scale national park established in the city of Tachikawa as a project commemorating the 50th anniversary of the reign of Emperor Showa. Currently, the park covers an area of ​​about 180 hectares, and land development is still underway to further expand the park area. The park enjoys a favorable location consisting mainly of flat lands traversed by the Zanbori River. The quality of the soil here is excellent, allowing a wide variety of trees and flowers to grow. A swimming pool, sports arena, the Showa Emperor Memorial Museum, and other buildings and recreational areas, as well as cultural and historical studies, were added when the park later opened as a public facility.
2. Seasonal flowers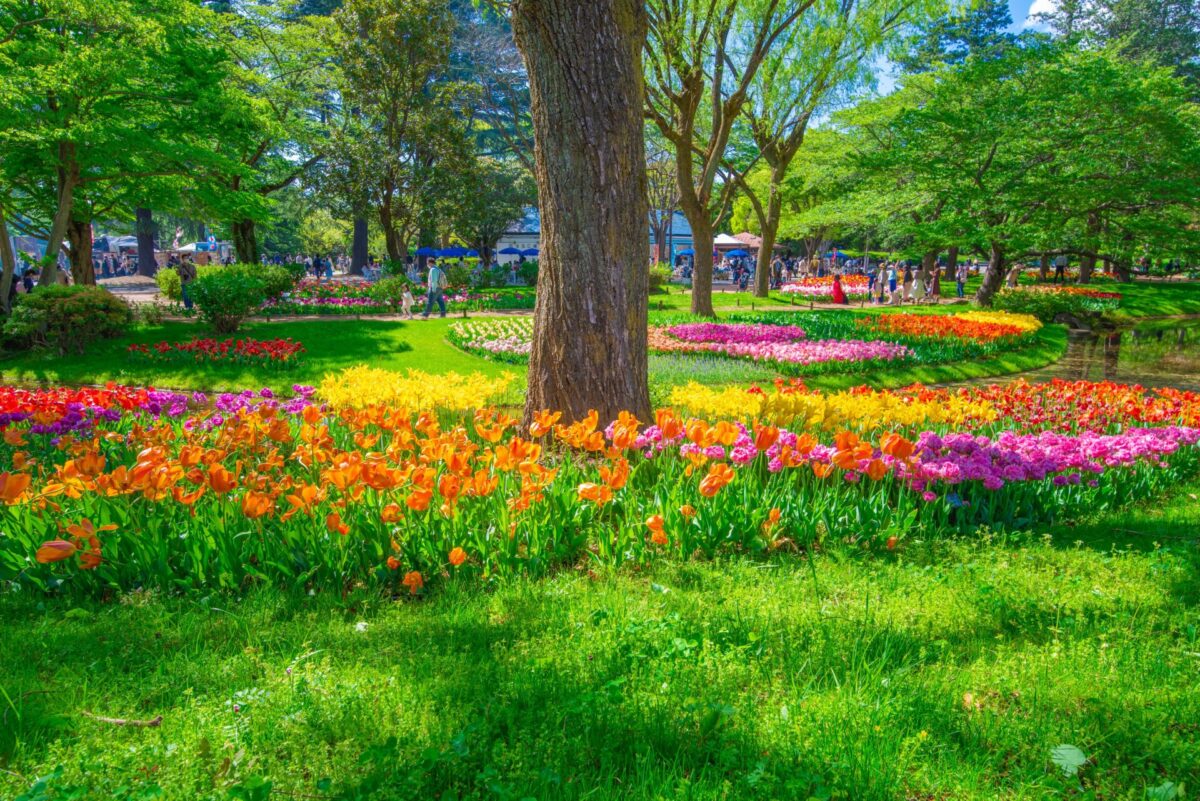 Showa Memorial Park offers a variety of beautiful seasonal flowers throughout the year, and the following are some of the most notable.
| | | | |
| --- | --- | --- | --- |
| Spring | summer | Fall | Winter |
| Cherry blossoms | Lily pads | red spider lily | sasanqua |
| tulips | Lotus | fragrant olives | christmas roses |
| rapeseed flowers | hydrangeas | Cosmos | ume plums |
| wisteria | sunflowers | dahlias | |
| azaleas | lily flowers | ginkgos | |
At Showa Memorial Park, a botanical guide, "Hanagoyomi," is available for 550 yen per copy at park stores. The book is packed with information about the many flowers and trees found in the park and makes a perfect keepsake too.
If you want to know what kind of flowers are currently blooming in the park, we recommend checking its official website or social media accounts.
3. Areas and attractions of Showa Memorial Park
Like a green oasis in the city, Showa Memorial Park is a major place to relax and refresh for locals. Among the many things to see in the park, we would like to highlight 6 different areas and attractions.
waterfowl lake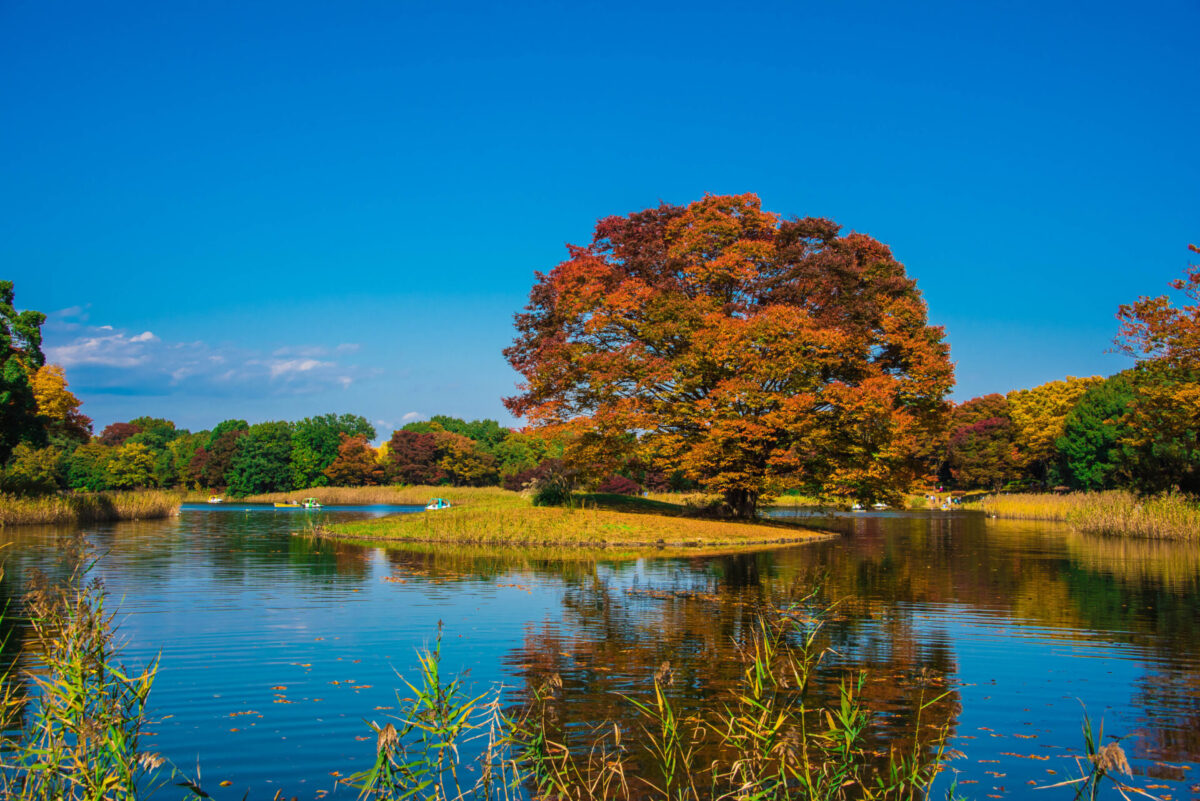 Waterfowl Lake, an artificial pond covering an area of ​​approximately 5 hectares, is an ideal place for bird watching. The soil here was originally highly absorbent, so the area was landscaped to artificially collect rainwater. After building a favorable environment with aquatic plants and flowers, waterfowl began to congregate naturally, creating a unique birdwatching opportunity in the city.
The Showa Emperor Memorial Museum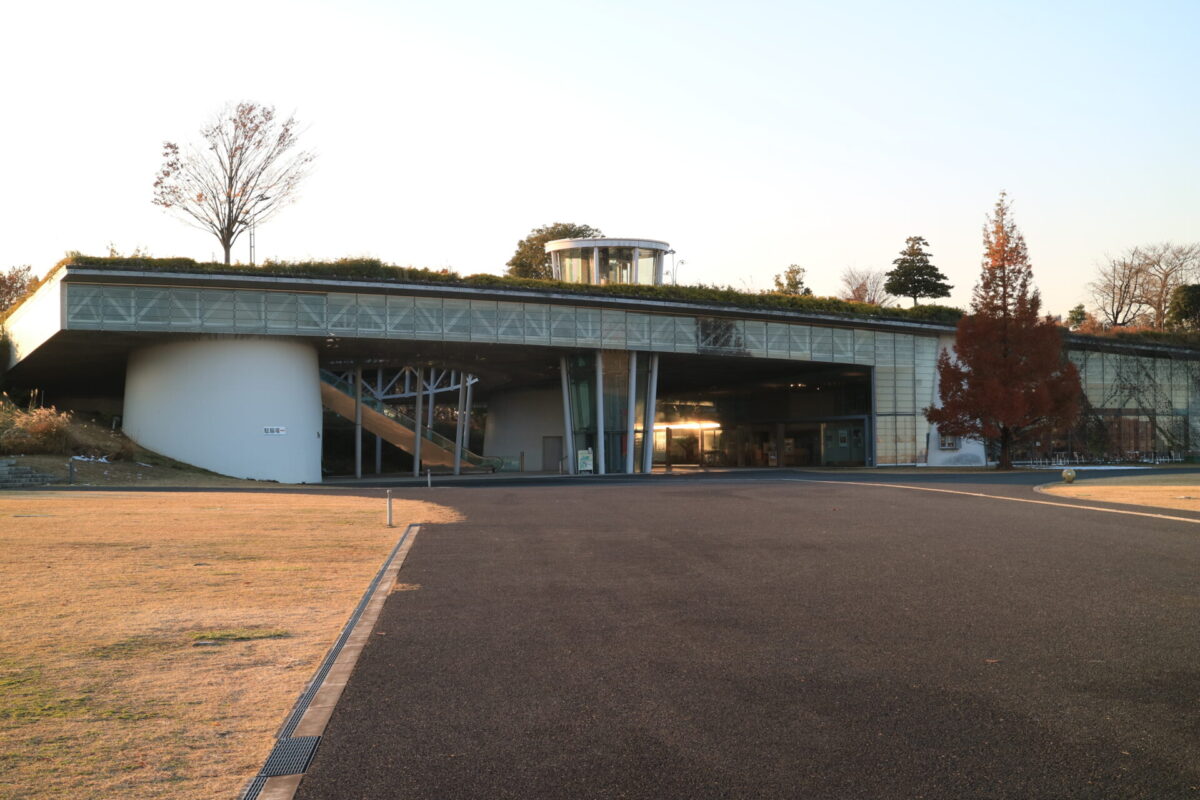 The Showa Emperor Memorial Museum is a relatively new building, opened in 2005, and exhibits the botanical research of the Showa Emperor, who loved greenery and nature, and many artifacts related to him. In addition to the permanent exhibits, the museum sometimes hosts special events. The museum shop, located inside the building, sells Imperial family items like purses, purses, and reading glasses that make perfect souvenirs.
Official Site: Showa Emperor Memorial Museum
Bike Lane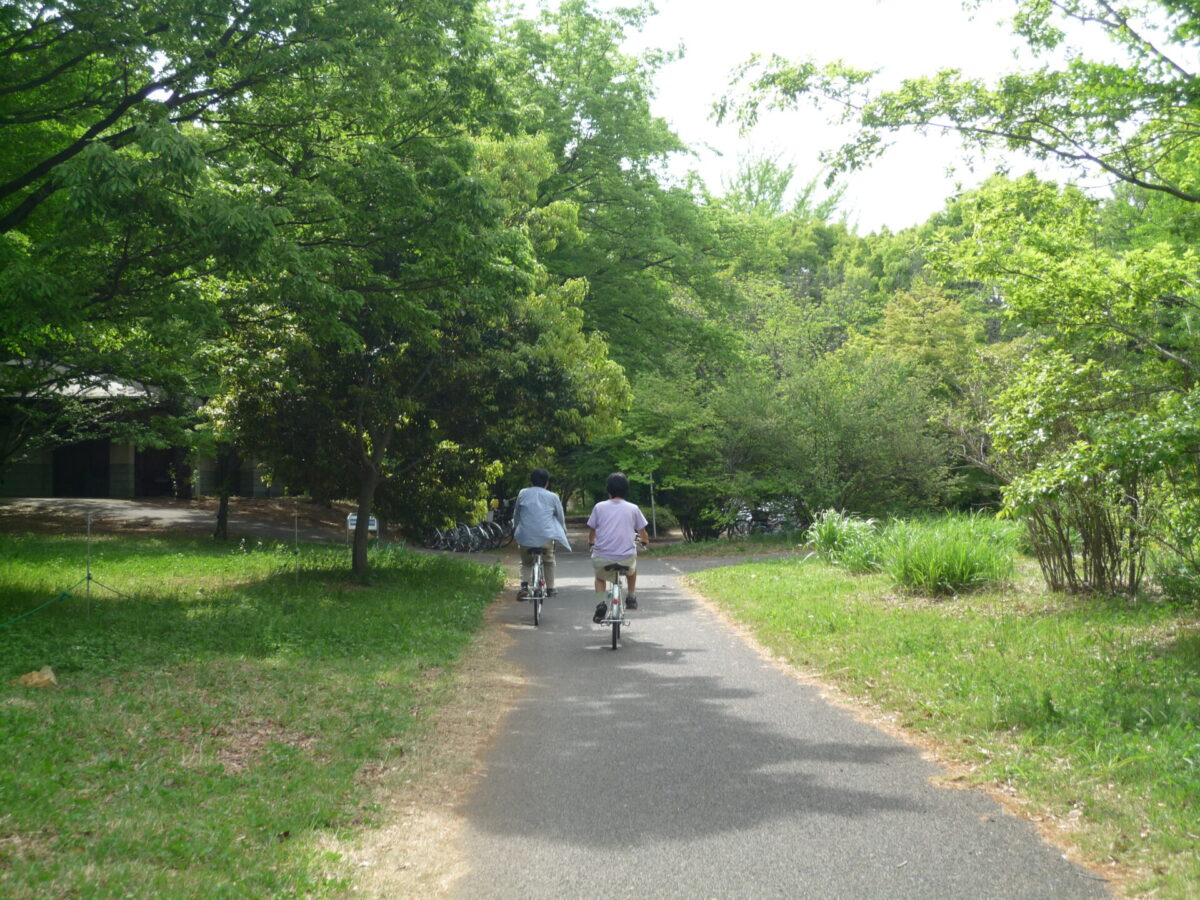 Showa Memorial Park is perfect for a relaxing walk, but did you know that it also has a dedicated cycling track? The park has a 14 kilometer bike path that is a great way to get around the vast terrain. If you don't have your own bike, you can rent one at the park. Enjoy the fresh air while touring the beautiful natural surroundings.
Forest area and Japanese garden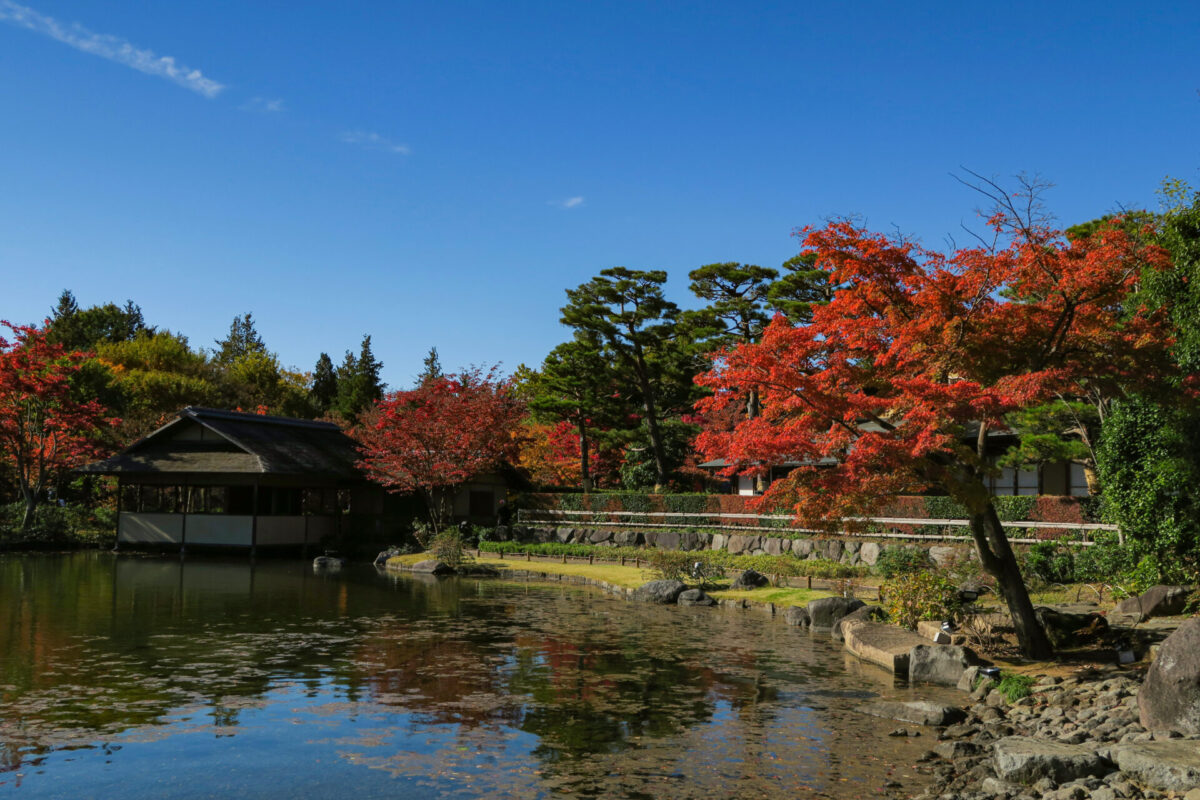 A Japanese garden of about 6 hectares was built in Showa Memorial Park, making it the largest post-war Japanese garden. The whole area is wrapped in a traditional atmosphere and also features Japanese-style bridges and old Japanese houses. Some act as tea houses, offering tea sets with a bowl of matcha tea and a Japanese sweet on the side. We highly recommend enjoying an invigorating cup of tea while admiring the beautiful Japanese garden!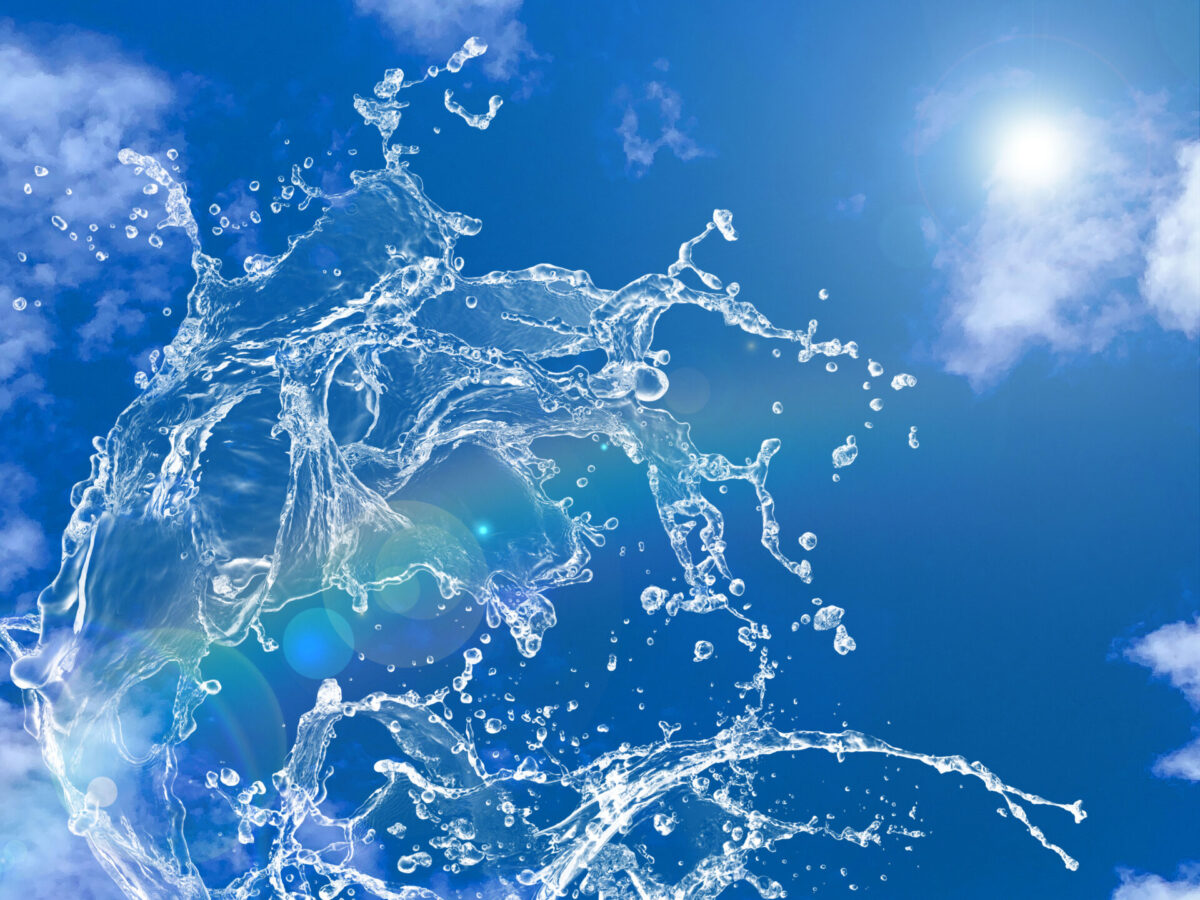 Rainbow Pool is a perfect place to cool off during the hot Tokyo summers. With a total area of ​​63,000 square meters and no less than nine pools, it is one of the largest water recreational areas in Tokyo and attracts many visitors throughout the summer. With a wide variety of pools, including slides and children's pools, bathers can have fun all day!
sport's zone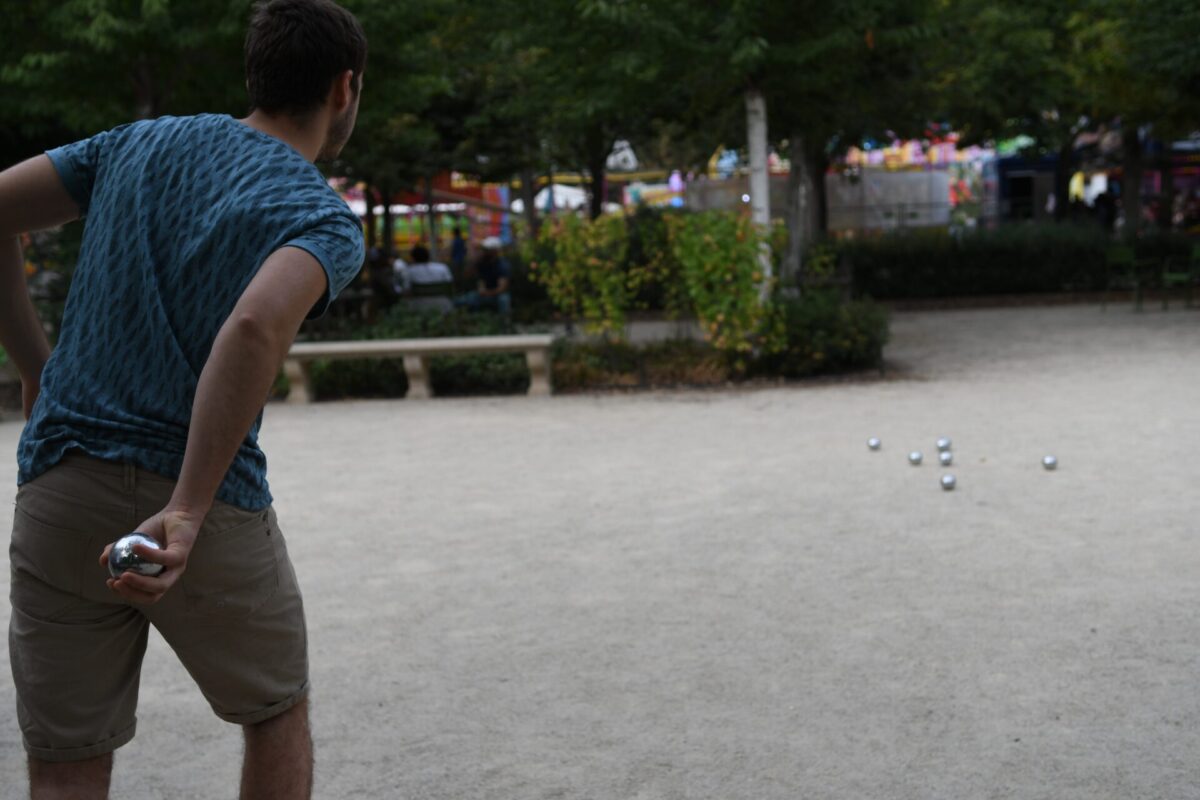 In addition to the standard soccer and softball fields, Showa Memorial Park has an additional sports area. In this area, visitors can try their hand at rarer recreational sports like disc golf, bocce, and croquet. Events are regularly held on the third Sunday of every month (except July and August), and at these events you can learn the rules and how to play with the help of volunteers.
Official Site: Showa Memorial Park
Which area of ​​Showa Memorial Park was your favorite? With its pool, museum, and beautiful flowers, there is enough to do at this Tachikawa park for a full day of fun. Showa Memorial Park also has a few restaurants and cafes, so if you get tired, you can rest and recharge here. If you miss greenery and nature while visiting Tokyo, we highly recommend swinging at Showa Memorial Park.
Japan Wonder Tours in Tokyo
Japan Merveille Voyage is a travel agency that offers guided tours throughout Japan.
From private walking tours to delicious food tours, we can help you put together the best tours just for you! If you want to explore Japan and learn more about the history and stories of each region you travel to, our knowledgeable and friendly guides will be happy to take you to the best places!
Also, we can provide any assistance you may need for your next trip to Japan, so please don't hesitate to contact us if you have any questions or need help!
▶Tourist Packages
If you want to make your trip easier, we suggest looking for packages. There is a wide range of packages to meet the needs of every traveler. Click the button below to find the best tour package among the various tour operators!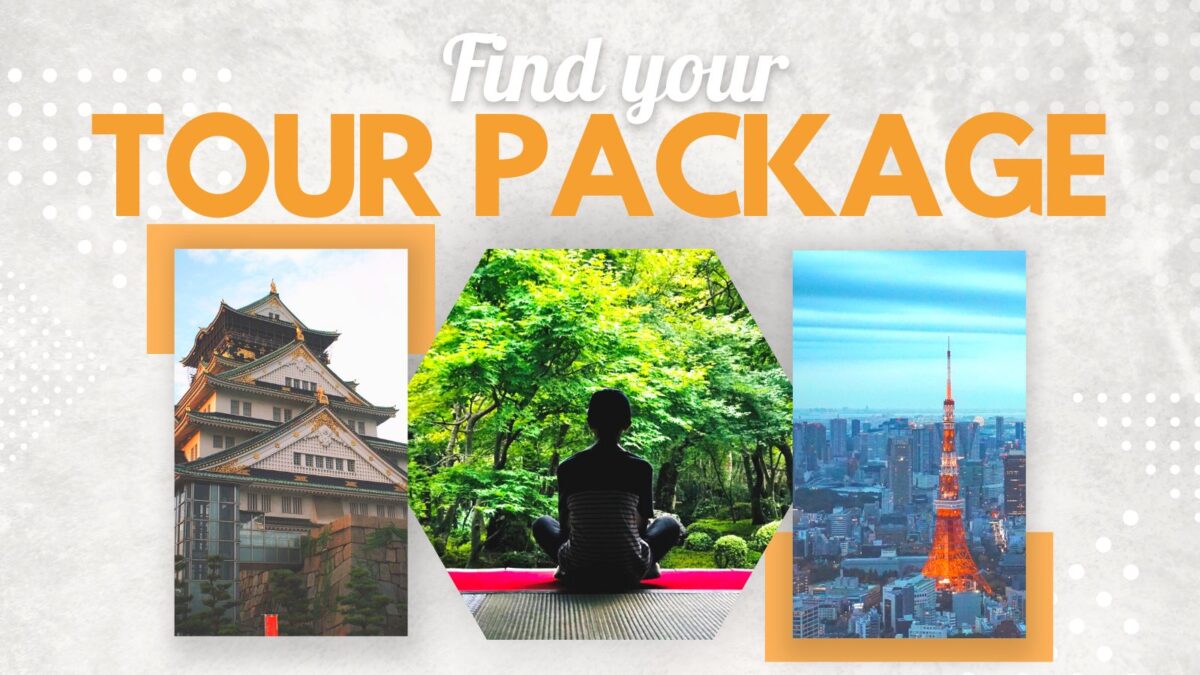 Follow us on Instagram, Facebook, Twitter and TIC Tac for more travel inspiration. Or tag us to be featured!
Have a good trip !