Do you have a business trip to Tokyo soon? As the country's financial center, Tokyo welcomes many business travelers from other cities in Japan and abroad. Business travel can be exciting but also exhausting, and between meetings, client presentations and company dinners, you'll need the perfect place to relax and ensure you're at your best. . We've compiled a list of 10 of our favorite hotels to stay in for a business trip to Japan's bustling capital. Read on to find out more and choose the one that suits you best!
1. Hotel The Celestine Tokyo Shiba
Starting with The Celestine Tokyo Shiba, this stylish hotel enjoys a very central location, making it easy to get to and from meetings, as well as explore the city afterwards. Minato Ward is home to many must-see sites, including Tokyo Tower! Other exciting areas like Roppongi, Shibuya, and Shinjuku are also nearby, but you may not even want to leave the hotel with its elegant European-style interior and excellent on-site restaurant. There is also a relaxing rooftop garden lounge and a 24-hour library. The hotel has a wide range of rooms available, from basic double rooms to executive rooms with windows offering panoramic views of the city lights.
Reserve here
2.Park Hotel Tokyo
Another stylish and slightly more modern option, the Park Hotel Tokyo also has a great location in the Minato district. It is located closer to Ginza and Tsukiji than Celestine, and has excellent access to Hamarikyu Gardens and the Tsukiji Fish Market. A very attractive point are its special art rooms, which are beautifully decorated by selected artists. Be sure to explore the variety of options before making your reservation as the designs are very different and quite striking! However, if the art isn't what catches your eye, then the incredible views of the city surely will, and some rooms even offer views of Tokyo Tower. A cafe, bar and restaurant offer a tasty selection of snacks and meals.
Reserve here
3. Shibuya Stream Excel Hotel Tokyo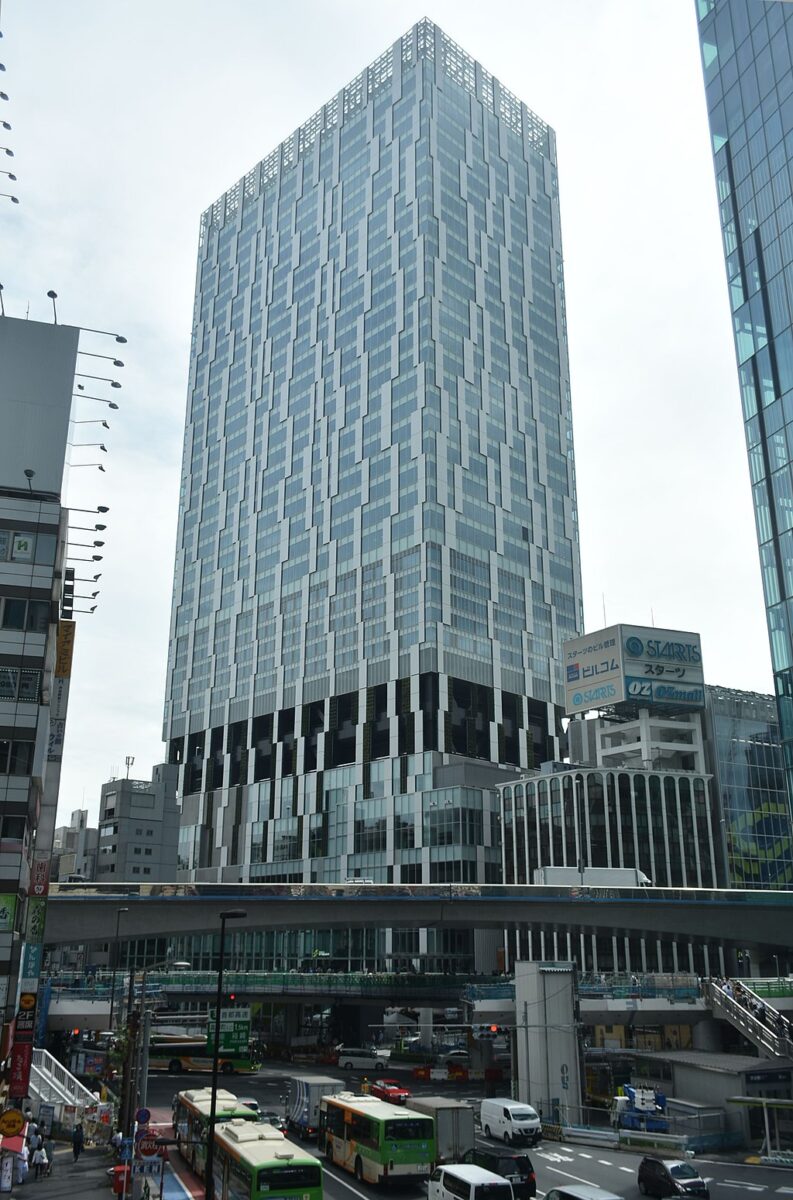 Located slightly north of Minato Ward in the lively and young Shibuya district, the Shibuya Stream Excel Hotel Tokyu offers a stylish and contemporary interior. Shibuya Station, possibly one of the most famous and important stations in Tokyo, is only 3 minutes away. Abundant nightlife, food, and shopping are available in Shibuya as soon as you step through the lobby doors. The rooms are spotless and cosy, with good views of the city. Although there are no restaurants available on site, a good buffet breakfast is provided every morning.
Reserve here
4. Millennium Mitsui Garden Hotel Tokyo
Take the atmosphere of Shibuya Stream Excel Hotel Tokyo and the location of Park Hotel Tokyo, and you get Millennium Mitsui Garden Hotel Tokyo! Located in Ginza, this hotel is a pleasant and contemporary option that is sure to meet your needs for a relaxing stay. If shopping is more your thing, Ginza is known for its many luxury brand stores. The rooms are modern and comfortable and have everything you need for a comfortable stay. And what's more, the famous Kabukiza Theater is nearby, a great place to visit if you're interested in Japanese culture.
Reserve here
5. Grand Hyatt Tokyo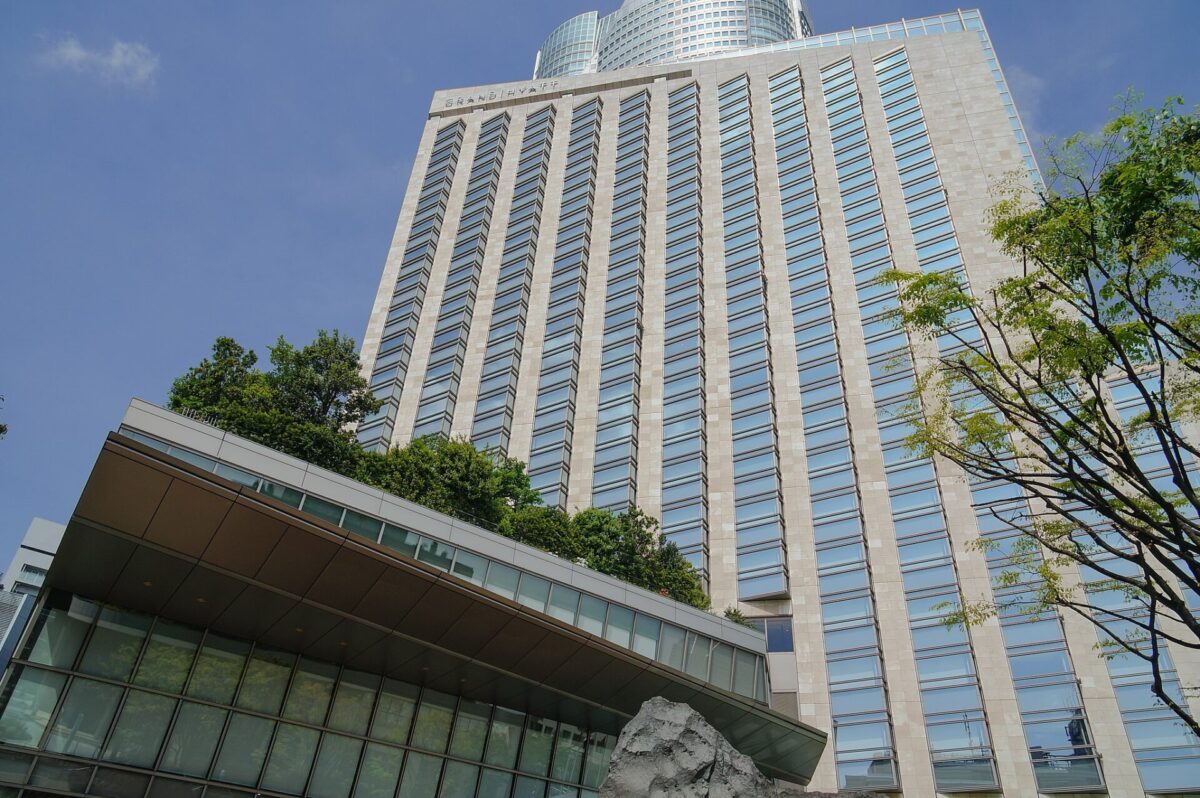 Next on the list is the Grand Hyatt Tokyo, located in the Roppongi Hills complex, which offers everything you could need on your business trip: a cinema, an observatory, excellent shopping, many dining options, a business center and a Gym. Find it all here. The hotel has indoor pools designed with natural stones, a spa and no less than 10 different restaurants. If you want to stay close to your accommodation during your trip, but still want a host of activities and facilities at your fingertips, Grand Hyatt Tokyo is your best bet. But if you want to venture outdoors, you can be sure that the Roppongi International Area has plenty to offer when it comes to dining and entertainment.
Reserve here
6.Andaz Tokyo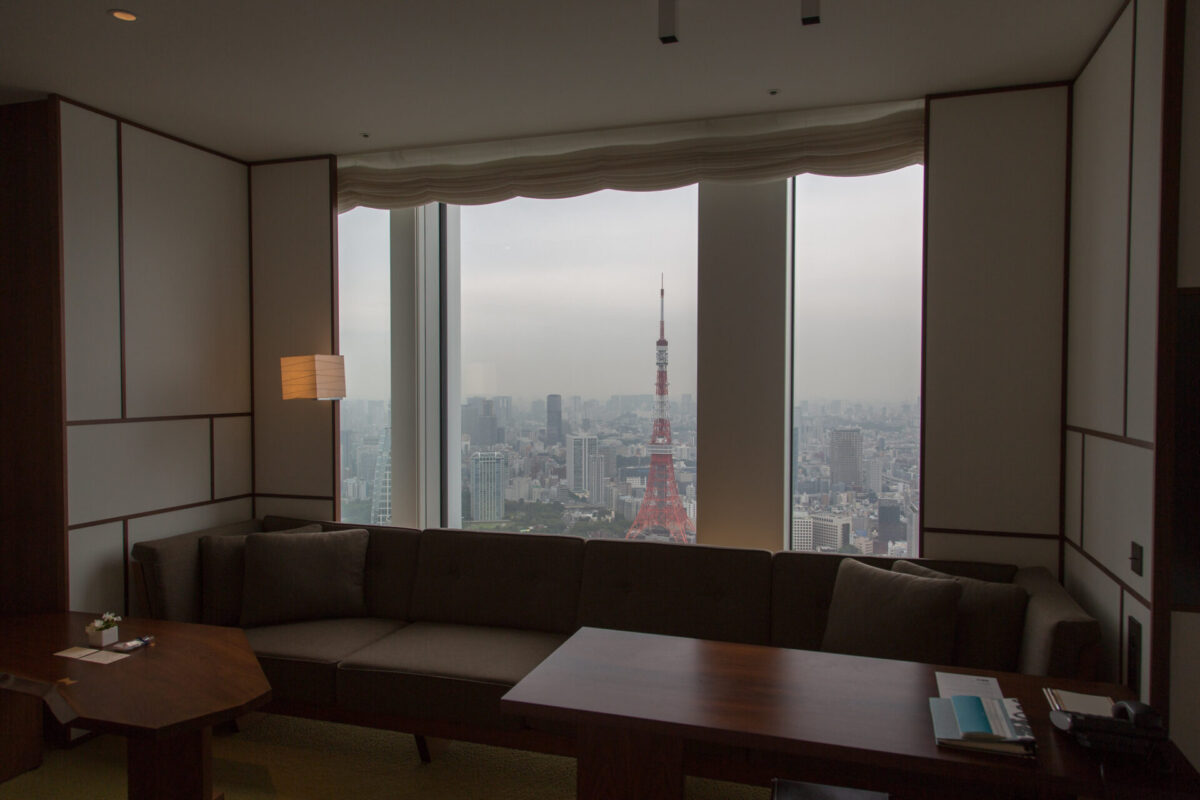 This luxurious option is definitely worth considering if you like floor-to-ceiling windows, free snacks, an indoor pool with a view, and a handful of fine dining restaurants. This 5-star hotel is certainly an experience in itself, and every room here is impressive. And as mentioned above, the Minato Ward area is very central and full of things to explore and discover.
Reserve here
7.Hilton Tokyo Hotel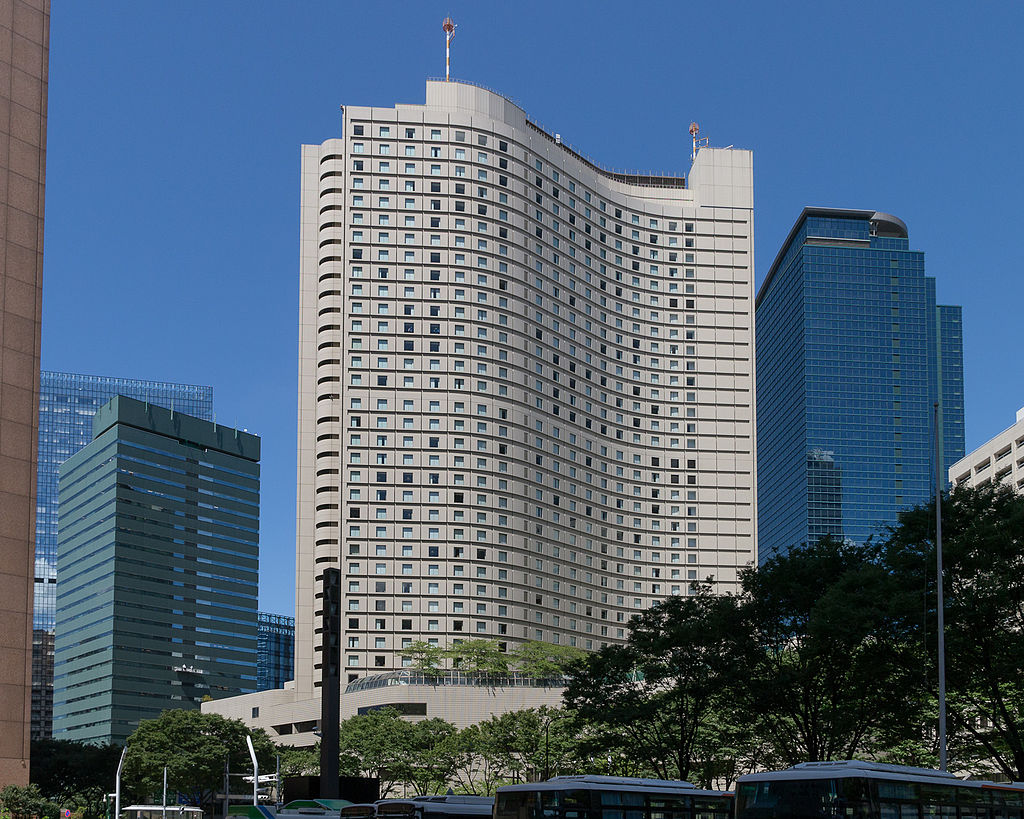 Hilton is a name many will recognize, and this option includes an indoor pool and gym, and is located in an area we haven't described yet: Shinjuku. Slightly further north than Shibuya, Shinjuku is another bustling area that offers excellent connectivity to the rest of Tokyo. In fact, Shinjuku station is the busiest station in the world! The Hilton Tokyo hotel is an immaculate property and has a convenient business center, rooftop tennis court, and buffet restaurant.
Reserve here
Also located in Shinjuku, the stylish Keio Plaza Hotel Tokyo offers similar amenities and facilities to the Hilton, but the pool here is outdoors and is a huge summer draw with its popular nightly pool events. The rooms are elegant and offer a magnificent view of the Shinjuku skyline. One of the strengths of this hotel is the variety of its dishes: here you can enjoy Italian, Japanese and Chinese cuisine.
Reserve here
9. Le Royal Park Hotel Iconic Tokyo Shiodome
Back in Minato Ward, the Royal Park Hotel Iconic Tokyo Shiodome is another solid option, offering a wide variety of room options. You can choose a modest room or enjoy a luxury suite, and even some of the cheaper options may have views of Tokyo Tower. As well as a good selection of restaurants, there is also a bar on the 24th floor with great views of the skyline.
Reserve here
10. Hotel Sardonyx Tokyo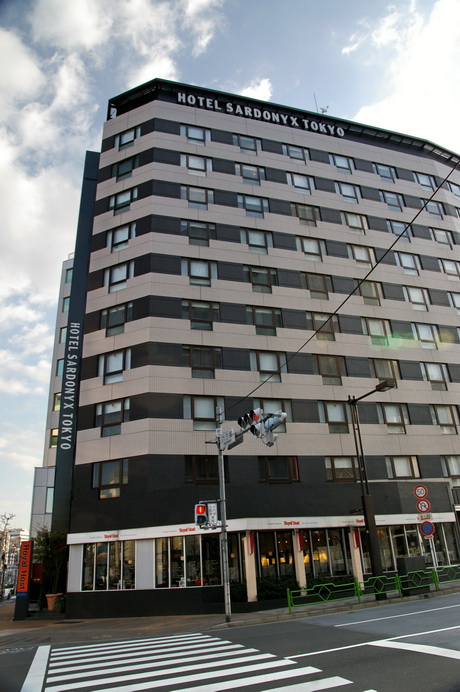 As a slightly less flashy option to round out our list of perfect business hotels in Tokyo, the Sardonyx Tokyo Hotel offers unbeatable convenience with its location near Tokyo Station. Its warm interior and its cozy style are perfect for disconnecting, also having a massage service to guarantee total relaxation. In case you plan to pack light, this hotel also has convenient coin-operated laundry facilities.
Reserve here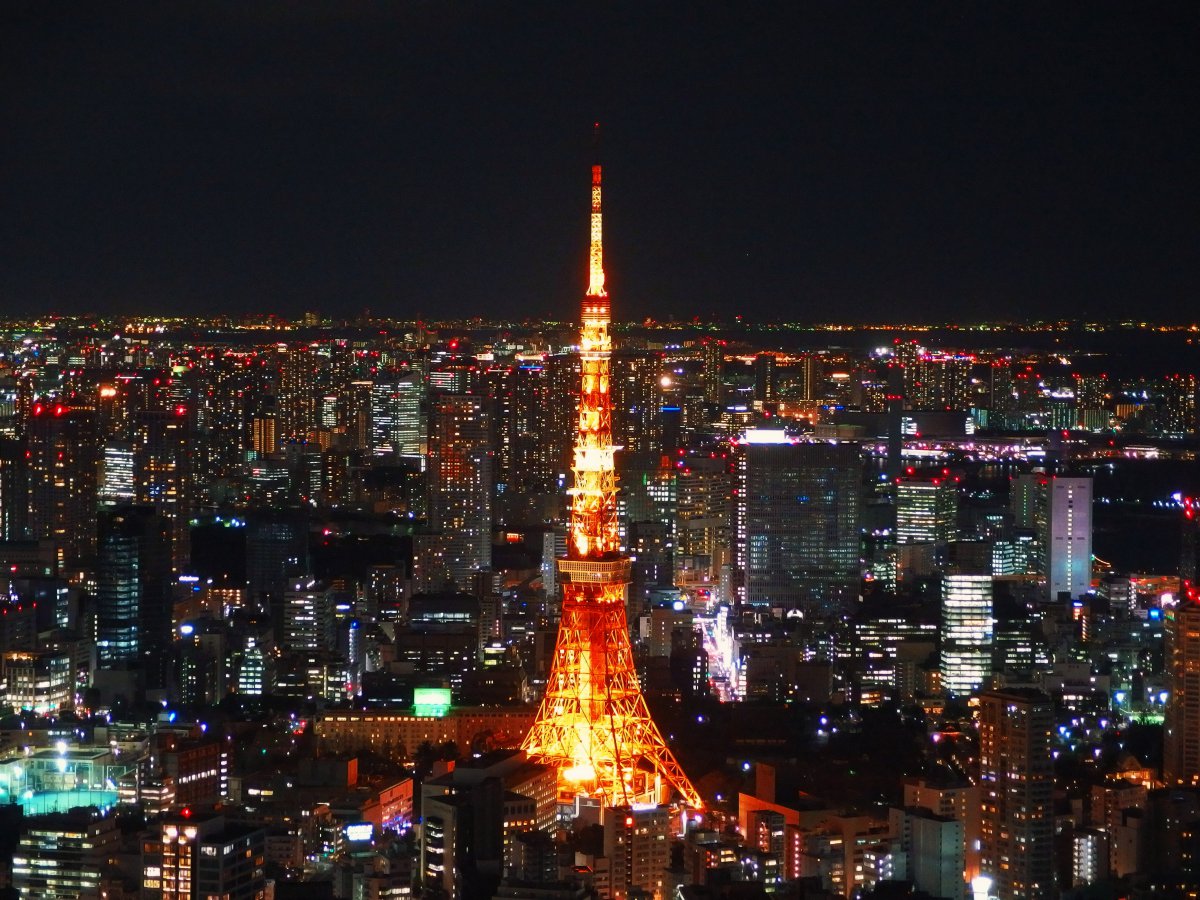 Japan Merveille Voyage is a travel agency that offers guided tours throughout Japan.
From private walking tours to delicious food tours, we can help you put together the best tours just for you! If you want to explore Japan and learn more about the history and stories of each region you travel to, our knowledgeable and friendly guides will be happy to take you to the best places!
Also, we can provide any assistance you may need for your next trip to Japan, so please don't hesitate to contact us if you have any questions or need help!
▶Tourist Packages
If you want to make your trip easier, we suggest you resort to organized trips. There is a wide range of organized trips to meet the needs of every traveler. Click the button below to find the best tour package among the various tour operators!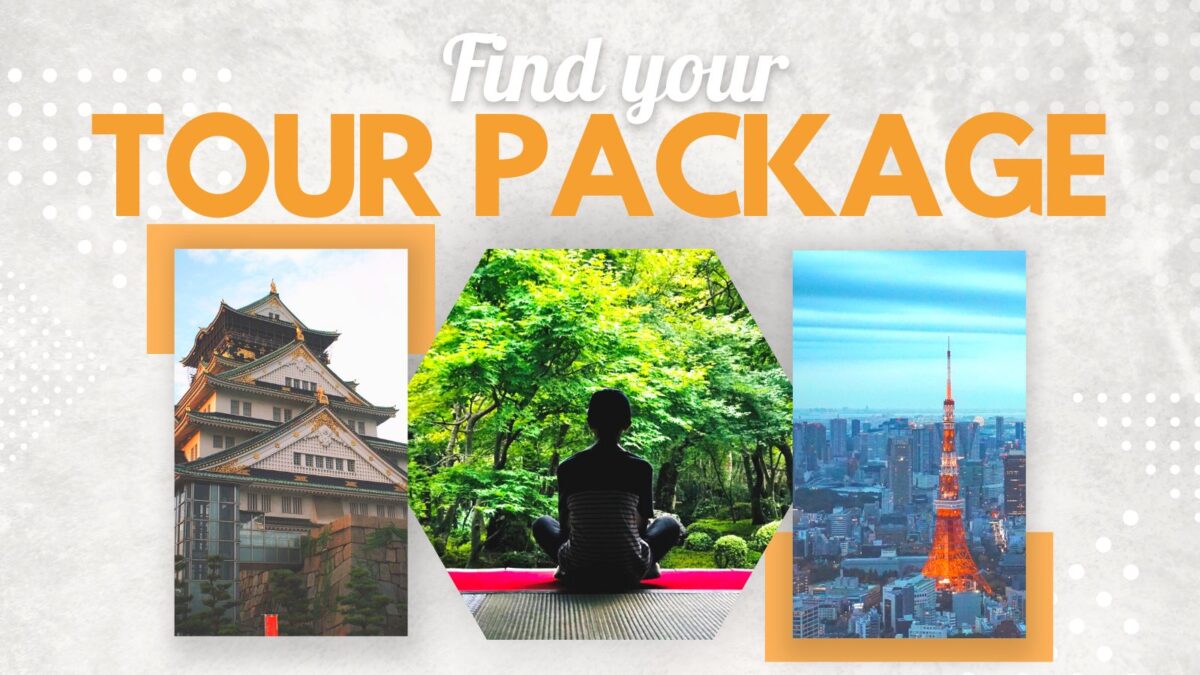 Follow us on Instagram, Facebook, Twitter and TIC Tac for more travel inspiration. Or tag us to be featured!
Have a good trip !
Other articles that may interest you