Universal Studios Japan (USJ) in Osaka is one of four Universal Studio theme parks in the world. This world famous amusement park has many rides from Harry Potter, Minions, Jaws, Spider-Man, Jurassic Park, and more! While you are in Osaka and planning to go to USJ, you may be wondering where to stay. Don't worry, the theme park has many official and partner hotels nearby that offer benefits to USJ visitors! Here is our list of the 10 best hotels in Osaka near Universal Studios Japan.
1. Oriental Universal City Hotel
Conveniently located right next to Osaka Bay, the Oriental Hotel University City is just a 6-minute walk from Universal Studios. It is also 8 km from several popular Osaka attractions, including Minato Kumin Center, Isoji Central Park, Wiste Mall, Tempozan Ferris Wheel and Aeon Mall Osaka Dome City. The hotel's 'Charge from Nature' concept creates a calm and relaxing environment where you can feel nature. You can heal and recharge your tired body after a fun-filled day.
Reserve here!
2. Le Singulari Hotel & Skyspa Universal Studios Japan
Directly connected to JR Universal City Station, you can enjoy convenient access to USJ and downtown Osaka. JR Osaka Station is only 12 minutes by train from the hotel. The nearest airport is Itami Airport, a 30-minute drive from the site. The Skyspa, which has an open-air bath and sauna, is located on the 14th floor and is free for all guests to view the Osaka waterfront!
Reserve here!
3. The Park Front Hotel at Universal Studios Japan
The USJ Park Front Hotel is the newest official hotel of the USJ. Once you step foot inside the hotel, you'll find yourself immersed in an environment that cleverly captures the past, present and future all at once. The hotel's entrances and lounges are designed to reflect some of America's best-known scenes, from the luxurious casinos of Las Vegas to the twinkling lights of Broadway in New York. At the heart are our time machine elevators, ready to take you to another era once it hits your floor. The hotel is just a few minutes' walk from the theme park entrance gate, and Universal City Station and Universal City Walk Osaka are also within walking distance of the property.
Reserve here!
4. Hotel Kintetsu Universal City
Being another hotel just a minute's walk from the USJ main gate, Kintetsu Universal City Hotel is a great option for you if you want to stay close to USJ during your stay. All the rooms in this hotel are monochrome in bright colours, making this hotel one of the most vibrant and enjoyable stays you will find anywhere. Located next to USJ, the hotel is just a 2-minute walk from JR Universal City Station. The establishment has 3 restaurants and a Universal Studios Store!
Reserve here!
5. Keihan Hotel Universal Tower
This huge 32-story tower is one of the most luxurious in Osaka. Located 300 meters from USJ, Hotel Keihan Universal Tower features the 31st-floor S-PARK Spa with a sauna, hot tub and hot-spring baths overlooking the city. With a restaurant on the 32nd floor, you can enjoy radiant views of Osaka Bay and USJ while dining in luxury.
Reserve here!
6. Universal Port Hotel
Hotel Universal Port is just a 4-minute walk from USJ and a 20-minute drive from Osaka Station. A variety of Restaurants such as "Port Dining ricorico" where you can enjoy fresh seasonal dishes from the buffet, "Lounge R" where you can meet the huge and powerful dinosaurs, and "Rex Café" which is designed in the theme of the gigantic dinosaur "REX", are at your disposal depending on the occasion.
Reserve here!
7. Hotel Universal Port Vita
The eponymous Hotel Universal Port Vita is a 4-minute walk from USJ, 4 km from Osaka Bay Tower and 6 km from Tempozan Ferris Wheel. It also offers a stunning view of the Aji River. This hotel also has a delivery service available almost around the clock. You will be able to have a good time the rest of your trip without having to carry your luggage.
Reserve here!
The Hotel Liber is another of the official hotels of the USJ, which offers a restaurant, 24-hour reception and ticketing service, as well as free Wi-Fi and other amenities. USJ is 3.1 km from the accommodation, while Tempozan Ferris Wheel is 6 km away. The nearest airport is Itami Airport, 22 km from this hotel.
Reserve here!
9. OMO7 Osaka by Hoshino Resorts
This city resort hotel is unique in that it offers an experience where you can participate in your own locally guided activities that give you the chance to experience Osaka and USJ, not to mention a fun lounge. Free Wi-Fi is available and private parking can be arranged for a fee. Popular points of interest near the hotel include Tsutenkaku, Haginochaya Shopping Street and Hayashi Fumiko Literary Monument. The nearest airport is Itami Airport, 21 km from OMO7 Osaka by Hoshino Resorts. This accommodation has a beautiful garden and a terrace that also overlooks it.
Reserve here!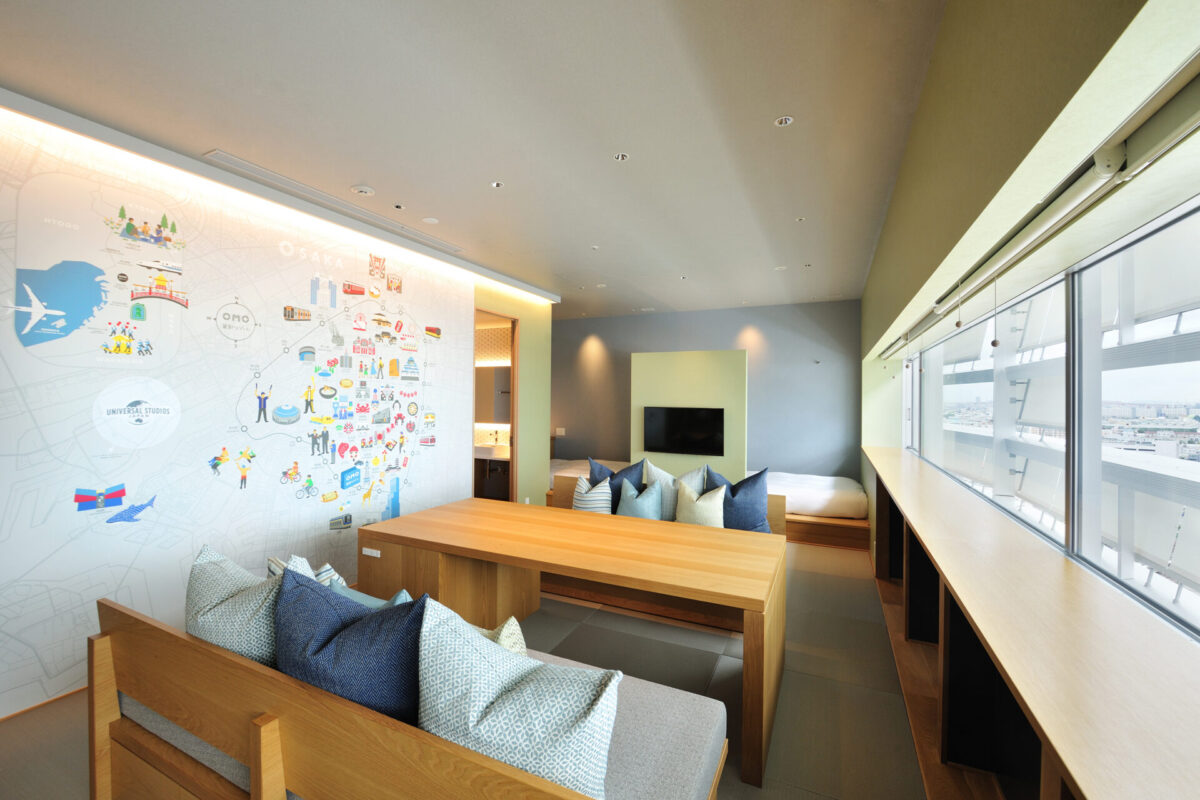 10. Osaka Marriott Miyako Hotel
The Osaka Marriott Miyako hotel is located on the upper floors of the Abeno Harukas building complex, which is in an excellent location directly connected to Tennoji Station. All rooms offer stunning panoramic views of the city. Guests can work out at the 24-hour fitness center, have breakfast at the 19th-floor restaurant, or enjoy Japanese, Western, and teppanyaki cuisine with spectacular views at the 57th-floor restaurant. Also shop at the building's department store. , visiting the art museum, relaxing on the open-air terrace, and the 360-degree view from the 60th-floor observation deck are all great ways to fully enjoy a stay in Osaka.
Reserve here!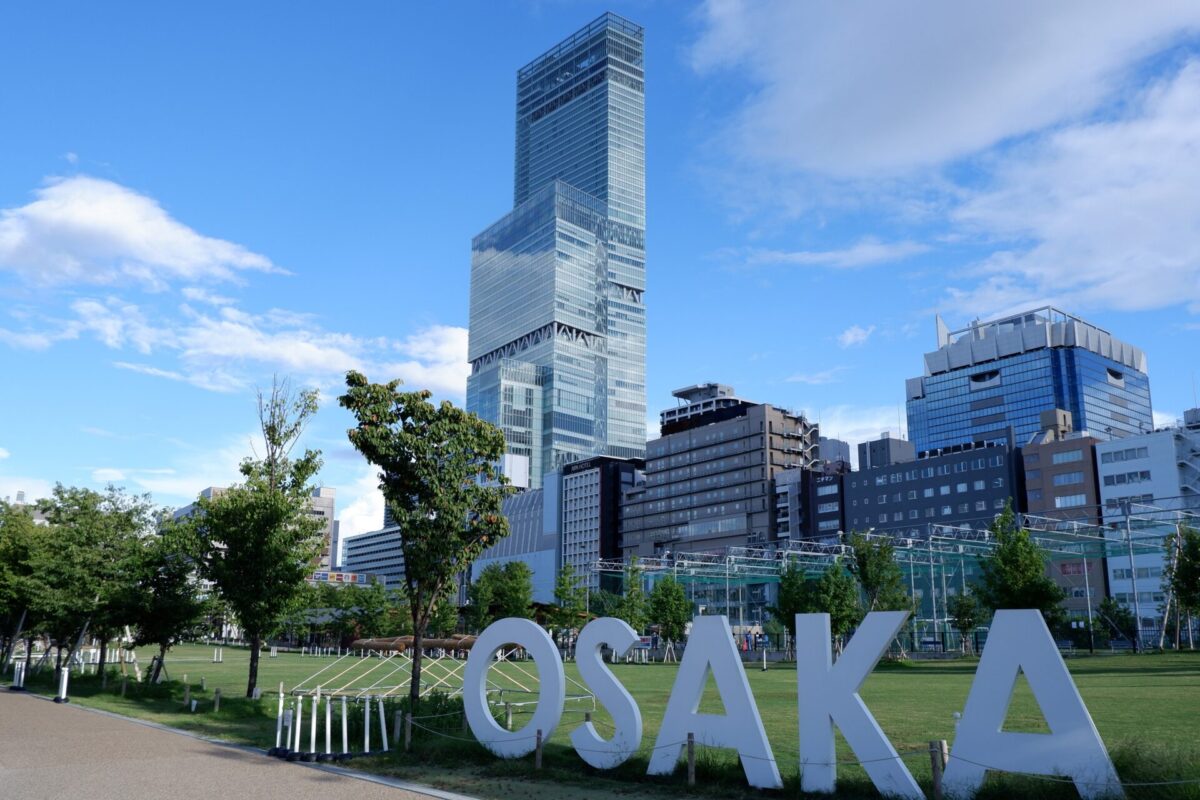 If you're planning to visit Osaka and need help planning your trip, you've come to the right place! We will be more than happy to help you make your trip the best it can be. We can advise you where to go, or better yet put you in touch with a local English speaking guide who can show you the best places. Let us help you create fun, safe and unforgettable memories in Osaka!
▶Osaka Highlights Private Walking Tour
On this full-day Osaka private tour, we'll take you to the highlights of Osaka, including Osaka Castle, Kuromon Market, the popular Dotonbori area, and more. Discover the rich history of the area, the local way of life, and of course, the delicious cuisine of Osaka!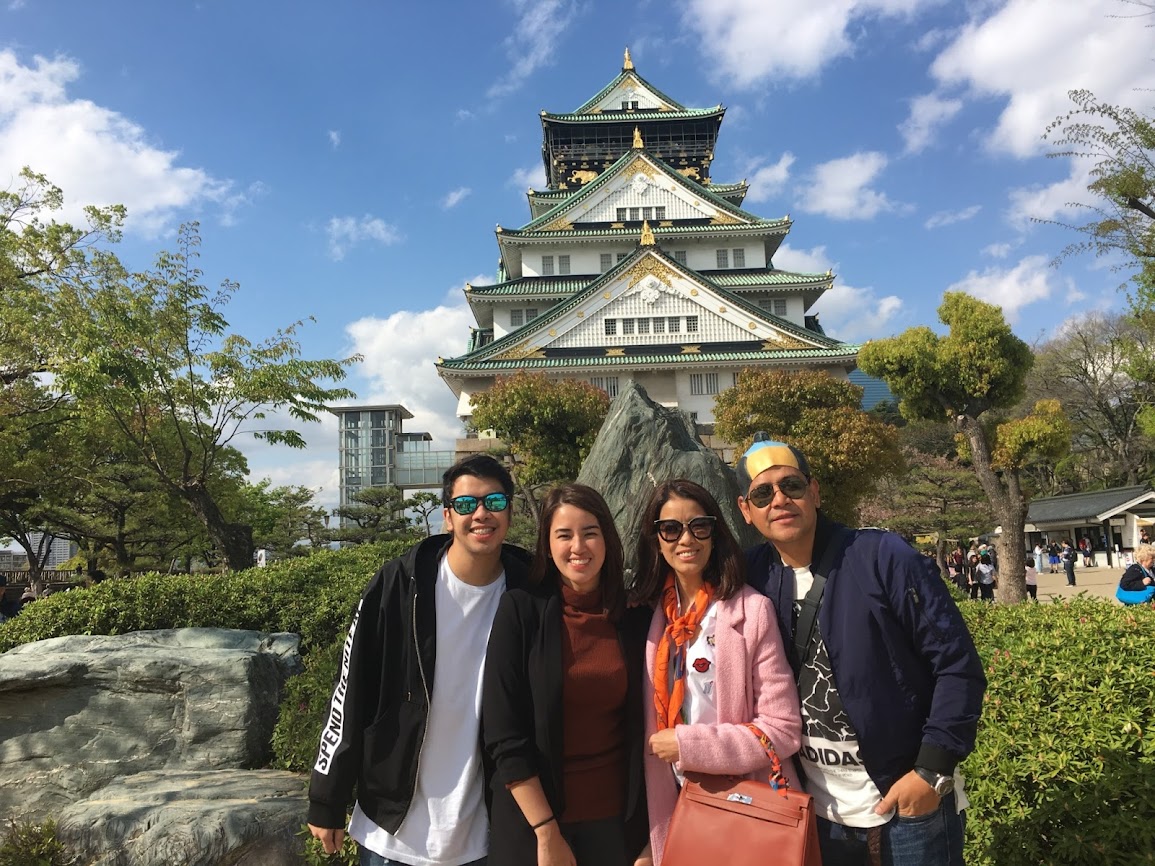 ▶Osaka Tenjinbashi Local Street Walking Tour
Walk through the Tenjinbashi area with an experienced and knowledgeable English-speaking guide! You can find all the local secret hidden gems along the way. This tour also includes delicious street food and drink.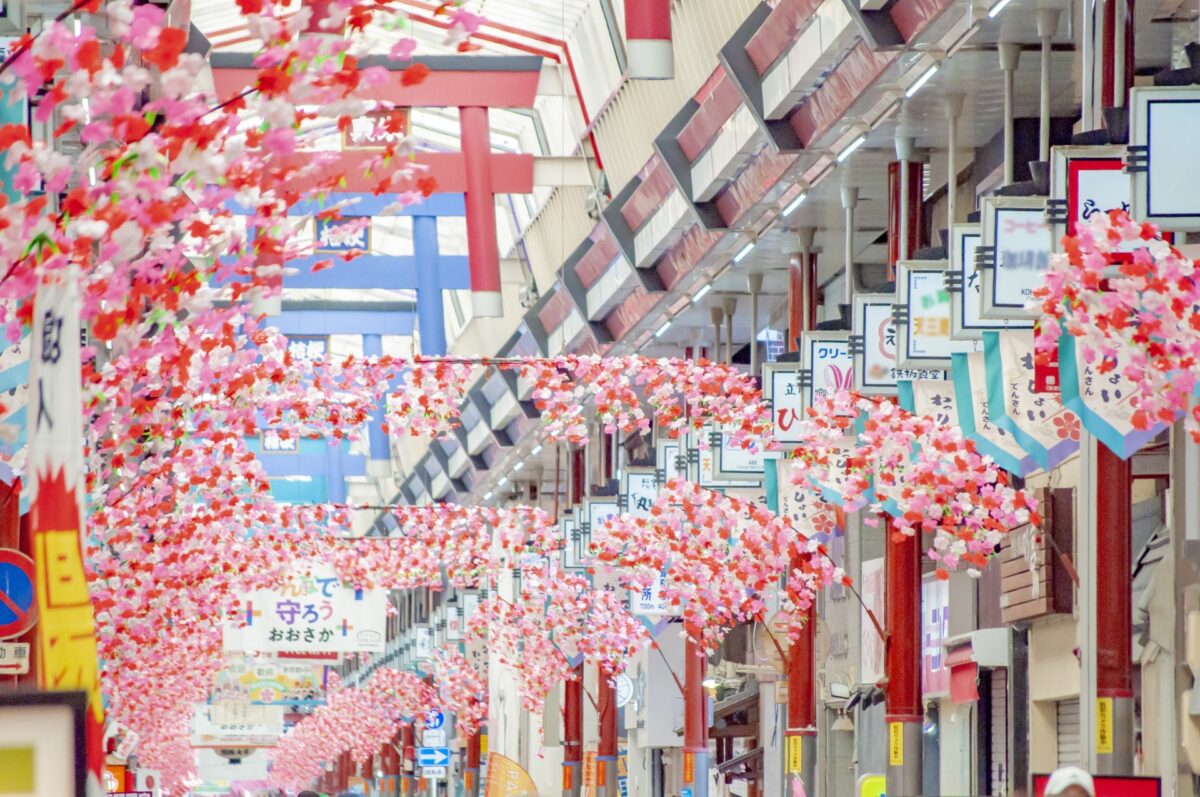 ▶Kyoto Food and Drink Tour @Nishiki Street and Gion
If you are planning to visit Kyoto with Osaka and want to learn more about the local culture and cuisine, then this is definitely the perfect tour for you! Join this fun food tour and explore the 400-year-old market and the famous Gion district.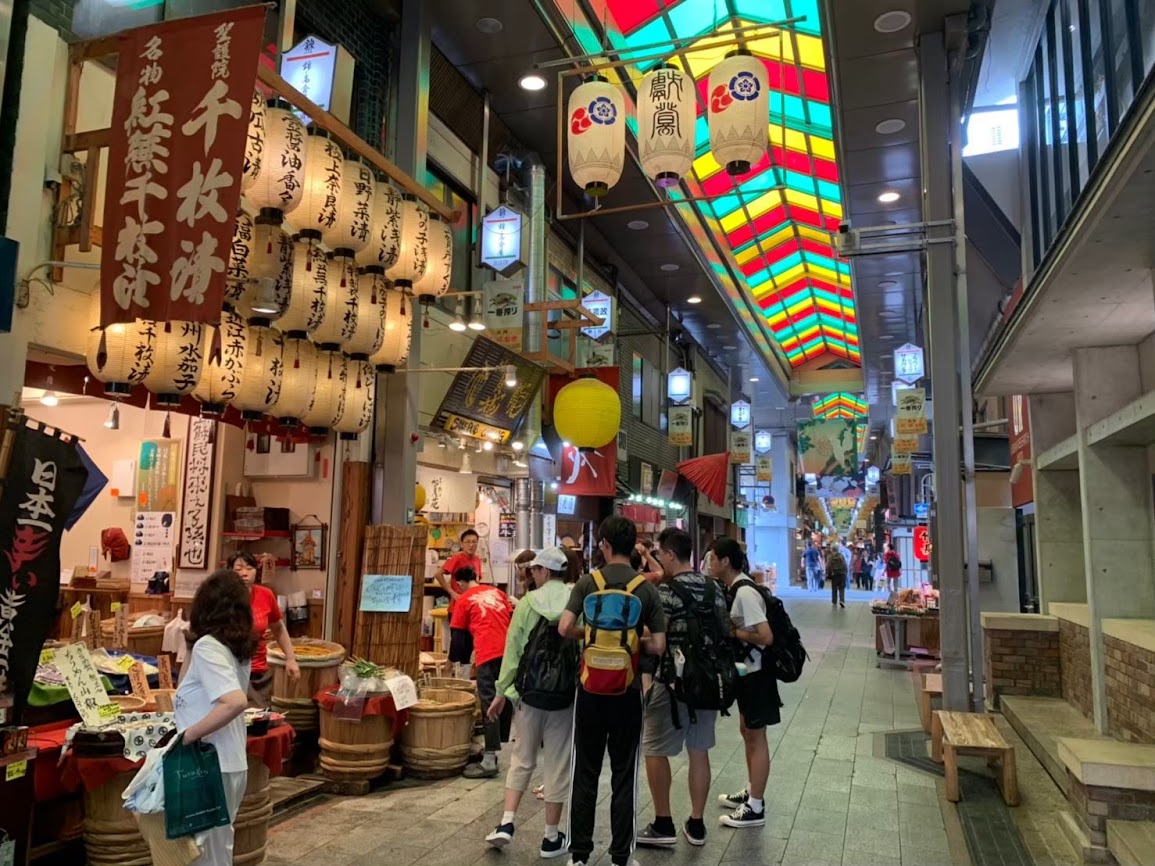 ▶Tourist Packages
If you want to make your trip easier, we suggest you resort to organized trips. There is a wide range of organized trips to meet the needs of every traveler. Click the button below to find the best tour package among the various tour operators!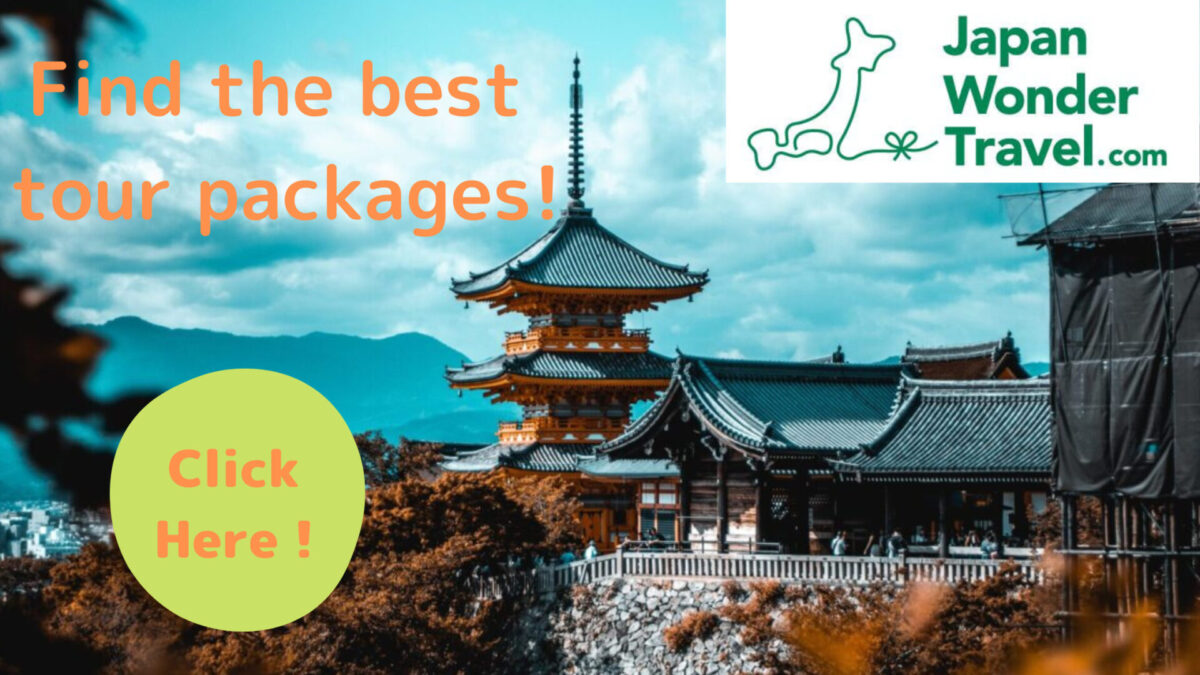 Follow us on Instagram, Facebook, Twitter and TIC Tac for more travel inspiration. Or tag us to be featured!
Have a good trip !
Other articles that may interest you