This post may contain affiliate links. When you click through and make a purchase, we may receive a commission, at no additional cost to you.
Welcome to Tokyo, the bustling capital of Japan famous for its skyscrapers, neon lights and, of course, delicious food. A very popular dish in Tokyo is tsukemen, a variation on ramen that is usually served with thick, chewy noodles and a rich, flavorful broth on the side. Ramen is normally served as a soup with the noodles in the broth, but due to the "fancy" nature of this broth, it is served on the side for dipping. Its thickness and richness lends itself to this way of eating better than a typical broth. ramen broth; it's more of a sauce than a soup. If you're a fan of this great dish, or just want to try it, you're in luck because Tokyo is home to some of the best tsukemen restaurants in the world. In this article we invite you to discover the 10 best tsukemen restaurants in Tokyo. So grab your chopsticks and let's dive in!
▼If you're a foodie, you won't want to miss our Tokyo Tsukiji Fish Market Tour!
1. Menya Itto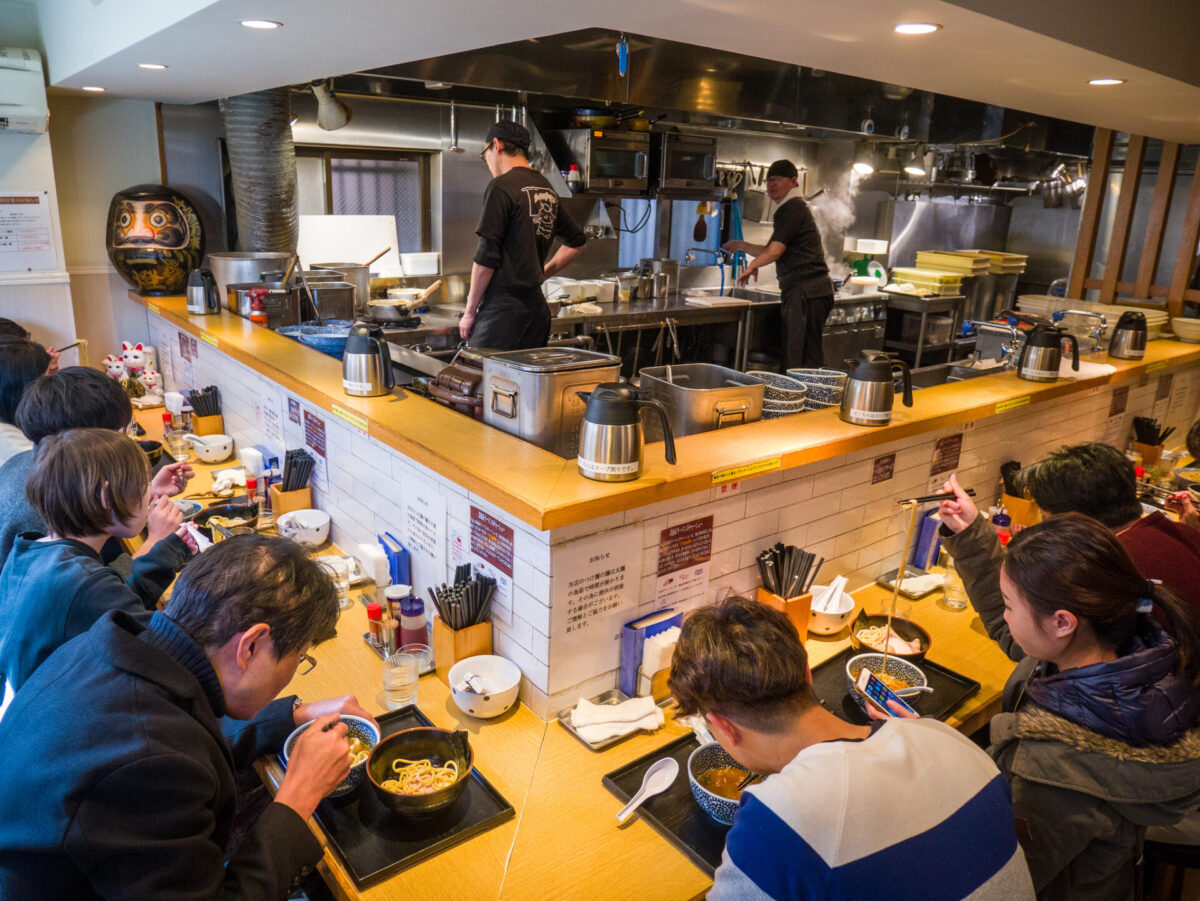 We start our list with Menya Itto, a restaurant located in Shinjuku that is known for its delicious tsukemen. The noodles here are handmade and the broth is made from a secret blend of shellfish and pork bones, resulting in a rich and flavorful broth, perfect for dipping the noodles. The restaurant is small and the appearance may not match its amazing reputation, so expect to stand in line and you might think "Is this really the place?" But don't worry, it's totally worth it.
2. Blow it up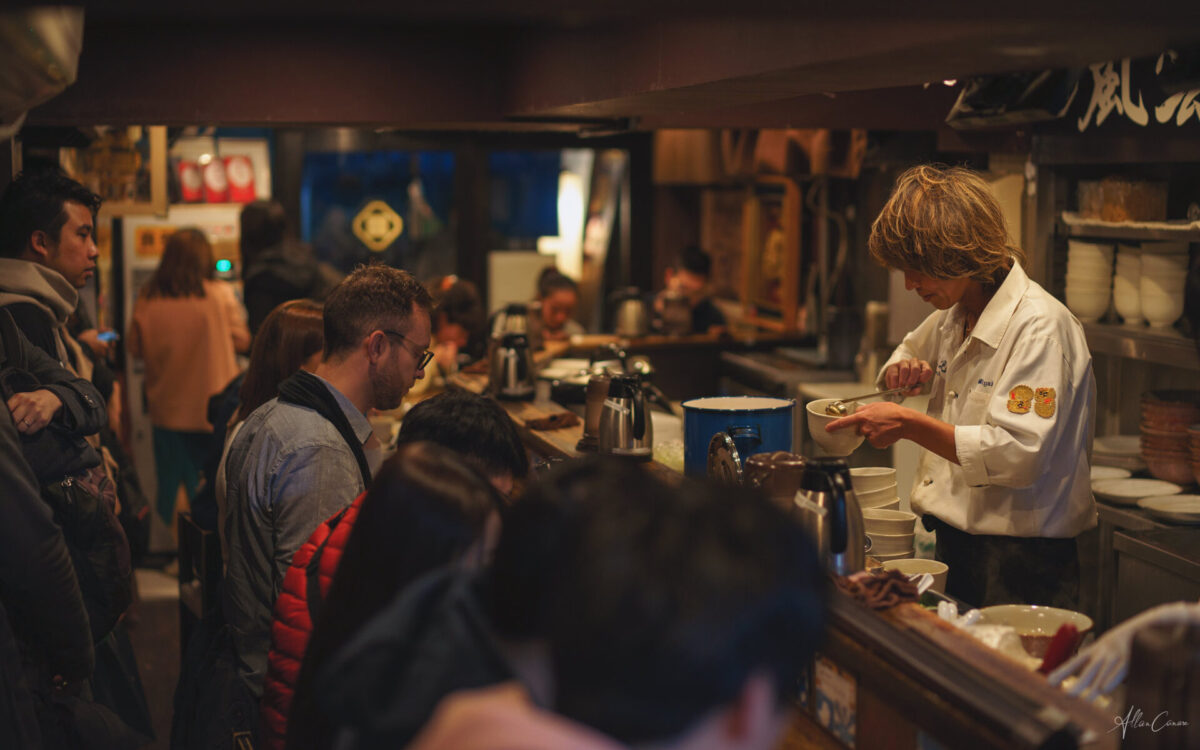 Then Fuunji, a legendary restaurant in Shinjuku famous for its ramen and tsukemen. The broth here is made with a mixture of chicken and fish bones, and is served with thick, chewy noodles that are perfect for dipping to lock in all the flavor of the broth. Fuunji was also a bit of a pioneer in increasing the popularity of tsukemen, so this is definitely a place that should be crossed off your noodle list. The restaurant is small and cozy with a counter style seating arrangement that allows you to watch the chefs prepare your food.
3.Tsukemen Michi
Located in the bustling Shibuya district, Tsukemen Michi is an option comparable to the "King", Menya Itto. With a similar style to Itto in terms of short stature, modest appearance, and vending machine-like form of payment, he's sure to claim the tsukemen scene. If you are looking for amazing dipping noodles that will top the list, this is a good choice. The restaurant also offers a variety of toppings to customize your bowl (as many do), such as chashu pork and hard-boiled eggs. If you haven't tried a boiled egg ramen, you're missing out!
4. Niboshi Tsukemen Miyamoto
If you're looking for a unique tsukemen experience, head to Niboshi Tsukemen Miyamoto in Ikebukuro. The broth here is made from dried sardines, giving it a rich and savory flavor different from traditional tsukemen broths. The noodles are also unique, made from a mixture of wheat and potato starch, resulting in a chewy and delicious texture. One thing to note is that it is only served until the soup is gone, which it does! They are closed on Mondays but offer a special soup on Tuesdays.
5. Tsukemen Gonokami Seisakusho
Located in the trendy Shimokitazawa district, Gonokami Seisakusho is a cozy restaurant that has made a name for itself in the world of tsukemen. Its fame lies in its shrimp tsukemen, as well as its approach to using ingredients in creative and inventive ways. This place is a great example of a creative approach to tsukemen. The Shimokitazawa area is also quite interesting and perhaps overlooked, but great for thrift and coffee!
6. Tsukemen Kinryu
Tsukemen Kinryu is a chain of restaurants throughout Tokyo known for its delicious tsukemen. Since it's a larger chain than our previous options, it's a bit easier to find and you may not have to worry about waiting or running out of stock. But rest assured, its refined taste is something for noodle lovers to seek out! According to some reviewers, the noodles are top notch! You'll also spend a little less money here, for all you budget savvy!
7. Member of Matsudo Tomita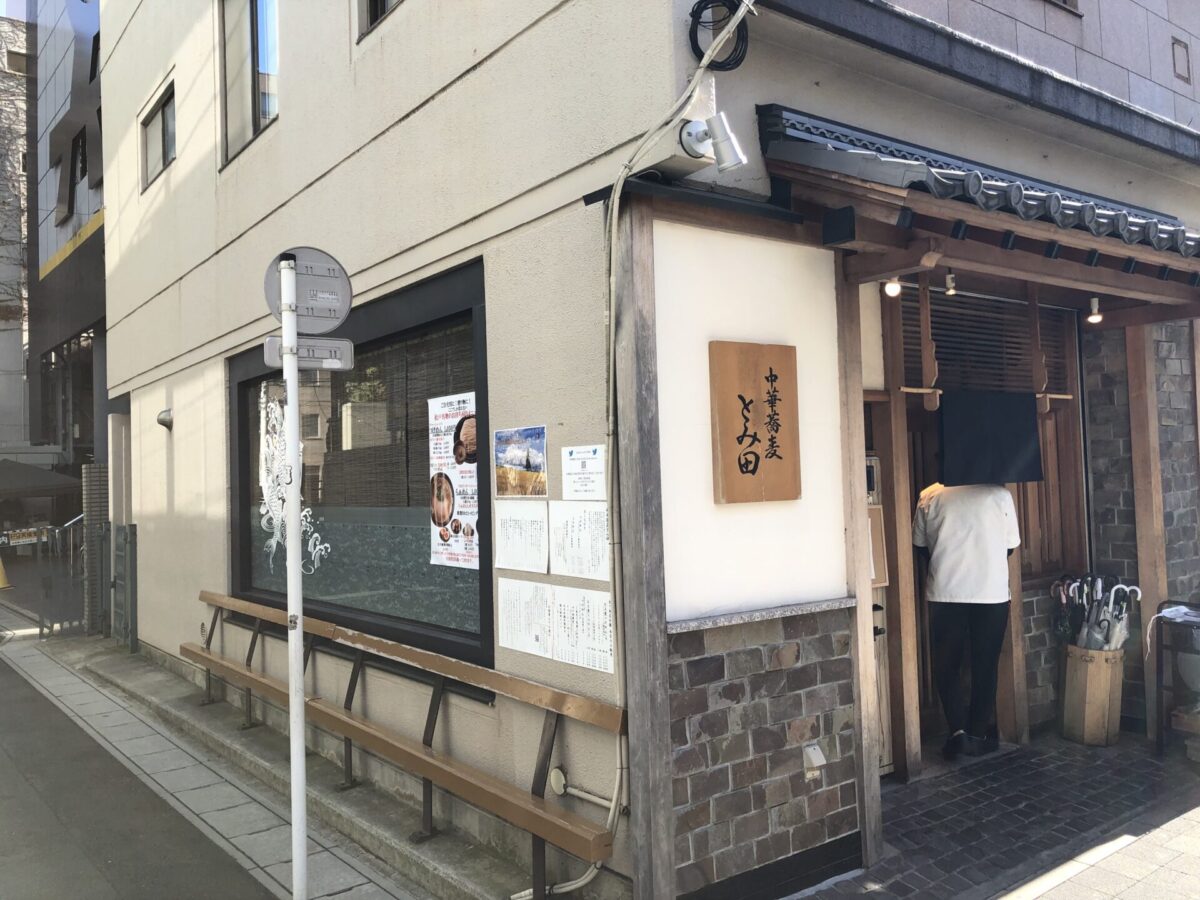 With its original location in Matsudo, which is technically not Tokyo but Chiba Prefecture, Matsudo Tomita Memban is a popular tsukemen restaurant. A few years ago it expanded and now has a location inside Gare de Tokyo. This option is a pretty standard option for Tsukemen enthusiasts; nothing screams unique or quirky, it just puts a stunning bowl on the table. If you go there, try the Tokusei option, which is one of its richest options.
Chuka Soba Hirai is a popular restaurant located in the quiet area of ​​Setagaya. While the restaurant is known for its delicious ramen, its tsukemen is not to be missed. The store manager was actually a trainee at Jirô's popular ramen chain. He founded the place out of love for ramen and it's doing great. He is nicknamed Hirai due to his similar appearance to a Japanese singer of the same name. Despite opening in the midst of the pandemic, the restaurant has drawn huge crowds and continues to do so, so why not join in and see what all the fuss is about.
9. Mendokoro Honda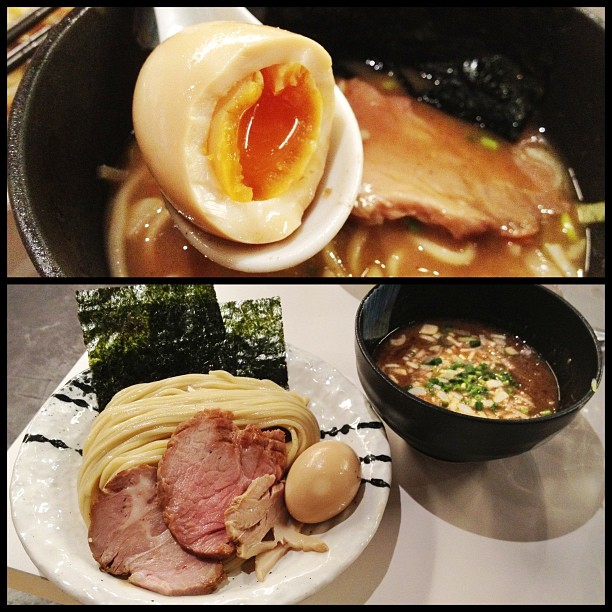 Mendokoro Honda is a more modern establishment that was founded in 2008. In fact, the founder was only 21 years old when he launched this ambitious restaurant. Its presence in Akihabara consistently draws crowds, and its bright, clean, and modern interior is a welcoming environment unlike some ramen joints. Similar to Matsudo Tomita Memban, it's just solid, refined flavor that saves the bells and whistles for a basically good taste. Also, Akihabara is a prime location for anime or manga lovers, so it's a great two-for-one spot!
10. Menya Kiss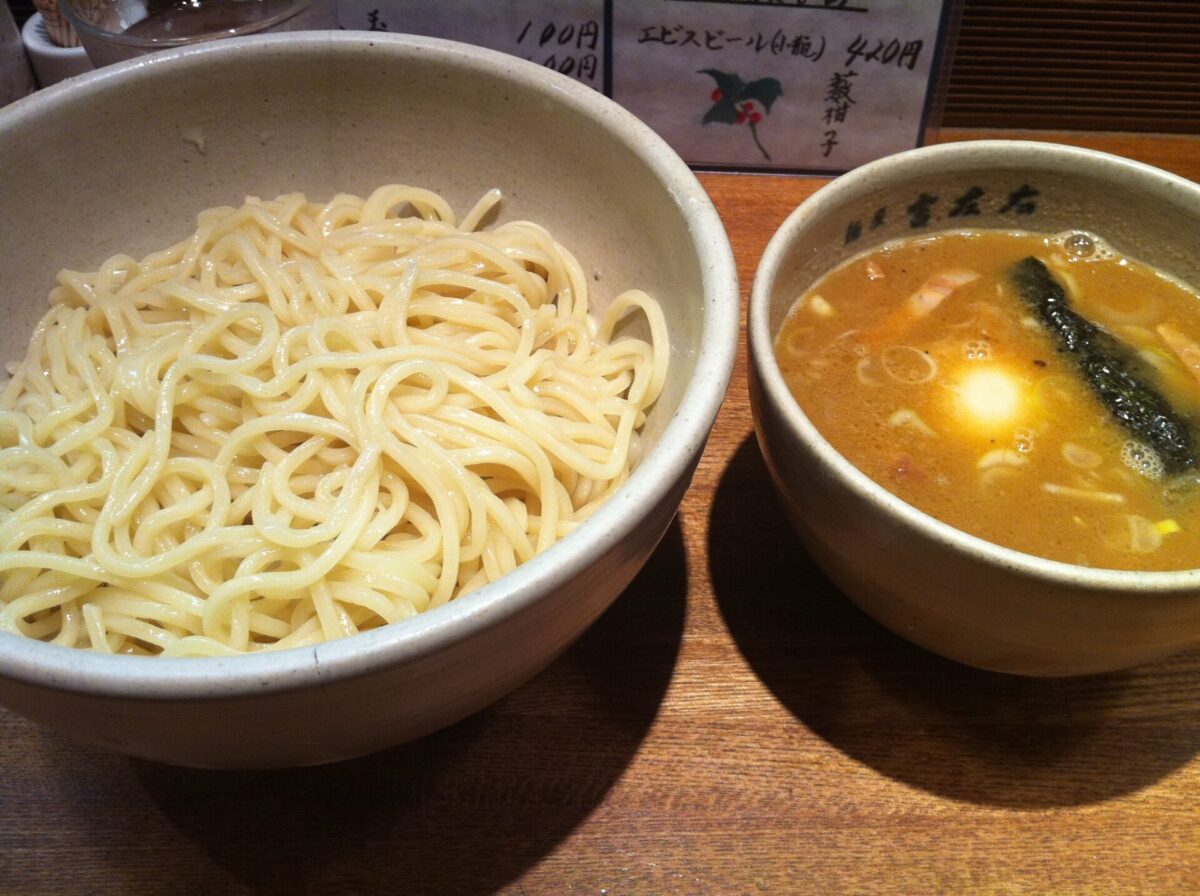 Last but not least is Menya Kisso, a restaurant located in Kiba, Koto district. There are a lot of old-style places here, so that's something you can also visit while you're around. You may be waiting a while for this one, so be sure to be patient! Kisso has reclaimed its position on the noodle scene by offering a "mixed" style broth, where they simply combine two broths to create a unique flavor. On top of that, they are well known for their excellent customer service.
Japan Merveille Voyage is a travel agency that offers guided tours throughout Japan.
From private walking tours to delicious food tours, we can help you put together the best tours just for you! If you want to explore Japan and learn more about the history and stories of each region you travel to, our knowledgeable and friendly guides will be happy to take you to the best places!
Also, we can provide any assistance you may need for your next trip to Japan, so please don't hesitate to contact us if you have any questions or need help!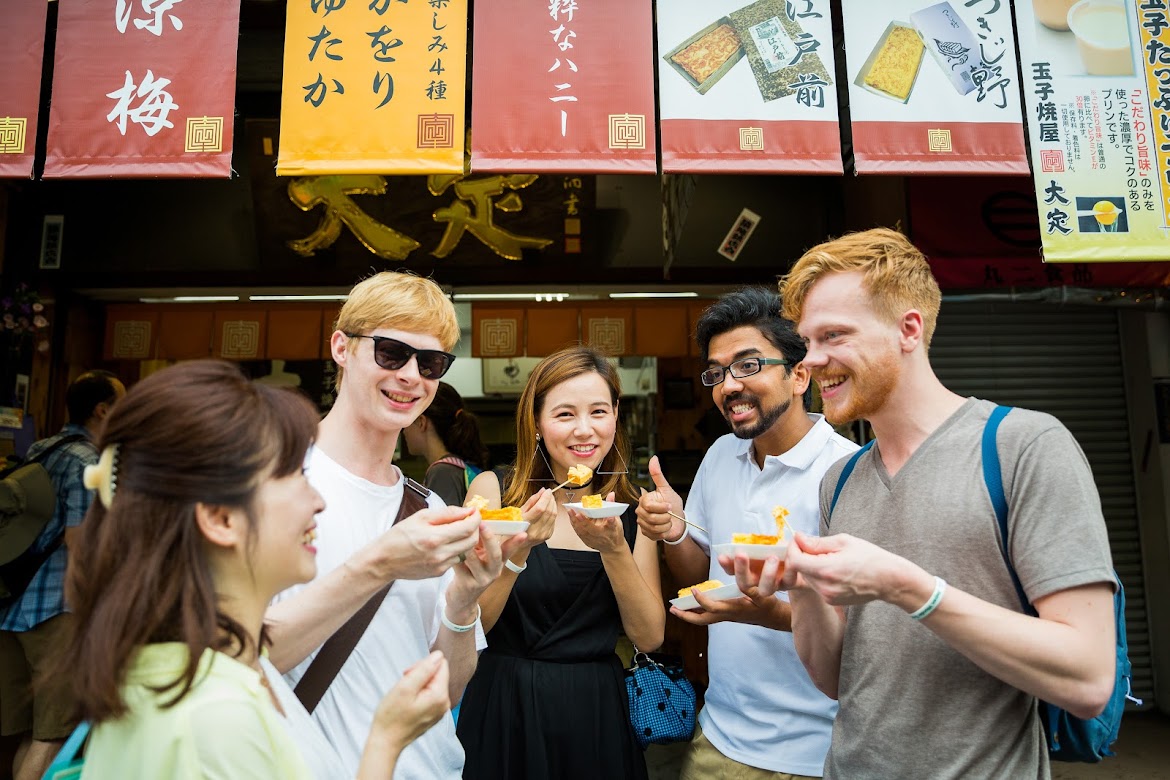 ▶Local Tokyo Street Food and Drink Tour @Sunamachi
This food tour will take you to one of the lesser known areas of Tokyo, namely Sunamachi Ginza. You'll wander the shop-lined street with your guide and sample delicious local street food, including tempura, inari sushi, oden, and more!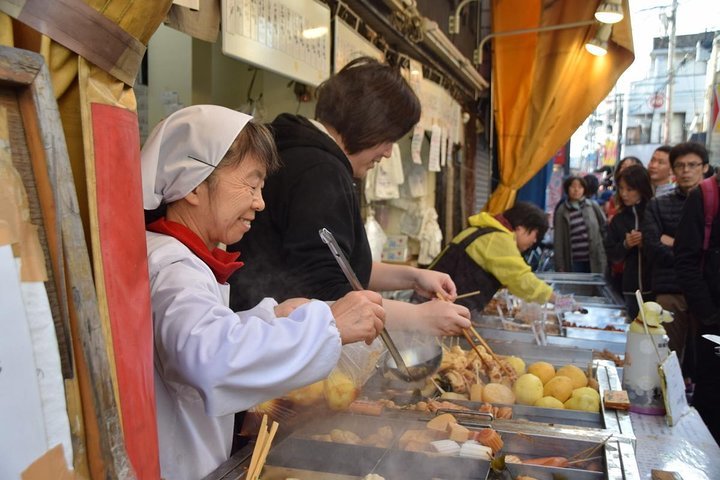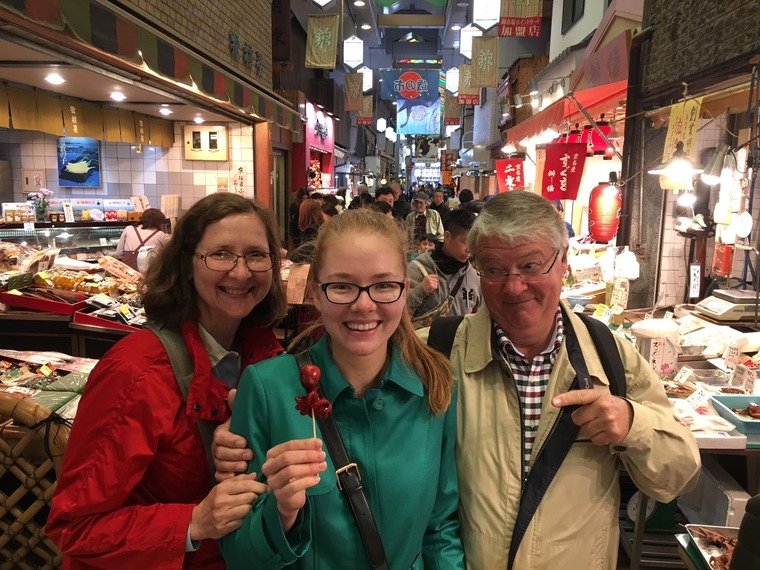 Follow us on Instagram, Facebook, Twitter and TIC Tac for more travel inspiration. Or tag us to be featured!
Have a good trip !
Stay informed about the best Japan travel tips, the most exciting things to do and see, and the best experiences to have with the Japan Wonder Travel newsletter. Once every two weeks, we'll bring you our latest content.