Disneyland is a place known worldwide as one of the happiest places in the world. The Disney complex consists of Disneyland and DisneySea, making it the largest theme park in all of Asia. Although called "Tokyo," the Tokyo Disney Resort is actually located in Urayasu of Chiba Prefecture, which is just east of Tokyo. So if you're looking for a place to stay and don't have a long commute to and from the station, you probably won't want to stay in central Tokyo. If you're looking for the perfect place to stay during your visit, check out our list of the 10 best hotels near Tokyo Disney Resort.
1. Tokyo Disneyland Hotel
This Tokyo Disneyland hotel faces Tokyo Disneyland park, with the Disney Resort Line station building located in the middle. Some rooms face the theme park and allow you to see all of Disneyland. The hotel is full of whimsy, with a beautiful Victorian-style setting and an interior dotted with Disney motifs. It is the ideal setting for weddings, banquets and parties! This hotel will make you feel like Belle in the Beast's mansion.
Reserve here!
2. Hotel Tokyo Bay Maihama
If you're not looking to travel far to the Disney Resort, the Tokyo Bay Maihama Hotel is one of your best options. Just a few steps and you are right next to the station. It sits right between Disneyland and Tokyo Bay, so your room will either have a stunning view of Tokyo Bay or a thrilling view of the amusement park. The on-site Fine Terrace Restaurant serves Western cuisine and is open for breakfast, lunch and dinner. They also offer free shuttle services to and from the Disney Resort Line Bayside Station throughout the day at short intervals. A free shuttle service to and from JR Maihama Station is also available, running approximately every 20 minutes.
Reserve here!
3. Sheraton Grande Tokyo Bay Hotel
As the official hotel of the Tokyo Disney Resort, the Sheraton Grande Tokyo Bay Hotel offers a host of unrivaled benefits. You can time your visit to take advantage of resort amenities such as a free shuttle to and from the monorail, a full fitness center, Japanese-style baths, and four exceptional restaurants. The new Park Wing is inspired by a luxury ocean liner and boasts elegant features from Dog Lover Suites. A free shuttle service runs to the nearby Bayside Monorail Station, from where JR Maihama Station can be reached in 10 minutes by monorail and on foot. From Maihama Station, Tokyo Station is a 20-minute train ride. The hotel is directly accessible from Narita and Haneda airports via the airport limousine bus.
Reserve here!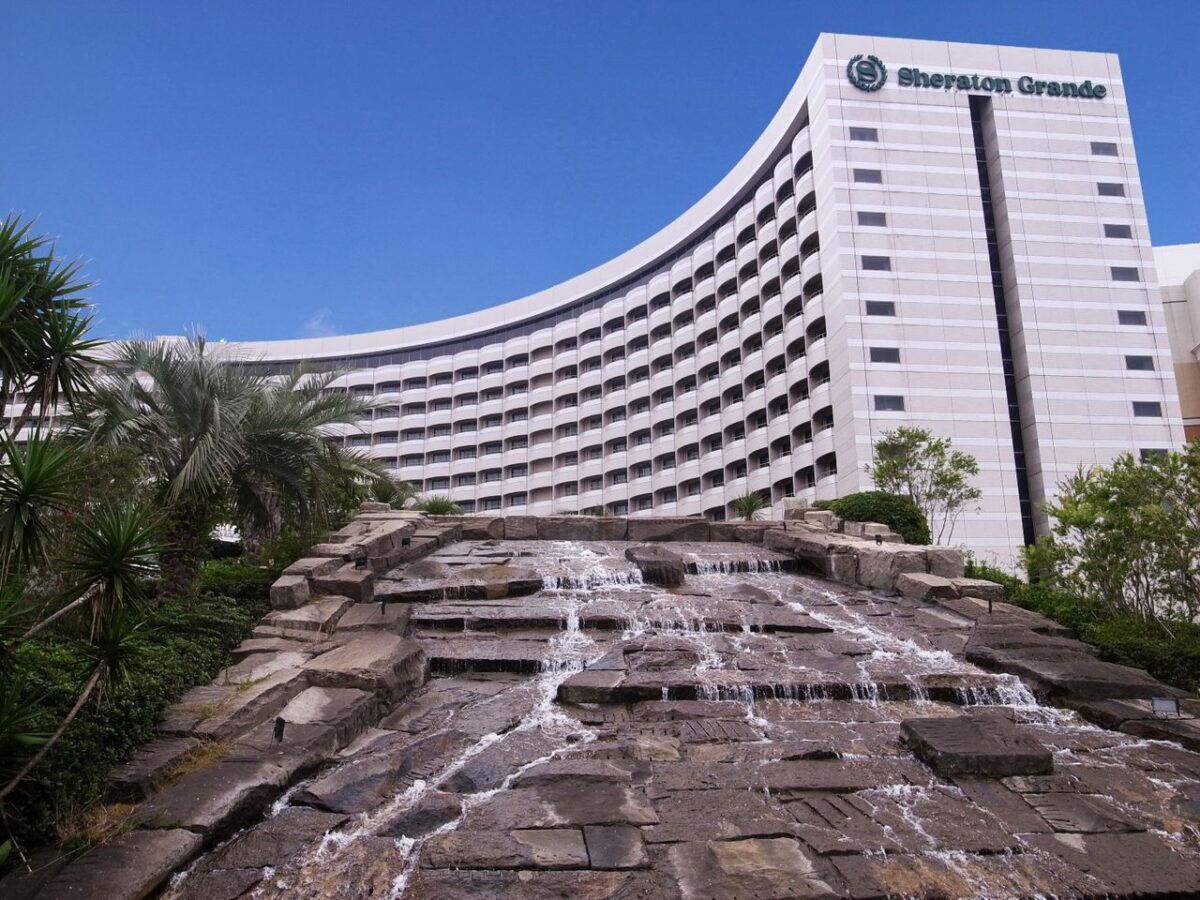 4. Hotel Tokyo DisneySea MiraCosta
This is a Disney theme park hotel where you can stay in the park while basking in the glow of your Tokyo DisneySea adventures. This is perhaps the most luxurious hotel in the Tokyo Disney Resort. Its style and theme are based on Italian architecture and aesthetics, so everywhere you look you will see ornate Italian motifs. It's a bit like Rome or Venice here in Tokyo. Most of MiraCosta's rooms also offer views of the beautiful Mediterranean port.
Reserve here!
5. Great Nikko Baie of Tokyo Maihama
Grand Nikko Tokyo Bay Maihama is also an Official Tokyo Disney Resort Hotel, which means you get all the benefits like free transportation to and from the park's Bayside Station, purchases of official Disney merchandise at the hotel, obtaining tickets for the park at the hotel, and more. This location even has four different types of floors you can stay in, each with their own unique atmosphere and amenities.
Reserve here!
6. Hilton Tokyo Bay
The Hilton hotel brand is known as one of the most prolific hotel chains in the world and is also known for its quality in all aspects. This hotel offers fairytale-themed rooms, views of Mount Fuji, a Disney boutique and a 24-hour market. You can enjoy indoor and outdoor pools, spa and gym. Its Dynasty restaurant serves Chinese cuisine and Shanghai specialities, and Fresh Connection offers casual dining and takeout. For an afternoon dessert buffet, stop by Lounge O. Bayside Monorail Station on the Disney Resort Line is just a 6-minute walk or 1-minute shuttle ride and goes directly to Tokyo Disneyland and Tokyo Disney Sea. Narita airport limousine stops at the hotel.
Reserve here!
7. Disney Ambassador Hotel
This Tokyo Disney Resort hotel is an excellent option, especially if you have children. Character rooms like Minnie, Mickey and Donald are available. The Disney Ambassador Hotel is set in the United States of the 1930s, which was the Golden Age of Hollywood. The beautiful Art Deco exterior and interior, plus various Disney character designs, will put a smile on your face. The hotel also has a restaurant where you or your children can interact with some of your favorite Disney friends!
Reserve here!
Although these hotels share similar names, the Okura is quite different from the last hotel we mentioned. With a southern European style courtyard, the hotel offers a variety of facilities and the spacious rooms are equipped with marble bathrooms. French, Japanese, Chinese and Western cafes can be found at Hotel Okura Tokyo Bay. Bayside Station on the Disney Resort Line is a 3-minute walk from Hotel Okura Tokyo Bay. You can reach Tokyo Disneyland in 10 minutes and Tokyo DisneySea in 5 minutes from Bayside Station using the Disney Resort Line monorail.
Reserve here!
9. Tokyo Bay Oriental Hotel
The Oriental Hotel Tokyo Bay is located north of Urayasu in Chiba Prefecture. The hotel is very close to JR Shin-Urayasu station. Although it is a bit further from Disney, this hotel is still an official Tokyo Disney hotel and has a free shuttle service to and from the park. There is a convenient mall nearby that is very close so you can walk from the hotel to eat or shop without getting wet if it is raining. You can also visit the nearby hot springs facilitated by the free shuttle that leaves right in front of the hotel.
Reserve here!
10. Hotel Tokyo Disney Resort Toy Story
As the name suggests, this hotel is inspired by Toy Story. There is a playful ingenuity that makes visitors feel as if they have entered the world of toys from the "Toy Story" series. You'll feel like one of Andy's toys, adventuring alongside Woody and Buzz. This hotel is perfect for kids or anyone who is a Toy Story fan, and with its moderate price it is a steal for families.
Reserve here!
Not far from the last entry on our list is the Emion Tokyo Bay Hotel. Emion, an official partner of Tokyo Disney Resort, offers Western-style and Japanese-style rooms and does a lot to meet your various demands. For dinner, you can choose between Italian cuisine at the Lala Italiana restaurant and Japanese dishes served at the Kai restaurant. Just a 7-minute walk from JR Shin-Urayasu Train Station, Hotel Emion Tokyo Bay offers a hot-spring bath and Western accommodation with free wired internet. The hotel offers a free shuttle to Tokyo Disney Resort, about a 15-minute drive away.
Reserve here!
Urayasu Brighton offers a wide variety of room types ideal for those who appreciate family time, business travel and even luxury. couple retreats. You can dine at any of its five restaurants, from Western to Kaiseki, Chinese, Japanese and Teppanyaki, or take a seat at the Lobby Bar and Lounge. The property is also just a 40-minute bus ride from Haneda International Airport and a 60-minute bus ride from Narita International Airport. Maihama Station is 4 minutes by train and JR Tokyo Station is about 17 minutes by fast train.
Reserve here!
13. Tokyo Disney Hotel Celebration
This Tokyo Disney Resort hotel is reminiscent of the park itself. With simple designs and service style, Celebration Hotel consists of two buildings: "Tokyo Disney Celebration Hotel: Discover", which is themed on adventure and discovery, and "Tokyo Disney Celebration Hotel: Wish", which is about dreams and fantasy. . It's the cheapest hotel in the Tokyo Disney Resort selection, so you and your family can buy even more great Disney souvenirs!
Reserve here!
14. Henn na Hotel Maihama Baie Tokyo
Henn na Hotel is one of the most interesting hotels on this list. This popular hotel chain is perhaps one of the most interesting in all of Tokyo. This hotel is run by robots and you will be surprised what awaits you in the lobby. At the reception, the dinosaurs will welcome you! You'll even come across RoBoHoN, a communication robot installed in each room. Operates various functions by voice command, including TV, air conditioning, and lights. Henn na Hotel Maihama Tokyo Bay is located in Tokyo, 1.5 km from Tokyo Disneyland and 2.2 km from Tokyo DisneySea.
Reserve here!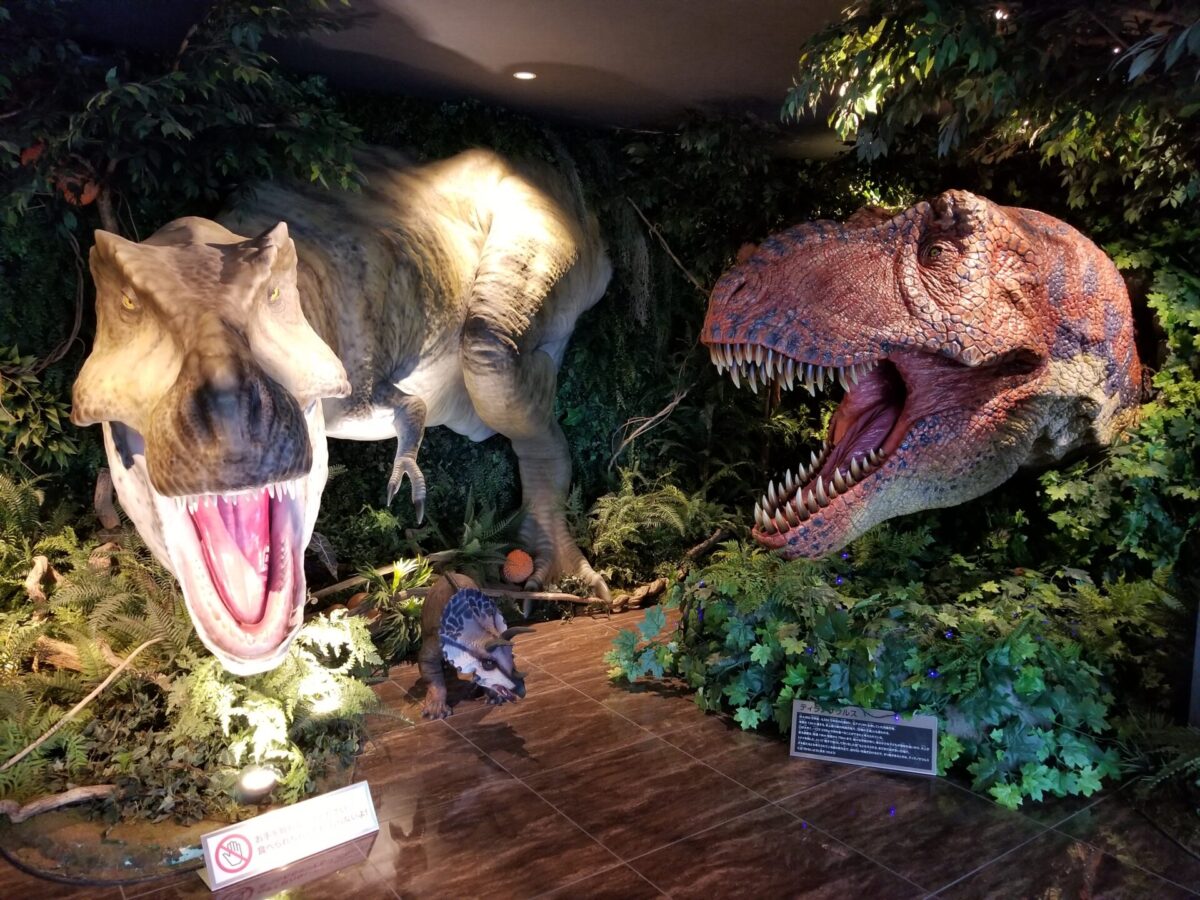 15. ibis Styles Tokyo Bay
From the exterior of the building to the interior, ibis Styles Tokyo Bay features impressive modernist design. It has a beautiful view of the north side of Tokyo Bay. The Official Partner of Tokyo Disney Resort is conveniently located 4 km from the resort. Offering free shuttle services to Tokyo Disney Resorts, the hotel is a 20-minute train ride from Tokyo Station. Tokyo Haneda International Airport is 40 minutes away, while Narita International Airport is 60 minutes away by train.
Reserve here!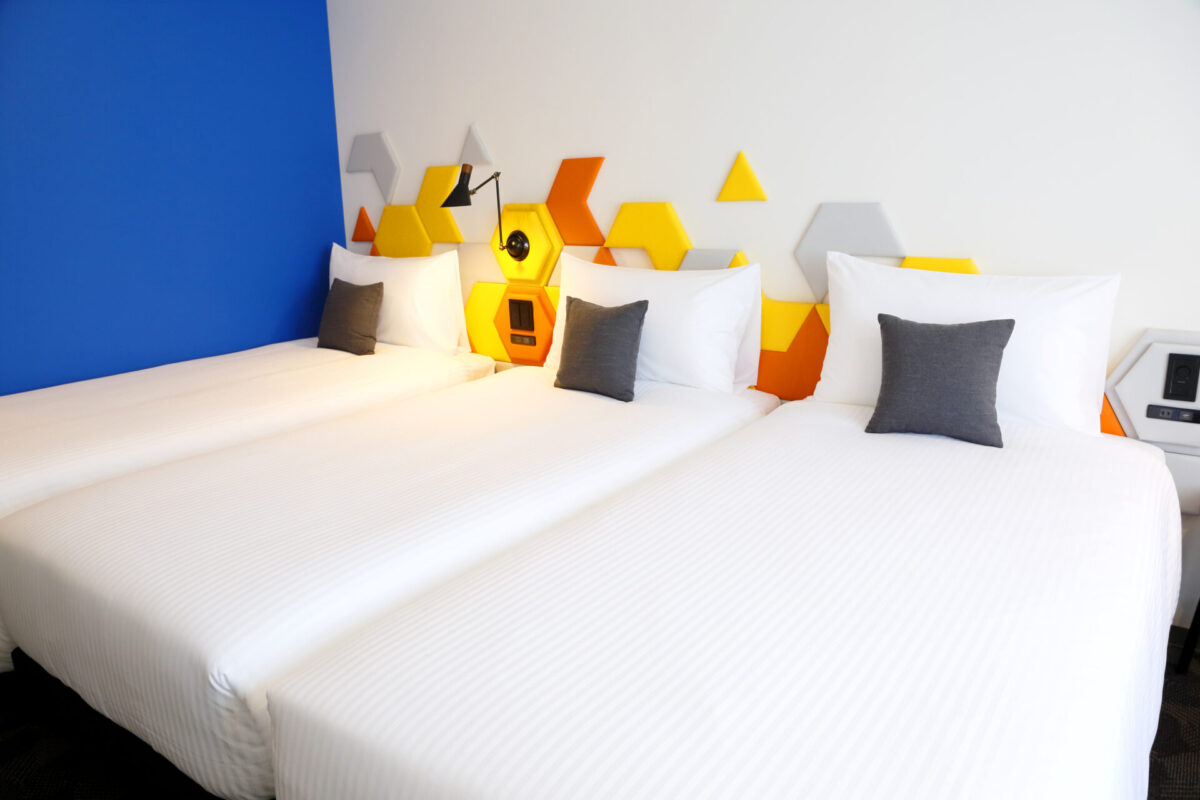 Japan Wonder Tours in Tokyo
Japan Merveille Voyage is a travel agency that offers guided tours throughout Japan.
From private walking tours to delicious food tours, we can help you put together the best tours just for you! If you want to explore Japan and learn more about the history and stories of each region you travel to, our knowledgeable and friendly guides will be happy to take you to the best places!
Also, we can provide any assistance you may need for your next trip to Japan, so please don't hesitate to contact us if you have any questions or need help!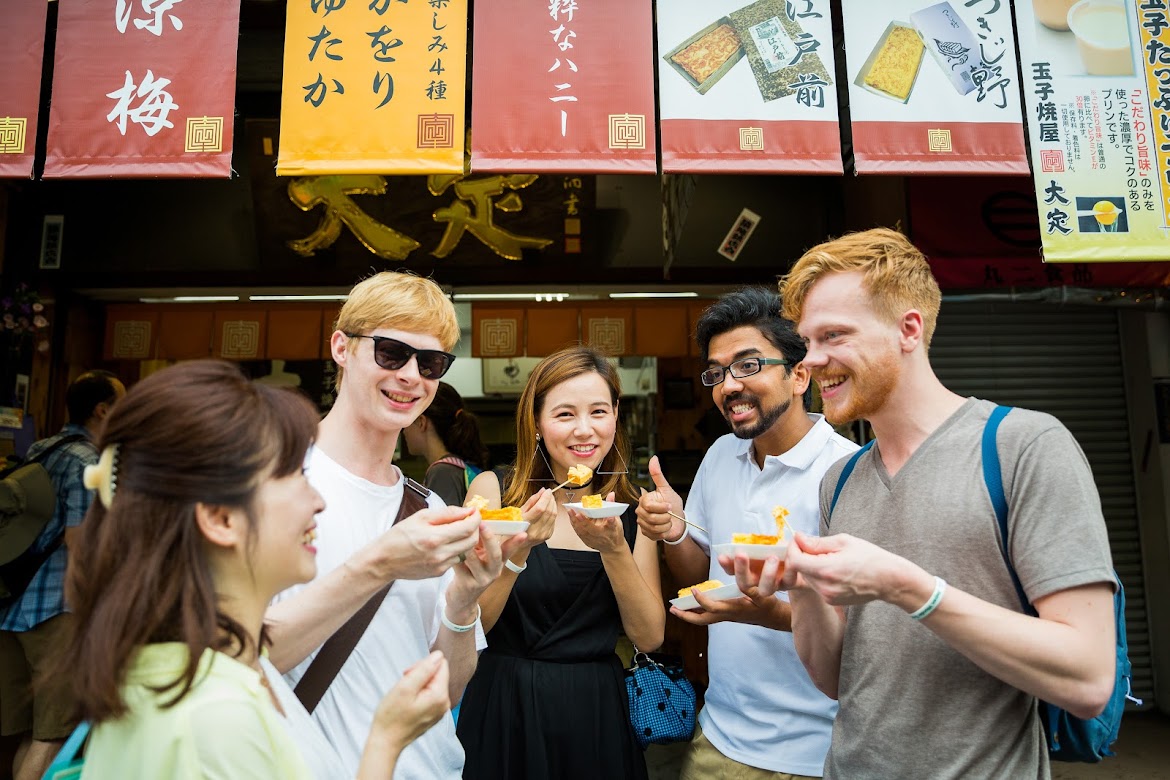 ▶Tokyo Highlights Full Day Private Walking Tour (8 Hours)
There is no better way to explore an area than on a guided tour with an expert local guide. You'll have the chance to learn about Tokyo's interesting history and background, as well as discover hidden gems that can be difficult to do without a guide.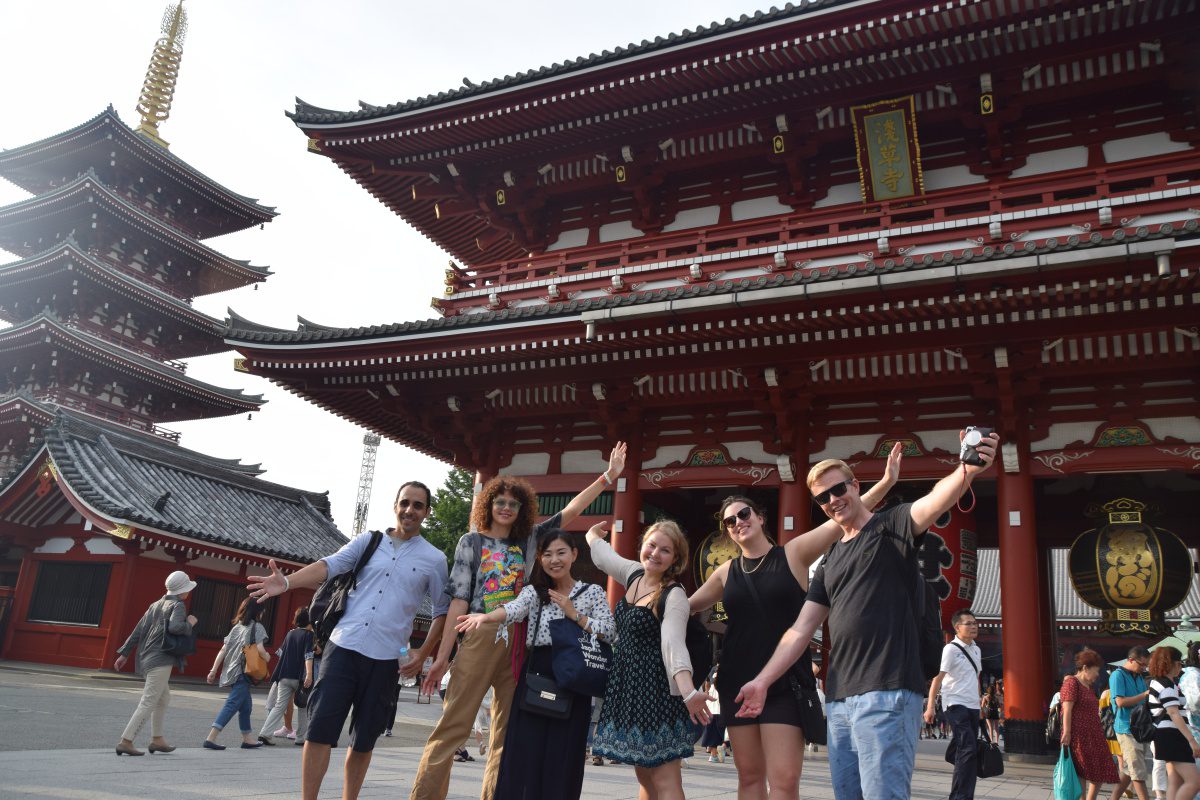 ▶Asakusa Local Bar Crawl (Night Crawl)
Visit some of the locals' favorite izakaya and bars, and soak up Tokyo's drinking scene with your friendly guide. You will visit some fun bars to learn about Japanese sake, food, and nun-yaki (one of Tokyo's specialties). Kampai (cheers)!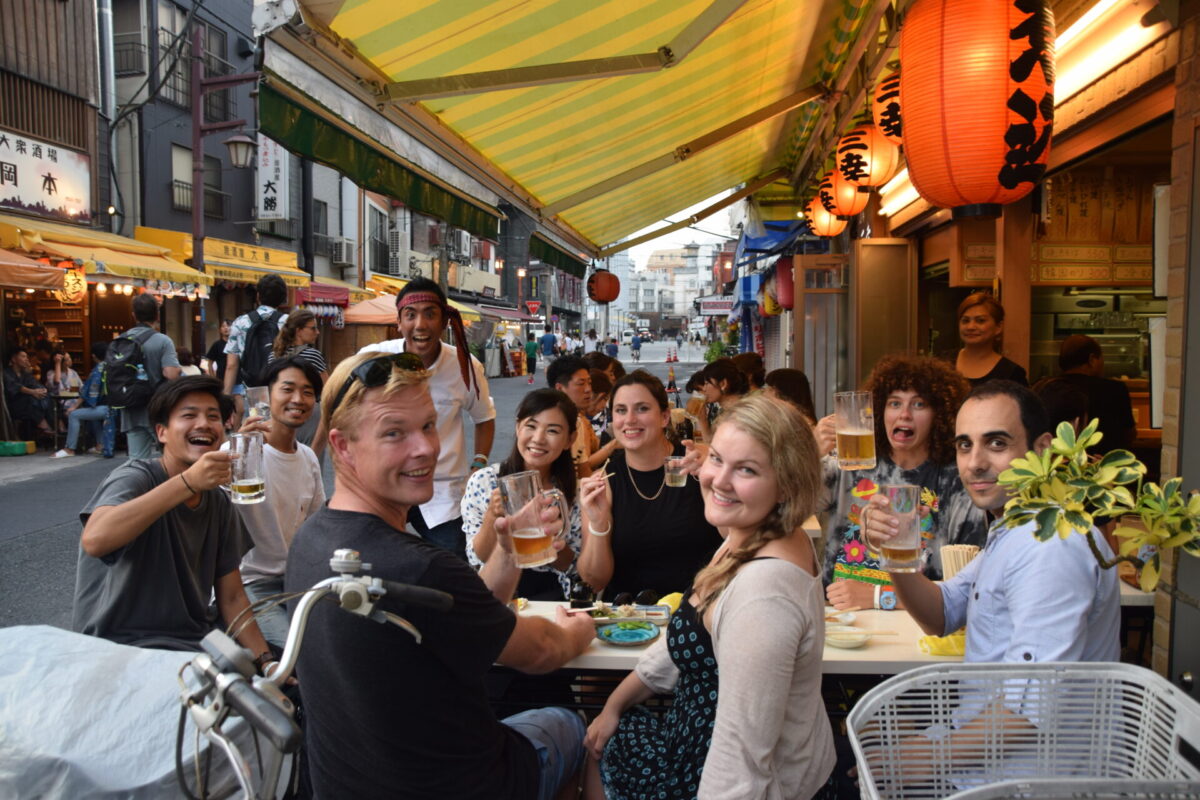 Find the other towers
▶Tourist Packages
If you want to make your trip easier, we suggest you resort to organized trips. There is a wide range of organized trips to meet the needs of every traveler. Click the button below to find the best tour package among the various tour operators!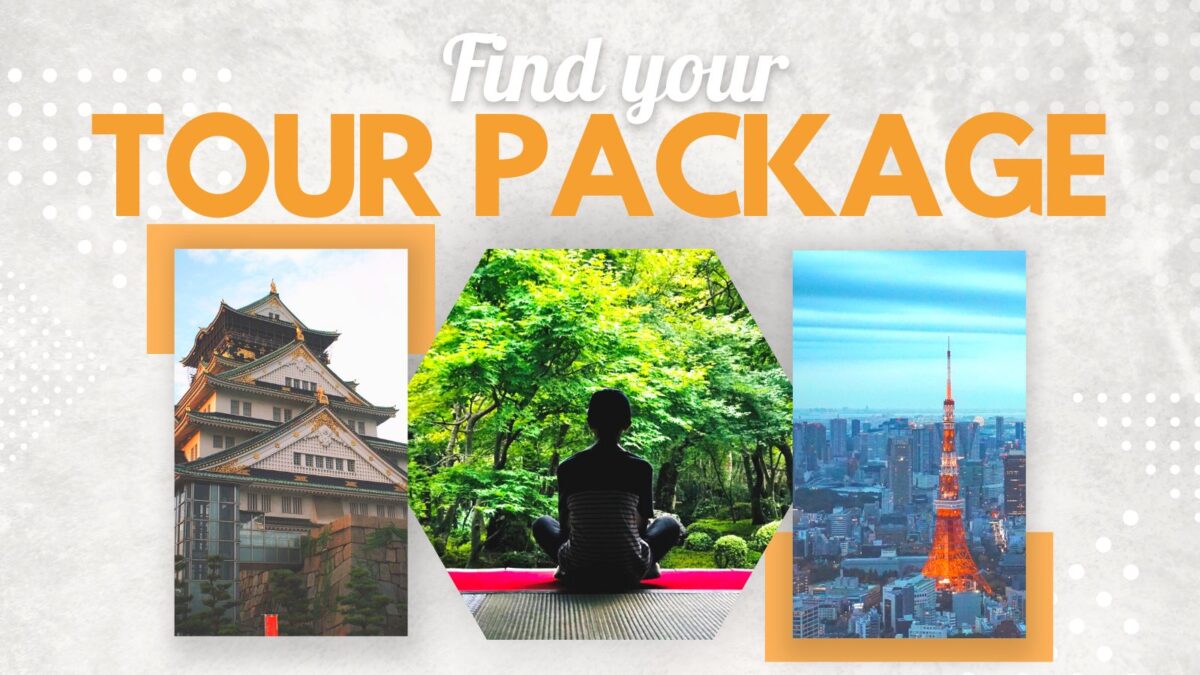 Follow us on Instagram, Facebook, Twitter and TIC Tac for more travel inspiration. Or tag us to be featured!
Have a good trip !
Other articles that may interest you