This post may contain affiliate links. When you click through and make a purchase, we may receive a commission, at no additional cost to you..
Y ryokan it's a traditional type of Japanese accommodation, and a stay in one should definitely be at the top of every to-do list for a trip to Japan. Ryokan are often housed in beautifully preserved historic buildings, making a stay here well worth it, and they also offer delicious traditional foods and sometimes amazing hot springs. In fact, ryokans are often thought to exist mainly in hot spring areas, but in reality, you can easily enjoy the experience of a ryokan stay all over the country. Even in Tokyo, you can find amazing ryokan options, and in this article we will introduce 8 of them.
1.Chashitsu Ryokan Asakusa
For those looking for a relaxing getaway from Asakusa's always bustling atmosphere, Chashitsu Ryokan Asakusa is the perfect place to stay. As the ryokan's name suggests, the rooms are designed to resemble a tea ceremony room (chashitsu). This ryokan is located near the Senso-ji temple, which makes it very accessible and ideal for visiting this popular area. Its top-floor rooms feature private open-air baths with views of Tokyo's Sky Tree.
Official Site: Chashitsu Ryokan Asakusa
Reserve here!
2. L'Edo Sakura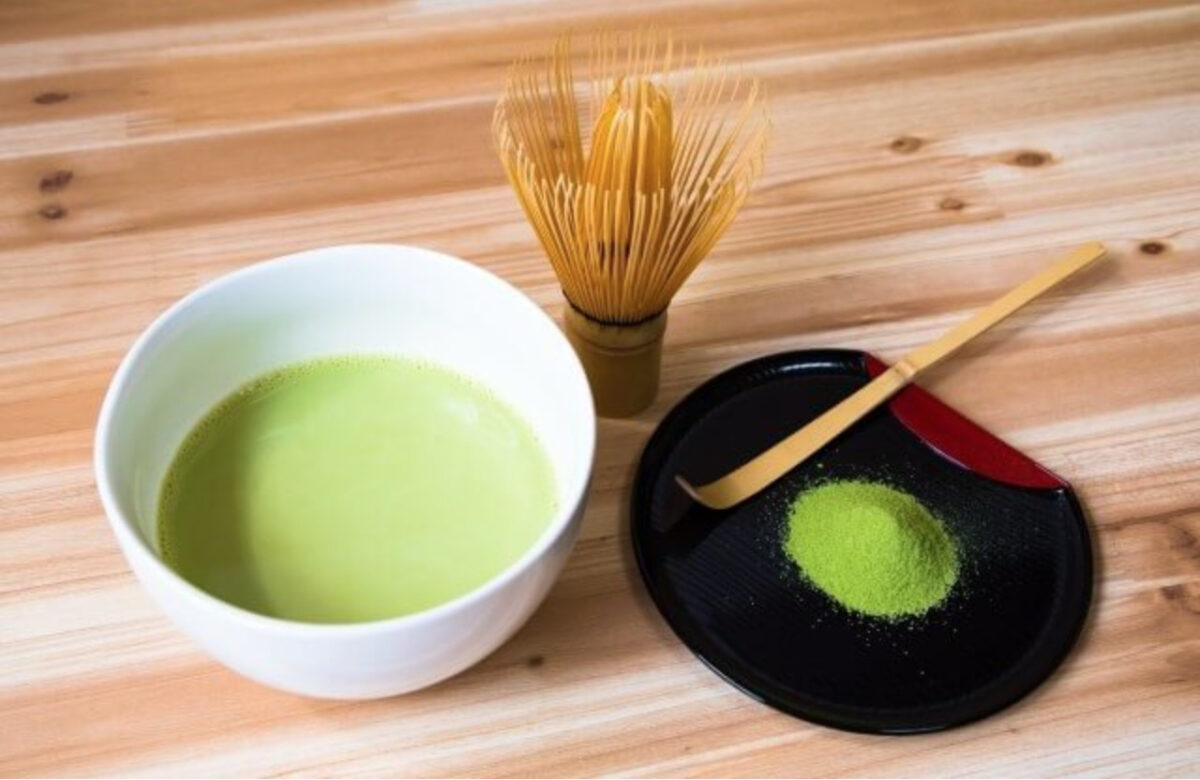 The Edo Sakura is a large ryokan within walking distance of the Uguisudani and Iriya stations. From here, you can easily access famous tourist sites such as Ueno Park, Asakusa, and the Tokyo Heavenly Tree. The interior of the hotel is wrapped in a traditional Japanese-style atmosphere and services include a 24-hour front desk and concierge service. Breakfast is available at an extra charge and you can choose from 4 different breakfast sets, including Japanese and Western-style menus. As a bonus, a tea ceremony is held every morning from 10:00am to 10:30am, which guests are free to attend. If you stay at this ryokan, be sure to partake in this unique experience!
Official website: The Edo Sakura
Reserve here!
3. Onsen Ryokan Yuen Bettei Tokyo Daita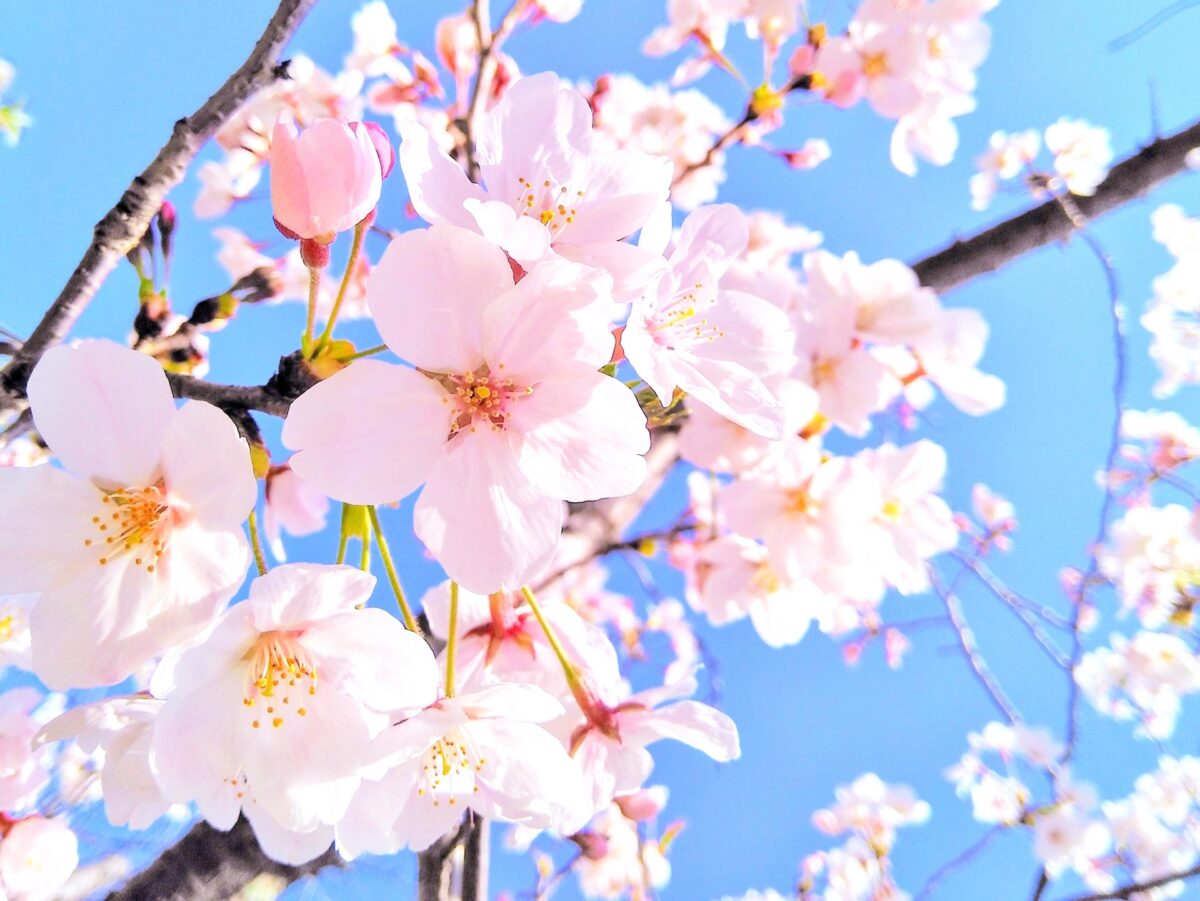 Onsen Ryokan Yuen Bettei Tokyo Daita is located a minute's walk from Setagaya Daita Station in a Japanese-style building with an elegant and traditional exterior. The interior, meanwhile, is designed in a very modern Japanese style. The ryokan offers a variety of rooms, including deluxe rooms with open-air baths and premium rooms with views of cherry blossoms in spring. The restaurant attached to the ryokan is also open for non-resident guests for lunch and dinner. The chef here creates exquisite and beautifully presented Japanese cuisine and sake courses.
Official Site: Onsen Ryokan Yuen Bettei Tokyo Daita
Reserve here!
4. Ryokan Asakusa Shigetsu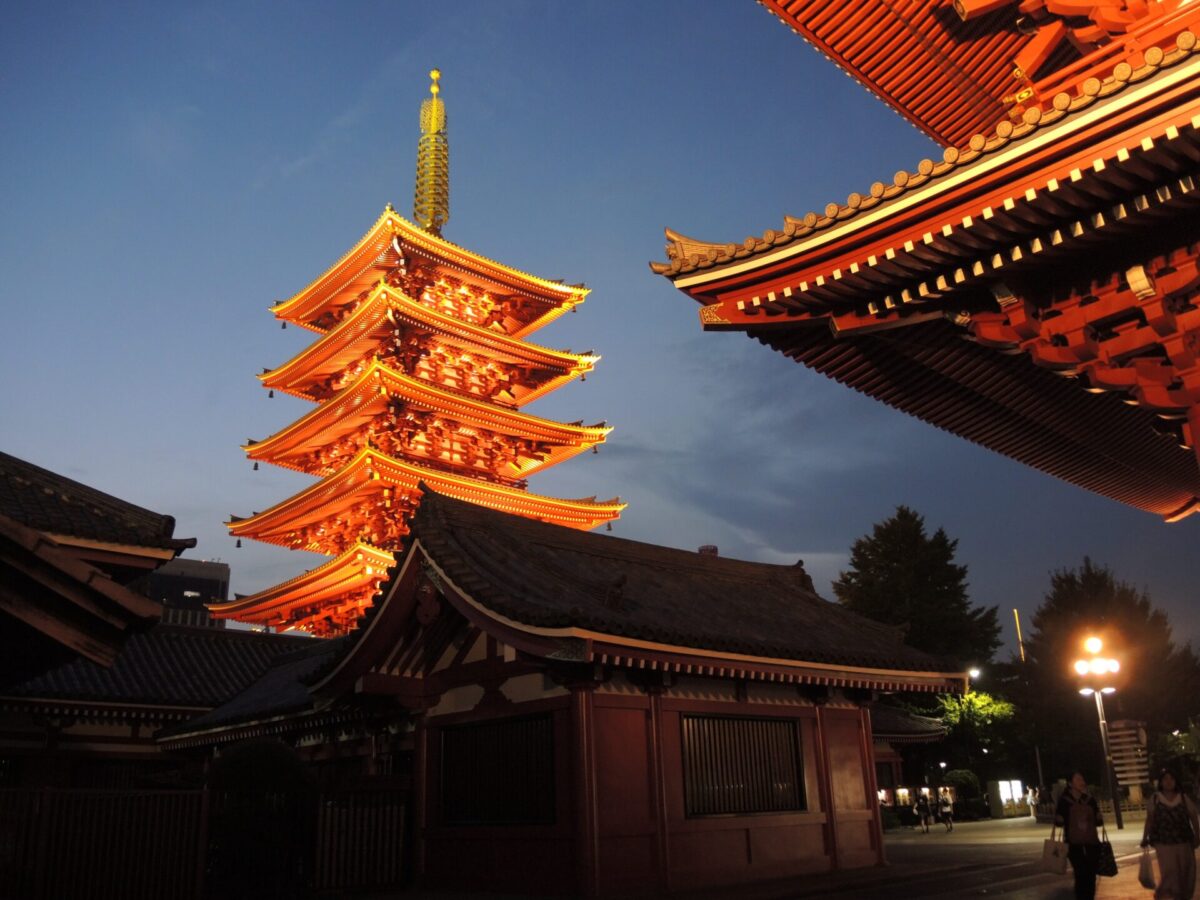 Asakusa Shigetsu Ryokan, located just off Nakamise-dori in Asakusa, is a great place to stay for those who appreciate the traditional atmosphere of this tourist spot. The Japanese-style rooms on the top floor are very spacious and luxurious, and there is also a hinoki (cedar) with a view of the Tokyo Sky Tree and the iconic five-story Asakusa Pagoda. For an additional fee, guests can enjoy a full Japanese breakfast with a variety of side dishes. Western-style meals are also offered, so take your pick.
Official Site: Ryokan Asakusa Shigetsu
Reserve here!
5. Ryokan Kamogawa Asakusa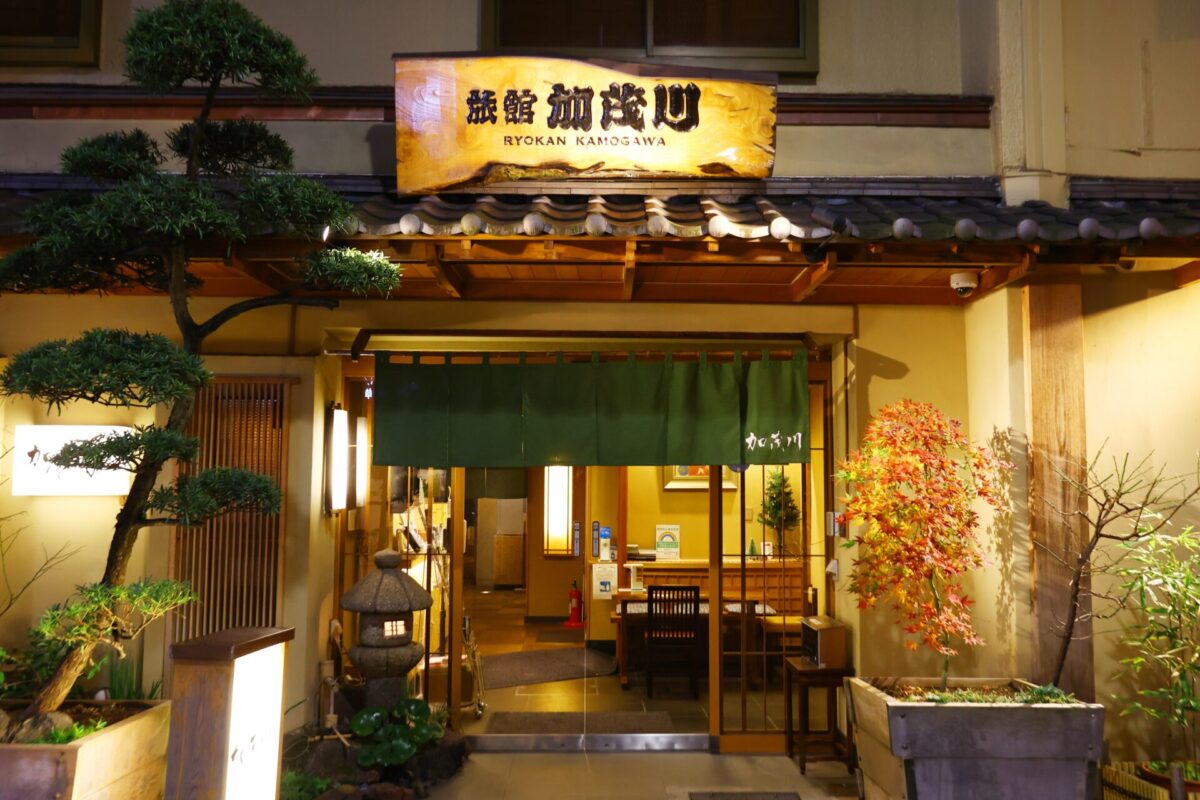 A must-see for all foreign visitors to Tokyo, Asakusa naturally also has a high concentration of ryokan. Ryokan Kamogawa Asakusa offers a full range of hospitality services, including complimentary fresh coffee and a large Japanese-style bathroom that can be used in private. The staff is heureux de vous aider avec des suggestions et des cartes pour les touristic sites et les restaurants d'Asakusa, et la proximité des pharmacies, des dépanneurs et d'autres magasins avec des nécessités quotidiennes, font de ce ryokan une excellente option pour the families.
Official Site: Ryokan Kamogawa Asakusa
Reserve here!
6. Grand Prince Hotel Takanawa Hanakohro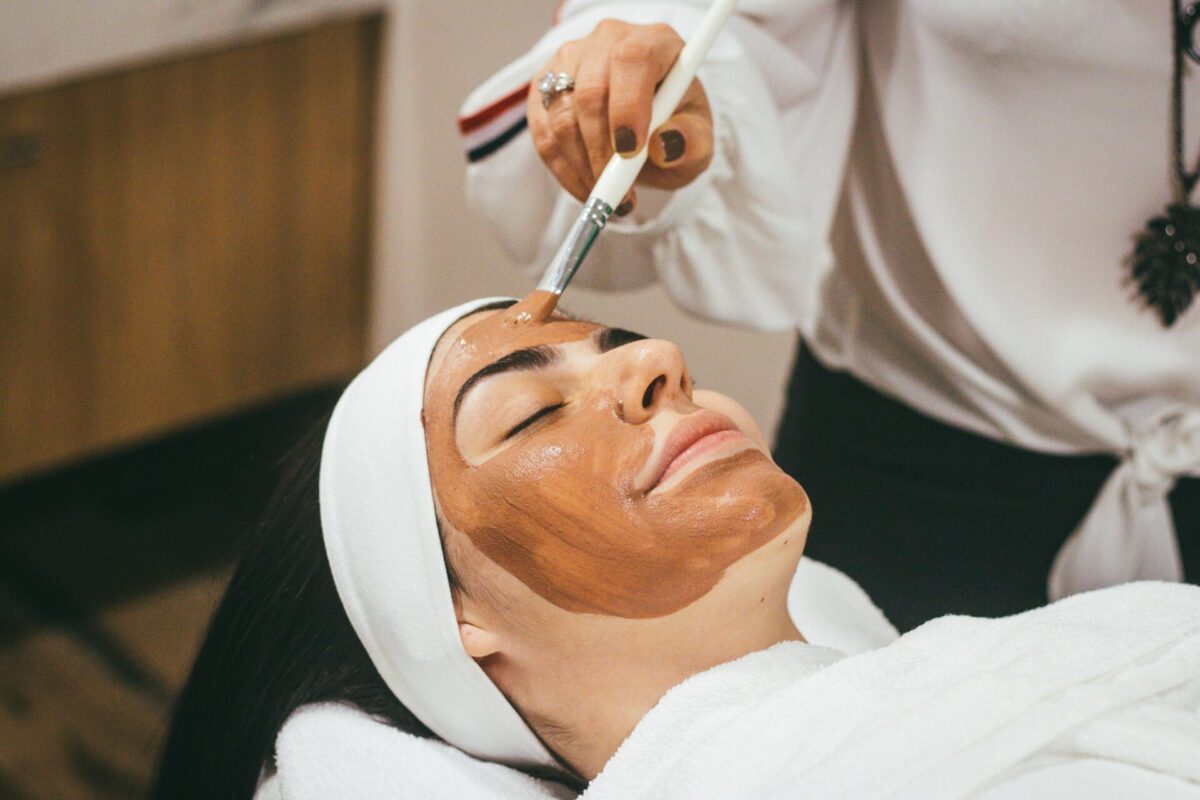 If you want to stay in a Japanese-style room with a touch of luxury, we recommend Grand Prince Hotel Takanawa Hanakohro. To reach this ryokan, you must first enter the Grand Prince Hotel Takanawa, take the entrance dedicated to Hanakohro guests, and then take the elevator to be greeted with a welcoming smile by the friendly staff. One of the facilities available here is a private spa whose design is based on traditional Japanese beauty principles. Upon reservation, you can pamper yourself with a spa treatment or massage to relax after a long day of sightseeing.
Official Site: Grand Prince Hotel in Takanawa Hanakohro
Reserve here!
7. Onsen Ryokan Yuen Shinjuku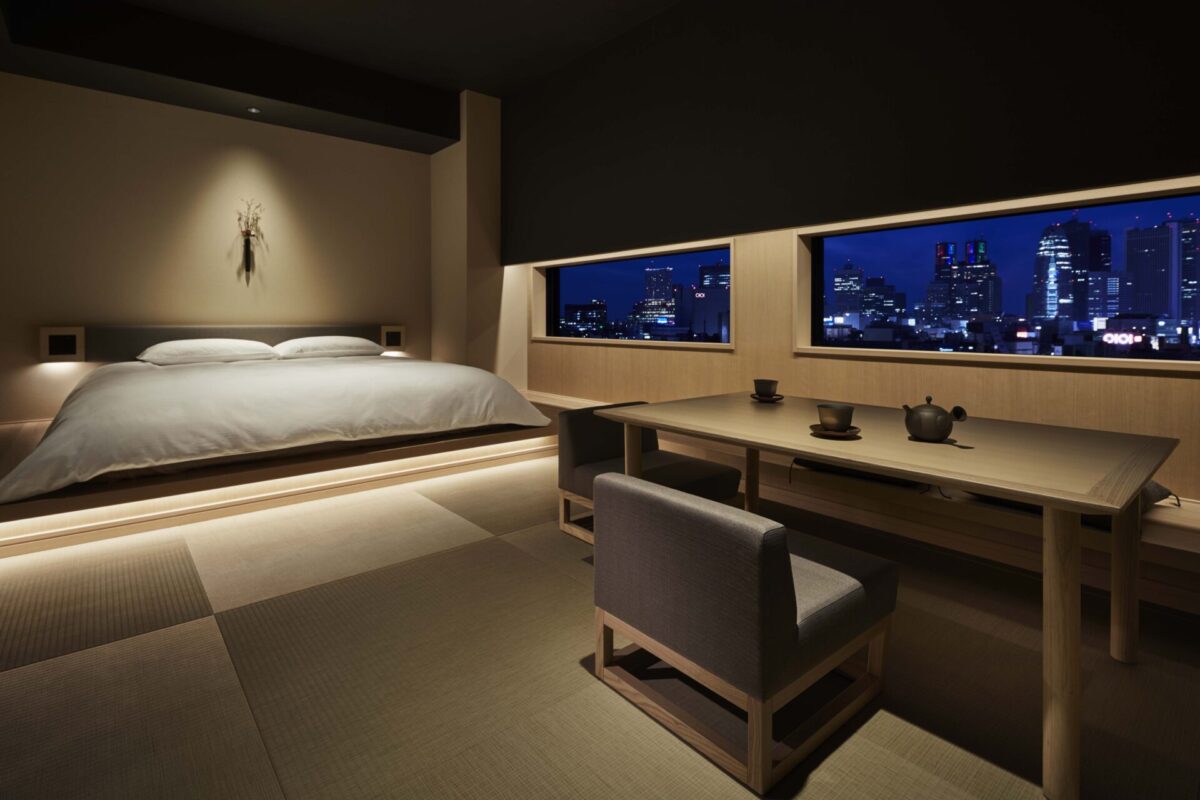 ONSEN RYOKAN YUEN SHINJUKU is located in the heart of Tokyo's bustling Shinjuku district. At this ryokan, guests can enjoy the luxury of hot spring water directly from Hakone in the open-air bath on the top floor, a popular feature of this accommodation. The ryokan has a stylish interior with a modern Japanese design. There is also an on-site restaurant that is also available to non-resident guests, and here you can enjoy authentic Japanese cuisine and sake. the quality of the onsen And the food at this ryokan is exceptional!
Official Site: Onsen Ryokan Yuen Shinjuku
Reserve here!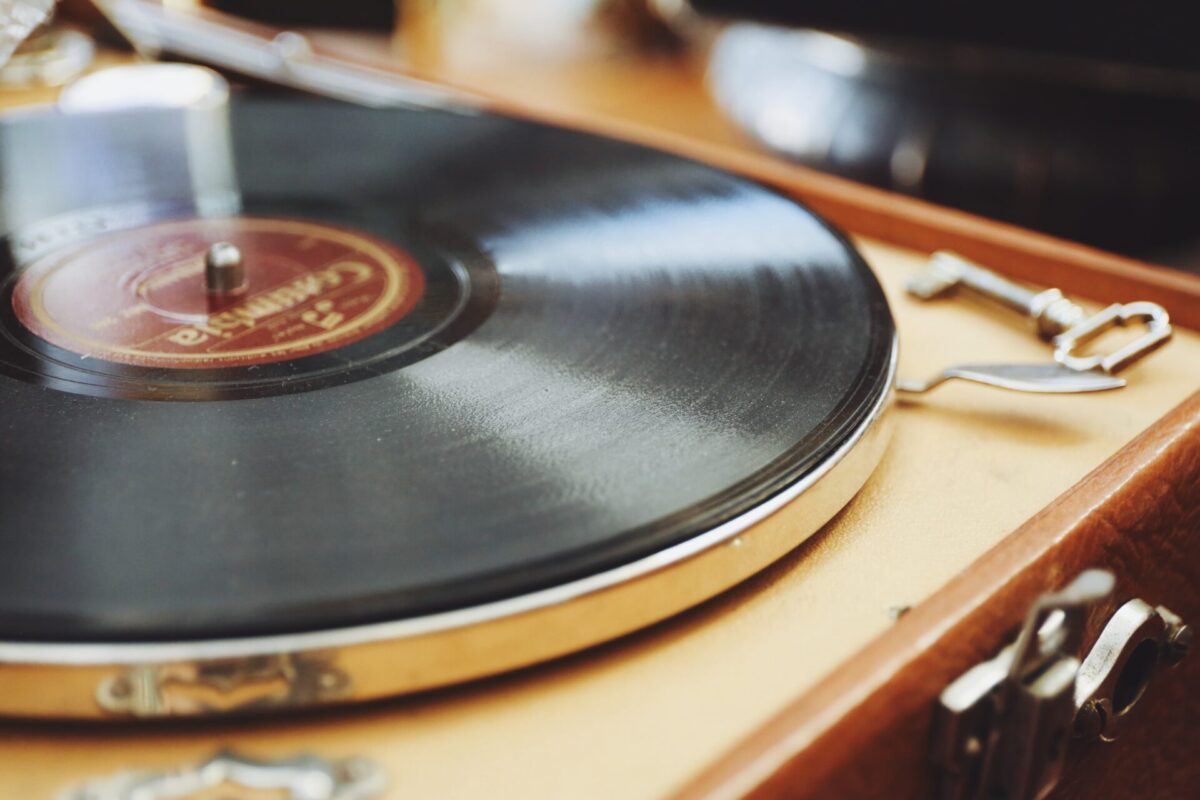 Ryokan Seiko is a retro-style ryokan located in the Suginami district. This ryokan has been designated as a Tangible Cultural Property and the historic building exudes a retro nostalgia. The black phone and gramophone, no longer in use, give the place a Showa-era feel. This unique ryokan is for those who want to relive the warm and old atmosphere of their parents' house.
Website: Ryokan Seiko
Every ryokan featured here has something great to offer its guests, but which one would you like to stay in when you visit Tokyo? A stay in a ryokan is a unique and charming experience, and we highly recommend you try it on your trip to Japan!
Japan Wonder Tours in Tokyo
Japan Merveille Voyage is a travel agency that offers guided tours throughout Japan.
From private walking tours to delicious food tours, we can help you put together the best tours just for you! If you want to explore Japan and learn more about the history and stories of each region you travel to, our knowledgeable and friendly guides will be happy to take you to the best places!
Also, we can provide any assistance you may need for your next trip to Japan, so please don't hesitate to contact us if you have any questions or need help!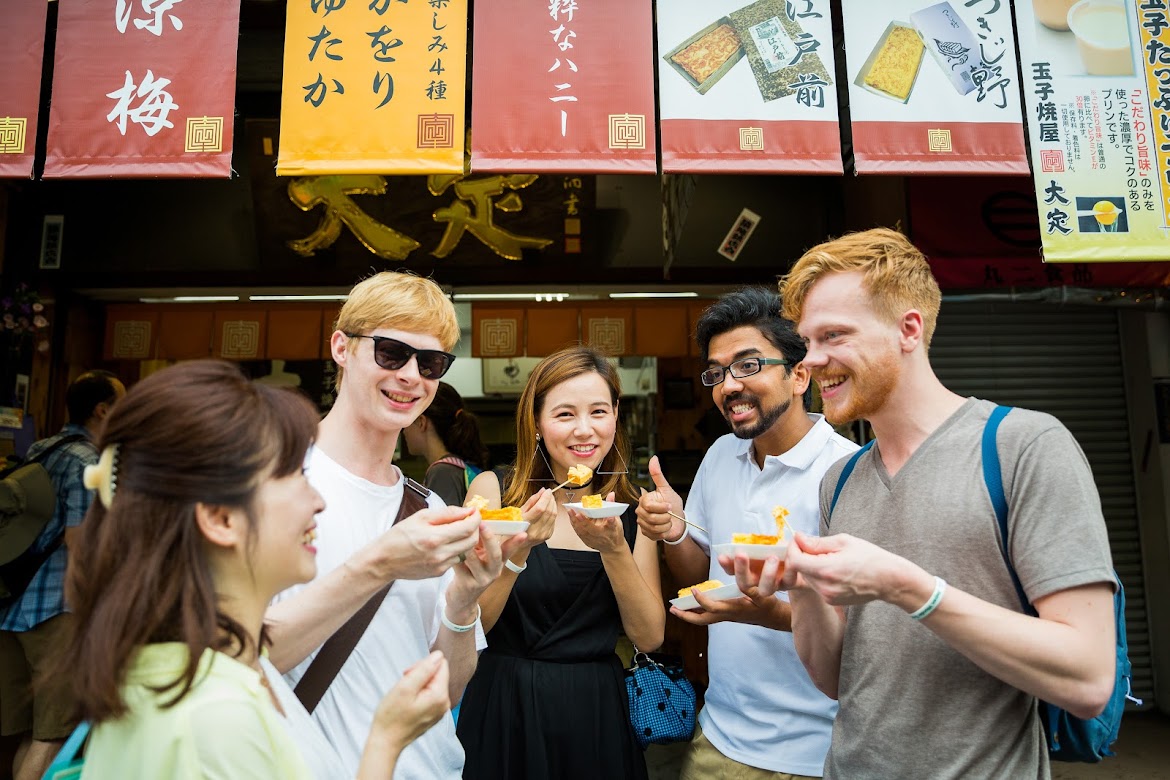 ▶Tokyo Highlights Full Day Private Walking Tour (8 Hours)
There is no better way to explore an area than on a guided tour with an expert local guide. You'll have the chance to learn about Tokyo's interesting history and background, as well as discover hidden gems that can be difficult to do without a guide.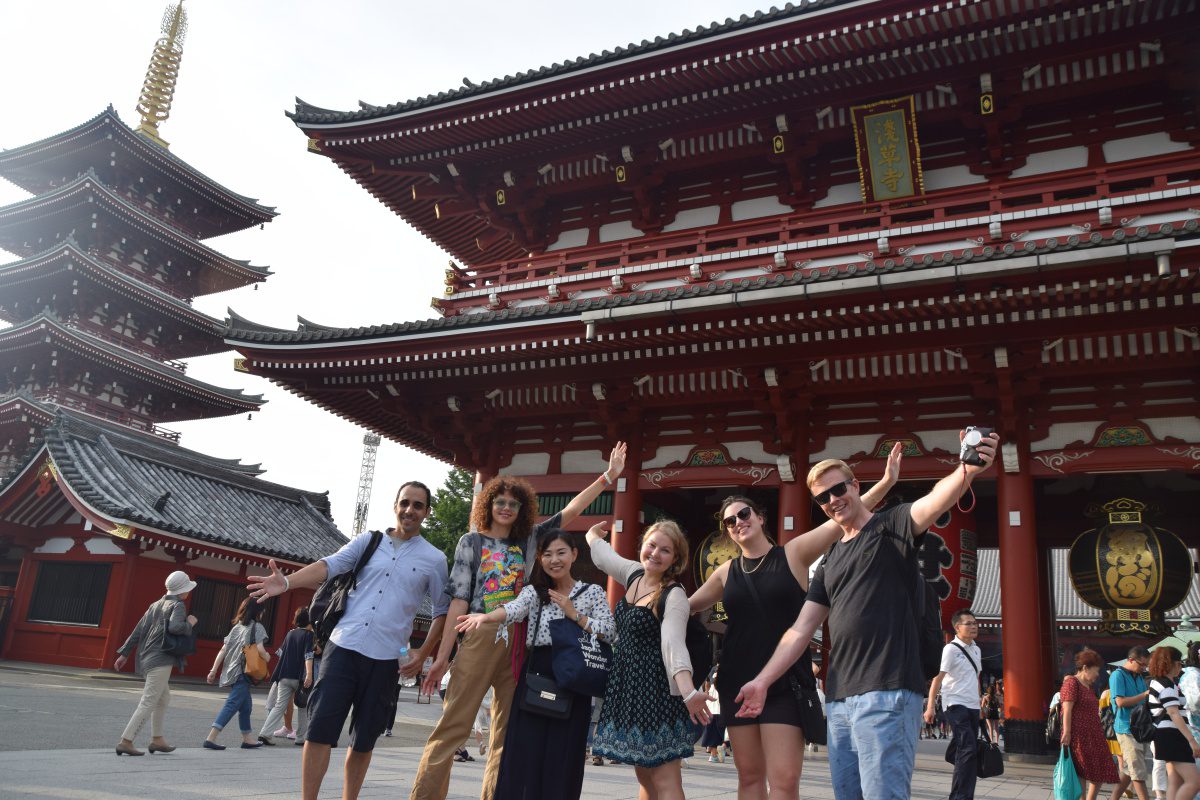 ▶Asakusa Local Bar Crawl (Night Crawl)
Visit some of the locals' favorite izakaya and bars, and soak up Tokyo's drinking scene with your friendly guide. You will visit some fun bars to learn about Japanese sake, food, and nun-yaki (one of Tokyo's specialties). Kampai (cheers)!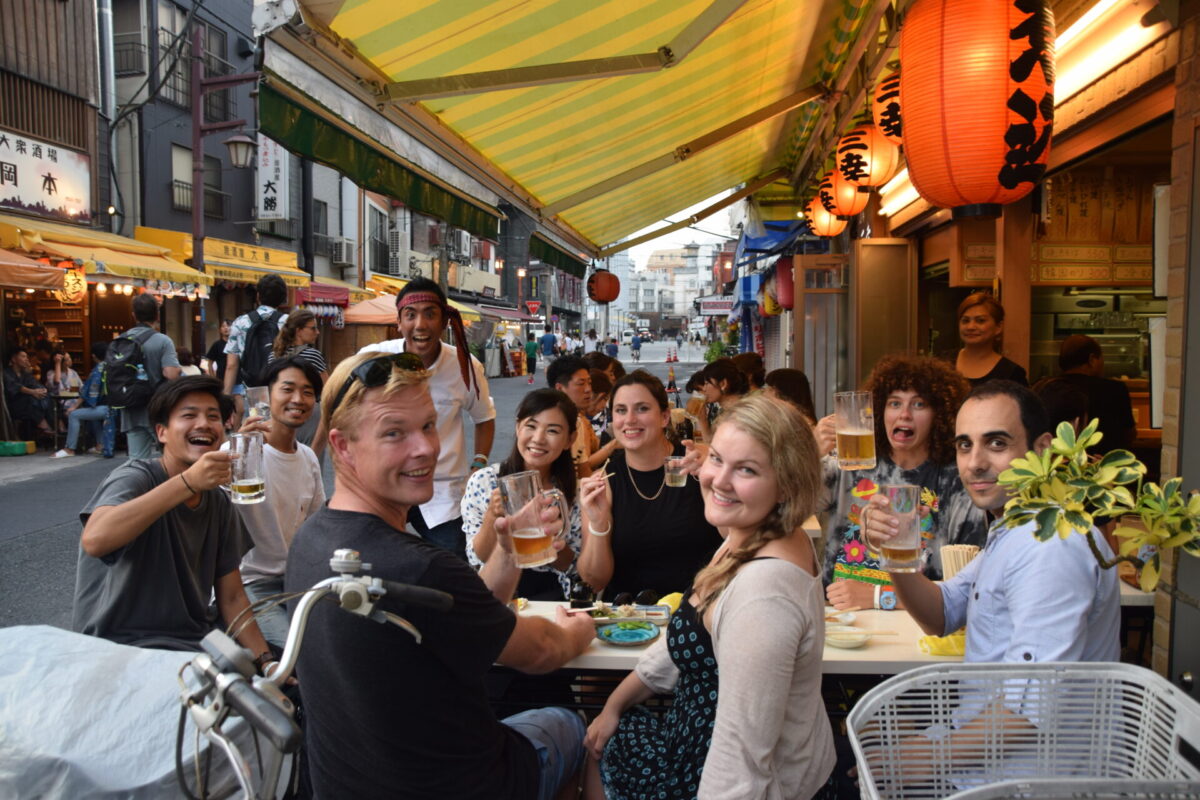 Find the other towers
▶Tourist Packages
If you want to make your trip easier, we suggest looking for packages. There is a wide range of packages to meet the needs of every traveler. Click the button below to find the best tour package among the various tour operators!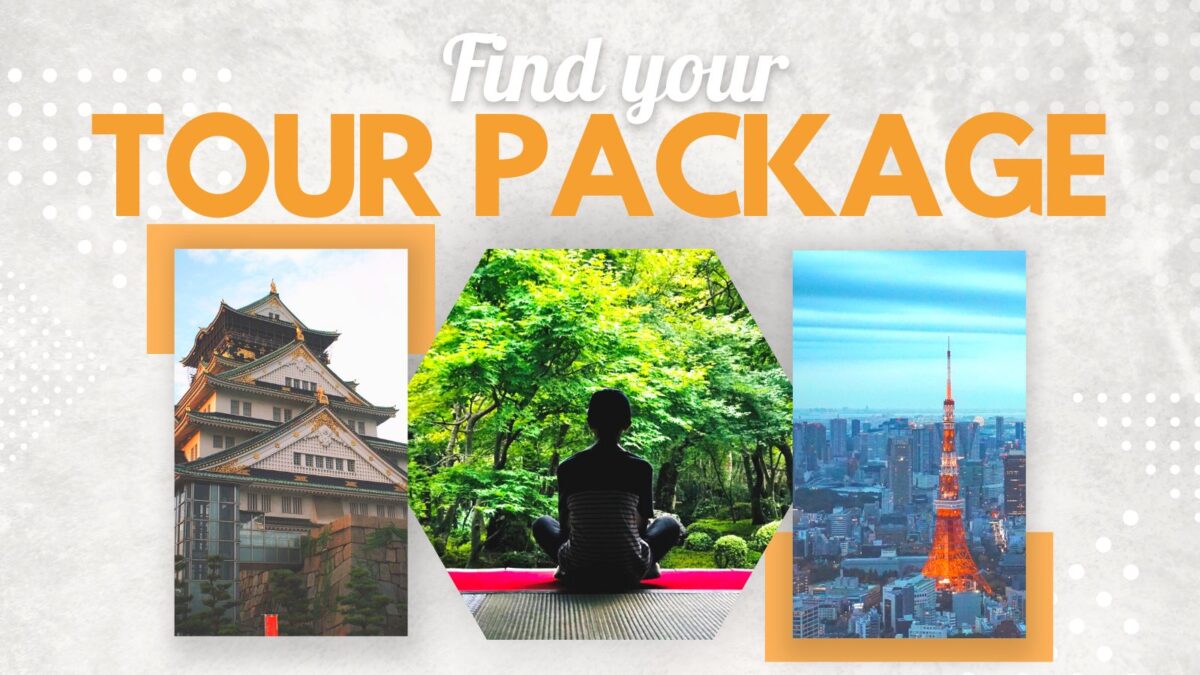 Follow us on Instagram, Facebook, Twitter and TIC Tac for more travel inspiration. Or tag us to be featured!
Have a good trip !