This post may contain affiliate links. When you click through and make a purchase, we may receive a commission, at no additional cost to you.
Welcome to a meat lover's dream. Yakiniku means grilled meat and consists of bite-sized pieces of meat and vegetables cooked on the grill. Brushed or doused in sauce (tare), you can choose from beef, pork, and more. The best part? Grill it to perfection yourself! In addition, several restaurants offer the best beef on the market, from specially bred cattle, producing perfectly marbled, melt-in-your-mouth wagyu. Tokyo is home to thousands of yakiniku restaurants, but here are ten of the best.
1. Yoroniku (Omotesando)
Personalized service and the best wagyu beef take center stage at Yoroniku, where beef is held in high regard. A pioneer of truffled beef, deep-fried breaded sirloins, and its signature silken tenderloin, Yoroniku is often imitated but never equaled. The meat is carefully selected at Hiyama, a butcher shop in Ningyocho that has been in business since 1912. Set dishes are recommended and expert staff will keep an eye on you to ensure you grill the meat with precision. Try their exclusive "secret" sauce that combines perfectly with the dishes. Make a reservation, then look for the dimly lit sign in an alleyway for this unmissable yakiniku experience.
Website: Yoroniku
2. Kunimoto Shinkan (Hamamatsucho)
If lean meat is your desire, this is the place. A choice of three dinner sets featuring prime cuts of meat from Omi, Iwate and Sendai awaits. Known for its chewier meat compared to the melt-in-your-mouth variety, it's not lacking in juicy flavor. But the atmosphere is what really sets Kunimoto Shinkan apart from other yakiniku restaurants. Customers are encouraged to order the games of their choice over the phone when making their reservation so that the service upon arrival is very efficient. The dining room also has a no young children policy and discourages loud noise to ensure meat is the star. Another highlight is the use of a chemical-free charcoal grill to bring out the succulent and smoky flavors of the dish.
Website: Kunimoto Shinkan
3. Rokkasen (Shinjuku)
Famous for shabu-shabu, sukiyaki, and yakiniku, Rokkasen offers some of the best wagyu beef in an all-you-can-eat menu. Specializing in Matsusaka beef, it's a great way to try the famous beef at an affordable price. There are plenty of other menu options here, from succulent crab legs to Korean bibimbap, packed with sizzling shrimp, spinach, mushrooms, and kimchi. Decor can be a bit sparse, but the Honten branch offers exciting views of Shinjuku from its 6th and 7th floors.
Website: Rokkasen
4. Uguisudanien (Taito/Ueno region)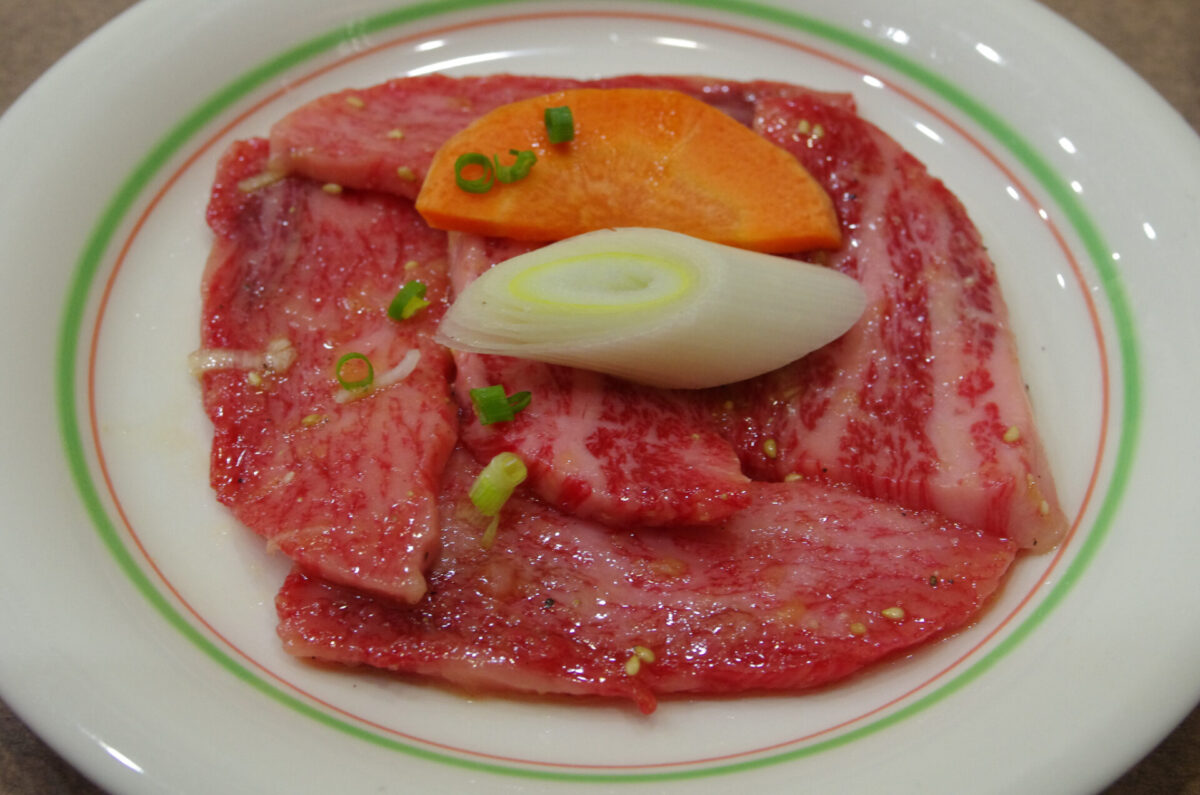 How do you know a restaurant in Japan is good? Look up where the locals congregate. It is rare to find quality yakiniku at such an affordable price as Uguisudanien, which is one reason why this restaurant is so popular with tourists and locals alike. While the price draws customers in, it's the tasty beef and pork selections that keep people coming back. Popular dishes include special rump, egg gukbap, and thick harami. You will likely need an advance reservation for this high-demand grill.
Website: Uguisudanien
5. Kintan (Akasaka)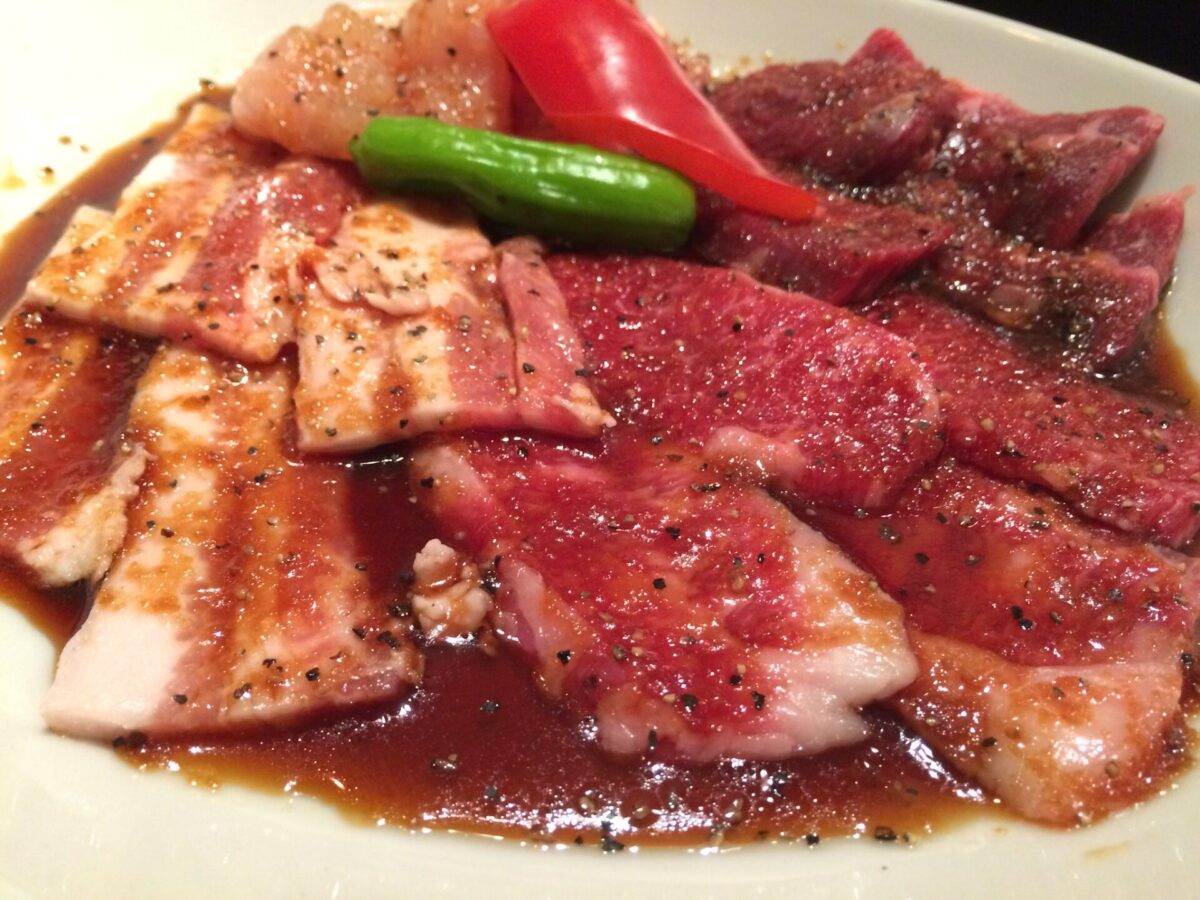 With locations throughout Tokyo, the Akasaka branch offers an elegant and unique experience to indulge all your senses. A self-proclaimed yakiniku and wine pairing, it's a fancy take on grilled meat. Take a seat at the counter where you can revel in the expertise of the chefs who will ensure that each dish is sublime, or enjoy a table in this spacious hideaway. Kintan also specializes in safe and delicious raw dishes like Beef Sushi and the unique yukhoe pizza made with thinly sliced ​​meat. Another highlight is the 30-day aged beef tongue, matured in their dedicated aging facility to ensure all protocols are appropriate.
Website: Kintan
6. Ushigoro (multiple locations)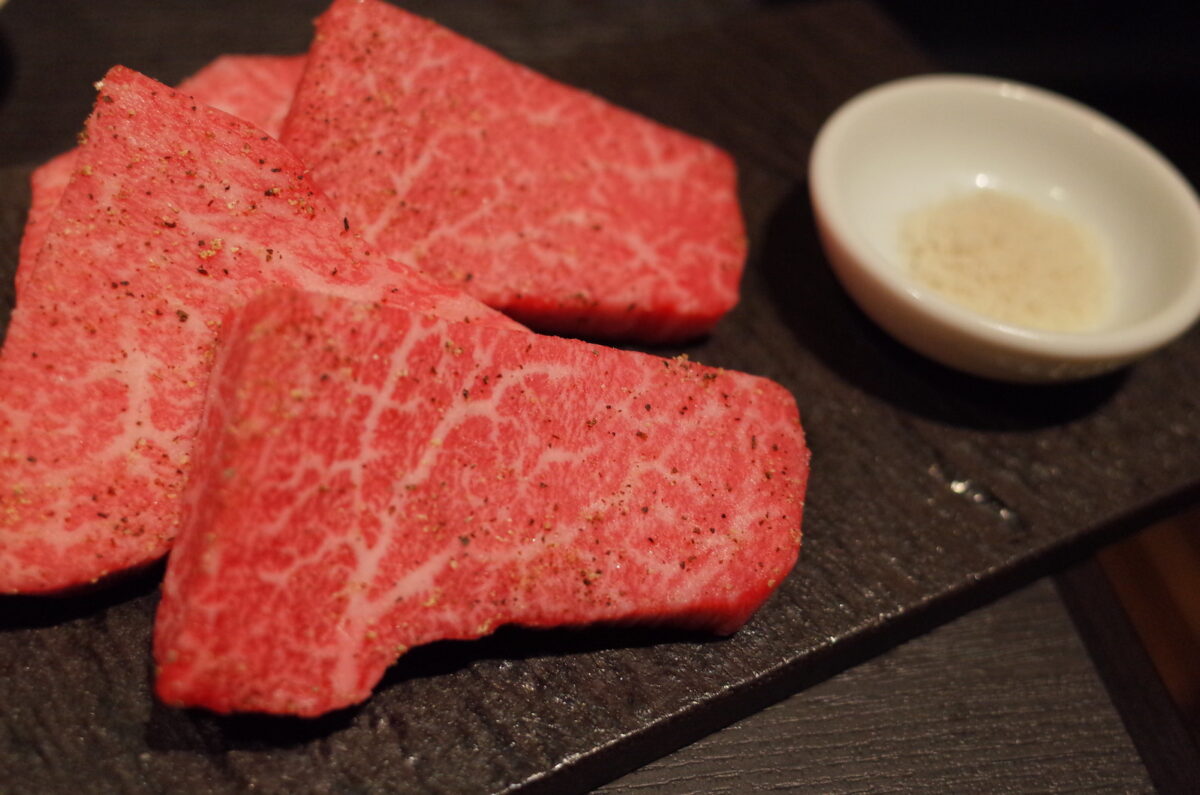 Promising to impress guests with its "meat power," Ushigoro pledges to use only the highest quality A5 Japanese black meat and carefully selected ingredients in its exquisite dishes. You can even taste the sumptuous quality of the rich Omi meat, which is extremely hard to find in Tokyo. The meat is sourced daily from purebred cattle from two farms and is never frozen. Here is a restaurant where you feel like a celebrity; each table has its own room, with a personal chef. Their menu is set plates with dishes like smoked beef, caviar tartare, skirt steak, and boiled kimchi.
Website: Ushigoro
7. Jambo Hanare (multiple locations)
Tokyoites who are serious about meat flock to Jambo Hanare for A5 Kuroge wagyu. Opened in 1988, the restaurant honors the family matriarch who ran a community barbecue for more than 40 years. With branches throughout Tokyo, Hanare Outpost is Jambo's specialty store, serving up family recipes and secret sauces. It's not a big restaurant, so you need to book in advance. Be sure to try the zabuton or "little pillow," a delicious but often overlooked cut from the shoulder area of ​​the cow. Another must-try dish is the luxurious noharayaki, thinly sliced ​​beef that is served rolled and dipped in beaten raw egg before eating. There's also the incredibly hearty fatty wagyu rice topped with steak, which you must order when making your reservation. Small appetites need not apply; prepare to be so stuffed you'll feel meat drunk after your feast.
Website: Jambo Hanare
Try to get a reservation at this cheeky-named restaurant for a relaxed atmosphere. Owned by head chef Mr. Sato, it's a pun on his name and his chateaubriand, the cut of meat that's central to his establishment. At just 600 grams of beef chateaubriand, the price can often be prohibitive, but the taste is worth it, and Sato aims to make it accessible. It's also a popular spot for those who generally find yakiniku too heavy. The leaner cuts offered here will satisfy with a smaller calorie footprint. Don't miss their signature dish, the buri-meshi, a soy butter and rice chateaubriand topped with uni and caviar.
Website: Sato Briand
9. Jinbocho Food Center (Kanda Jinbocho)
If beef isn't all you're craving, Jinbocho Meat Center has your Gunma beef and prefectural Joshu pork offerings. Gunma is famous for its crystal clear and delicious water, which contributes to the delicious aroma and flavor of this meat. A lot of care and work is required to raise cattle, including the addition of Japanese plums (ume) to their diet, and this is also reflected in sweet and savory morsels for the customer. Jimbocho Meat Center also prides itself on hygiene and cleanliness, ensuring their meat passes stringent inspections. This means that everything on the menu is of the highest quality, and it shows in the consistent 5-star reviews.
Website: Jinbocho Meat Center
10. Daikanyama Yakiniku Kaneko (Daikanyama)
Start with an Omakase platter of assorted cuts, hand-picked by the owner and chef, before moving on to the rest of the menu if you still have room. This style is a unique take on a yakiniku menu, but it's perfect for anyone who wants to relax but isn't sure what to order. One of Yakiniku Kaneko's strengths is the sauce. Added to enhance the flavor of meat without overpowering it, it works in harmony with beef to bring out the best flavor. Reservations are required as the restaurant can only accommodate a few guests at a time, adding a warm and intimate atmosphere to your dinner.
Website: Daikanyama Yakiniku Kaneko
No matter your budget or taste, there is yakiniku for everyone in Tokyo. Why not try as many restaurants as possible? If you're still not sure where to start (because they all look so good!), book a food tour with Japan Wonder Travel and explore your taste buds with a professional.
Japan Merveille Voyage is a travel agency that offers guided tours throughout Japan.
From private walking tours to delicious food tours, we can help you put together the best tours just for you! If you want to explore Japan and learn more about the history and stories of each region you travel to, our knowledgeable and friendly guides will be happy to take you to the best places!
Also, we can provide any assistance you may need for your next trip to Japan, so please don't hesitate to contact us if you have any questions or need help!
▶Tourist Packages
If you want to make your trip easier, we suggest looking for packages. There is a wide range of packages to meet the needs of every traveler. Click the button below to find the best tour package among the various tour operators!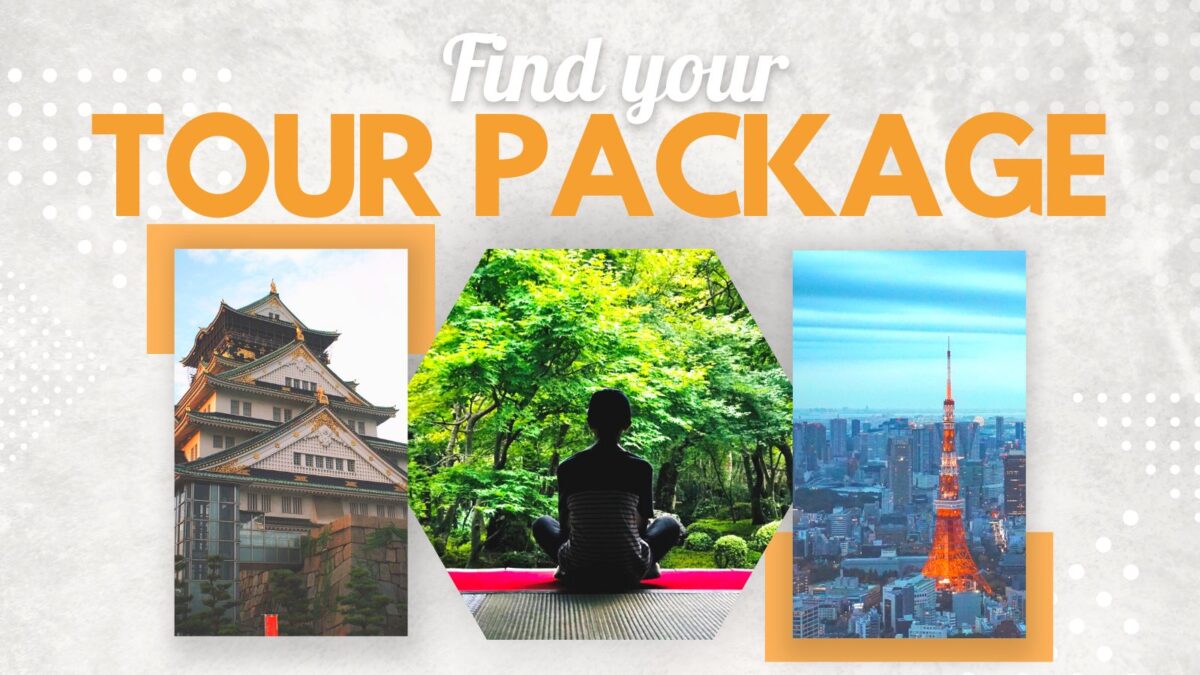 Follow us on Instagram, Facebook, Twitter and TIC Tac for more travel inspiration. Or tag us to be featured!
Have a good trip !
Other items you may like