This post may contain affiliate links. When you click through and make a purchase, we may receive a commission, at no additional cost to you.
Japan is a prime example of a culture that weaves its long and fascinating history with ever-changing modern elements. There are many places across the country where you can immerse yourself in this unique combination, and Asakusa is one of the most diverse in Tokyo! Here you can ride a roller coaster, dine with a Geisha, jump in a bar or admire the horizon from the highest tower in the world. Not to mention, shop for awesome souvenirs! Whatever kind of experience you're looking for, you're sure to find it here in Asakusa!
▼Book our Asakusa Pub Crawl!
Asakusa Local Food and Bar Crawl [Evening Tour]
Our knowledgeable guides will share their knowledge of the area and give you tips on the best local bars, restaurants and places to explore. Kampai ("Health" in Japanese…
1. Senso-ji Temple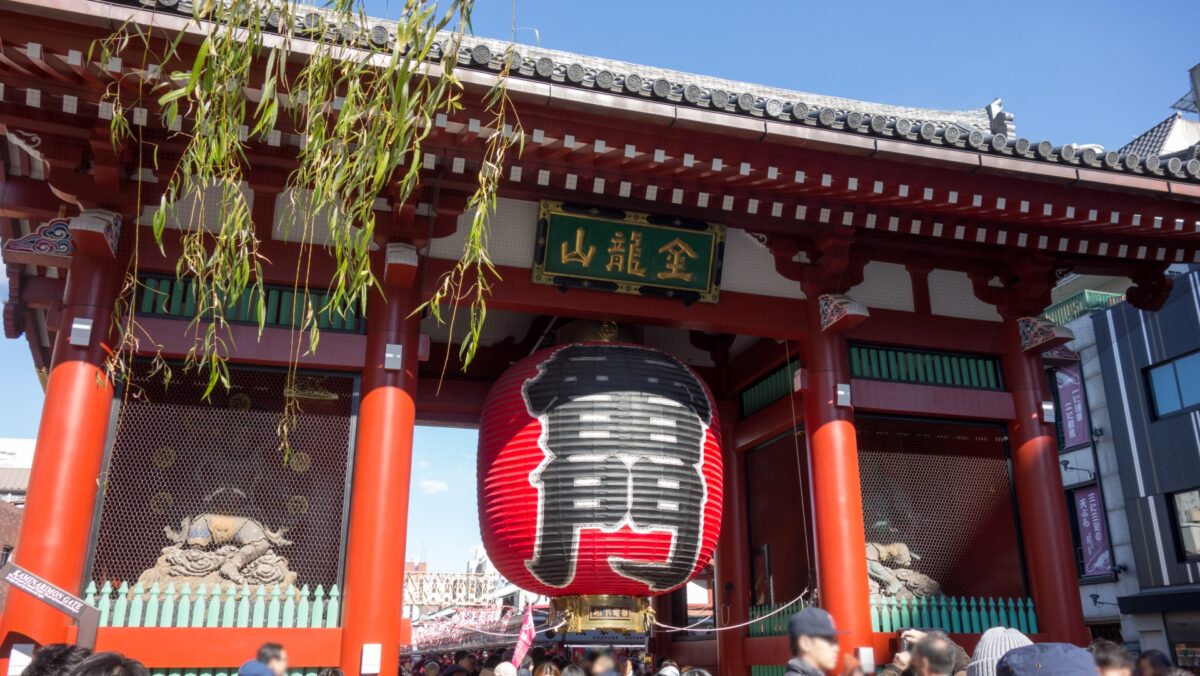 Start your Asakusa adventure by visiting the famous Sensō-ji Temple! This temple is one of the most visited in Japan by visitors, and with good reason. Between the huge paper lantern out front, the huge statues of gods, the shops, and the pagodas, it's a great way to dip your toes into Japanese culture in a fun way! The temple is one of the oldest Buddhist temples in Japan and is remarkably maintained. The temple hosts a variety of events and even on normal days it feels so vibrant with its long shopping street, bustling atmosphere and surrounding activities and restaurants. Be sure to pay homage, pray at the shrine, and get your fortune!
2. Nakamise Dori and memories/sweets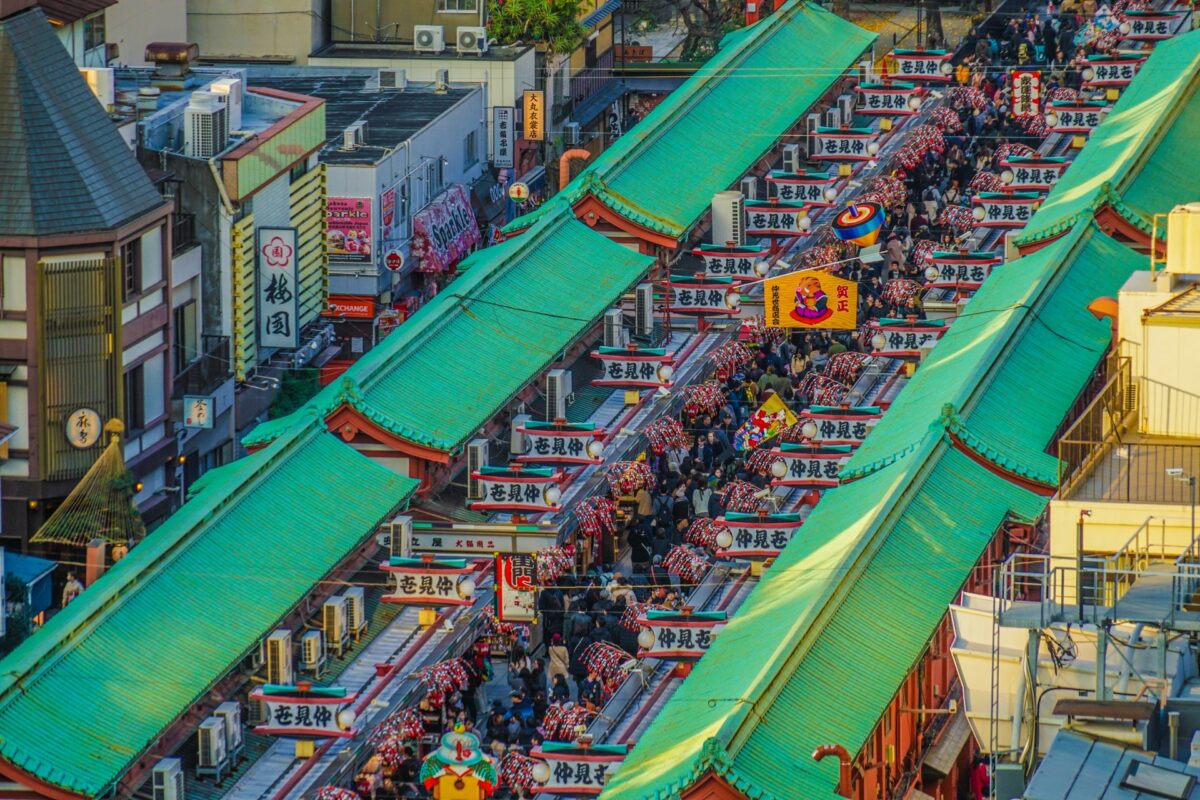 Do you want to go shopping in Sensoji? Well, let's take a closer look! Nakamise Dori is the name of the street that you will inevitably walk down when visiting Sensoji. Home to around 90 shops selling all kinds of traditional souvenirs, some of which are handmade. There are also many places to eat something. A good place near the front of the road to check out is Kibi Dango Boutique! These slightly sweet treats are a must. Keep an eye out for the bunny logo! Many restaurants can also be found on the adjacent roads. If you're hoping to take home a unique gift for someone, this is a great place to look around!
3. Asakusa Local Food and Bar Crawl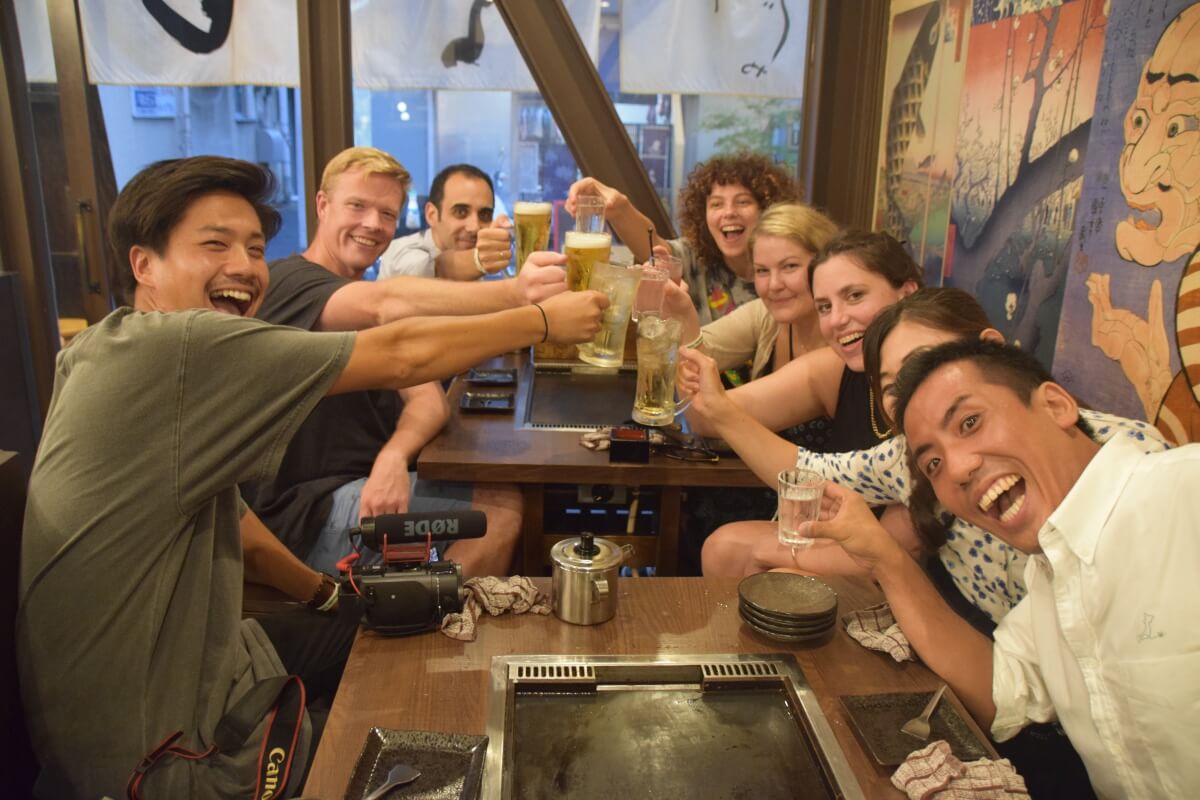 Asakusa is also known for its plethora of restaurants lining the streets offering tons of local food and drink. It is a well-known activity for jumping from one place to another, getting different types of food and drink, and going on adventures. There are so many different places that you might get overwhelmed! Fear nothing. We have the tour to back this fun idea! If you want to meet up with like-minded people and have fun meeting locals and trying a variety of refreshments, sign up and enjoy! But if sightseeing isn't your thing, don't worry! Either way, if you're in Asakusa at night, it's an incredibly fun thing to recharge after a day of shopping and sightseeing. If you are interested in visiting, please see our link below.
Asakusa Local Bar Crawl (Night Crawl)
Asakusa Local Food and Bar Crawl [Evening Tour]
Our knowledgeable guides will share their knowledge of the area and give you tips on the best local bars, restaurants and places to explore. Kampai ("Health" in Japanese…
4. Hanayashiki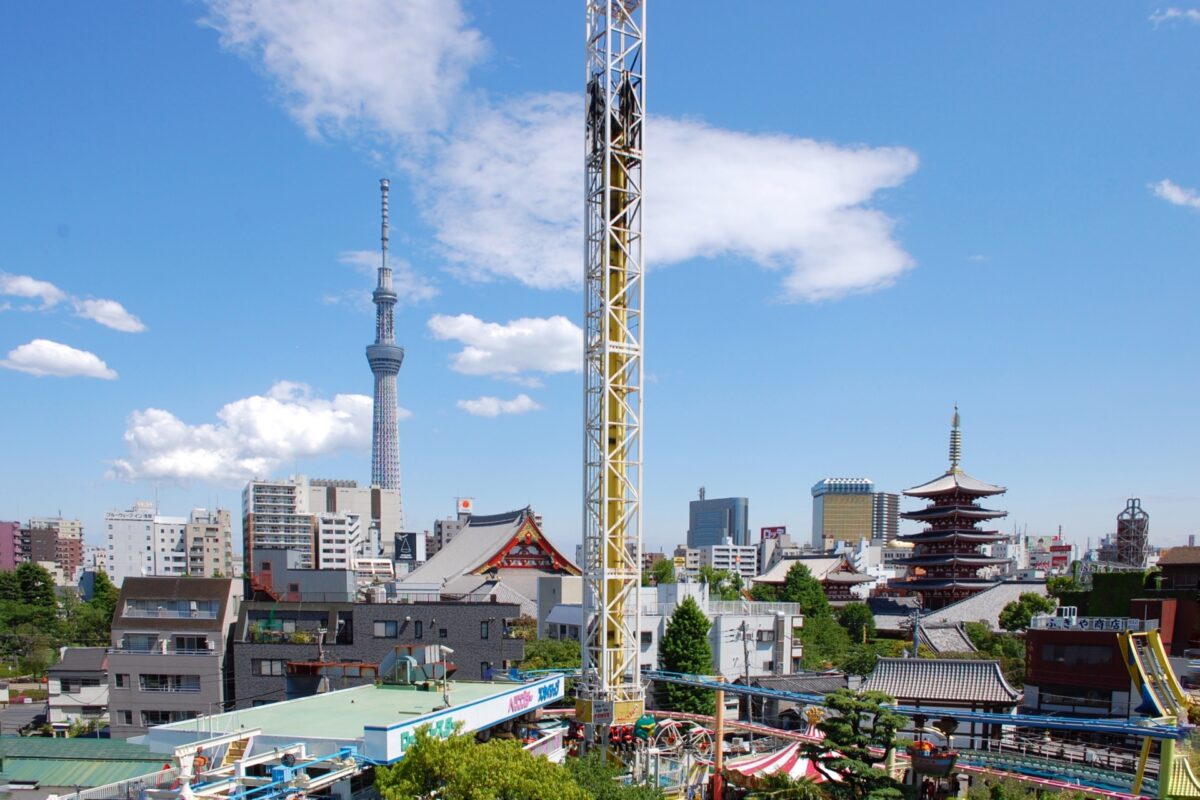 Immerse yourself in some old Edo atmospheres and festive themes at Japan's oldest amusement park! The Theme Park The theme park is a throwback to the past with its collection of old-school rides and attractions. Despite its 5,800-square-meter size, Hanayashiki can fit many rides and attractions on its small site, including a Ferris wheel, haunted house, maze, and even a 60-year-old roller coaster.
5. Nishi Sando Shopping Street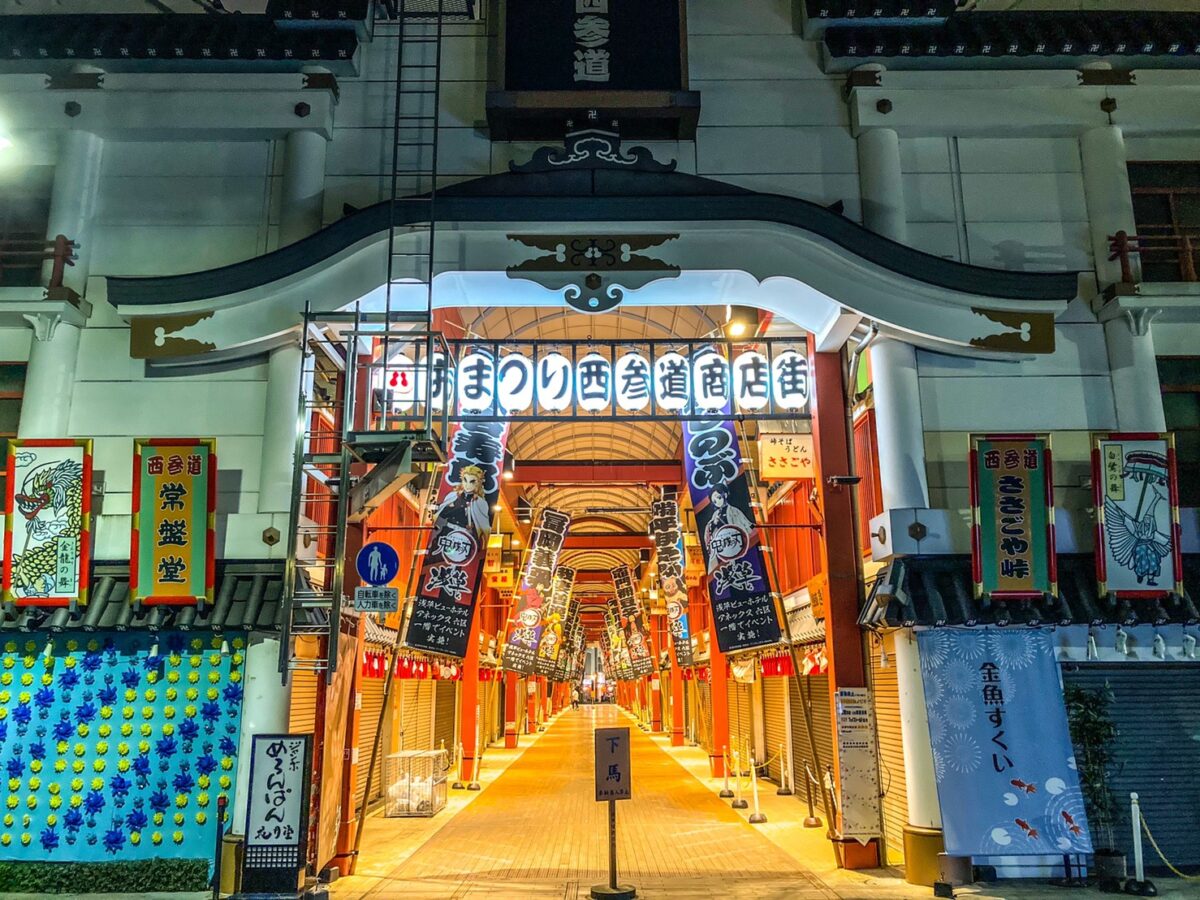 Nishi Sando Shopping Street is known for its festival-inspired aesthetic, as the surrounding area is known for all the festivals that take place throughout the year. It's full of folk characters, bright colors, and unique shopping opportunities! Several stores in the area specialize in selling traditional Japanese clothing such as kimonos, party costumes, stage costumes, and accessories. It will be fun and will remind you if you have ever been to a Japanese festival or an inspiration to attend! Be sure to check out the Ukiyo-e paintings if you love wood block art!
6. Views of the Tokyo Skytree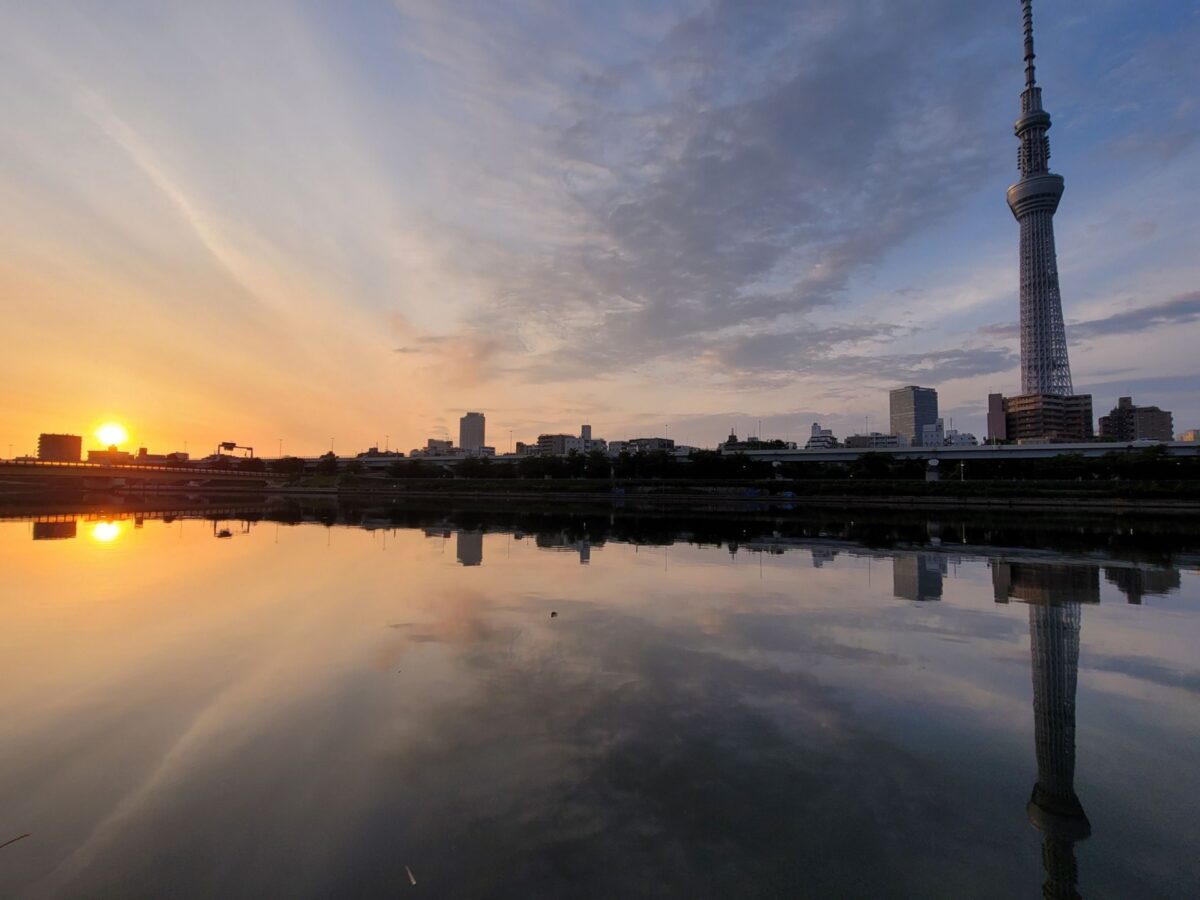 Tokyo Heavenly Tree is an epic experience. Here you can truly understand the scope of Tokyo's size and density. This tower, the tallest in the world, peaks at 634 meters and offers a 360-degree view unprecedented in Japan. It is also the main television broadcast tower in Tokyo. Observation platforms are at 350m and 450m, with the higher option being a bit more expensive. Not only is it incredible to see the city and the bay from these heights, it is also an incredible spectacle to see it from various places. It really stands out and adds uniquely to the skyline, contrasting beautifully with the old elements.
Get your discount tickets for Tokyo Skytree here
7. Sumida River Cruise
The Sumida River receives a lot of attention throughout the year, be it fireworks festivals, adjacent landmarks, riverside cafes, gardens, or evening strolls. Sure, the sides are packed with fun, but you won't be completely satisfied until you've tried it! There are several types of cruises. Still, you'll get stunning views of surrounding iconic structures like the Skytree and Asahi Brewery's golden flame. Navigating a river can't seem like a boring plan on a sunny day with a lot of things to do before and after!
If you plan to visit Sensoji (and you definitely should), you'll definitely see the rickshaws. It's a fun and unique experience because a guy takes you to see some sights. He may just be one guy, but they all seem to have enough leg muscle for two, no kidding. Jokes aside, it's a lovely experience, and the men pulling the rickshaw are very friendly and easy to talk to, as long as they speak their language or you speak yours! The rides are overhauled to be surprisingly smooth, despite the obstacles!
9. Asakusa Cultural and Tourist Information Center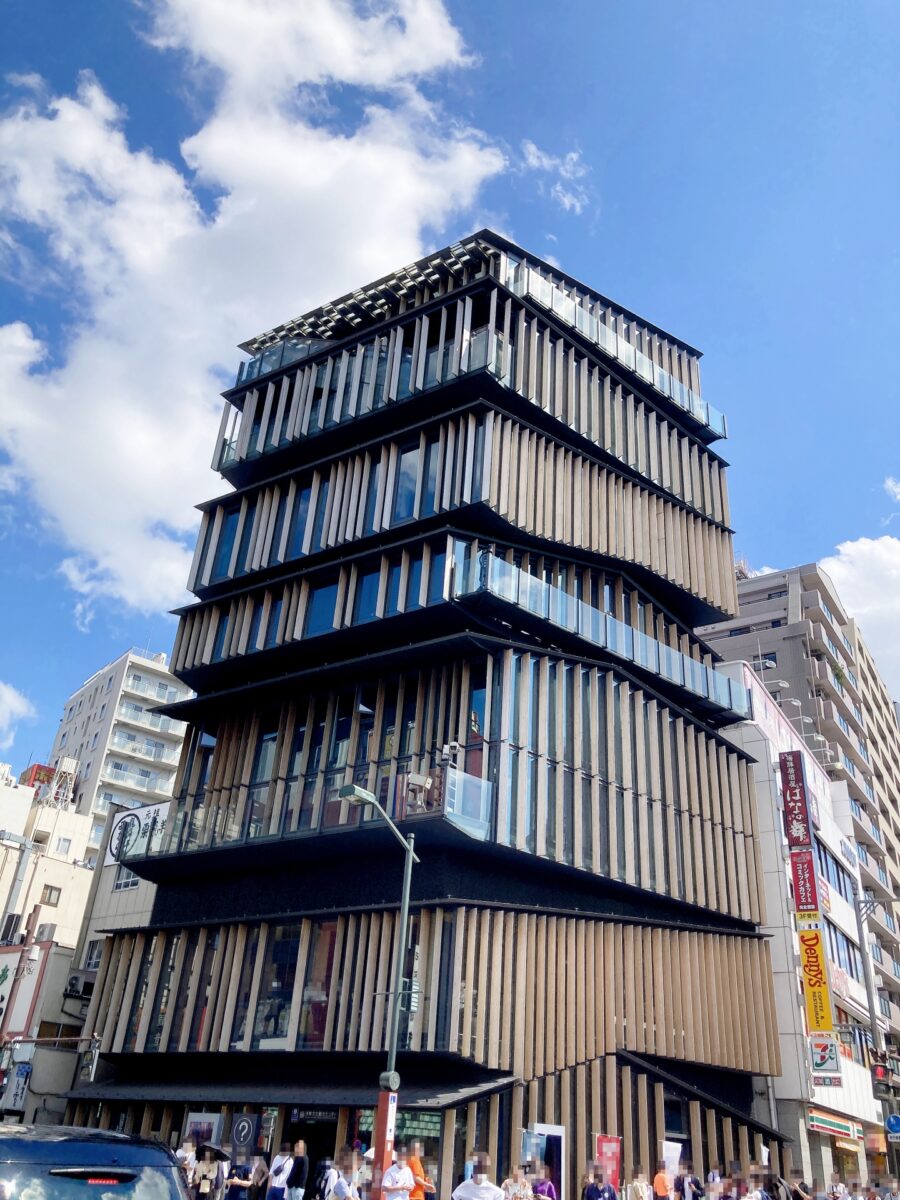 This place is a great place to stop and get help figuring out where to go and maybe take a break from touring! It's not that bad either; The unique exterior architecture is certainly an eye-catcher! You'll find tons of guides to the area, tours (some of which are free), a cafeteria, and multilingual staff to assist you. If you're trying to maximize your itinerary, this is a great place to stop and perhaps gain some new insights and personalized advice, along with a nice cup of coffee or tea!
10. discover the culture of the geishas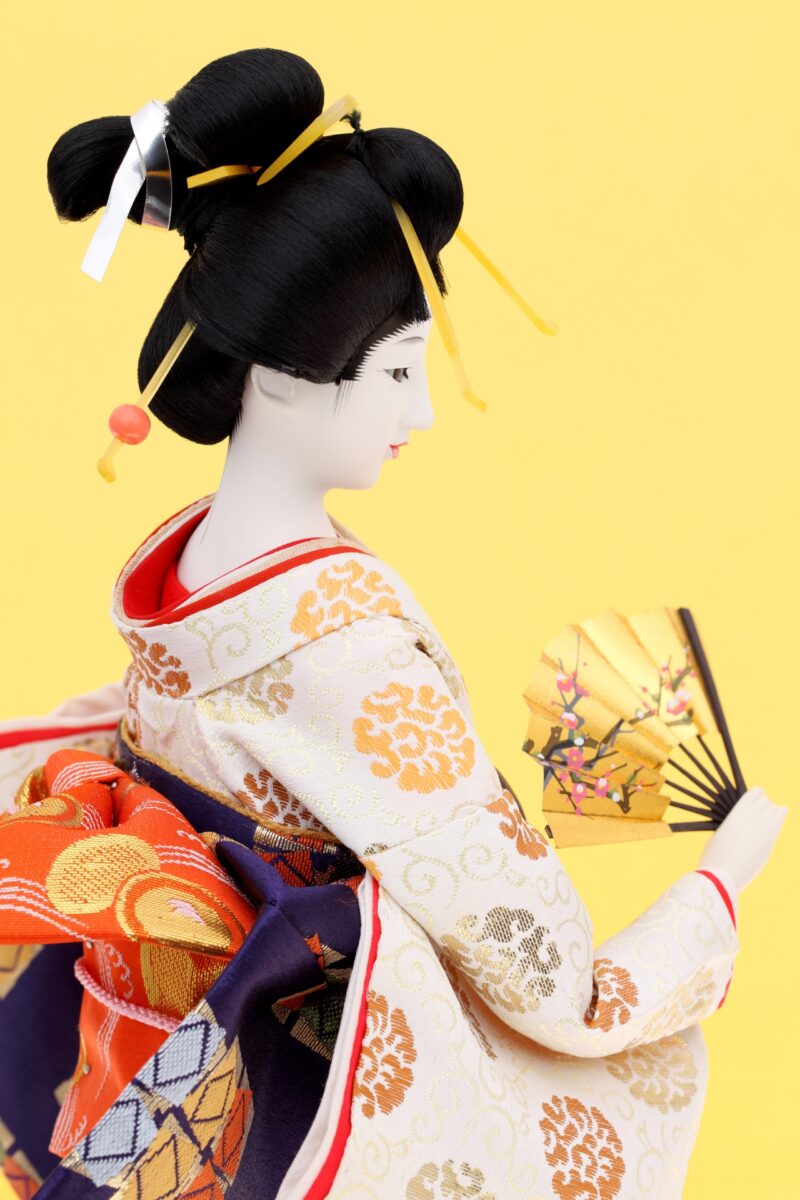 Asakusa, as you can see, is a center of Japanese culture. Geishas, ​​directly translating as "people of art," are the defenders of Japanese culture in a variety of ways. Traditionally, they are stylish performers and are generally known for their white makeup, wearing kimonos, and elaborate hairstyles. Therefore, it is not surprising to know that Asakusa is home to unique experiences involving Geishas or Maïko (Geisha apprentices). There's a chance you'll see them outside, but there are also private experiences you can pay for. In fact, the Information Center just mentioned offers live shows! If you're looking for something more private, you can book a dining or tea room experience, where there are musical performances and traditional dishes to enjoy.
Japan Merveille Voyage is a travel agency that offers guided tours throughout Japan.
From private walking tours to delicious food tours, we can help you put together the best tours just for you! If you want to explore Japan and learn more about the history and stories of each region you travel to, our knowledgeable and friendly guides will be happy to take you to the best places!
Also, we can provide any assistance you may need for your next trip to Japan, so please don't hesitate to contact us if you have any questions or need help!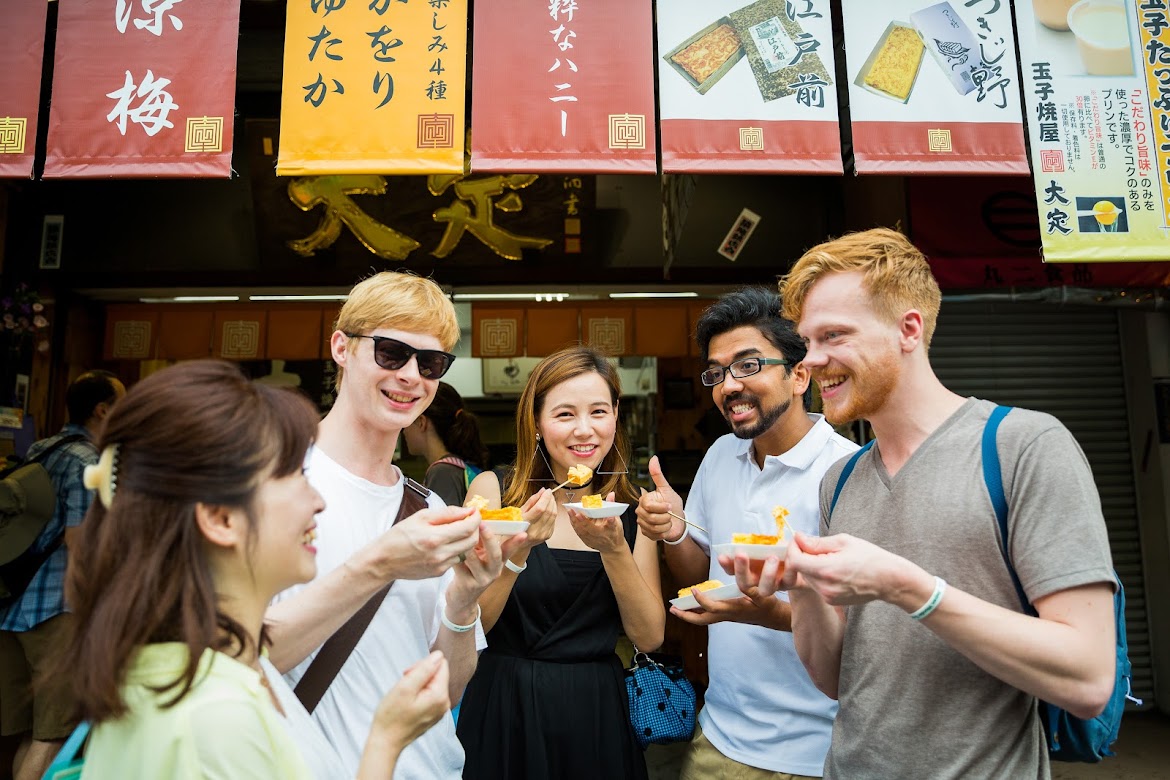 ▶Tokyo Highlights Full Day Private Walking Tour (8 Hours)
There is no better way to explore an area than on a guided tour with an expert local guide. You'll have the chance to learn about Tokyo's interesting history and background, as well as discover hidden gems that can be difficult to do without a guide.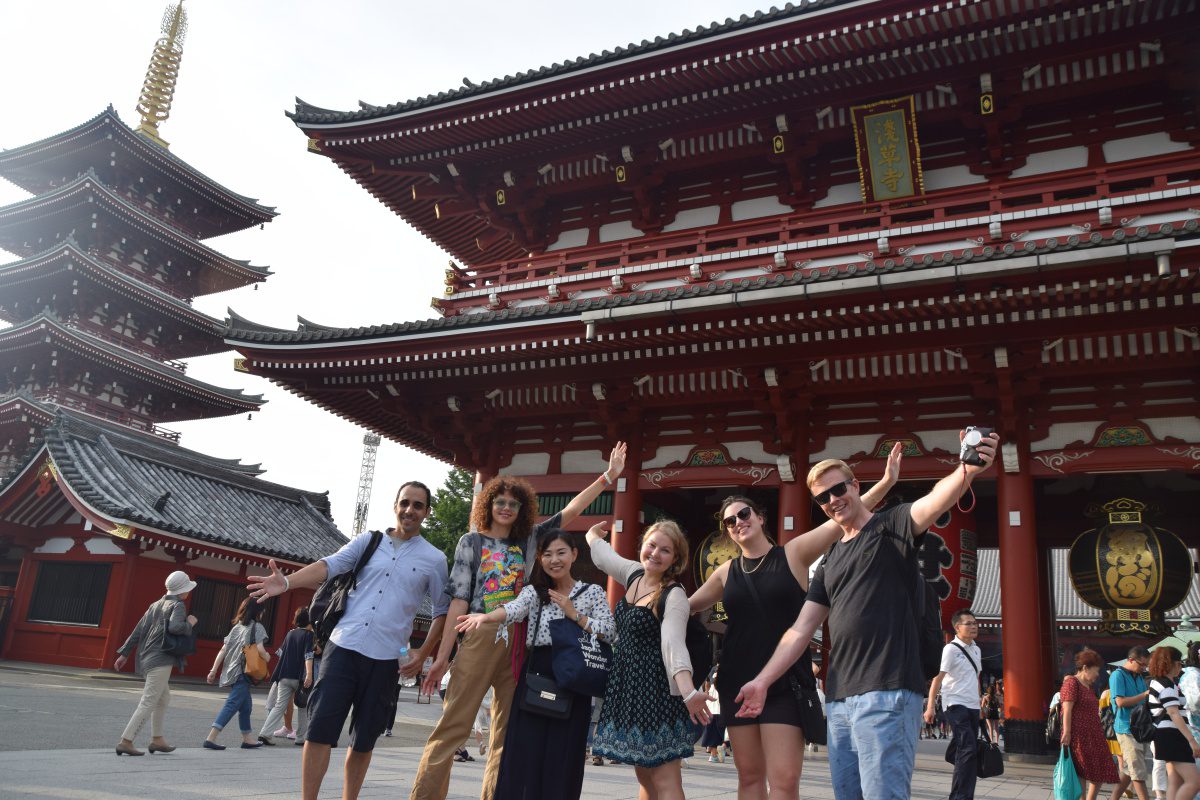 ▶Asakusa Local Bar Crawl (Night Crawl)
Visit some of the locals' favorite izakaya and bars, and soak up Tokyo's drinking scene with your friendly guide. You will visit some fun bars to learn about Japanese sake, food, and nun-yaki (one of Tokyo's specialties). Kampai (cheers)!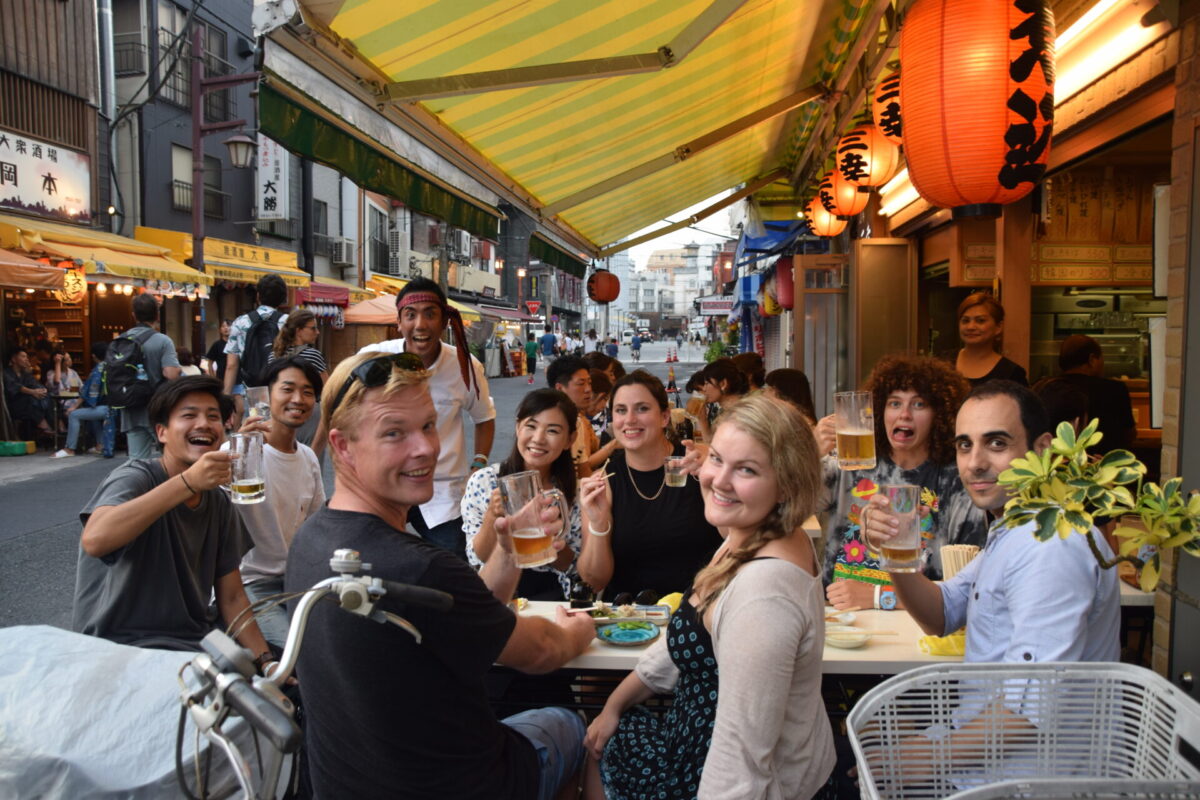 ▶Tourist Packages
If you want to make your trip easier, we suggest looking for packages. There is a wide range of packages to meet the needs of every traveler. Click the button below to find the best tour package among the various tour operators!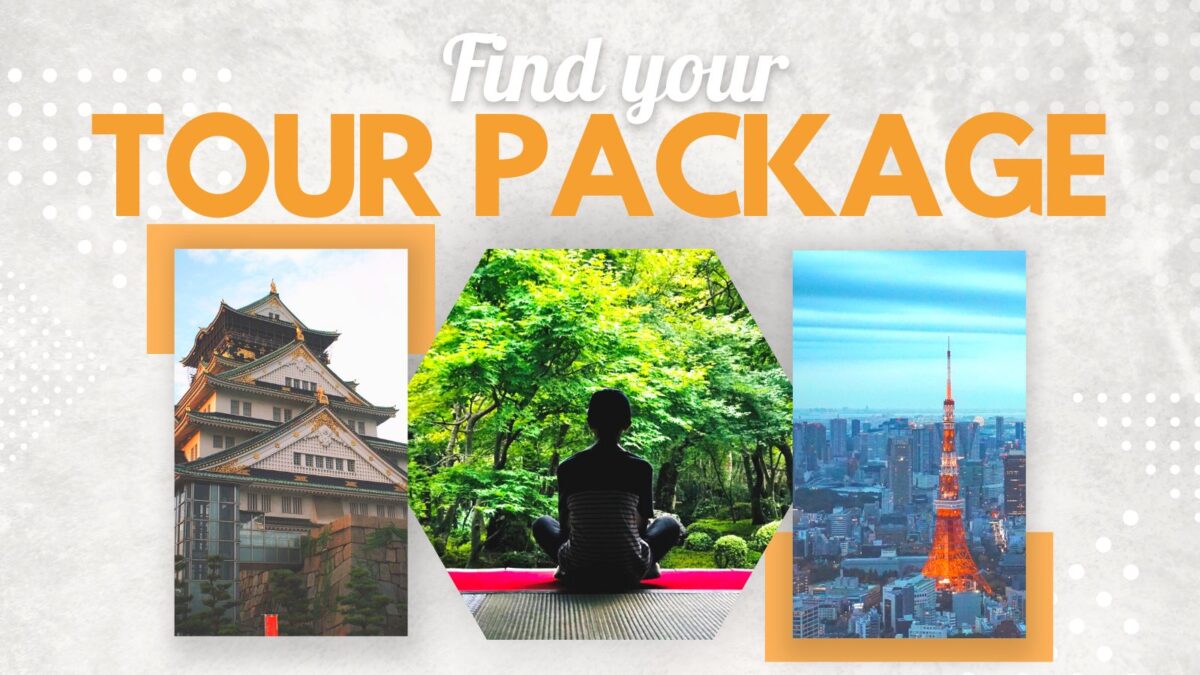 Follow us on Instagram, Facebook, Twitter and TIC Tac for more travel inspiration. Or tag us to be featured!
Have a good trip !
Stay informed about the best Japan travel tips, the most exciting things to do and see, and the best experiences to have with the Japan Wonder Travel newsletter. Once every two weeks, we'll bring you our latest content.
Other items you may like