This post may contain affiliate links. When you click through and make a purchase, we may receive a commission, at no additional cost to you.
Known for its seemingly endless snow, Hokkaido often has visitors in the winter for all the fun winter activities and festivals there. But did you know that Hokkaido is also nice in the summer? The northernmost region not only avoids the worst summer humidity, but there's plenty to see, do, and eat when the snow melts. Let's look at ten of the best things to do in Hokkaido in summer so you can start planning a trip now!
1. Daisetsuzan National Park
Can you imagine exploring a park bigger than all of Tokyo? Right in the center of Hokkaido, in the Kamikawa district, is Daisetsuzan National Park, the largest park in Japan. At 2,267 km², it surpasses Tokyo in terms of size. However, you will be surrounded by flora and fauna instead of people and mountains instead of skyscrapers. The park offers trails for hikers of all levels, mountaineering, and camping, but if those activities aren't your thing, there are also hot springs for relaxing in the fresh air. Nicknamed "the roof of Hokkaido" thanks to its vast mountain range and "the playground of the gods" by the indigenous Ainu people, summer is the perfect time to explore the unspoiled and pristine nature found here.
2. Flower fields and gardens (Furano and Biei)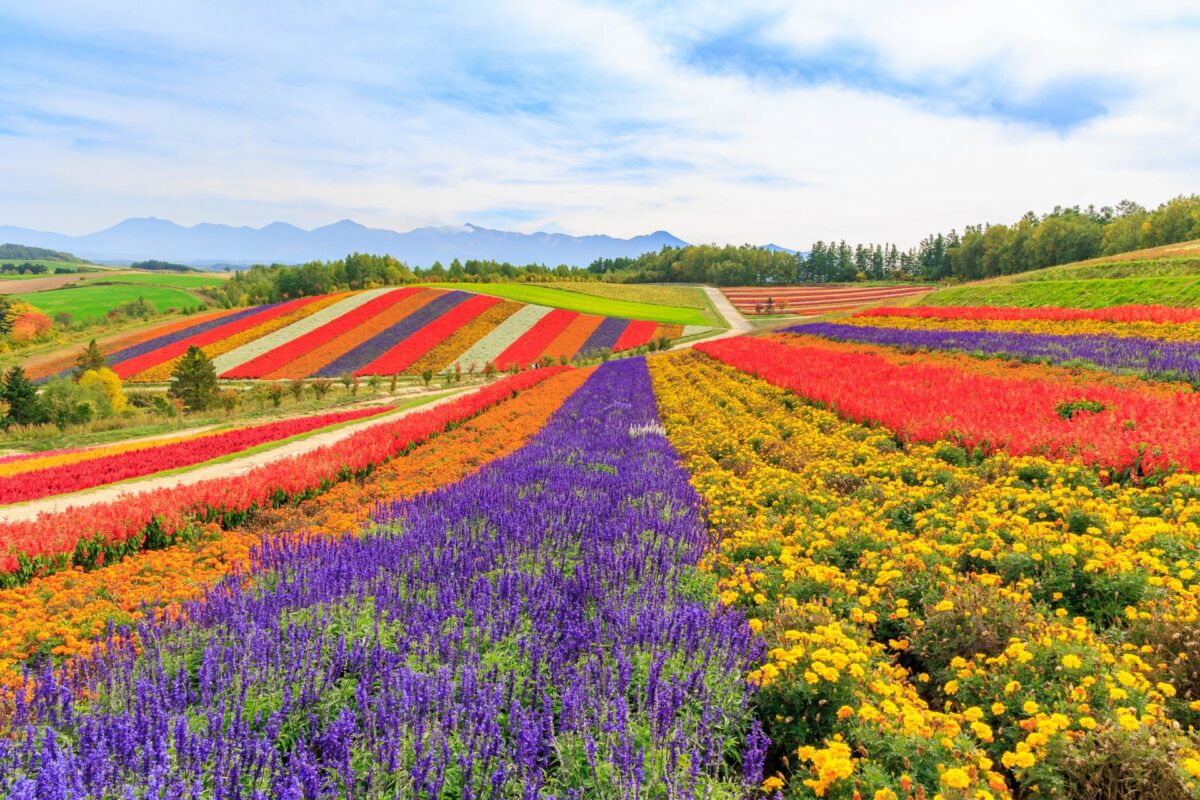 Hokkaido is covered in snow during the winter, but a carpet of flowers replaces the snow during the summer. The countryside sees an explosion of color when the flowers bloom, and there are entire fields in the rural towns of Furano and Biei. Known for its fragrant lavender fields, this region grows many types of flowers. Farm Tomita and Flower Land Kamifurano are two of the most popular flower viewing spots with multiple fields and gardens. They are all accessible by train and bus from New Chitose Airport. The best time to see the flowers is from July to August for lavender and until October for many other flowers.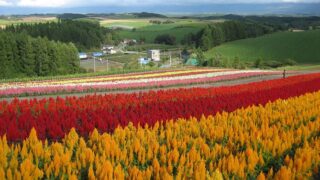 [Biei/Furano] Full day tour by private car!
It is a NO.1 tourist trip to Hokkaido. Spring, Summer, Fall, and Winter are popular year-round and can be enjoyed time and time again. Of course he can…
3. Lake Shikotsu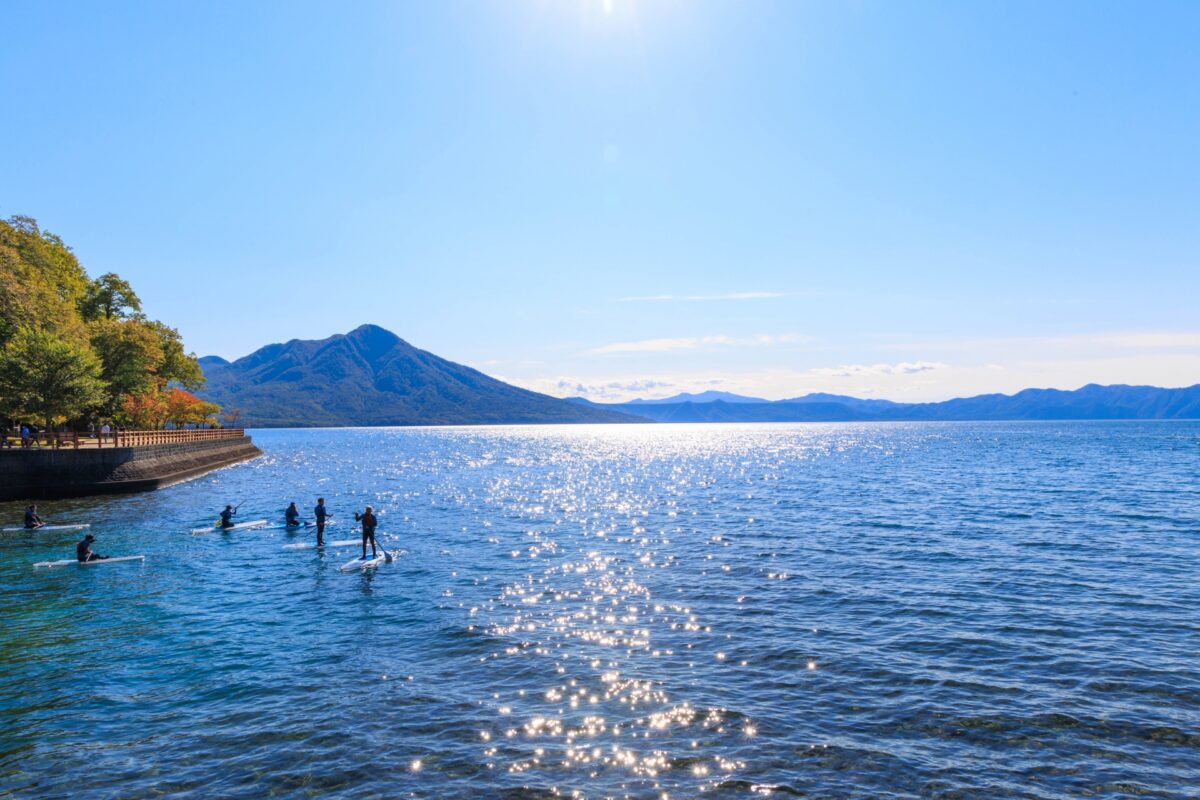 Home to some of the clearest waters in Japan, Lake Shikotsu is a spectacular place to explore during the summer months. The caldera lake and the hot springs it contains were formed by volcanic activity more than 30,000 years ago. Perfect for swimming or clear-bottom kayaking in the blue waters, the lake is surrounded by mountains offering picturesque views. There is also a lake water festival in early July with fireworks, shows, a parade and lanterns. There is a small town for visiting tourists, but other than that, most of this area is completely untouched, making it a great place to get in touch with nature.
4. Summer festivals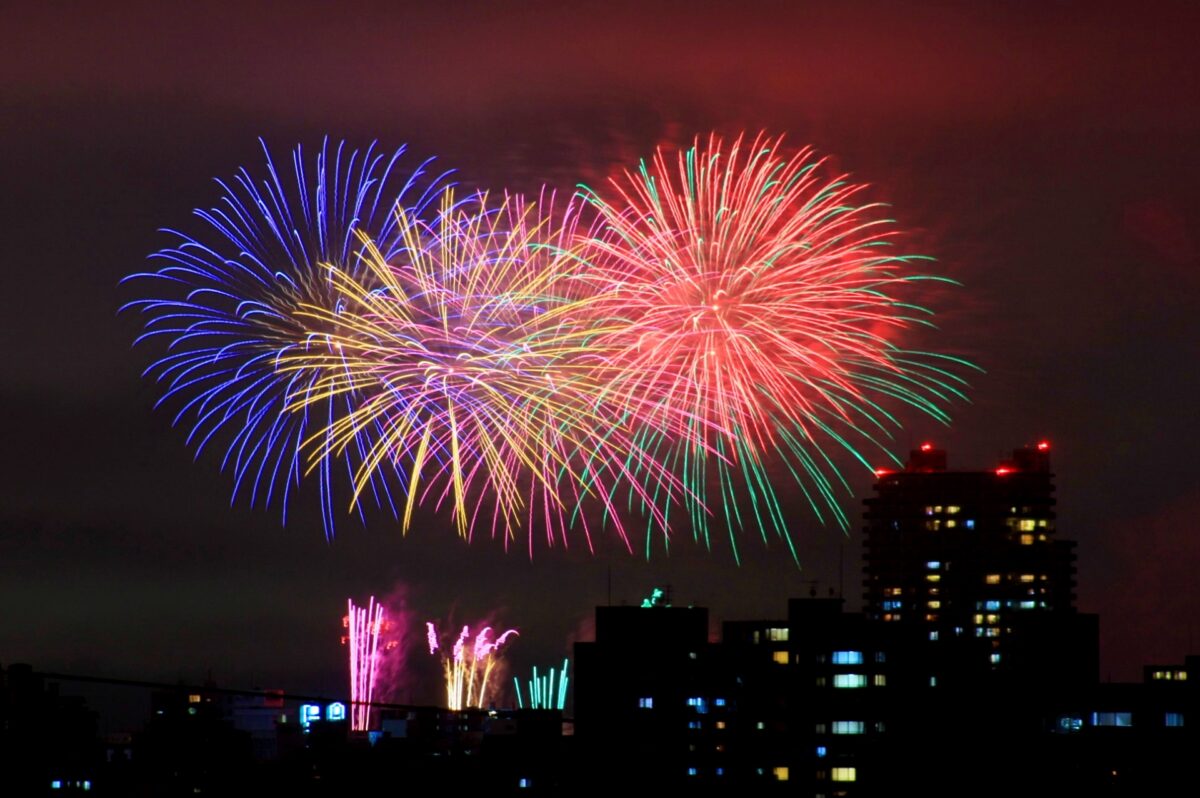 Hokkaido has wonderful winter festivals, and summer comes alive with events to celebrate the warmer months. Some of the most popular festivals include the Sapporo Summer Festival (with Japan's largest beer garden!), the Otaru Ushio Festival representing the spirit of Hokkaido, and the Doshin UHB fireworks festival on the Toyohira River. in Sapporo. Many regional events in small towns put culture, entertainment, fireworks, and food front and center. Since summer is quite short in Hokkaido, locals put a lot of effort into festivals to make the most of the season, and that's all the more reason to visit!
5. Blue Pond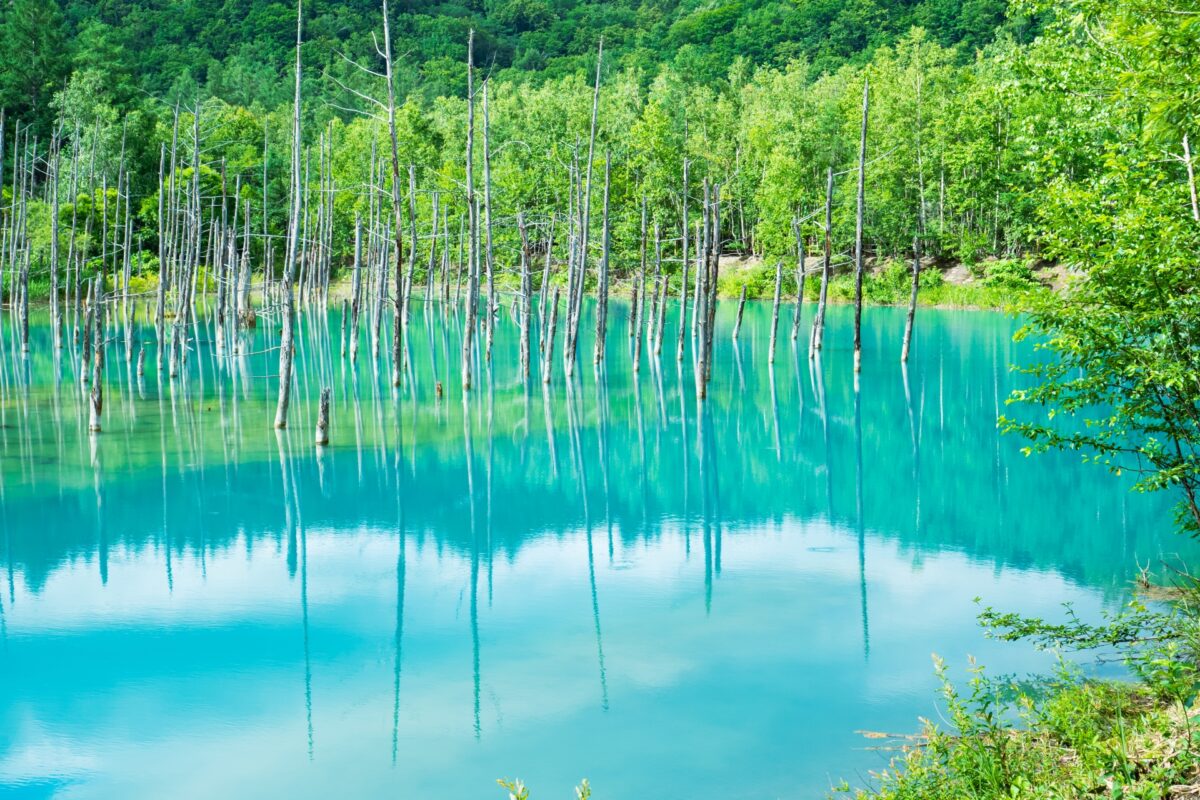 One of Japan's most unique natural phenomena is found in Biei. Shirogane Pond Blue is unlike any other with its unmistakable bright blue hue. Created after the eruption of Mount Tokachi in 1988, the best time to see the richest cobalt color is in late spring and summer. With no wind or rain, the pond looks perfect, like a mirror reflecting its wooded surroundings in the calm blue water. You can also visit the nearby Shirahige Falls and the Biei River, which looks like a white beard flowing through the blue waters below.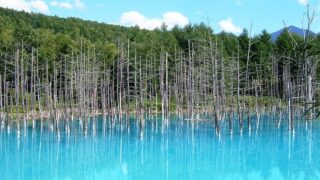 Asahiyama Zoo, Blue Pond, Shirahige Falls, Ningle Terrace (from Sapporo)
Enjoy Hokkaido's Asahiyama Zoo, Biei Blue Pond, Shirahige Falls and Furano's Ningle Terrace in one day. Of course, do not hesitate to contact…
6. Shiretoko National Park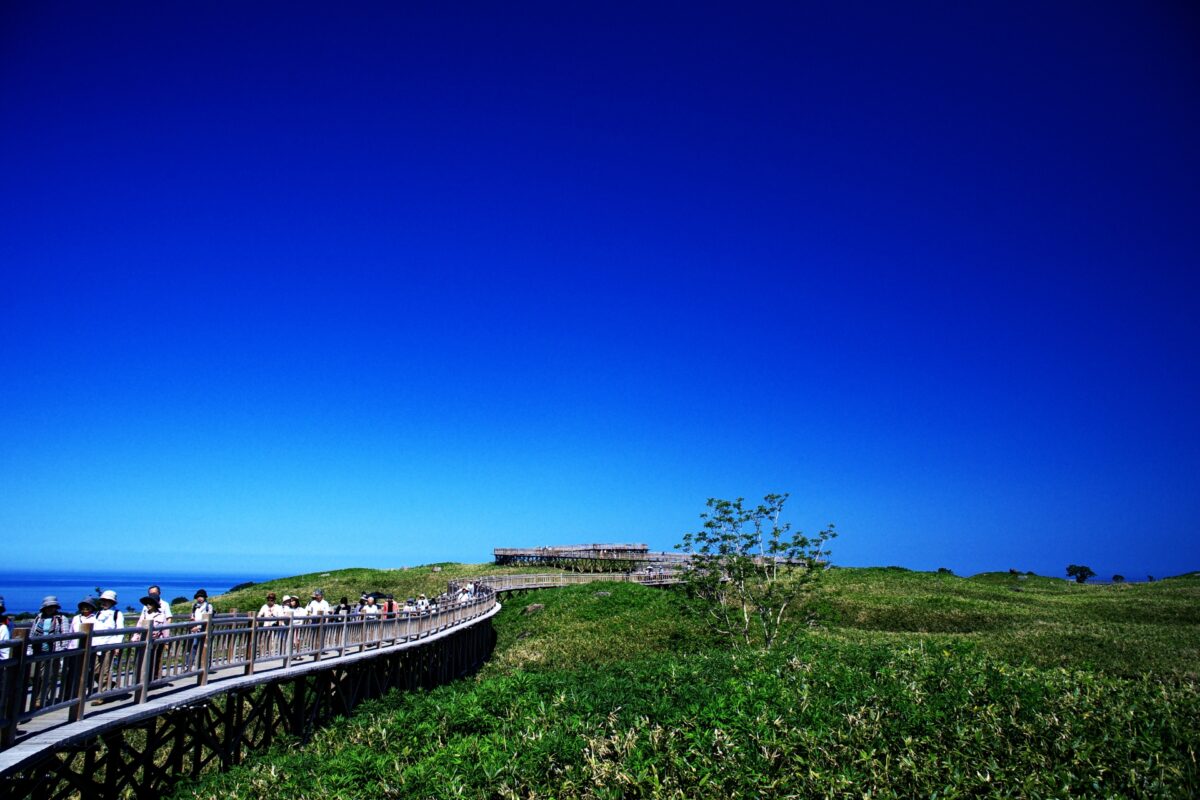 Enjoy the scenery and sea in the remote northeast corner of Hokkaido, where summer is the peak season for sightseeing. The national park occupies the entire Shiretoko Peninsula and there is a lot of terrain to explore. Some of the most popular activities here include camping, hiking, mountaineering, and ending with a relaxing onsen bath. If getting too far into nature is daunting, an easy way to enjoy the picturesque park is at Shiretoko Five Lakes, with its 800m boardwalk. From the promenade you can enjoy views of the lakes, the Sea of ​​Okhotsk and the surrounding mountains. If you want to explore deeper, you'll be surrounded by lush vegetation and wildlife, from orcas to eagles. Watch out for the bears!
7. Path of the White Shells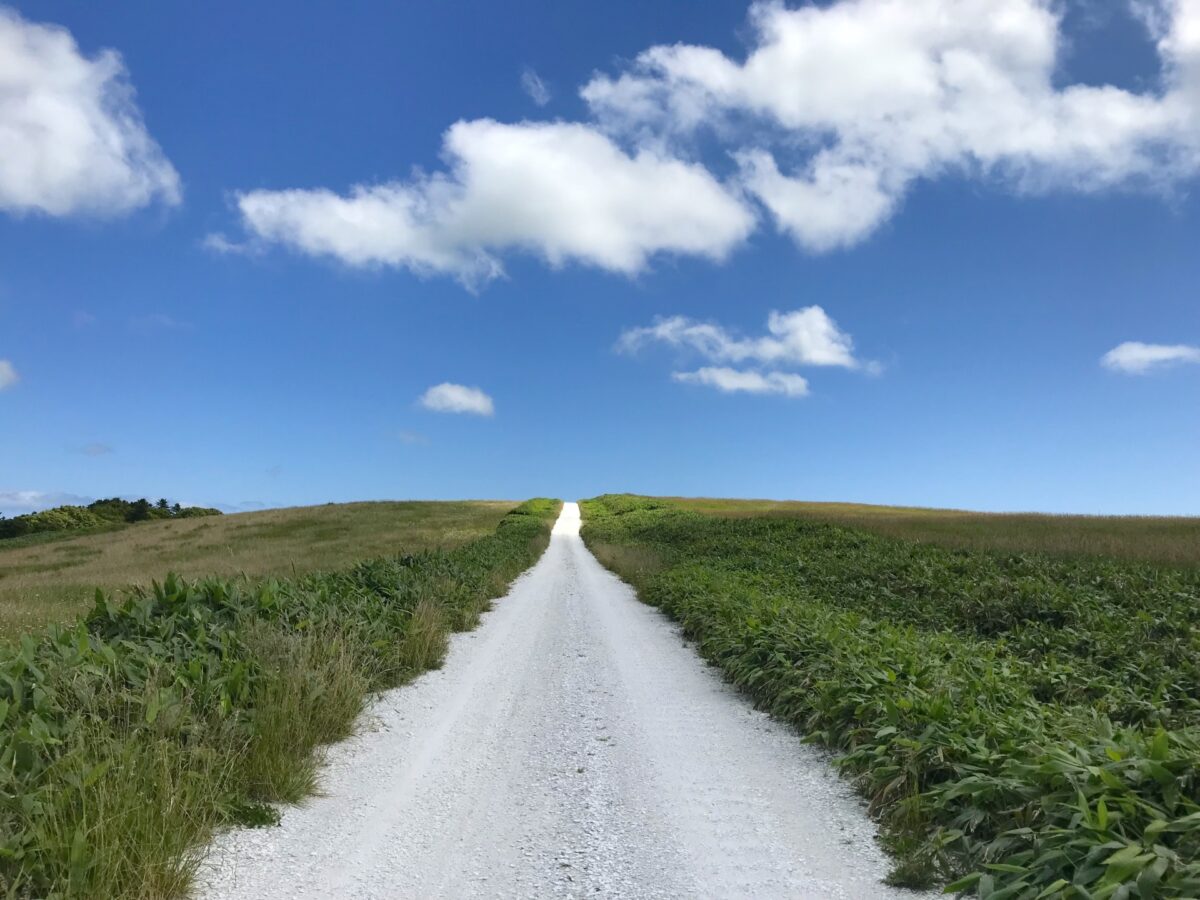 Green hills, clear blue skies and a path that shines in the sun and stretches to the sea look like something out of a fairy tale or a Ghibli movie. Instead, it belongs to Soya Hills in Wakkanai, Hokkaido. This is where a 3.3 km path is lined with white shells, creating a unique and beautiful landscape. But seashells are not only there to bring beauty. They help reduce the amount of weeds in the landscape and harbor tons of seashells that would otherwise be thrown away. It is the ideal place to walk while breathing the fresh air of the sea.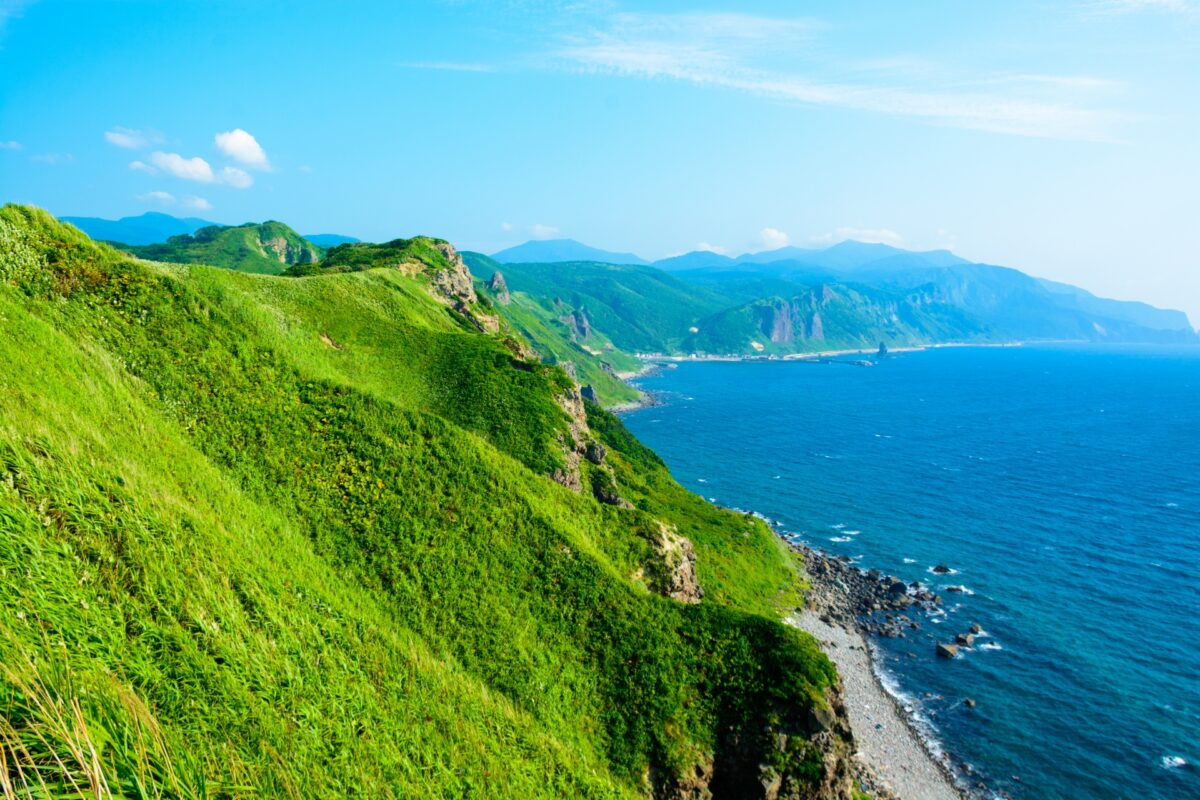 On the west coast of Hokkaido, north of Niseko, a mountainous peninsula juts out into the Sea of ​​Japan. This is where you'll find water as blue as a tropical island, breathtaking views, and some of the best seafood in Japan. The peninsula has three large capes, Kamui with steep green cliffs, Ogon, next to the Bikuni port, with a viewing platform, and Shakotan, with an onsen overlooking the sea. If you can't get enough of the sea, you can swim, snorkel and snorkel in the bright blue waters. The seafood is delicious, but the area is best known for the sea urchins that you can cool off in the summer.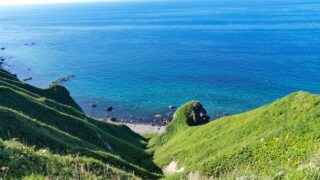 SkyExpress: Shakotan Peninsula Private Day Tour (up to 3 passengers)
Complete your vacation with our tailor-made transfers with free WiFi available in your vehicle. As the most experienced transportation provider in…
9. Hokuryu Sunflower Village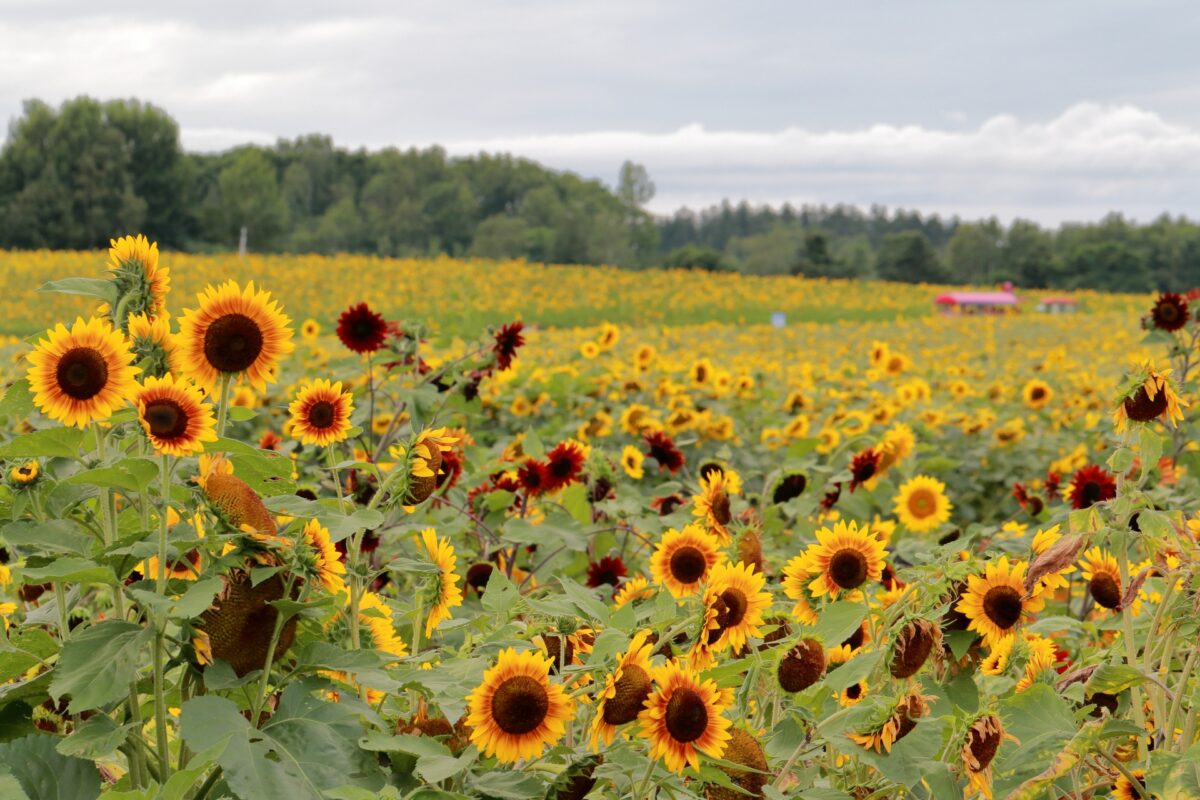 Have you ever imagined resting in a field of more than two million sunflowers? With peak blooming in early August, it's the perfect time to take part in the Hokuryo Sunflower Festival, where these large yellow flowers occupy a 23-hectare field. Admire more than 30 types of sunflowers as you walk, bike, ride a tour bus, or get lost in a sunflower maze. You can't help but feel blessed by the sunny yellow flowers of Japan's largest sunflower field, and it's worth the two-hour train ride from Sapporo.
10. Taste the delicious local cuisine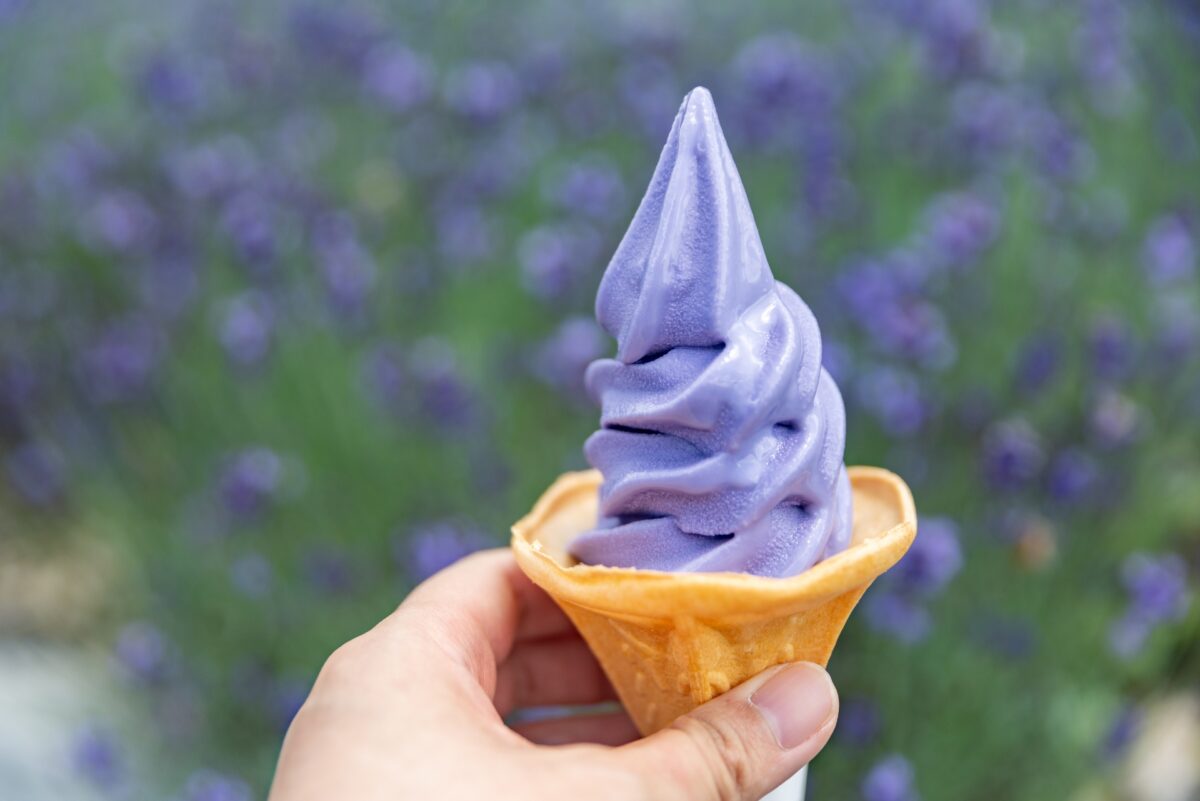 One of the most important things about traveling is food! Hokkaido is known for so many delicious dishes, especially in summer. From the best sea urchin bowls on the Shakotan peninsula to lavender ice cream in Furano and Biei, there's something for everyone. Another treat you'll want to indulge in is the juicy Yubari melons, with their melt-in-your-mouth sweetness. Hokkaido is also known for its fresh surumeika squid, deep-flavored Hanasaki crab, and a variety of fresh produce such as potatoes, pumpkin, asparagus, corn, and more. Finally, your summer trip to Hokkaido is only complete with its most famous summer dish, soba! Try their remarkable variety, Kitawase soba, a flavorful twist on traditional buckwheat noodles. And if you find yourself in Sapporo on your trip north, be sure to check out some of the restaurants in our article below!
If you're looking for a place to stay while you're in the beautiful land of Hokkaido during the summer, look no further. We have a great article with amazing ryokans you can stay in and relax while exploring all that Japan's largest prefecture has to offer. Take a look below.
Hokkaido can be a stopover for your next summer vacation, and with so much to do and eat, you'll have plenty of ways to soak up the sun.
Japan Merveille Voyage is a travel agency that offers guided tours throughout Japan.
From private walking tours to delicious food tours, we can help you put together the best tours just for you! If you want to explore Japan and learn more about the history and stories of each region you visit, our knowledgeable and friendly English-speaking guides will be happy to take you to the best places!
Also, we can provide any assistance you may need for your next trip to Japan, so please don't hesitate to contact us if you have any questions or need help!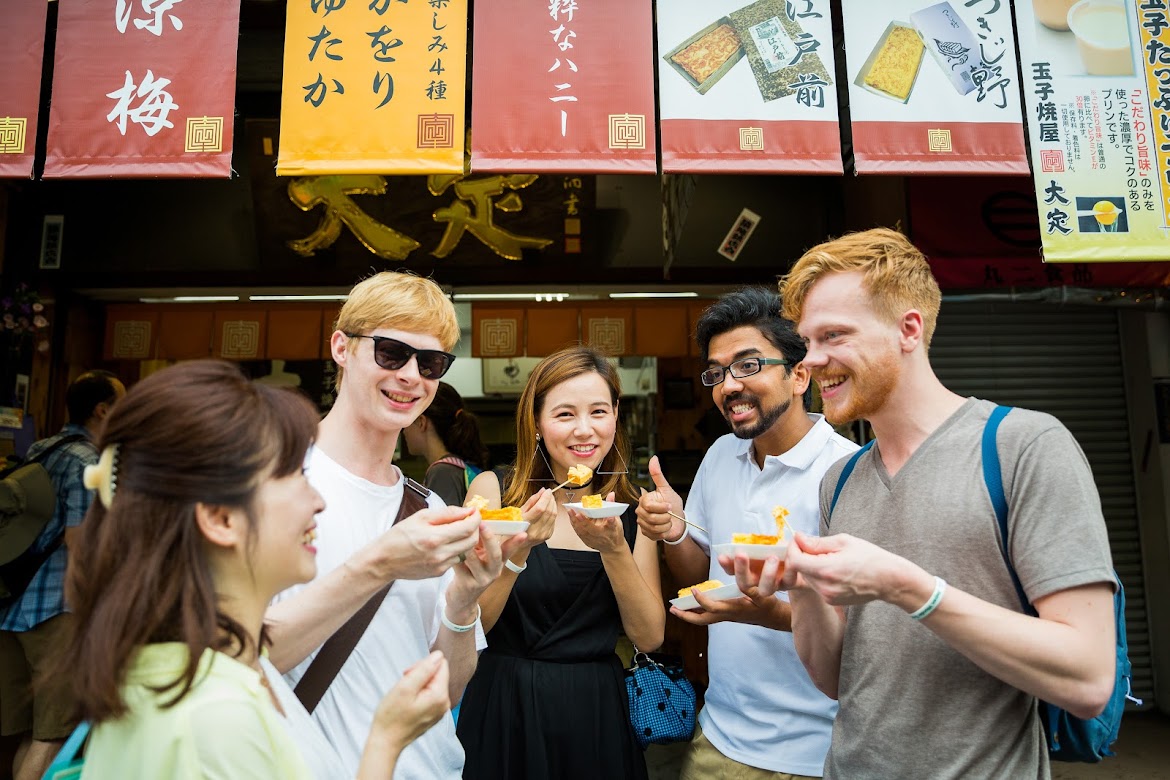 ▶Tokyo Highlights Full Day Private Walking Tour (8 Hours)
There is no better way to explore an area than on a guided tour with an expert local guide. You'll have the chance to learn about Tokyo's interesting history and background, as well as discover hidden gems that can be difficult to do without a guide.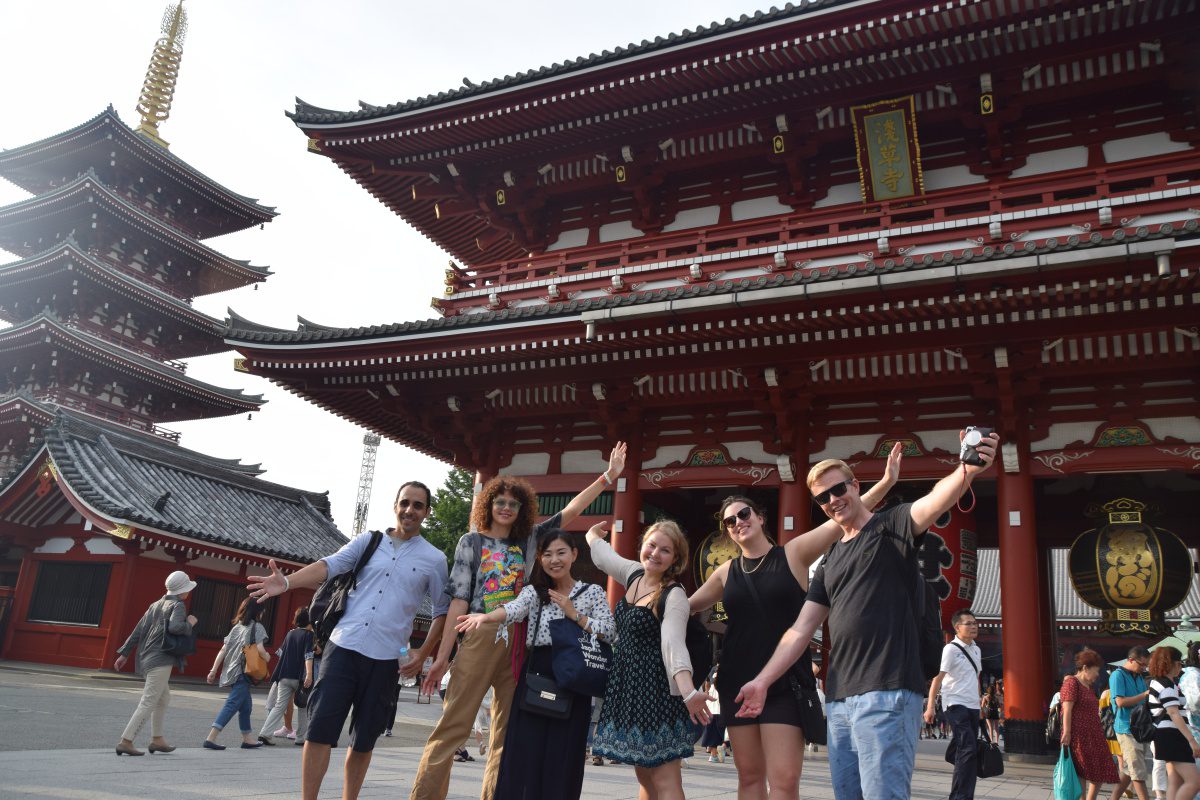 ▶Kyoto Full Day Private Walking Tour
On this full-day private tour of Kyoto, you can see the highlights of Kyoto in a single day while also developing a deeper understanding of both the culture of the region and of Japan as a whole.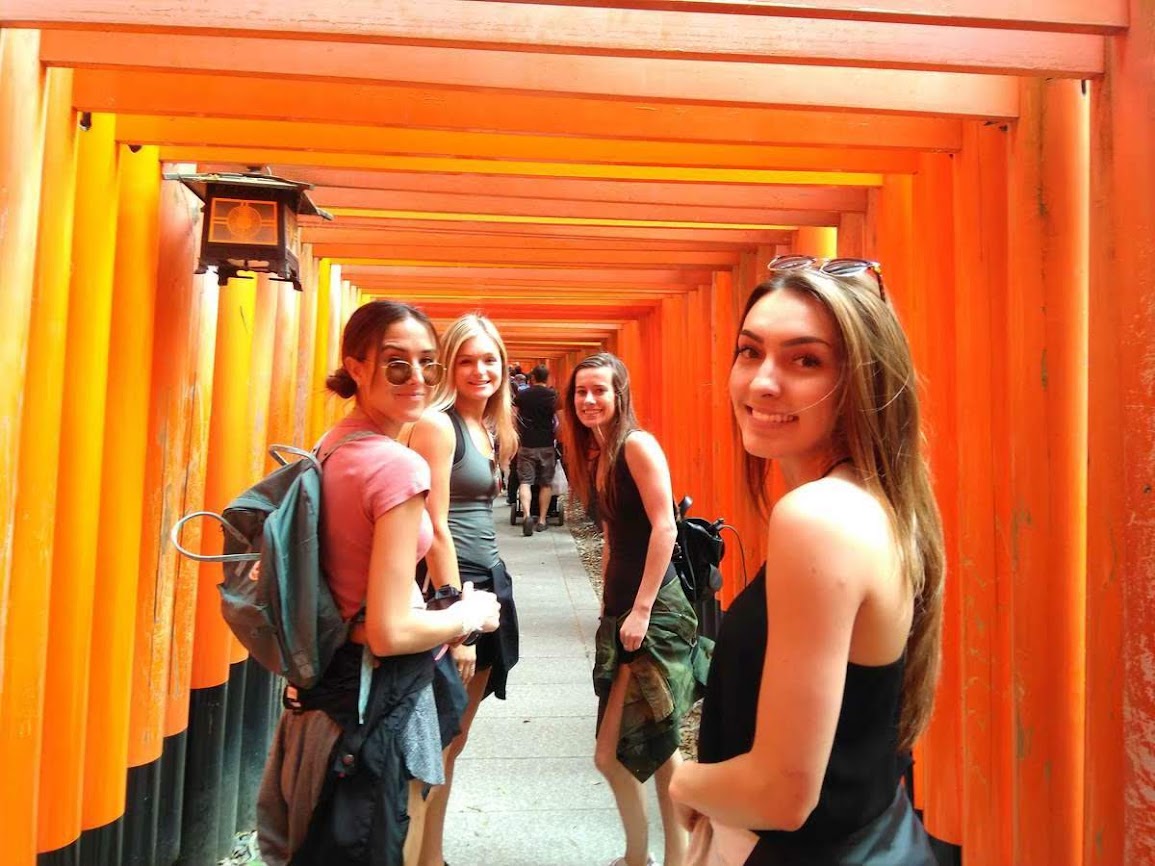 Find the other circuits
▶Tourist Packages
If you want to make your trip easier, we suggest looking for packages. There is a wide range of packages to meet the needs of every traveler. Click the button below to find the best tour package among the various tour operators!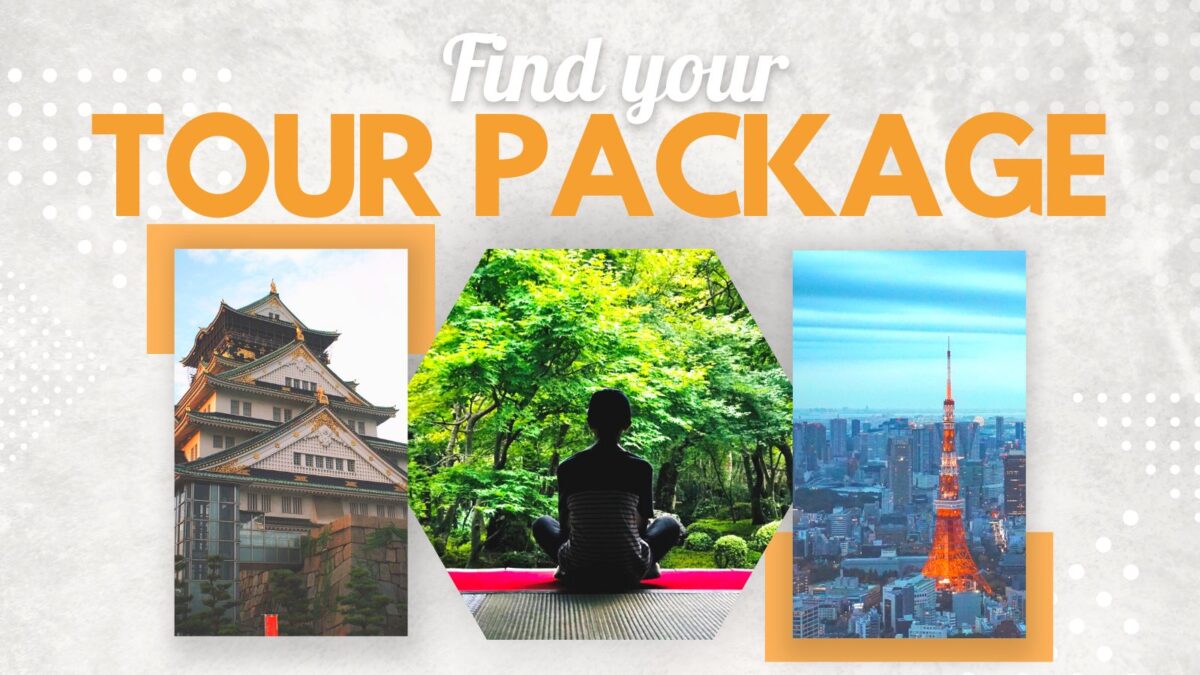 Follow us on Instagram, Facebook, Twitter and TIC Tac for more travel inspiration. Or tag us to be featured!
Have a good trip !
Stay informed about the best Japan travel tips, the most exciting things to do and see, and the best experiences to have with the Japan Wonder Travel newsletter. Once every two weeks, we'll bring you our latest content.
Other articles that may interest you