Toyosu is an artificial, man-made island located near the Tokyo Bay area. Established in the 1930s, one of the main premises of Toyosu was to build a community for recreational purposes, which means that there are a multitude of different activities one can participate in while visiting. Although there are a plethora of things to do, we'll try to narrow down the top 10 things to do in the Toyosu area for tourists and locals alike.
1. teamLab Planets TOKYO
Perhaps one of the most popular places for tourists and locals alike is teamLab Planets Tokyo. TeamLab offers participants an immersive experience with artwork like you've never seen (and felt) before! In this cutting-edge exhibit (get it?), you experience being one with the world, as you walk barefoot and begin to explore the gardens and walk through the water, watching the artwork change as more people enter. The exhibition. If you are planning to visit Japan or are already there, we highly recommend visiting teamLab Planets, especially since it is expected to close its doors to the public at the end of 2023!
Buy your tickets here: teamLab Planets Tokyo
If you want to learn more about the ins and outs of teamLab Planets, check out our article on all things teamLab below.
2. Toyosu Fish Market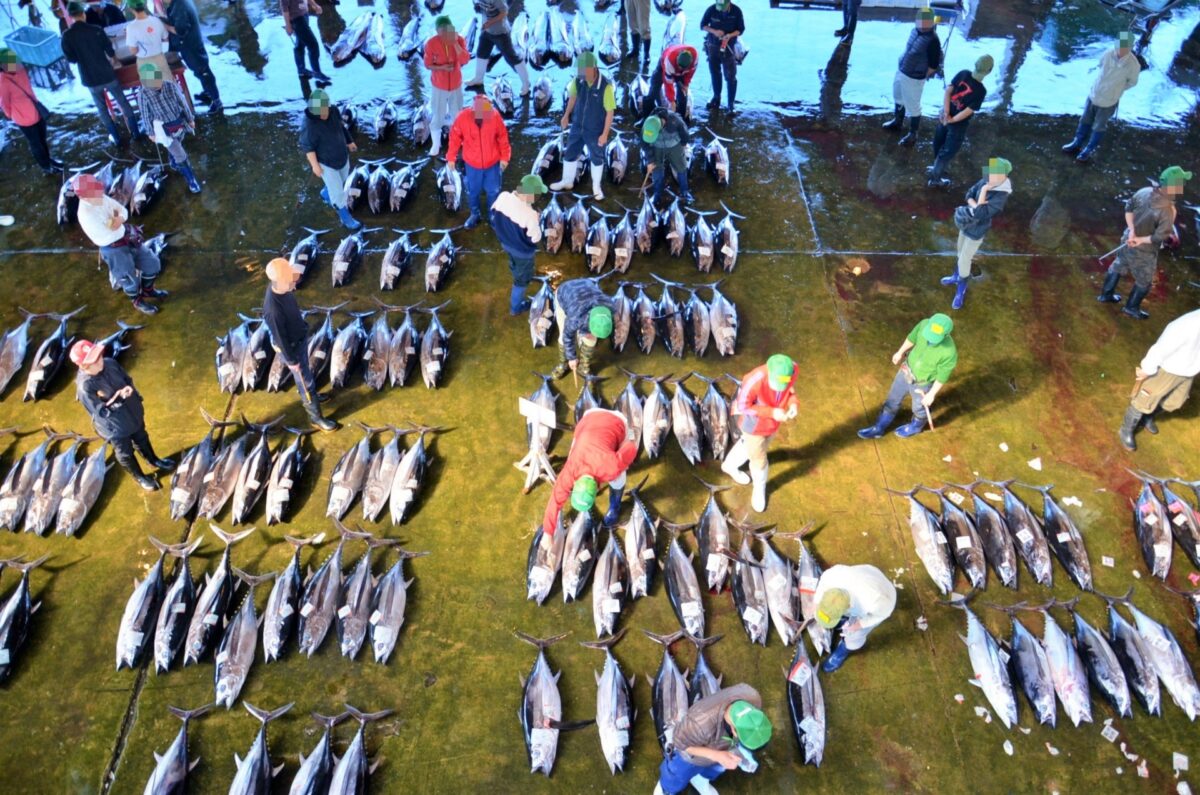 The famous tuna auction that once took place at the Tsukiji Fish Market has since been moved to the Toyosu Fish Market. Almost twice the size of Tsukiji, Toyosu Fish Market allows you to watch the tuna auction from the top floor, enjoying a bird's eye view through the gallery and viewing platforms. However, if you wish to attend the auction, you must arrive early (between 5:00 am and 6:30 am). If you're not really interested in the auction and just want to eat something delicious, arriving later wouldn't be too bad, but I wouldn't recommend arriving too late as most markets tend to close around 1-2pm to run out of ingredients in that moment. If you want a fun and educational market tour as well as sushi making experience, take a look below!
▶Toyosu Wholesale Market Exploration and Special Sushi Tour
If you want a comprehensive guide to everything there is to do at Toyosu Fish Market then we've got you covered – check out our Toyosu Fish Market guide below!
3. LaLaport Toyosu Urban Dock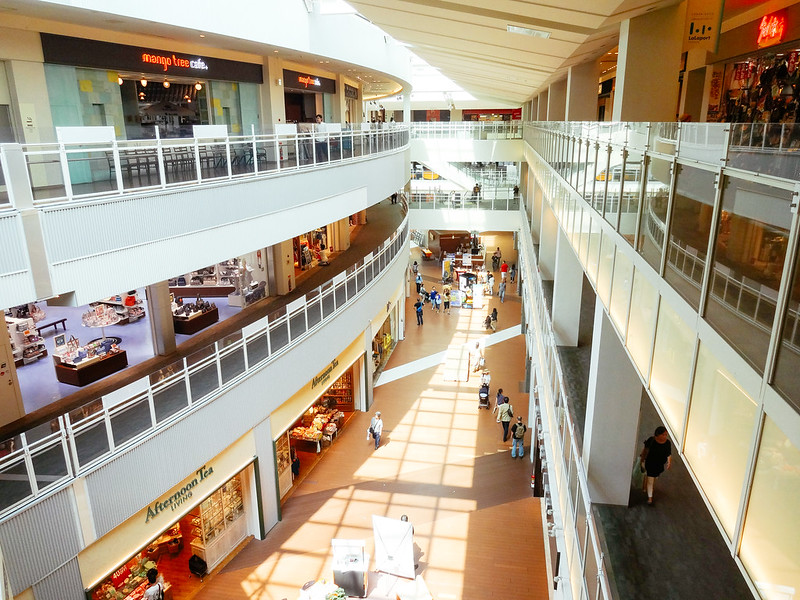 LaLaport Toyosu might be the dark horse on this list, just because of the number of shops and places to visit in this mall! If you're a fan of shopping, LaLaport has more than 190 stores to explore, making it one of the largest malls in Tokyo. The mall itself is divided into 3 locations, Toyosu Buildings 1-3, Toyosu Building 1 is the main building of the mall, while the other two are connected by the sky bridge. There's even a movie theater (United Cinemas Toyosu) and an amusement park (KidZania), making it a great place for tourists and families. If you're in the Toyosu area, we recommend stopping by LaLaport Toyosu for a day of endless possibilities.
4. Toyosu Gururi Park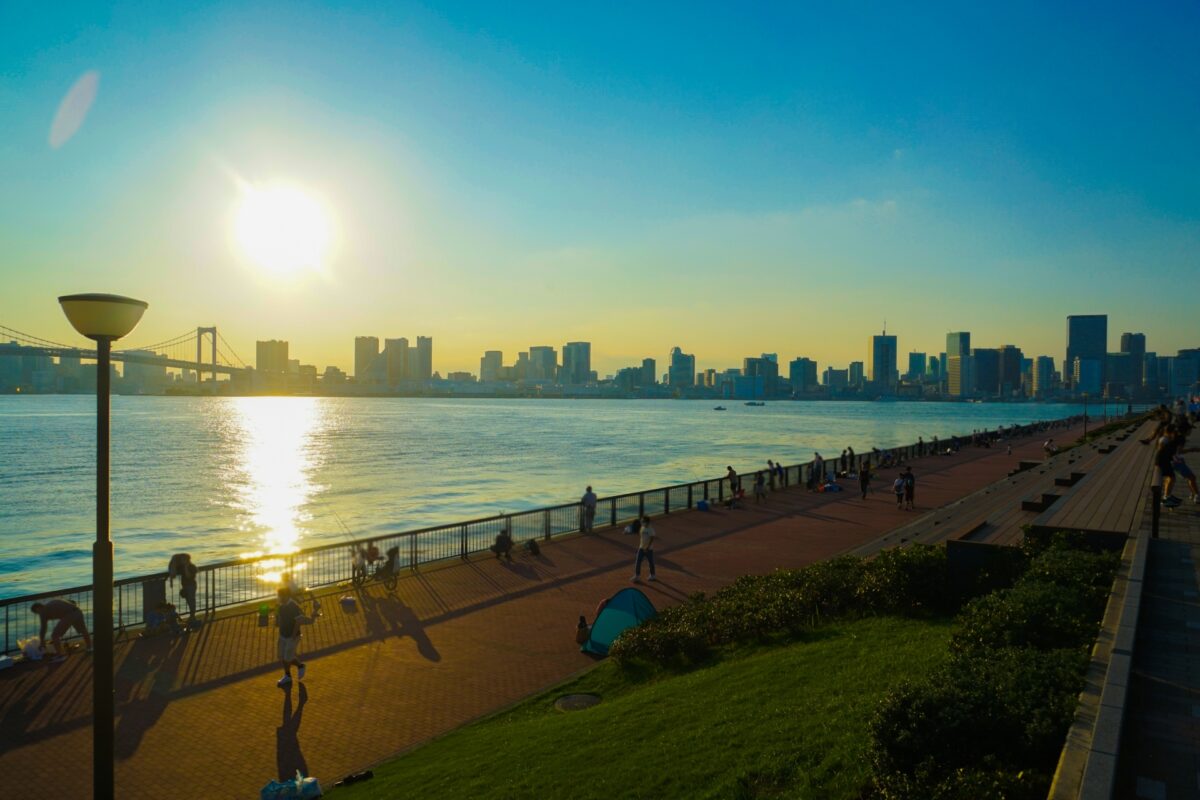 If you're looking for a less crowded and more relaxed area to explore (depending on the time of day), Toyosu Gururi Park is for you. Gururi Park is often an area where you can find people lounging, having picnics and barbecues, and exercising along the harbor fringe. Gururi is just one of the four main parks that you can find around Toyosu. Enjoy a nice walk, admiring the colorful flowers and the smell of the sea, while enjoying the view of the Rainbow Bridge and the Tokyo Skyline!
5. Ariake Garden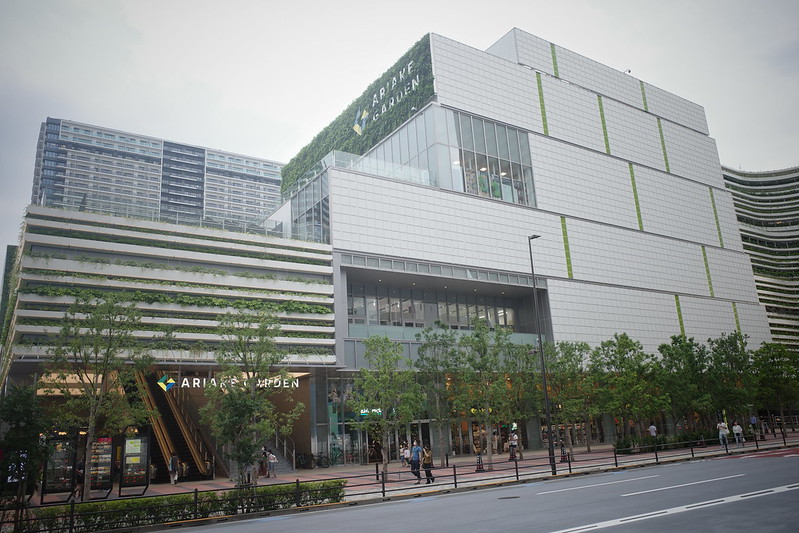 If you thought LaLaport wasn't big enough, let us introduce you to this gigantic area called Ariake Garden. Similar to LaLaport, Ariake Garden has several buildings and areas to suit the different interests of visitors. The mall building houses more than 200 stores, while it is connected to another building with an integrated spa area, which in turn is connected to the grandiose Villa Fontaine Grand Tokyo Ariake hotel. Oh yeah, if that wasn't enough, there is also an 8,000 seat theater and 6,800 square meter park in and around the area. If you are looking for a place to shop, relax, or even a place to stay in Toyosu, we highly recommend visiting Ariake Garden!
6. Rainbow Bridge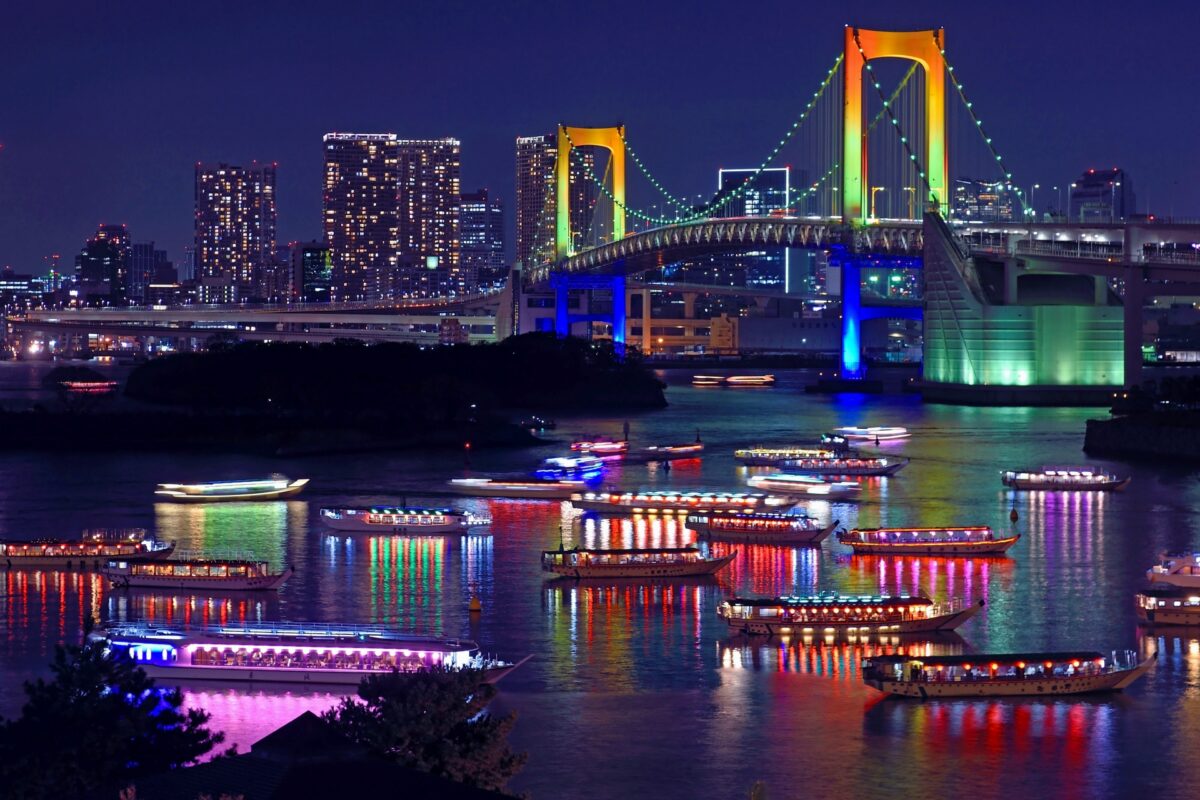 Yes, the rainbow bridge is that bridge you always see in movies and social media posts about Japan. Since its opening in 1993, the Rainbow Bridge has been a steady spot for tourists for years, especially at night as the bridge lights up the night sky with more than 400 fluorescent lights. There are two walkways, north and south, on the second deck of the bridge called Rainbow Promenade, and on the way there are several observation decks, so you can have a view of Tokyo Tower, Tokyo Heavenly Tree, and Tokyo Bay. . These walkways are approximately 1.7 km long, making them ideal for tourists and runners. Bicycling is not allowed on the second bridge, but they do give you platforms to attach to the wheels so you can walk across the bridge for free.
If you want to learn more about Rainbow Bridge, check out our in-depth article below!
7. Diver City Tokyo Plaza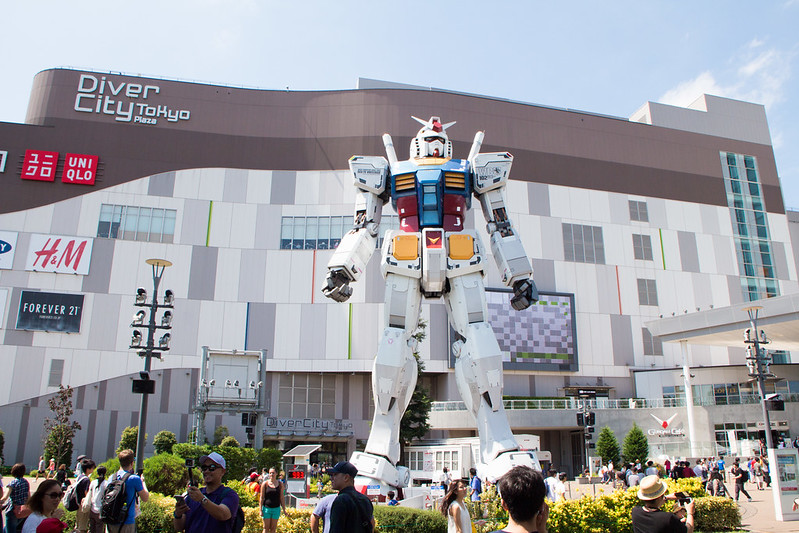 Sure, there are plenty of malls around Toyosu, but we recommend them for good reason! DiverCity Tokyo Plaza is another popular shopping area located around the Toyosu area, with a 7-story plaza featuring different kinds of unique shops, museums, and concert halls. This mall is also home to the giant, full-scale GUNDAM figure that turns into its alternate form (from unicorn mode to destruction mode) at different times of the day! DiverCity is close to PLATEAUX Tokyo Beach and AquaCité Odaïbace, making it an ideal location if you're planning a day trip.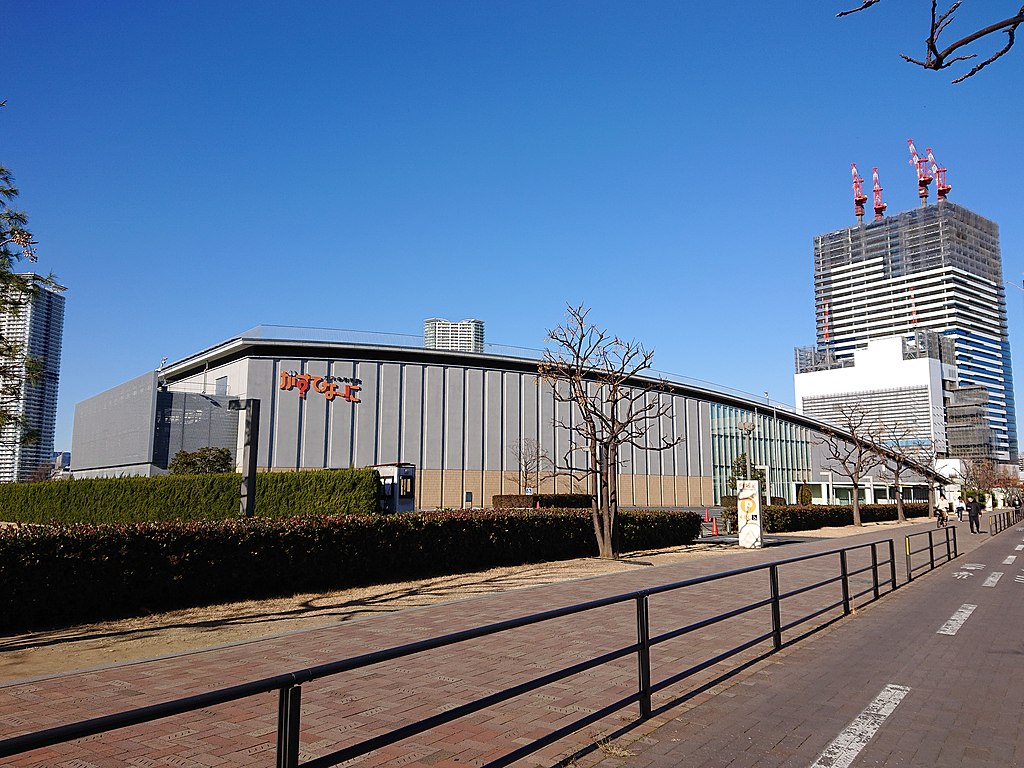 Now when it comes to places that would be great for families, the Tokyo Gas Science Museum might be at the top of the list. I know what you're thinking, kids have fun in a museum, right? But, this is not your ordinary, run-of-the-mill museum. This is an interactive, hands-on experience that will keep your children interested while introducing them to the many uses of natural gas. Oh yeah, did we mention that this museum is FREE? I know your eyes lit up when you read this, I mean who doesn't like free stuff! Since it's only a short walk from LaLaport, why not check out the Gas Science Museum on your Toyosu adventures?
9. Tokyo of small worlds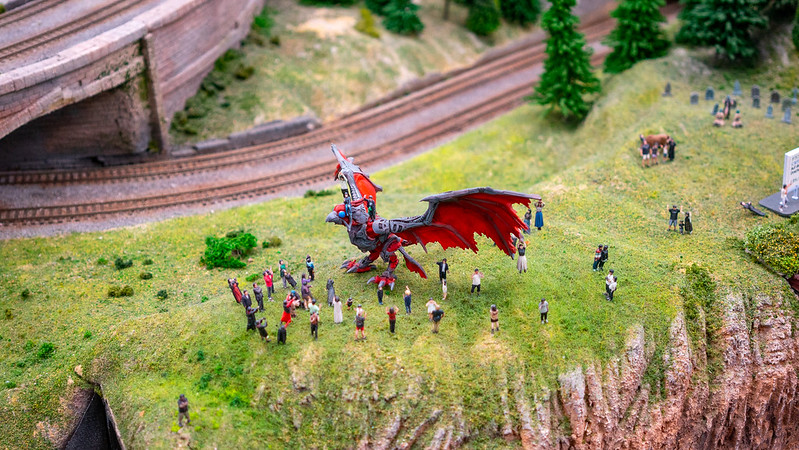 If you like action figures and small-scale collectibles, Small Worlds Tokyo will be the place you've always dreamed of. Small Worlds Tokyo is an indoor amusement park featuring miniature rides that vary emphatically from one another. From being able to watch a miniature space shuttle launch, to bringing your fantasies to life as you explore the incredibly detailed Sailor Moon and Evangelion exhibits. When you explore the various exhibits this theme park has to offer, you'll realize that it's not such a "small world" after all, is it?
10. Tsukishima Nun Street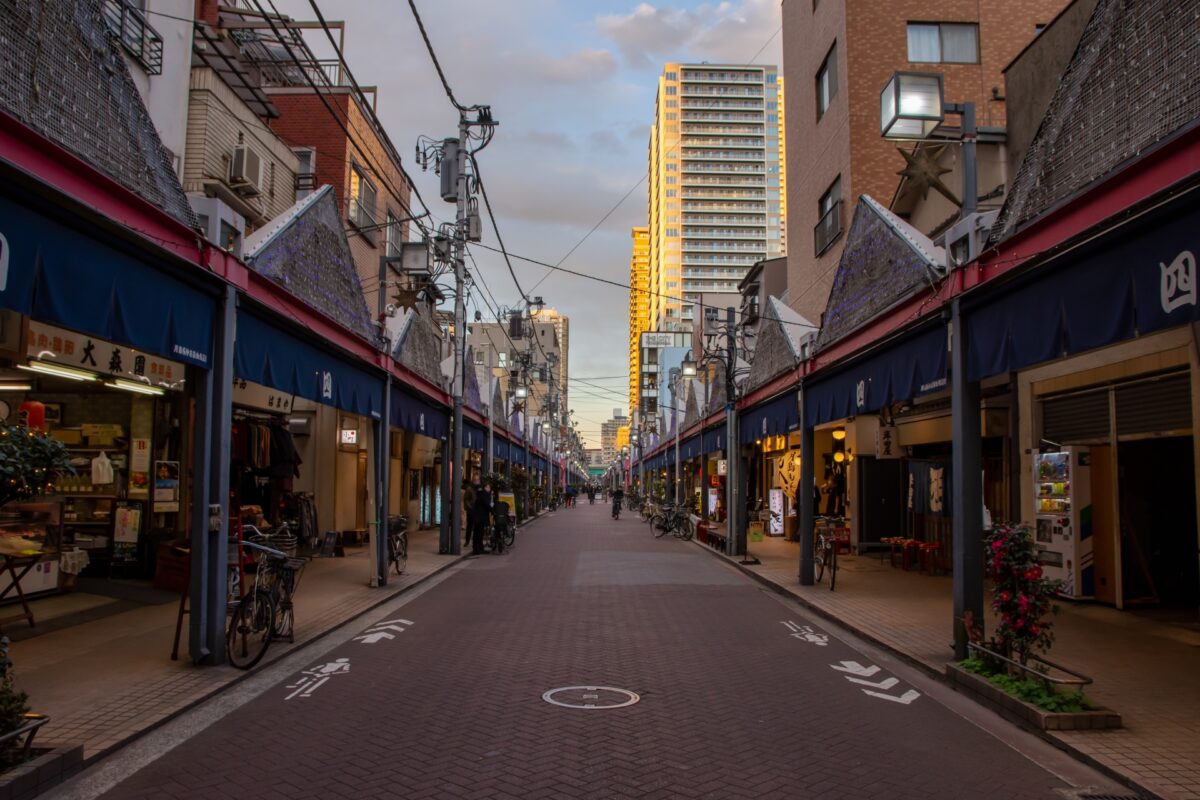 Finally, if you're looking for a great place to satiate your Japanese street food needs, look no further than Tsukishima Monja Street. As the name suggests, monjayaki is the main dish you'll find in Tsukishima, with over 70 different restaurants just on Monja Street. Monja, for those who don't know it, is a dish derived from okonomiyaki. However, the difference between the two is in the batter, as nun tends to have a more runny texture (using more water and dashi stock), compared to its dry, breaded counterpart. Though not the most visually appealing dish, looks can be deceiving as nun is one of Japan's most popular street foods. If you're in the Toyosu area and looking for a quick bite, why not head to Tsukishima Monja Street?
With this list, we hope we have shown you what the Toyosu region has to offer. This place is packed with even more fun activities that just didn't quite fit the bill, but we hope you'll explore Toyosu enough to find possible hidden gems that we can mention in a future article. If you're already in the Toyosu area, be sure to check out some of these spectacular places!
Japan Merveille Voyage is a travel agency that offers guided tours throughout Japan.
From private walking tours to delicious food tours, we can help you put together the best tours just for you! If you want to explore Japan and learn more about the history and stories of each region you travel to, our knowledgeable and friendly guides will be happy to take you to the best places!
Also, we can provide any assistance you may need for your next trip to Japan, so please don't hesitate to contact us if you have any questions or need help!
▶Tourist Packages
If you want to make your trip easier, we suggest looking for packages. There is a wide range of packages to meet the needs of every traveler. Click the button below to find the best tour package among the various tour operators!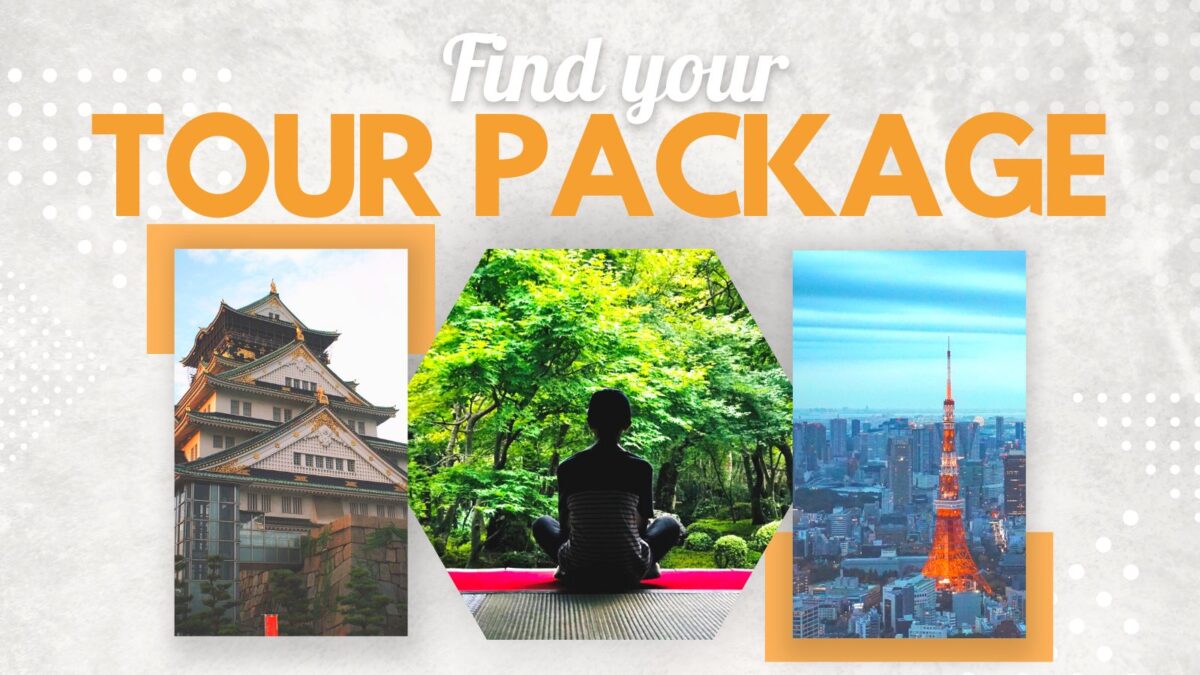 Follow us on Instagram, Facebook, Twitter and TIC Tac for more travel inspiration. Or tag us to be featured!
Have a good trip !
Stay informed about the best Japan travel tips, the most exciting things to do and see, and the best experiences to have with the Japan Wonder Travel newsletter. Once every two weeks, we'll bring you our latest content.
Other articles that may interest you