There are countless reasons to visit Osaka, the food capital of Japan! With a unique atmosphere, Osaka is a bustling and creative cultural hub. It's easy to call home here surrounded by friendly people, exciting nightlife and delicious street food. There is also a lot of history to discover with temples, shrines and one of the most beautiful castles in Japan. There's so much to see and do in Japan's third-largest city that trying to cut the must-sees off your itinerary can be overwhelming. To take the stress out of all the planning, a guided tour can be the perfect way to explore this bustling city. See some of our favorites here!
1. Osaka Highlights Private Walking Tour
With so much to see and do in Osaka, a good place to start is with a private walking tour to visit some of the city's highlights. You can spend a whole day sightseeing and dining in this bustling metropolis.
This tour begins in Kyoto or Osaka, depending on where you're staying, where your guide will pick you up from your hotel and escort you to downtown Osaka. From there, you will start at one of the most famous places, Osaka Castle. First built in the 1580s, the castle was once the largest in the country and the residence of General Toyotomi Hideyoshi. During this visit you will learn all about it, the history of the castle and the beautiful gardens and moat that surround it.
Next, it's time for lunch at the heart of Osaka's famous food culture, Kuromon Ichiba Market. This lively market is popular with locals for its cookware and seafood. There are around 150 shops and more than 25 restaurants where you can enjoy delicious fresh food. You'll eat your way through the market until you reach Dotonbori, famous for its bright neon lights and billboards, including the famous Glico Man sign. You can also take a look at the more hidden street of Hozenjiyokocho, which is home to restaurants and a small temple. You'll be taken back in time as you experience this slightly quieter part of Osaka, and you just might meet some of the local cats who like to hang out here.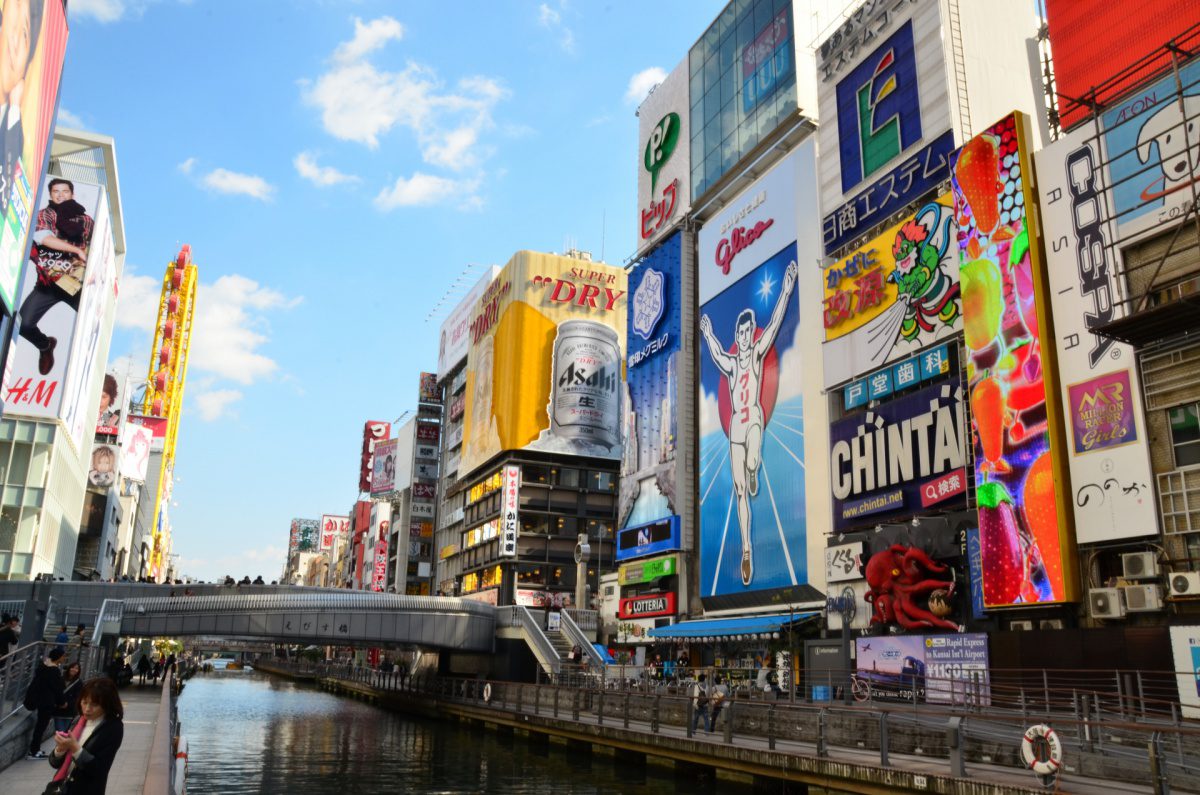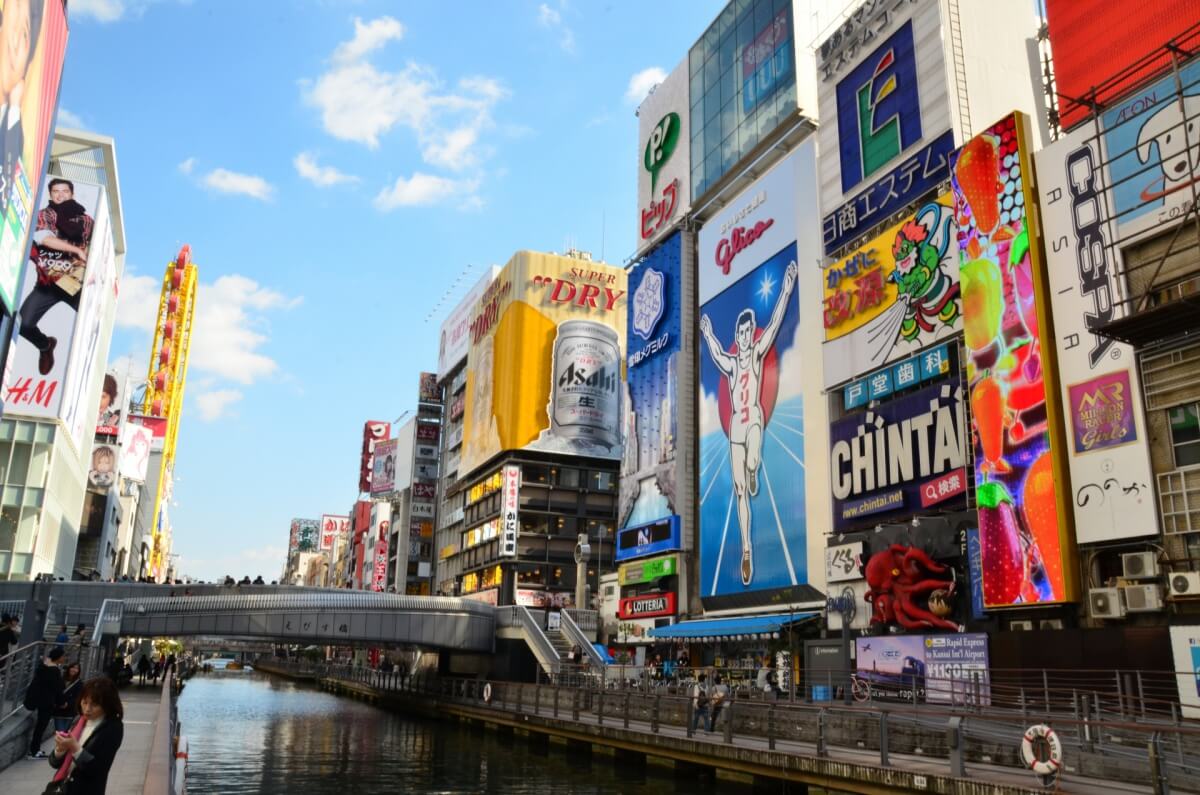 For one last stop, jump into the future as you make your way to the innovative and eye-catching Umeda Sky Building. You can see Osaka from above at the Floating Garden's circular observatory, 173 meters above ground level. You'll feel like the star of a sci-fi movie when you ride one of the world's tallest elevators to see one of its most unique skyscrapers. Finally, your guide will take you to Osaka Station from where you can easily return to your hotel or continue exploring.
Reserve here
2. Osaka Deep Alleys Tour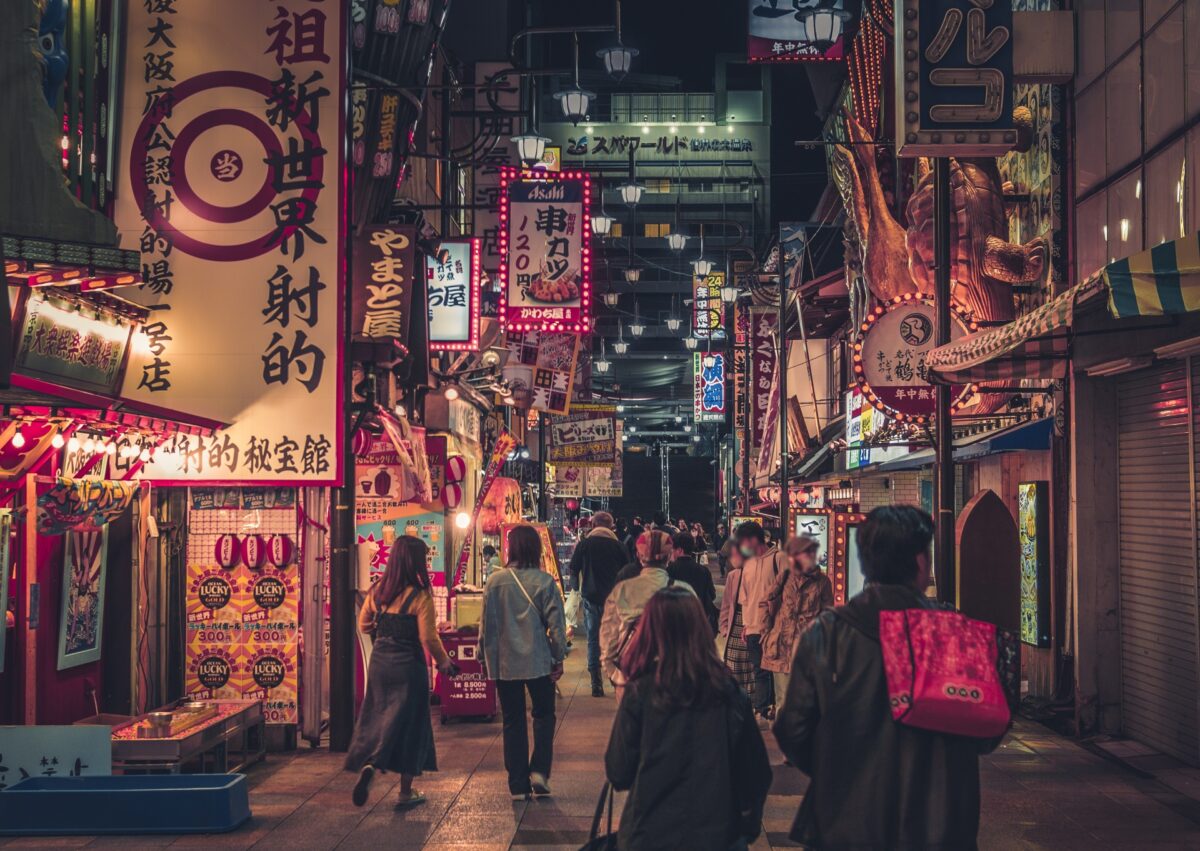 If you're more interested in venturing off the beaten track, you'll want to wander through the alleyways that allow you to delve into the very soul of Osaka. You'll get to explore with a local guide with plenty of insider knowledge about the history of the city and the areas you'll be visiting. You'll venture into a mysterious part of the city, exploring places tourists rarely go, including historic neighborhoods like Shinsekai, where you can see the city's old ghetto and red-light district.
You'll find yourself wandering hidden alleyways, exploring abandoned residential areas, and even visiting Osaka's most important place of worship, a hidden treasure. Of course, it can only be an insider's tour when you sample Osaka's soulful food at the street markets and izakaya. The best part is that this tour starts early in the evening and you can continue until the early morning if you want to continue eating, drinking or shopping with your guide.
Reserve here
3. Osaka Food Tour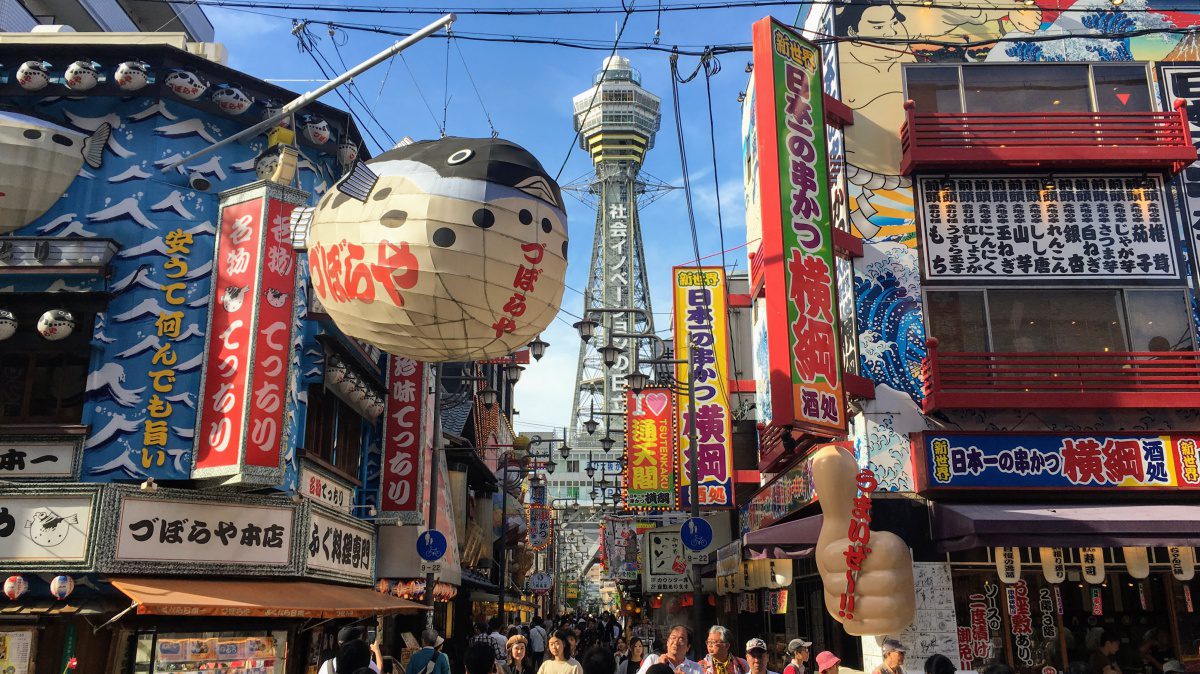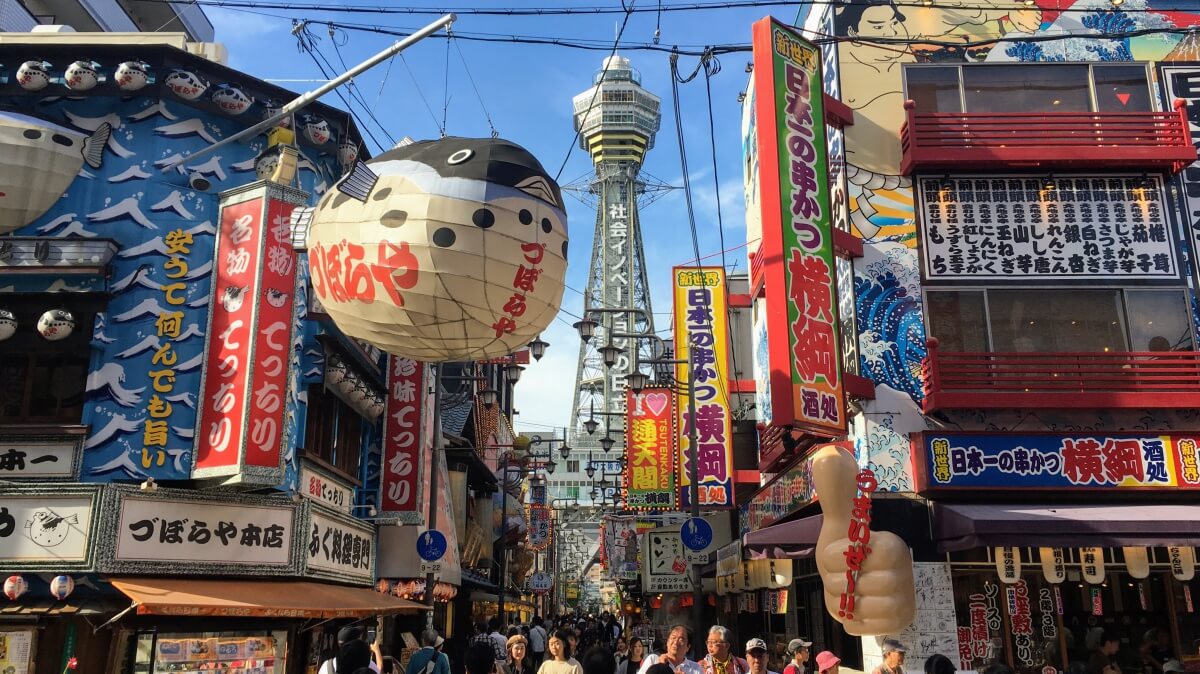 If you're a foodie who's been to Osaka, you already know you've come to the right place, but where do you start? On this tour, you'll visit five of the best off-the-beaten-path restaurants to feast on ten delicious dishes. The Shinsekai district is home to some of the most popular spots with locals that remain relatively unknown to tourists, and that's exactly where this tour takes you.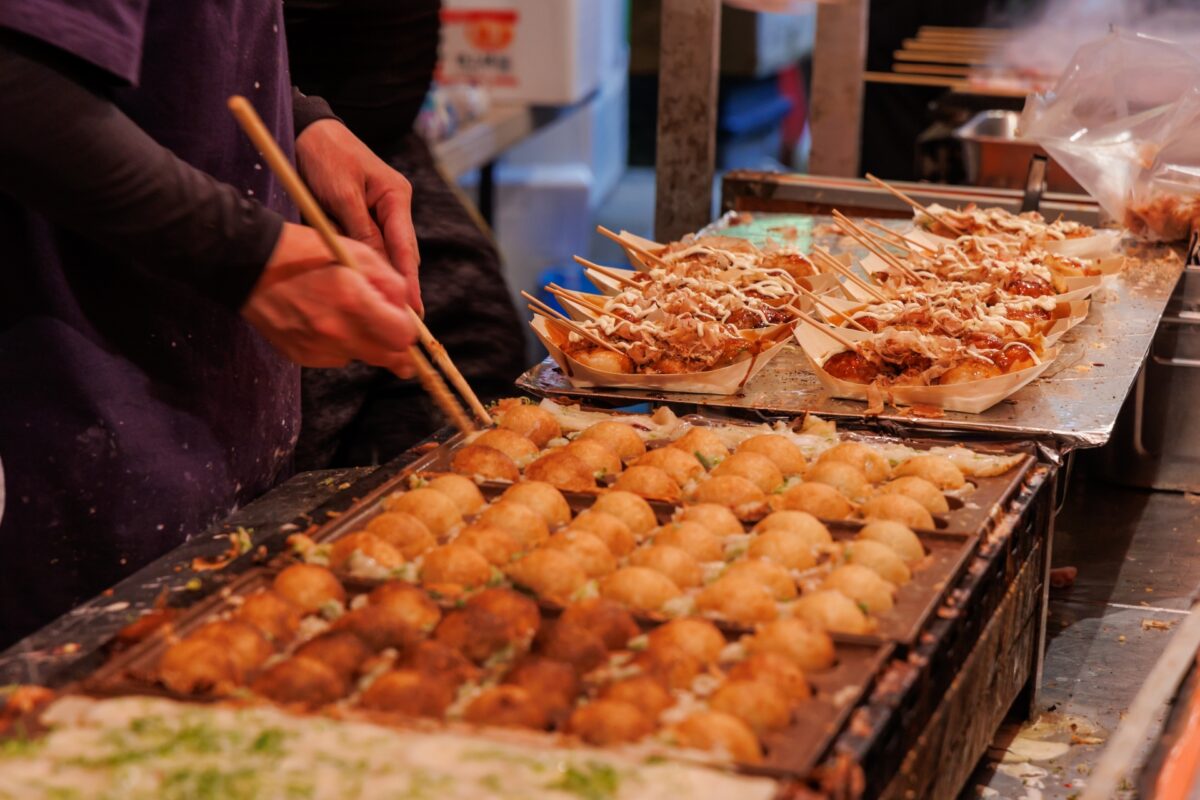 Some dishes you will try include kitsune udon, gyozaand typical Osaka soul cuisine, takoyaki. Takoyaki is a street snack par excellence that consists of ball-shaped pieces made of soft dough and filled with small pieces of octopus, covered with toppings such as sauces, pretty flakes, green onions and ginger. Accompanied by a few drinks (alcoholic or non-alcoholic), you'll have a full stomach and you'll feel like a real Osaka-an by the end of this tour.
Reserve here
4. Osaka Night Bar Walk at Namba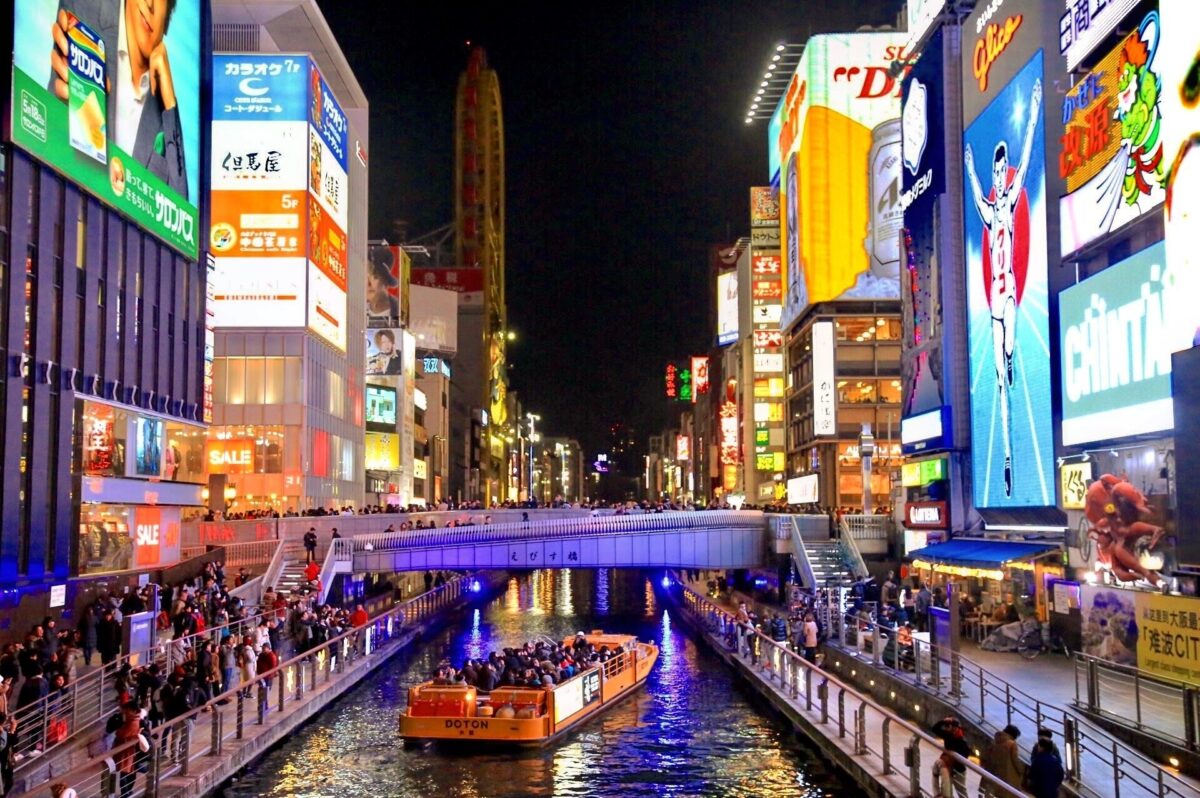 Osaka may be a city full of hard-working people, but when the sun goes down, the same people know how to party too. Get a head start on a memorable evening with a guide who knows how to relax and show you a good time. You will embark on a fantastic night as you venture through the bustling neighborhoods of Namba and Dotonbori. Start with a hearty dinner while enjoying drinks as you are taken to some of the trendiest bars and izakaya that most travelers never find. One of the biggest barriers to visiting bars like a local is language, but your guide will help you discover places you might not otherwise. Even make a stop at one of Osaka's off-the-beaten-path temples! You'll also have plenty of photo opportunities throughout the night, so you'll never forget all the fun you're about to have.
Reserve here
5. One Day in Osaka: 6-Hour Bike Adventure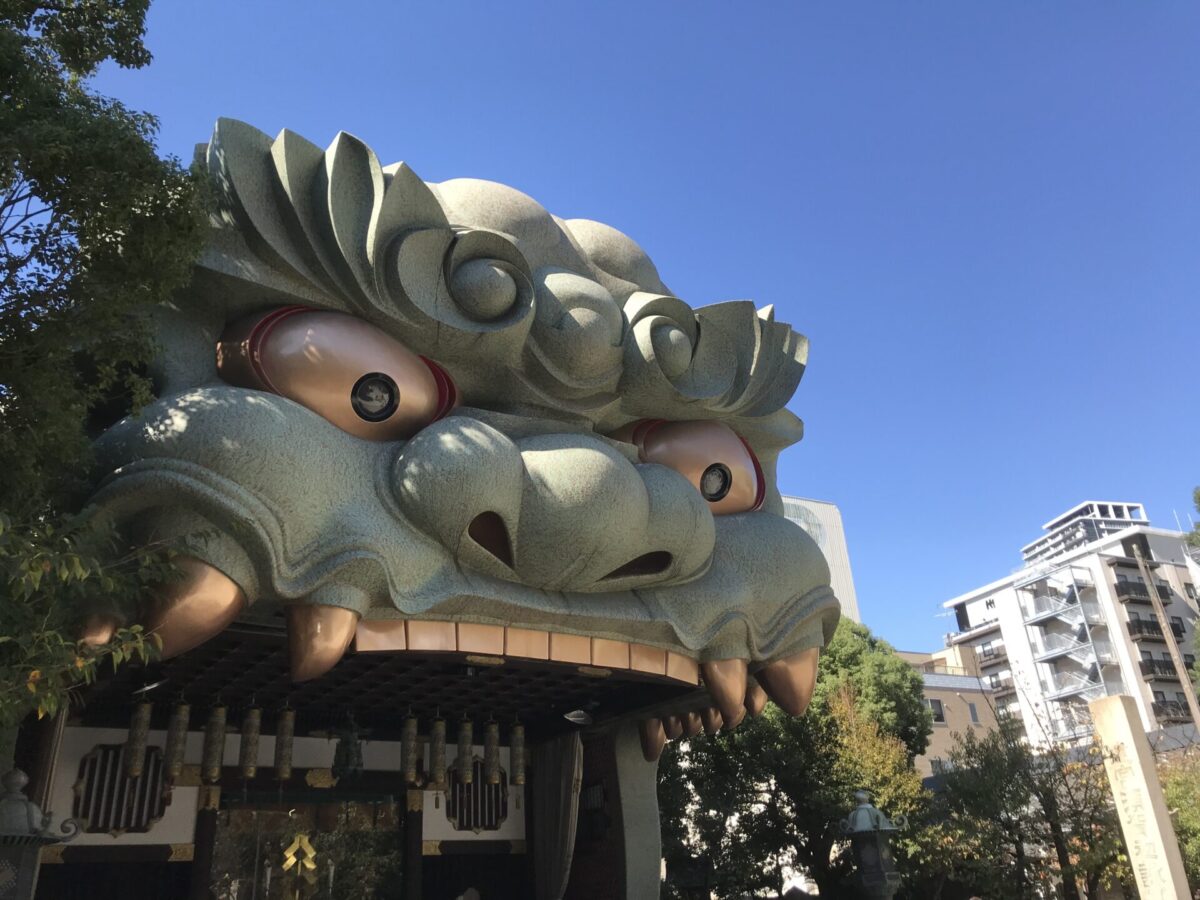 One of the most popular modes of transportation in Osaka is the ever-handy bicycle. Osaka is one of the most bike-friendly places in Japan, so it's no surprise that it's the top choice for many locals who need to get from point A to point B. It's also a great way to cover a lot of ground. quickly, which is why a city tour by bike is highly recommended. You can explore many of Osaka's top attractions in a single day with a high-quality bike rental and knowledgeable guide.
Discover some of the most beautiful areas like Nakanoshima Park, Kemasakuranomiya River Park, and the picturesque Mint Museum. You can even take photos at Osaka Castle, visit Japan's oldest Buddhist temple, learn knife making at Tower Knives Osaka, and finish at the highly photogenic Namba Yasaka Shrine, also known as the "Lion Shrine." What makes this shrine so special is the massive 13-meter-tall lion's head built on its grounds, truly one of Osaka's most extraordinary places of worship. If you have limited time in Osaka and like to ride a bike, this is the perfect tour to tour the city like a local.
Reserve here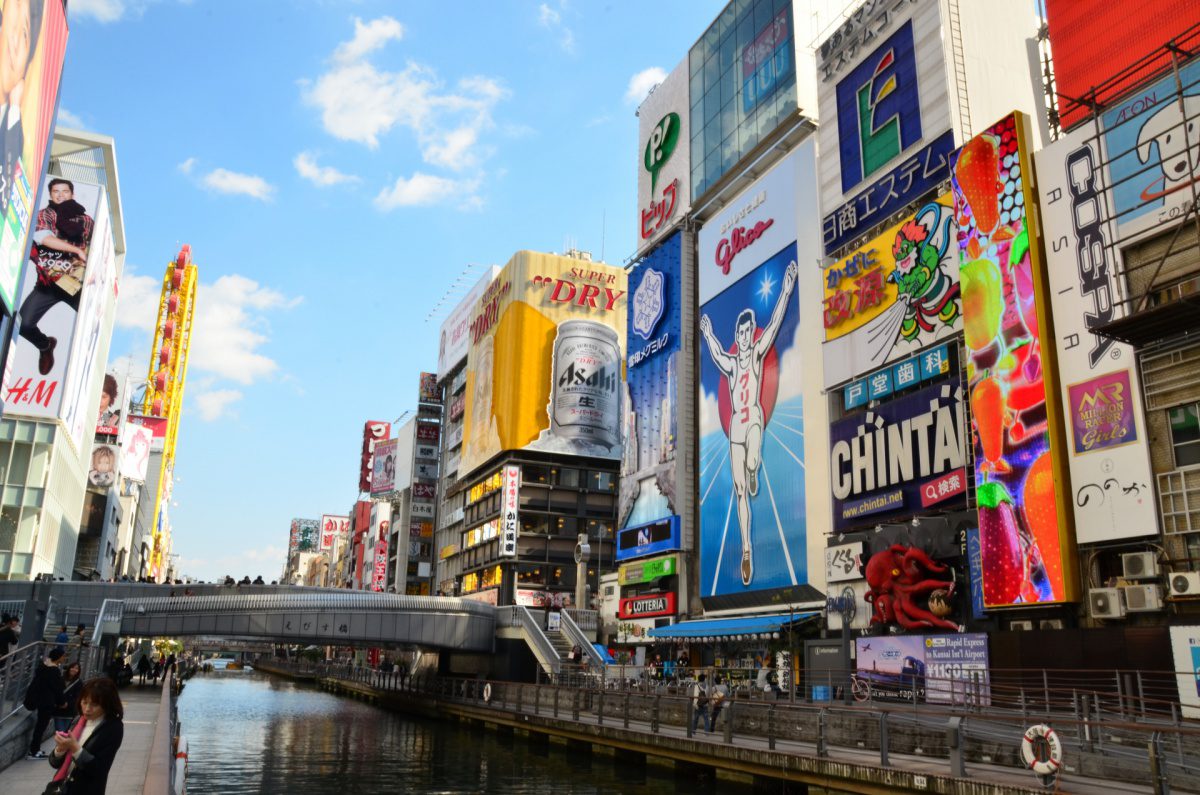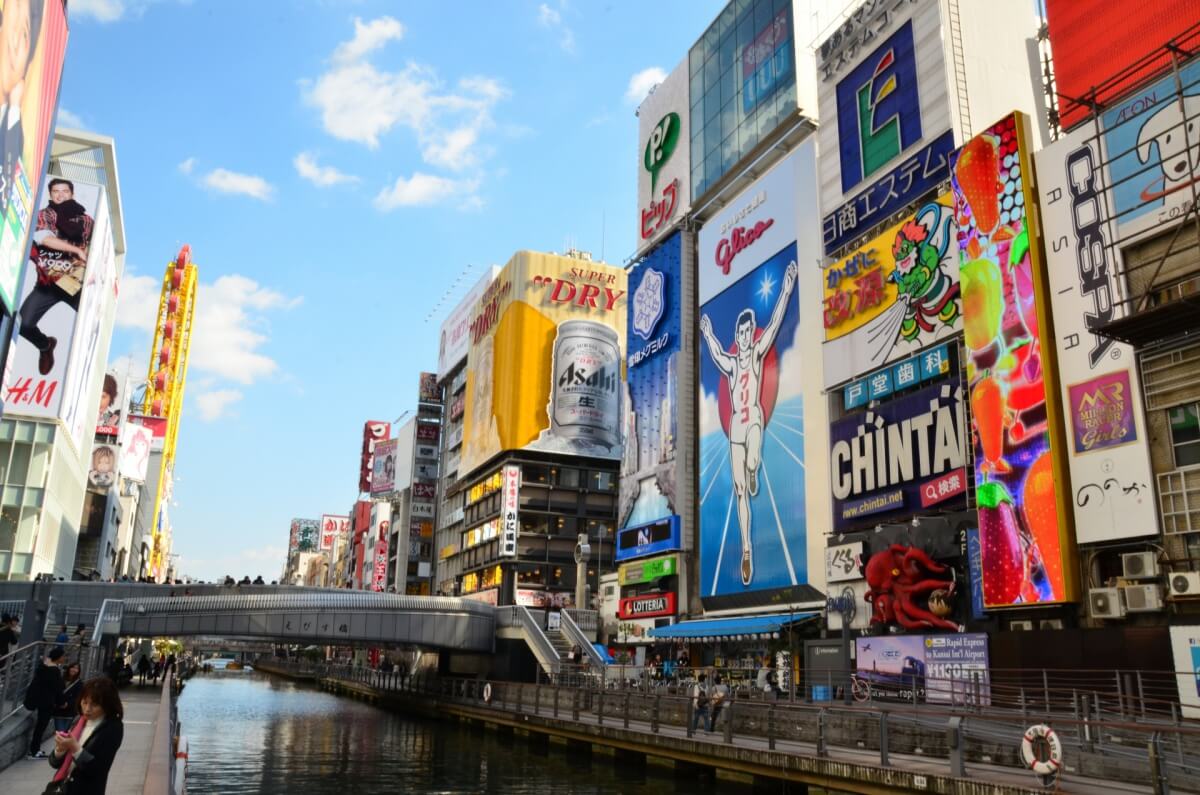 What route caught your attention? Osaka is best seen from a local perspective, so book your favorite tour and let expert guides show you all Osaka has to offer while you feel the pulse of this magnificent city.
Japan Wonder Tours in Osaka
If you're planning to visit Osaka and need help planning your trip, you've come to the right place! We will be more than happy to help you make your trip the best it can be. We can advise you where to go, or better yet put you in touch with a local English speaking guide who can show you the best places. Let us help you create fun, safe and unforgettable memories in Osaka!
Find the other towers
▶Tourist Packages
If you want to make your trip easier, we suggest you resort to organized trips. There is a wide range of organized trips to meet the needs of every traveler. Click the button below to find the best tour package among the various tour operators!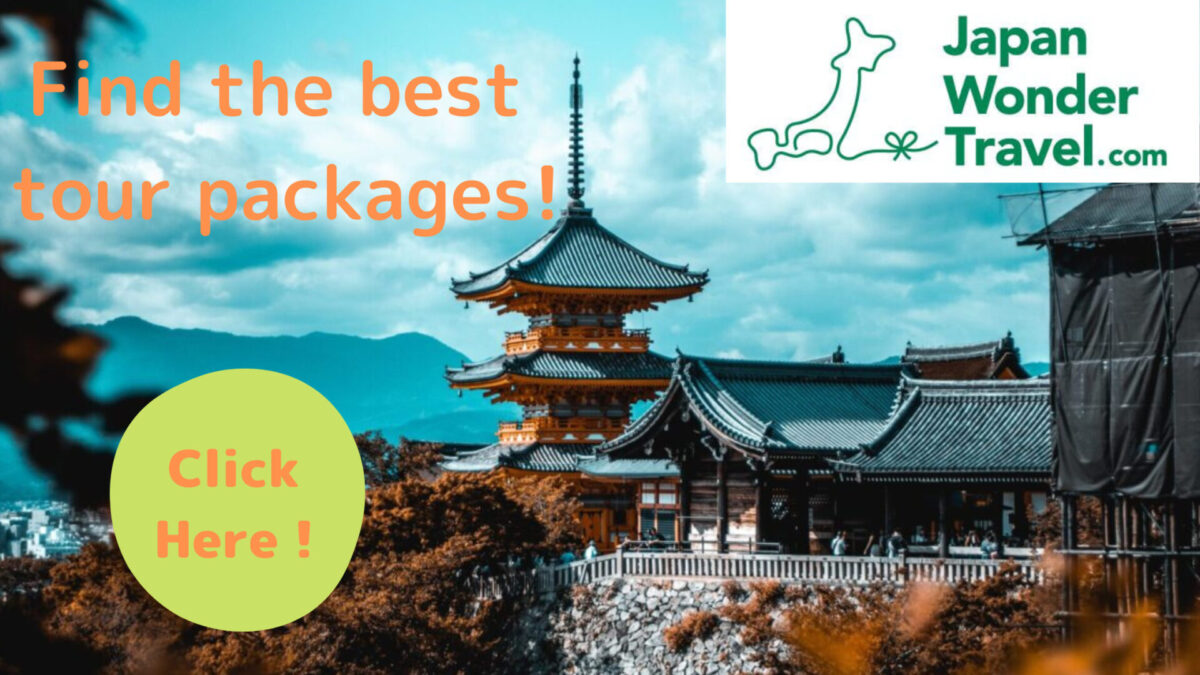 Follow us on Instagram, Facebook, Twitter and TIC Tac for more travel inspiration. Or tag us to be featured!
Have a good trip !