You can buy matcha tea online, at Asian supermarkets, specialty tea shops, or mostly organic stores.
Although it is not common, it is also possible to find them in supermarkets if you live in a big city, in certain popular brands such as Carrefour, Auchan, Intermarché, Leclerc, etc.
However, it is quite rare and difficult to find good quality matcha tea in all these places, hence the interest in buying it online.
The value for money of matcha tea
It all depends on what you want to use it for.
We believe that matcha tea Japanese which can be found in Asian supermarkets, it works quite well for making cakes or drinks like matcha lattes or smoothies.
Be careful because even in organic stores you can find a lot of "fake matcha" from China or elsewhere.
Beware of very attractive prices, 100g of organic matcha tea or another for less than €10.
A correct matcha tea that can be found in a supermarket in Japan, costs around €12 for 30g in France.
As a general rule, we use matcha tea which costs around ¥600 or around €5 for each day or even for tea ceremony training classes for example.
The Japanese rarely buy matcha tea, which is very expensive, even for the royal ceremony. To give you an idea of ​​the price, you can find matcha tea in Japan for between 600 and 17,300 yen, or between €5 and €130.
Of course, there is a big difference between price and quality, a bit like croissants at home.
Either way, you don't have to buy matcha, which is very expensive. Do it according to your means, the use you want to give it and your tastes.
Once you know roughly which matcha to avoid at all costs, the rest is up to you whether you are satisfied with the quality of your matcha or not. It is the most important.
For the biggest fans and lovers of matcha tea who are looking above all for an exceptional tea, I strongly recommend in any case for pure consumption, to buy a matcha tea online.
The best matcha teas you can find online
As it is more difficult to find a good matcha tea in supermarkets in general, I share with you a list of the best online products that I have found.
I have selected for you the most convincing products in terms of quality and price.
Matcha & Co Matcha Premium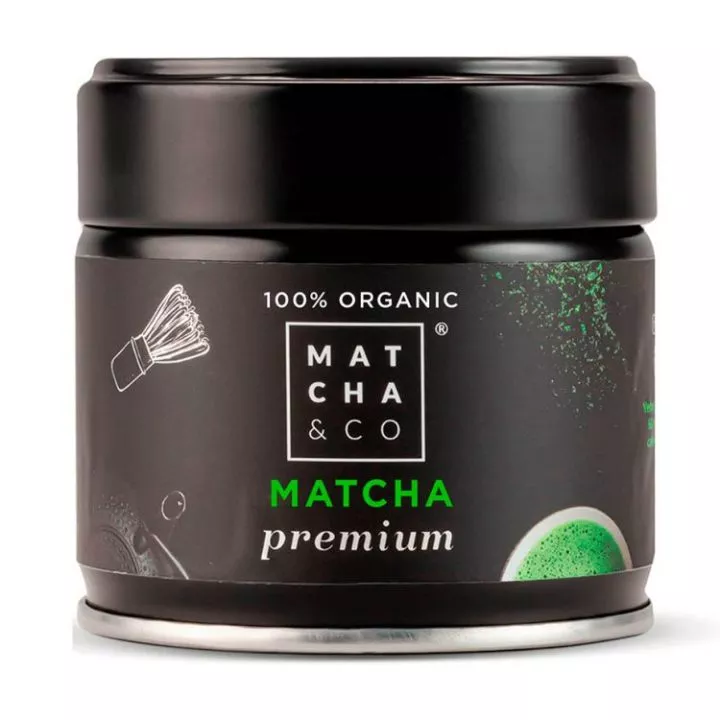 100% Organic Premium Matcha Tea 30 g [qualité cérémonielle Premium]View on Amazon
"Matcha & co Matcha premium" is grown in an ecological and sustainable way in fields in Kyoto (Japan).
The leaves are harvested manually in the spring. Hand picking allows for more careful selection of young shoots on tea bushes. Therefore, it is a positive point that will affect the quality and color of the matcha tea.
The price offered is very interesting for the desired quality since it is slightly below the average price offered.
Moya Thé Matcha Premium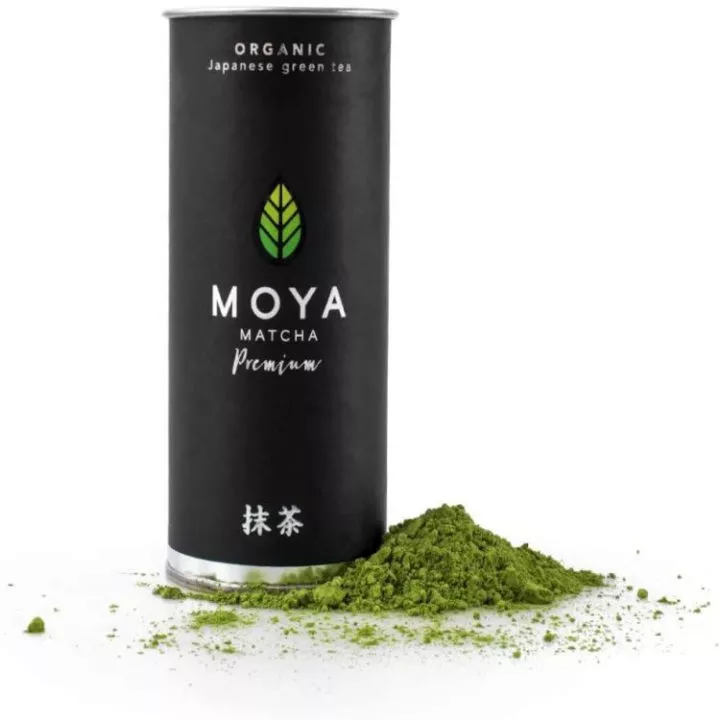 100% ORGANIC Moya Matcha Green Tea Powder from JapanView on Amazon
"Moya tea matcha premium" is a matcha from organic farming (Eurofeuille and JAS) and is made only with the best leaves from the first harvest in spring.
Another positive aspect is that it is grown on small family-owned tea plantations located in the Uji region. A place famous for its ideal conditions for tea plants.
Imported in small batches to ensure product quality and long-term freshness.
You have a 30-day guarantee (rated on amazon).
Kumiko Matcha, Thé organic premium matcha from Japan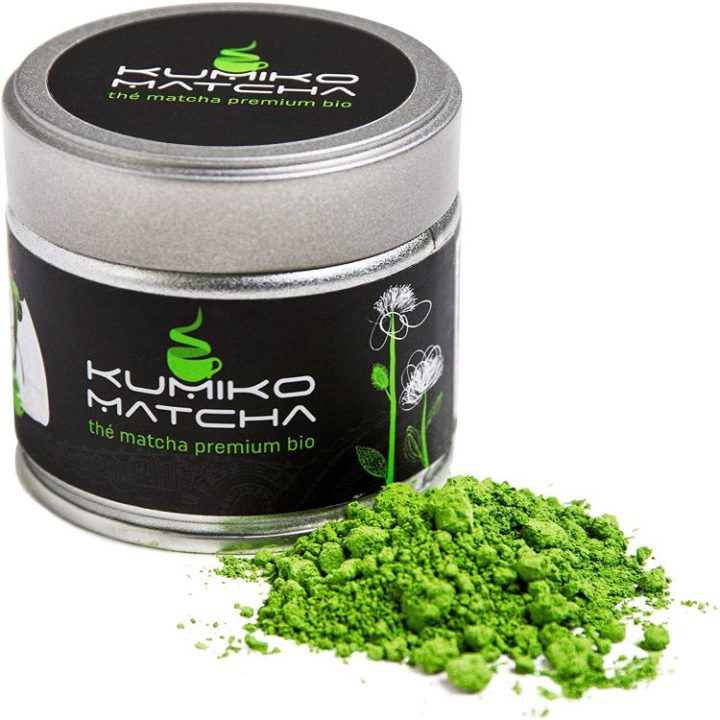 Kumiko Matcha – The premium organic matcha from JapanView on Amazon
This organic premium matcha tea is certified organic (Eurofeuille, AB and JAS).
It is grown on the island of Kyushyu in southern Japan and the tea bushes are kept in the shade for 4 to 6 weeks under a black net that blocks 80% of the sun's rays.
There is only one spring harvest for this product and only the best young shoots are harvested.
Packed after grinding the tea on site in airtight boxes with a special composition that allows better thermal insulation (recyclable and reusable).
We really like the transparency behind this product, everything is full of interesting details for the customer, whether it's on location or on the production methods.
The conditions to produce a good quality matcha are respected and this is also what makes the price more consistent.
Anatae – Matcha
Anatae – Premium Matcha 30gTo see in Nature & Discoveries
The Anatae brand specializes in authentic, high-quality Japanese matcha teas, offering quality organic teas that are tasty, good for the planet, and produced in full compliance with ancestral Japanese know-how.
Its main objective is to present authentic Japanese quality matcha tea in France.
Anatae provides its customers with great transparency in all its products. At first glance, the price may seem high, but if you want to taste real matcha, you will get the expected quality.
Benefits of Premium Matcha:
Organic.
Taste; very discreet bitterness.
a powder of a pretty green.
Cultivated in Nishio in Japan.
Manually harvested in spring.
Careful hand selection of young shoots (those that do not contain bitterness).
Leaf veins have been removed (per machine).
The leaves have been ground between two granite wheels according to the Japanese tradition.
A 100% natural crop with compost and natural fertilizers, zero chemicals.
The tea bushes are shaded for 21 days under a black cloth with only 5% light.
Packed on site in airtight boxes.
You can also read this article to find out how to make your matcha tea without a whisk, and follow this link to buy your own complete matcha tea set.