This post may contain affiliate links. When you click through and make a purchase, we may receive a commission, at no additional cost to you..
One of the best parts about being in Japan in early spring is that you get to see one of the highlights of the year: sakura season. The peak of the cherry blossom season in Japan usually falls between late March and early April in places like Tokyo and Kyoto, although in southern Japan the blossoms appear earlier, while in northern Japan they do so more late. But if you're in Kyoto during the peak blooming season, you're bound to enjoy yourself, as there aren't many things prettier than a mass of pink blossoms against the backdrop of traditional Japanese sights. Here are the top 10 places to see cherry blossoms in Kyoto!
1. Hirano Shrine
Hirano Shrine is a Shinto shrine in the northwestern part of Kyoto with a large shrine complex that is home to many cherry trees. The shrine has a very long history dating back to the 10th century and a cherry blossom festival has also been held since then. As the shrine is located near a university, you will see many students enjoying their hanami picnic here.
opening hours: 6am – 5pm
admission fees: free
opening hours: 6am – 5pm
admission fees: free
2. Path of the philosophers
One of the most scenic drives in Kyoto during the cherry blossom season can be experienced on Philosopher's Path, a scenic route that can be enjoyed in all 4 seasons and is especially impressive during the full sakura blooms. Take a leisurely walk along the 2-kilometer-long small stream for about 30 minutes while taking photos of the most beautiful spots to make the most of Kyoto's blooming seasons.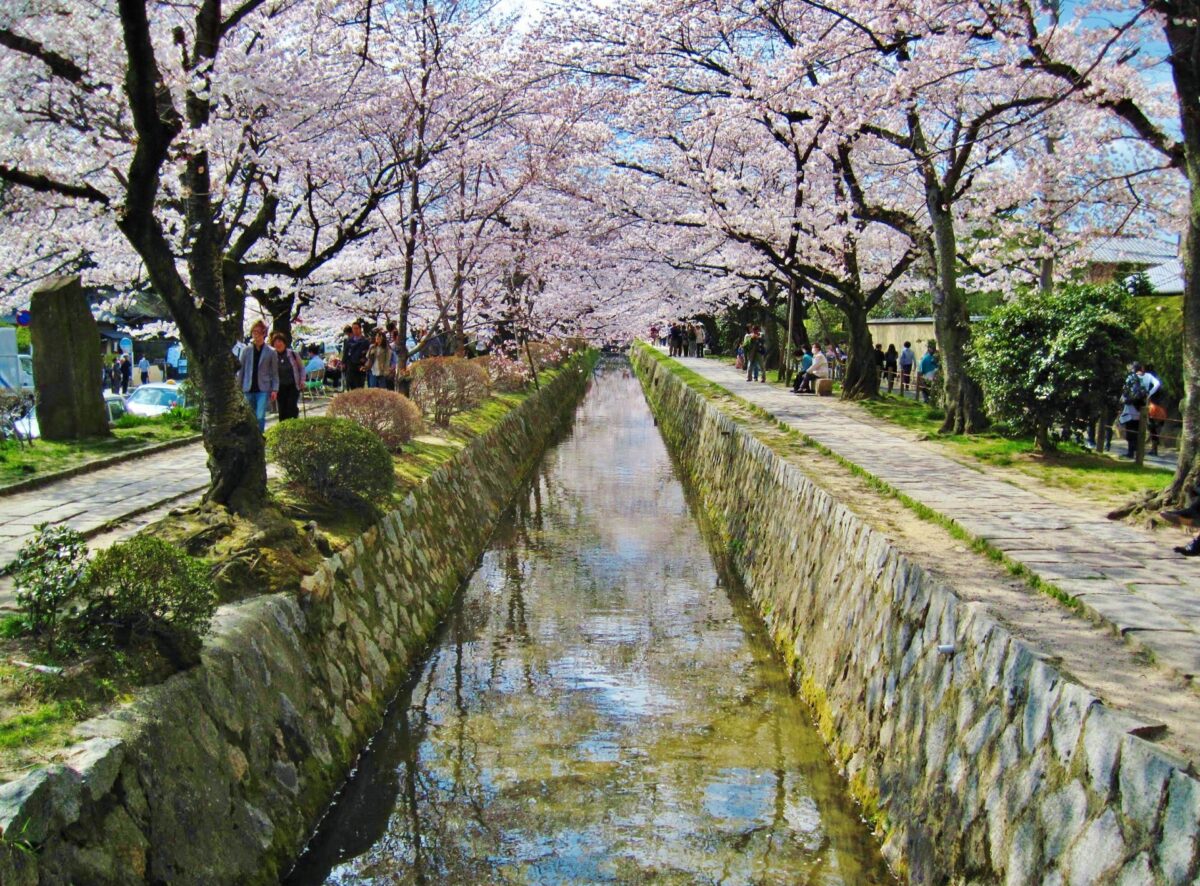 opening hours: Open 24 hours
admission fees: free
3. Maruyama Park
Located in the Higashiyama district of Kyoto, close to many of the city's most famous attractions, every year Maruyama Park hosts a large-scale sakura-season picnic party. This is Kyoto's most popular spot for hanami picnics for locals and tourists alike, so expect large crowds and a lively atmosphere. At night, they light up part of the park for an even more magical atmosphere that you will definitely want to experience at least once in your life.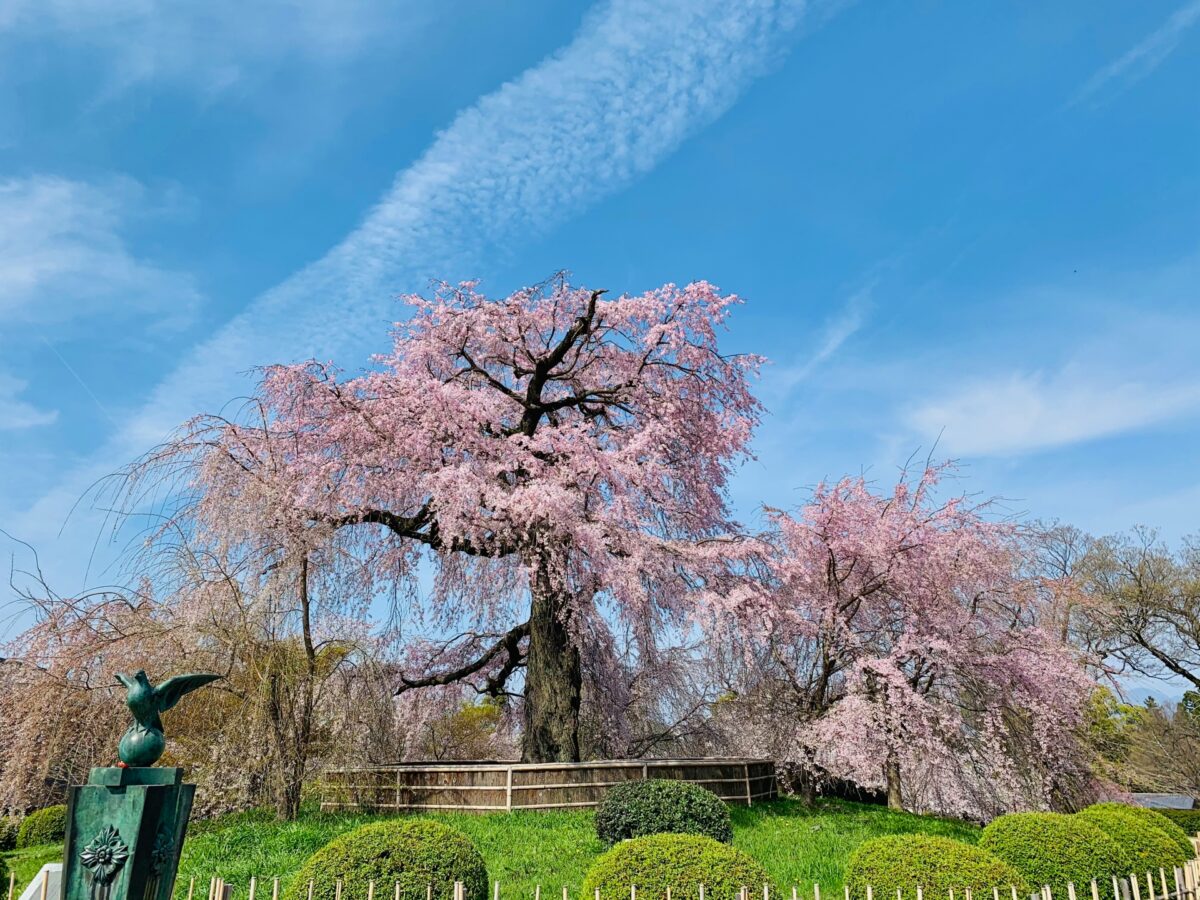 opening hours: Open 24 hours
admission fees: free
4.Arashiyama
Arashiyama, on the eastern side of Kyoto, is particularly famous for the magical bamboo forest, but the area is vast and has many other places of (natural) beauty as well. When you come here during the sakura blooming season, you can enjoy the blossoms against the background of the river, mountains, and traditional bridges, which are sure to make for beautiful photographs. Don't skip Tenryu-ji Temple, which has a garden that looks like a pink sea with around 200 cherry trees.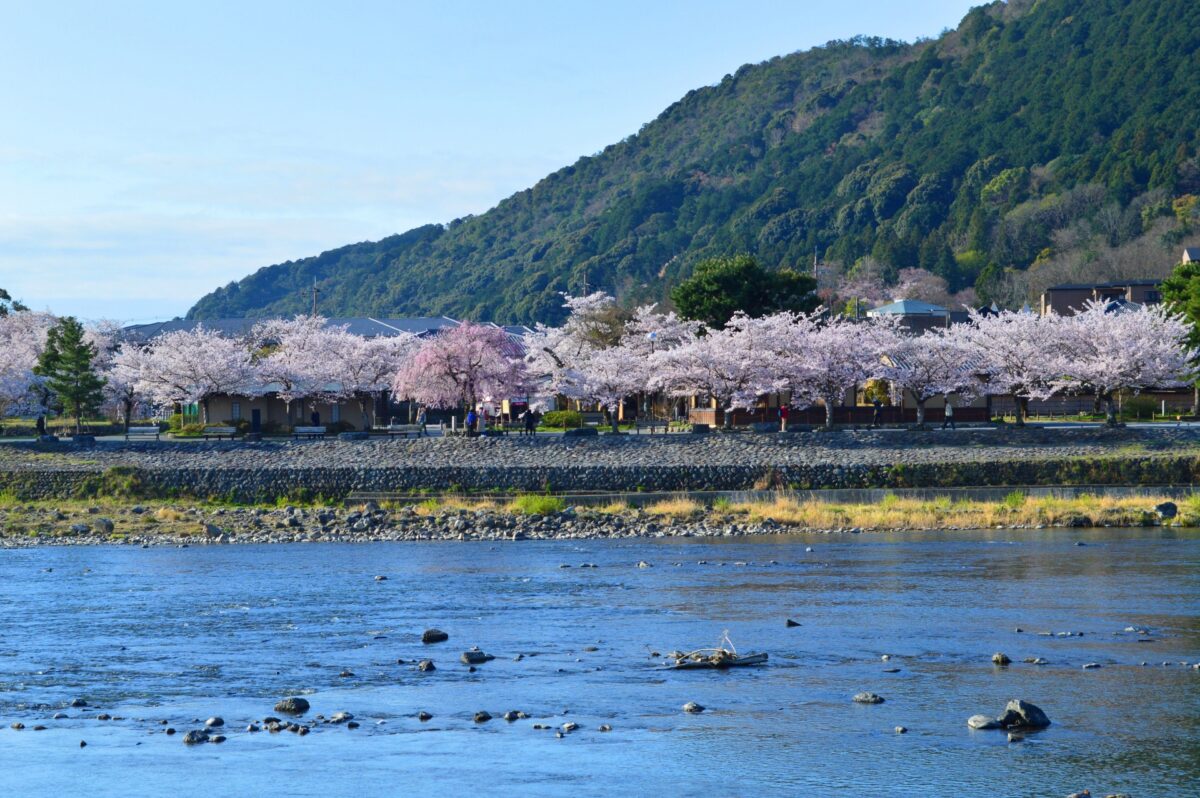 opening hours: Open 24 hours, on until 10 pm.
admission fees: free
5. Nijo Castle
As one of Kyoto's most historically significant landmarks, Nijo Castle is a must-see no matter when you come, but if you're lucky enough to be here during cherry blossom season, prepare for some stunning scenery. With more than 400 cherry trees of 50 different varieties scattered throughout the grounds, you'll be treated to pink blossoms everywhere you look. But the literal highlight of cherry blossom viewing at Nijo Castle occurs between 6 and 9 p.m., when they're especially open for a jaw-dropping lighting event.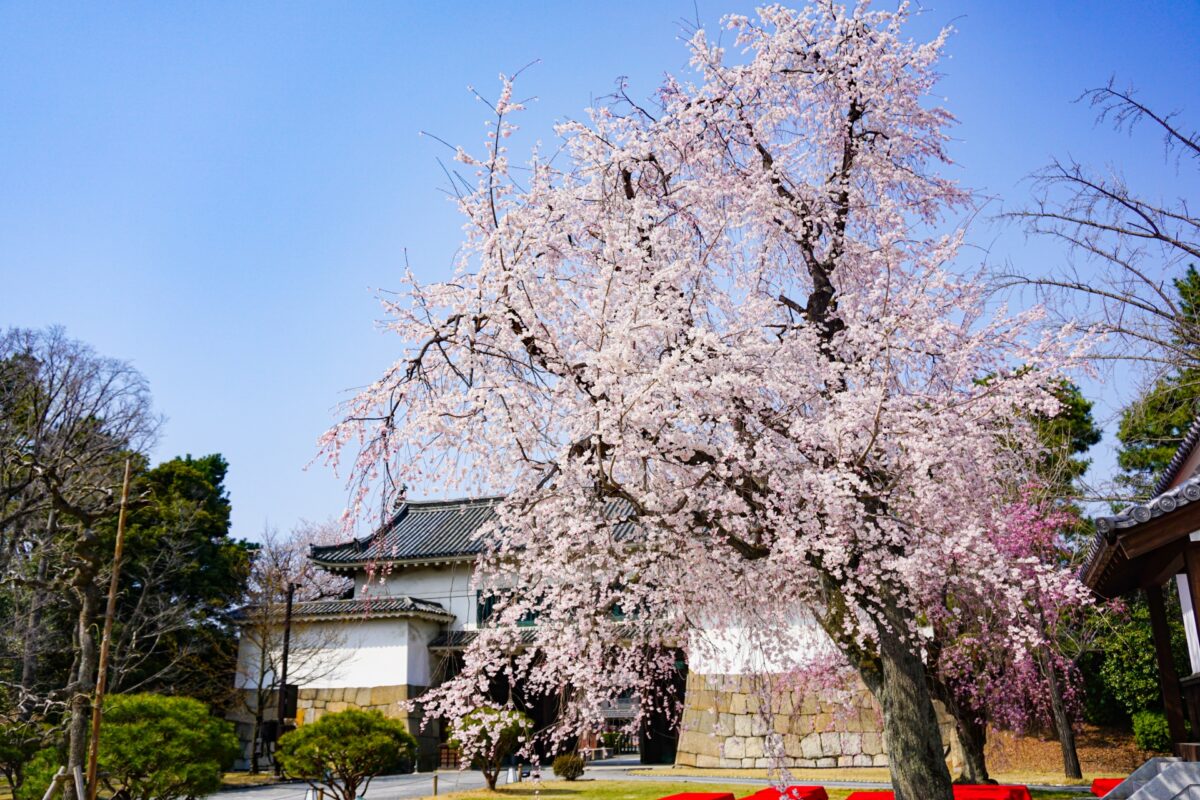 opening hours: 8:45 a.m. to 4:00 p.m., during the cherry blossom season they are also open from 6:00 p.m. to 9:00 p.m. for lighting
admission fees: 1300 yen
6. Kiyomizu Temple
The impressive Kiyomizu Temple is one of Kyoto's most popular tourist destinations for good reason: the view from the temple's terrace is truly astounding. Now imagine those incredible views with a sea of ​​pink below you, and you can imagine why exactly that is the view depicted on many Kyoto commercial billboards! You can also admire the flowers after dark during their night lighting event, which is much more magical.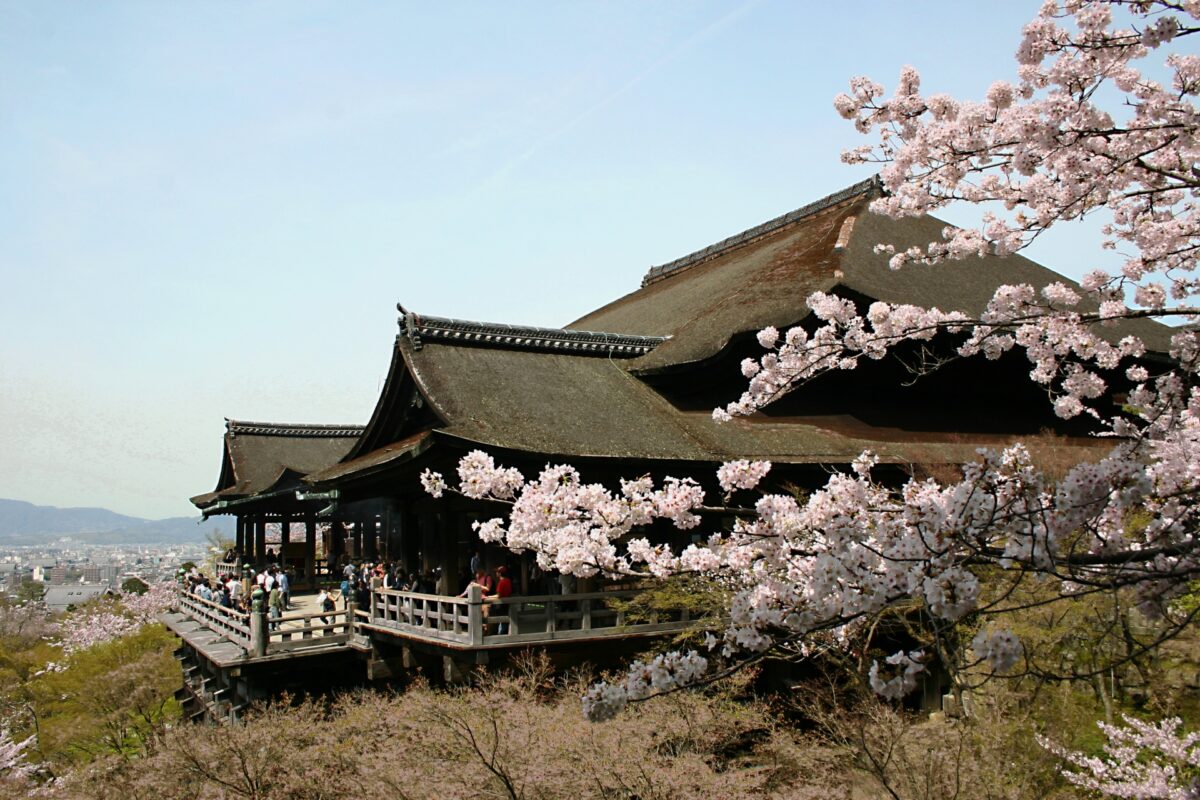 opening hours: Normally open from 6 a.m. to 6 p.m., extended until 9 p.m. when there is lighting (separate entrance)
admission fees: 400 JPY
7. Arm Tilt
Within walking distance of the aforementioned Maruyama Park, Keage Incline is a popular spot for a scenic drive year-round. But it is during the sakura blooming period that it becomes truly amazing. This old railway line is lined with cherry trees that form a tunnel of pink when in bloom and feel like a dream to walk on. Keage Incline is not as crowded as many other places, being a bit outside of the city center, so if you'd rather enjoy the flowers without the crowds, this is a great place. Nanzenji Temple is also located nearby, so be sure to visit this amazing temple.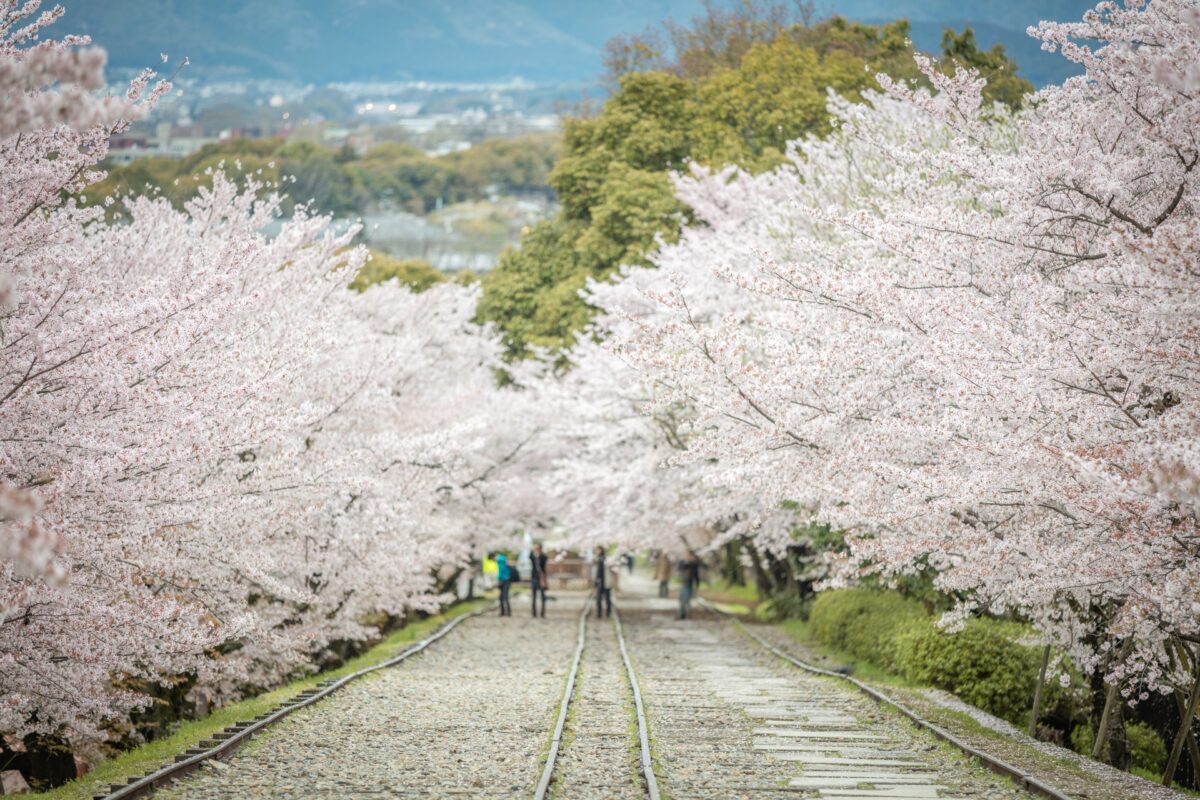 opening hours: Open 24 hours
admission fees: free
Daigoji Temple is one of the UNESCO World Heritage Sites in Kyoto and is considered one of the most important temple complexes of Japanese Buddhism. Hanami parties have been held here for a long time, including a party hosted by the famous warlord Hideyoshi Toyotomi. It's no wonder he chose the Daigoji grounds to hold a party, as there are around 1,000 trees with different types of flowers that bloom here in spring. Visitors especially appreciate the cherry blossom tunnel at the park entrance and the big tree in front of the Reihokan Museum.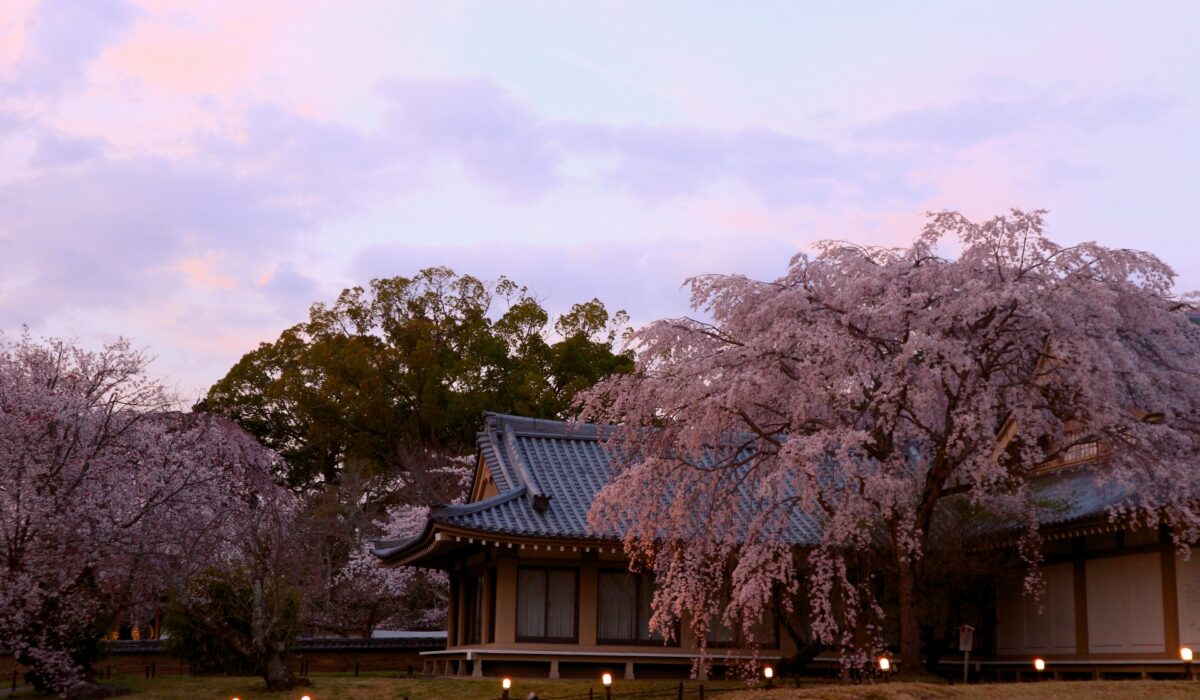 opening hours: 9am – 4pm
admission fees: 800 yen, 1,500 yen during cherry blossom season
9. Kyoto Botanical Garden
The Kyoto Botanical Gardens are a delight to visit year-round with over 12,000 different species of plants and trees displaying different landscapes throughout the seasons. Cherry blossom season is a particularly good time to visit as there are no fewer than 140 different species of cherry trees in the garden, which also means you can enjoy cherry blossom season for longer than you might have expected. usual. Most years there are cherry blossoms until the end of April, while in most of Kyoto the arrival in mid-April already marks the end of the season. Come to the Botanical Gardens to enjoy the flowers in relative peace and quiet and to see them beautifully illuminated at night at the height of the season.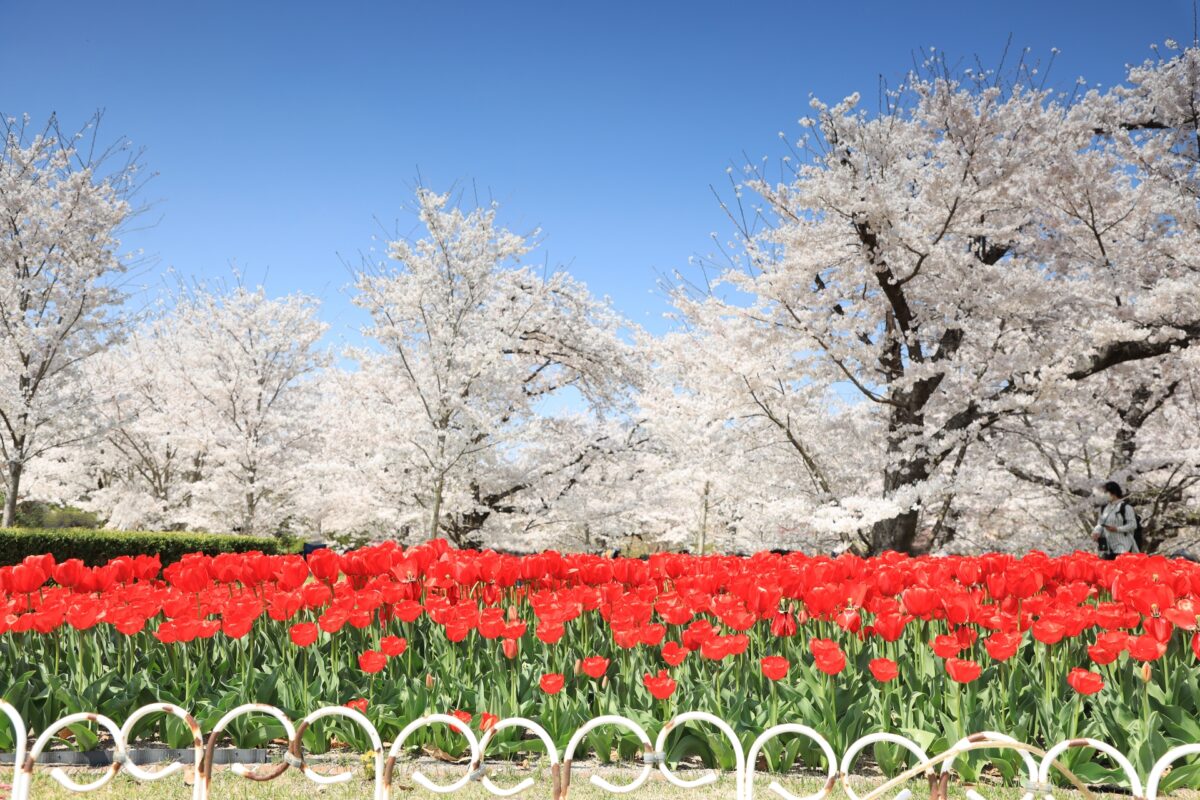 opening hours: 9am – 5pm (light entertainment from the end of March to the beginning of April until 9pm)
admission fees: 200 yen
10. Yawaragi Route
For this one, you'll have to travel quite a distance from the central area of ​​Kyoto with the romantic train from Arashiyama to JR Kameoka Station first, then with a bus to the Nana Tanigawa bus stop, but trust us when we say it's worth the journey. Yawaragi Road, or Yawaragi no Michi, is one of Japan's most impressive cherry blossom tunnels, with around 1,500 cherry blossom trees along a riverside path about 1 kilometer long. Along the river is also the Sakura Park with another 280 trees where locals like to have a barbecue while admiring the flowers, and the famous Izumo-Dai-Jingu Shrine is a 25-minute walk from here. After sunset, there are various light events in the area, so visiting here can also be a nice evening activity.
opening hours: Open 24 hours
admission fees: free
When you're visiting Kyoto and need help planning your trip, you've come to the right place. We are happy to help you make your trip to Kyoto the best trip of your life. We can advise you on where to visit, or better yet show you around with a local English speaking guide. Let us help you create safe, comfortable, and unforgettable memories in Kyoto!
▶Tourist Packages
If you want to make your trip easier, we suggest looking for packages. There is a wide range of packages to meet the needs of every traveler. Click the button below to find the best tour package among the various tour operators!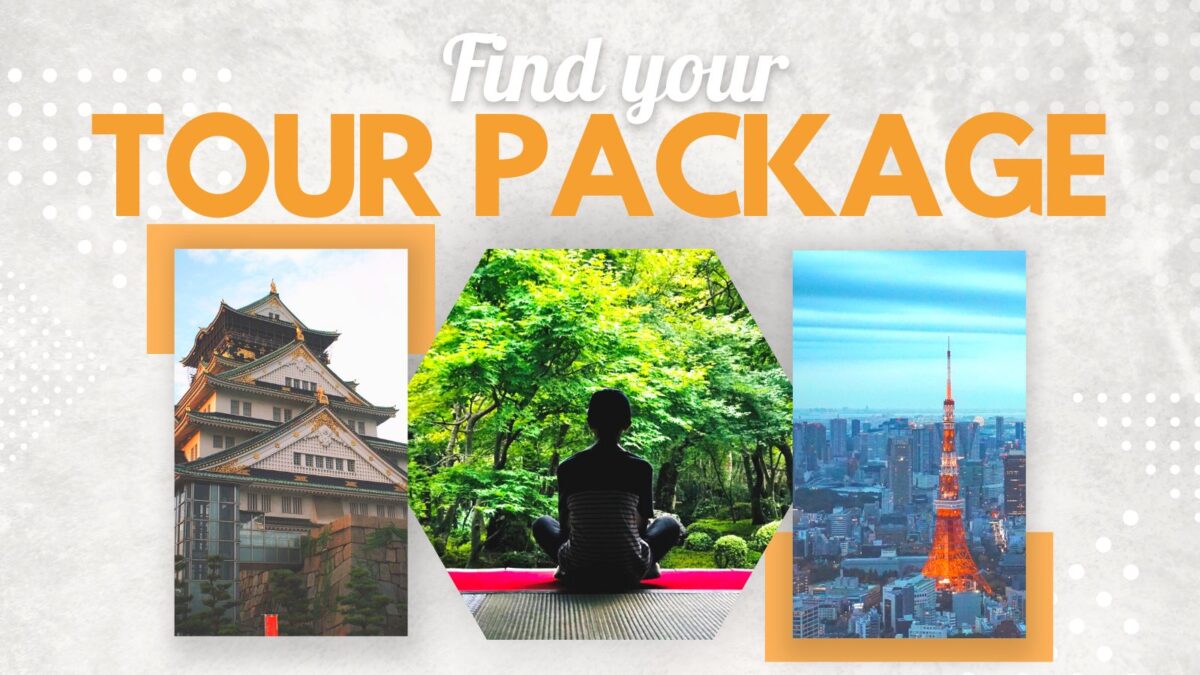 Follow us on Instagram, Facebook, Twitter and TIC Tac for more travel inspiration. Or tag us to be featured!
Have a good trip !
Stay informed about the best Japan travel tips, the most exciting things to do and see, and the best experiences to have with the Japan Wonder Travel newsletter. Once every two weeks, we'll bring you our latest content.
Other articles that may interest you